This Berry Almond Cream Pie is made with almond and berry mascarpone cream with a layer of berry filling in the middle. It's light, full of flavor and perfect for summer!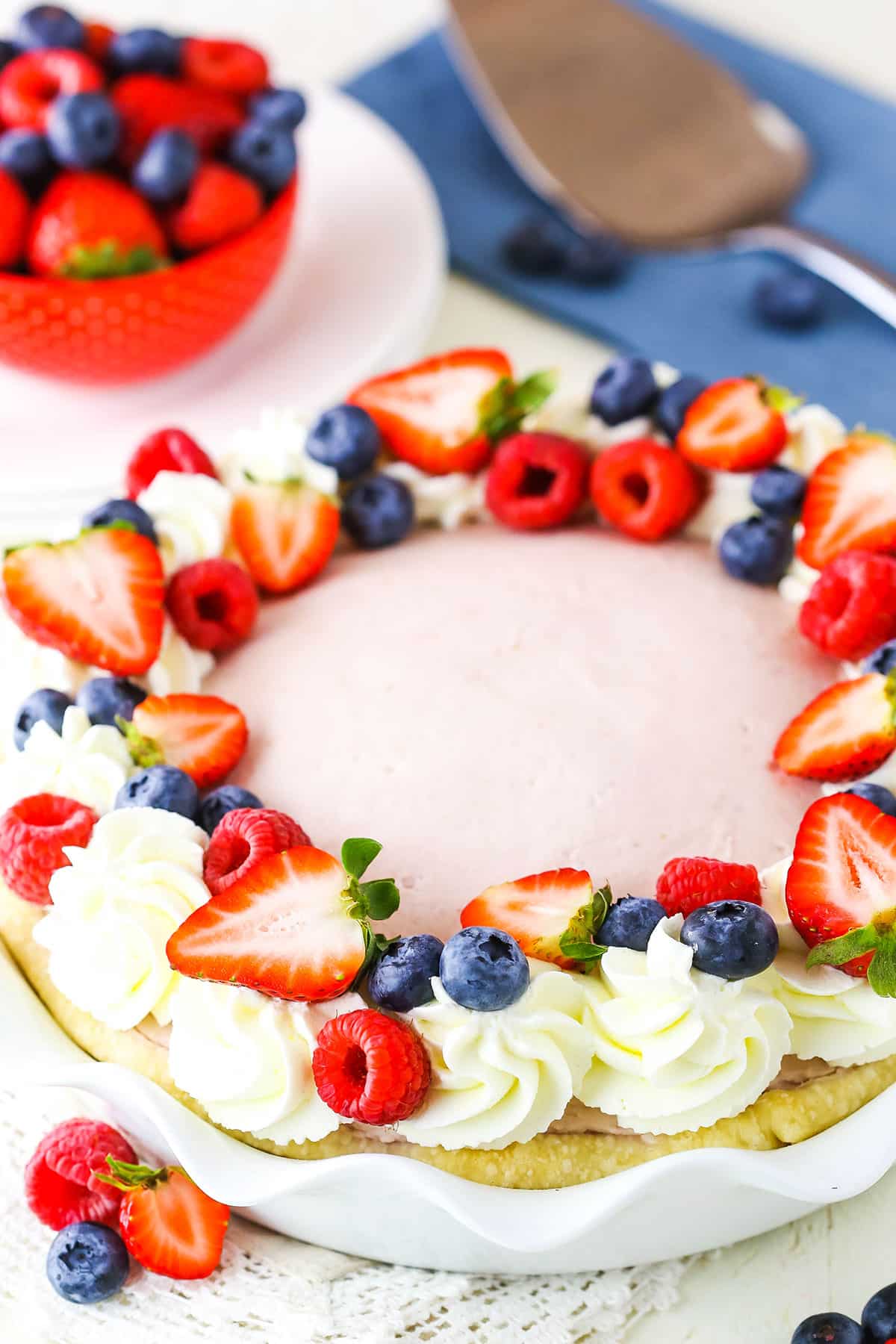 Berry & Almond Cream Pie Recipe
So the twins have been walking for a couple months now. With the weather getting nice, I decided a few weeks ago that needed to get them some outdoor shoes with a legit, real shoe sole to walk around outside in. They LOVE being outside. Previously they'd only had the really soft soled baby shoes and the sizes are different so I had no idea what size to get.
After trying to figure it out online, I decided we needed to go to a shoe store to try some on so I that I'd get the right sizes. The boys are a few pounds different in size and actually wear a different size shoe in some shoes, making it even more confusing.
Now keep in mind that I avoid taking them anywhere other than the grocery store on my own because it just isn't easy and if they both have a melt down or something, there's only one me. But I decided to put on my big girl momma pants and take them to the shoe store.
When we got there, I quickly found the kind of shoes I was looking for, grabbed a size I though might work for Brooks and put it on his foot. I set him down to see what it was like when standing and he lost it. Tears and screaming – the works. I had no idea what had upset him (surely it wasn't the shoe?), but tried to calm him down and quickly took the shoe off. Calming him wasn't working well and I wasn't leaving without shoes, so I tried to hold and calm him while also getting a different shoe size for Ashton.
Naturally the shoes I was trying to get to were on the top shelf and the size I wanted was right in the middle of the stacks. So with a crying baby in one arm, I used my other arm to try and grab the shoes. Of course I wasn't as skillful as I was hoping and several boxes came down around us – further upsetting Brooks.
So I get Brooks calmed down and it's Ashton's turn. Hoping for a better outcome, I put the shoe on his foot. Before I even finish doing up the velcro, he loses it.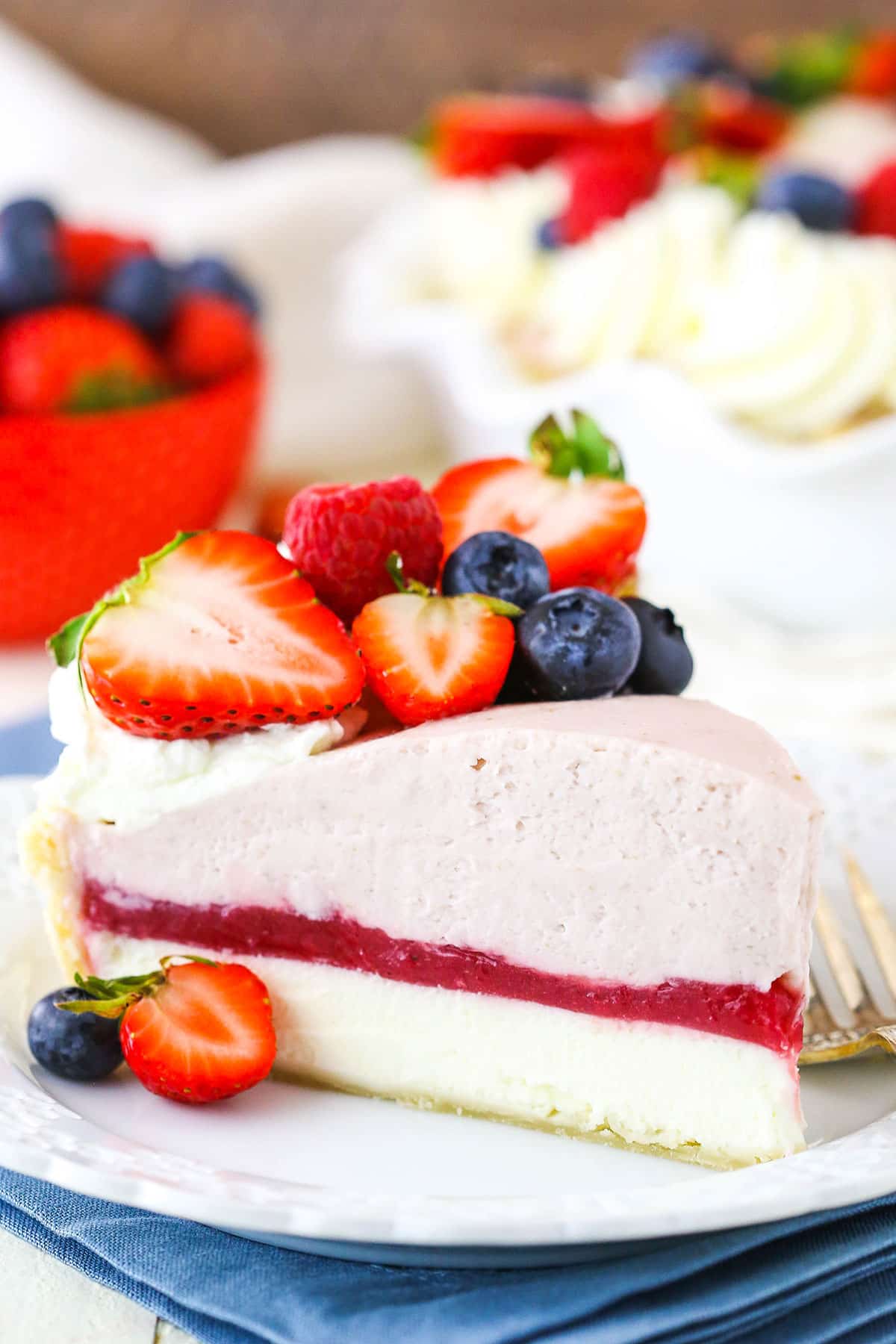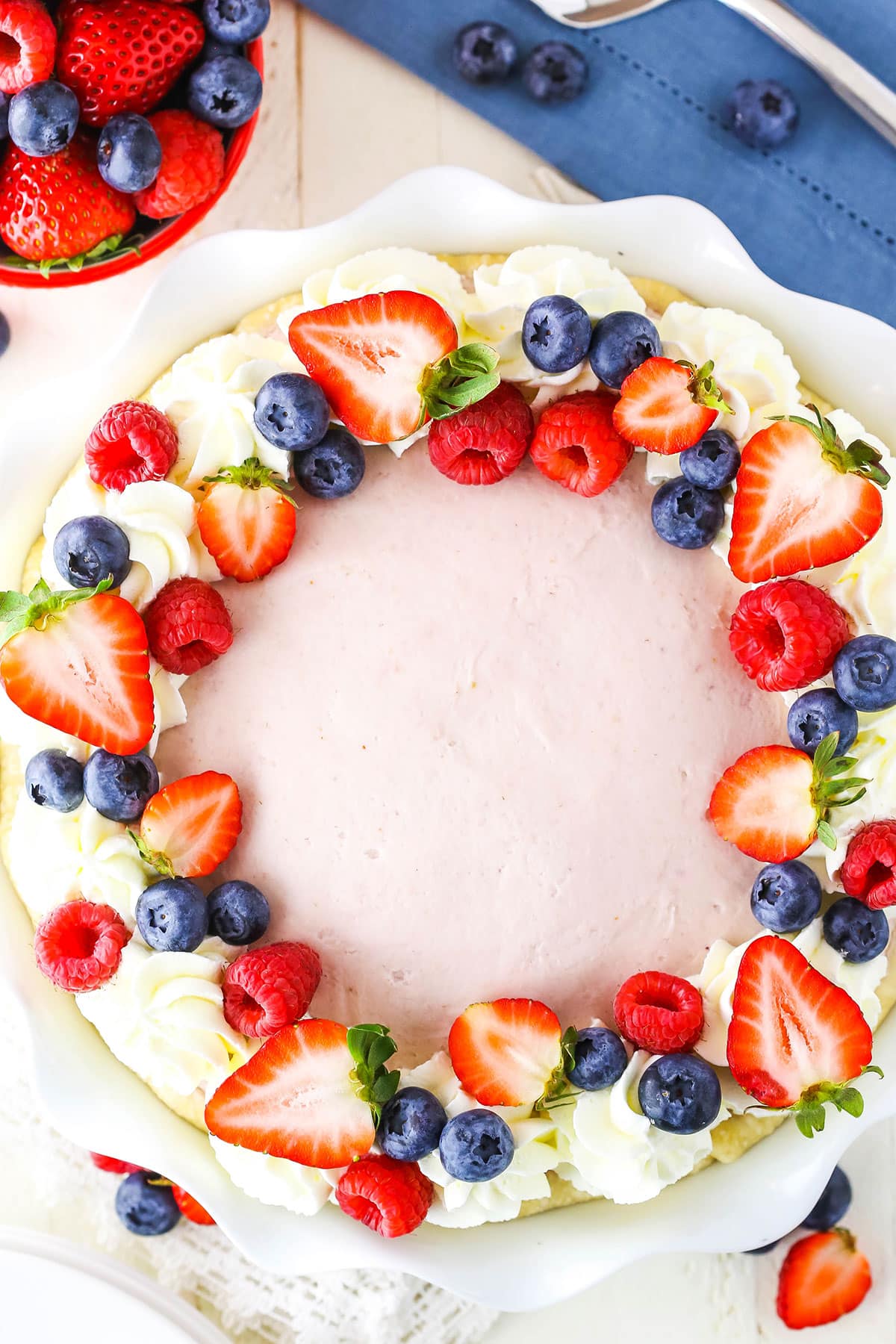 Now I'm someone who's very aware that people around me probably aren't enjoying their cries and nobody offered to help me, so I'm feeling like this is kind of a disaster. I'm starting to break a sweat. So I did what any good mom would do. I bought the pairs they'd tried on without worrying if they were the perfect fit – they were close enough. None of us needed anymore of this torture and I desperately needed to get out of this store.
So I bought the shoes and the good news is they fit pretty well! Bad news – they hated them at home too. I guess the firm sole (which was a little textured – I mean why??) was quite new and different. After about 10 minutes or so, Brooks warmed up to them. It took socks and several days of wearing them before Ashton warmed up to them and would wear them without socks. Before that he just cried and wouldn't move. Poor thing. But now they love them! Being a baby (and a mom) ain't easy. 🙂
How to Make Berry Almond Cream Pie
But making this pie is! Thank goodness! If you're a fan of berries and almond, you will love this pie! The flavors are amazing together and I just love how light it is and easy to make!
The pie starts with a refrigerated pie crust and is blind baked. The filling begins with making the berry filling. Just puree some berries together and cook the puree with a little sugar and cornstarch to thicken it.
Once the berry filling is cooled, make the cream mixture. It's made with whipped cream and mascarpone cheese, so it's super light! Divide the cream filling in half and add almond extract to one half and a little bit of berry filling to the other. The cream fillings are layered with the remainder of the berry filling in the middle, then refrigerated until firm.
Finish off the pie with some whipped cream and plenty of fresh berries! The pie will not only be stunning, it'll taste great! I absolutely love the flavor the mascarpone cheese gives it and when paired with the almond and berry, it's heaven! The layer of berry filling in the middle is SO good too! I hope you enjoy it as much as we did!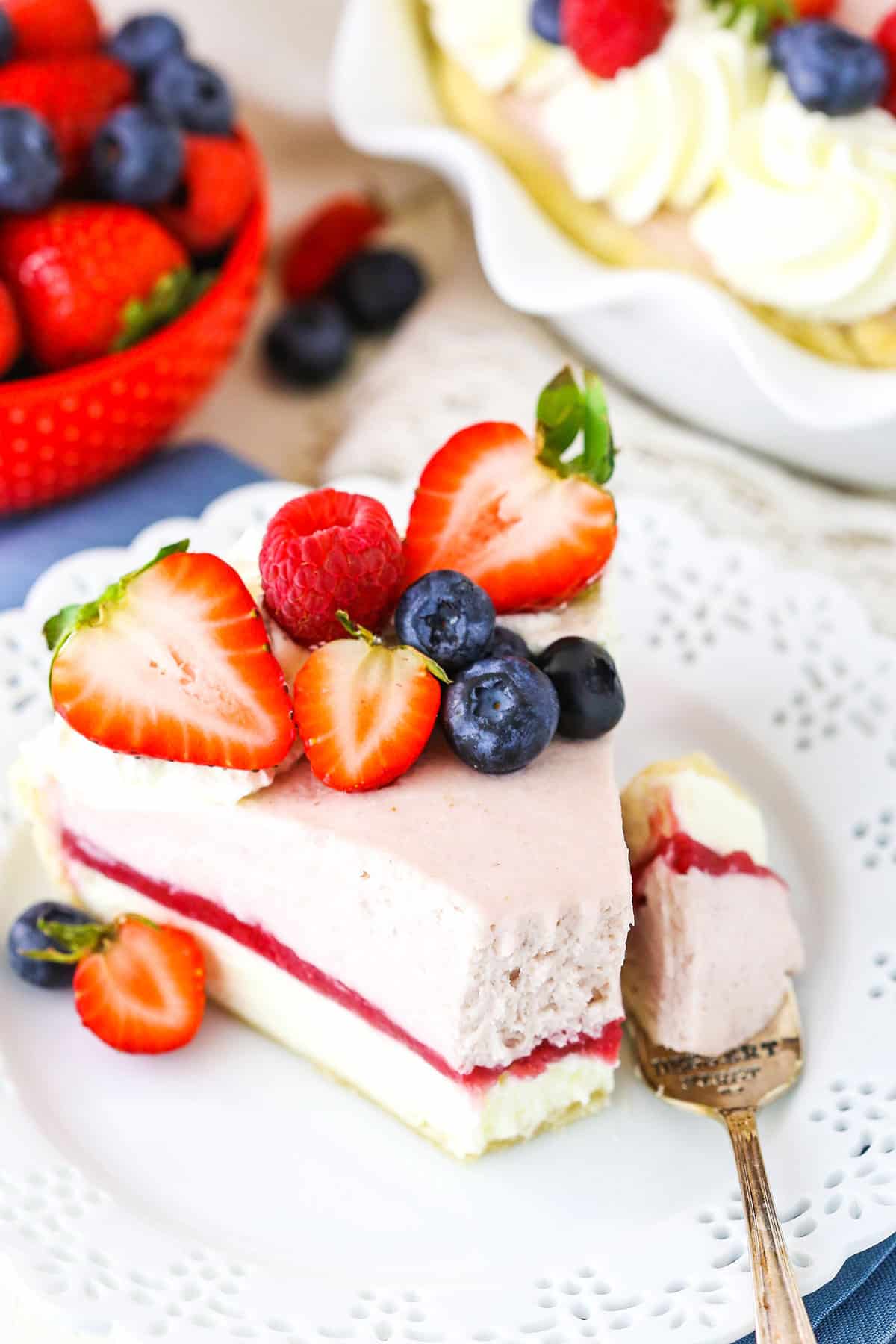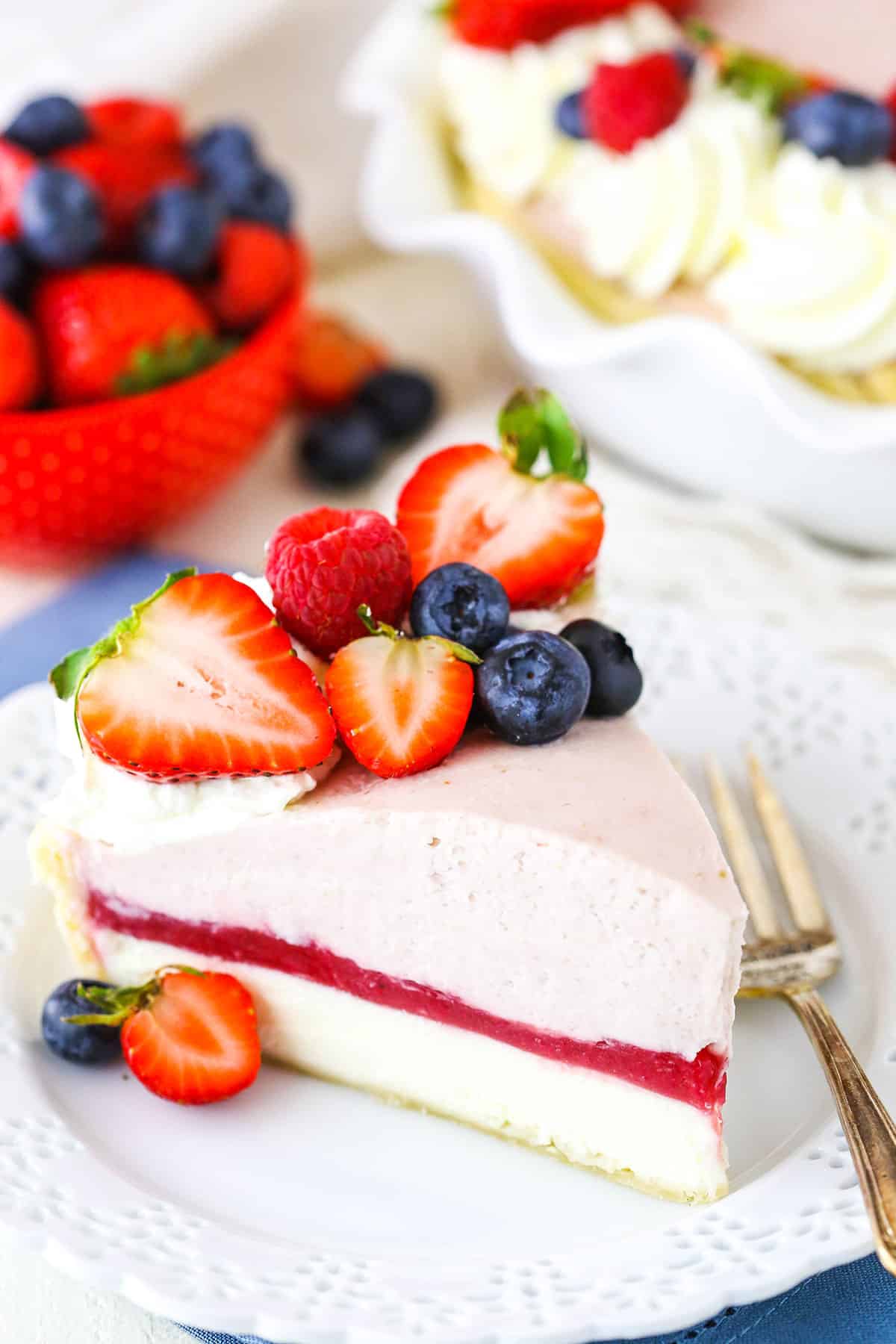 More Pie Recipes To Enjoy
Blueberry Crumb Cheesecake Pie
Lemon Mascarpone Cream Pie
Avocado Key Lime Pie
Pina Colada Pie
Strawberry Cream Pie
Salted Honey Pie
Coconut Cream Pie
Print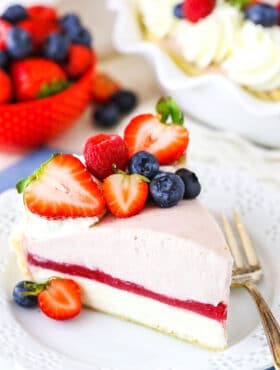 Recipe
Berry Almond Cream Pie
Author:

Prep Time:

1 hour 15 minutes

Cook Time:

10 minutes

Total Time:

1 hour 25 minutes

Yield:

8-10 slices

Category:

Dessert

Method:

Oven

Cuisine:

American
---
Description
This Berry Almond Cream Pie is made with almond and berry mascarpone cream with a layer of berry filling in the middle. It's light, full of flavor and perfect for summer!
---
Ingredients
Refrigerated pie crust
PIE FILLING
2 1/2 cups (380g) chopped mixed berries, washed, stems removed*
3 tbsp (45ml) water
1 1/4 cups (259g) sugar
5 1/2 tbsp cornstarch
1 1/2 cups (360ml) heavy whipping cream, cold
3/4 cup (86g) powdered sugar
12 oz mascarpone cheese*
1 1/4 tsp almond extract
ALMOND WHIPPED CREAM
3/4 cup (180ml) heavy whipping cream, cold
6 tbsp (44g) powdered sugar
1/2 tsp almond extract
Berries
---
Instructions
1. Spray a 9-inch pie plate with non-stick baking spray.
2. Place the pie crust into the pie plate. Fold the edges of the crust under just a little bit, but not too much. This is a fairly deep pie so you want to sides high enough. Mold the edges to your preference.
3. Blind bake the crust according to the package directions, then set aside to cool completely.
4. To make the berry filling, add the berries and water to a food processor and puree until smooth. Strain the puree through a fine mess sieve. You should end up with roughly 1 1/2 cups of puree.
5. Combine the sugar and cornstarch in a medium saucepan. Stir in the berry puree.
6. Cook over medium heat, stirring consistently until mixture thickens and comes to a boil, about 8-10 minutes.
7. Allow to boil for 1 minute, then remove from heat. Pour berry mixture into a bowl, refrigerate and allow to cool to room temperature.
8. When the berry filling is cool, make the rest of the filling. Add the heavy whipping cream and powdered sugar to a large mixer bowl. Whip on high speed until it begins to thicken
9. Add the mascarpone cheese to the whipped cream and whip on high speed until well combined and stiff peaks form (it'll happen quickly), then continue gently folding together with a spatula until well combined.
10. Add about 2 1/4 cups of the mascarpone cream to a separate bowl and add the almond extract. Gently fold together to combine.
11. Add the almond cream mixture to the bottom of the pie crust and spread into an even layer.
12. Add about 3/4 cup of the berry filling to the remainder of the cream filling and gently fold together until well combined.
13. Add the remainder of the berry filling to the top of the almond cream filling and spread into an even layer.
14. Add the berry cream filling and spread on top of the berry filling. Depending on the size and height of your pan, the filling will probably be kind of mounded on top.
15. Refrigerate the pie for 3-4 hours, until firm.
16. To finish off the pie, make the almond whipped cream. Add the heavy whipping cream, powdered sugar and almond extract to a large mixer bowl. Whip on high speed until stiff peaks form.
17. Pipe the whipped cream around the outer edge of the pie and finish it off with additional berries. Refrigerate until ready to serve. Pie is best stored well covered and eaten within 3-4 days.
---
Notes
For the berries, I used strawberries, blueberries and raspberries. I used just one container of each.
The mascarpone cheese is best when allowed to sit out of the fridge for 15 minutes or so before using. You don't want it to get too warm, or it'll turn too soft and not thicken up properly, but you don't want to use it straight out of the fridge or it might leave your cream a little lumpy. It should have a chance to sit out, but still have a little chill on it when you use it.
Nutrition
Serving Size:

1 slice

Calories:

606

Sugar:

40.4 g

Sodium:

128.4 mg

Fat:

40.7 g

Carbohydrates:

57.8 g

Protein:

4.8 g

Cholesterol:

103.7 mg
Keywords: cream pie recipe, homemade cream pie, strawberry cream pie, strawberry cream pie recipe, berry pie, berry pie recipe, easy pie, easy pie recipe, homemade whipped cream, homemade whipped cream recipe
Enjoy!
This post may contain affiliate sales links. Please read my disclosure policy.