About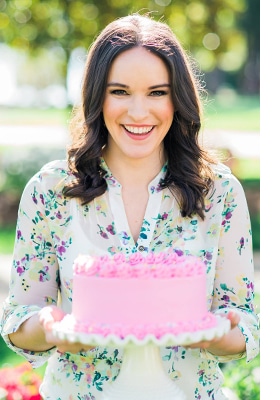 Hi, I'm Lindsay Conchar, author, photographer and recipe developer of lifeloveandsugar.com. Here you'll find tried-and-true recipes for all my favorite desserts – from cakes and cheesecakes to cookies and brownies. You'll even find a sprinkling of appetizers, meals and cocktails.
I grew up with a love for creating and a big sweet tooth. From drawing to sewing, I was always doing something creative. I went to the University of North Carolina, Chapel Hill and received a degree in Design and Multimedia in the School of Journalism. After graduating, I spent some time working on print, online and tv graphics before starting this site. Now I work full-time on this blog and love it! I am so grateful for the opportunity to share my love of sweets and life with you.
Life, Love and Sugar began back in 2012, not long after I took up cake decorating as a bit of a hobby. I made some cakes for friends and family thinking that perhaps I would do that regularly. I loved the creativity that cake decorating allowed, but had trouble finding great recipes. I decided to start working on my own recipes and soon this site was born. I loved sharing my recipes so much that I decided to turn my focus to this site completely, rather than decorating cakes.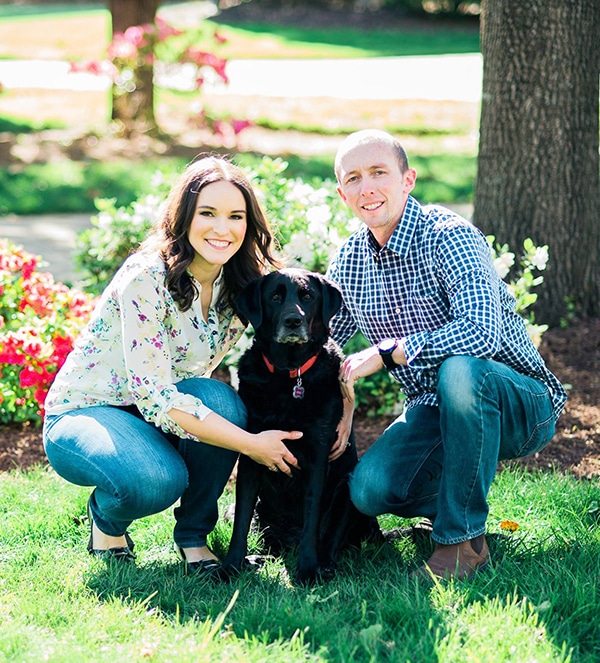 I truly love the joy and excitement that people get from making the perfect dessert and getting rave reviews from family and friends. As someone who grew up cooking with her mom and baking from a box, I know it can be intimidating sometimes. I want everyone to be successful in the kitchen, so I do my best to keep recipes accessible but also fun. Hopefully we can all learn something new together!
In addition to sharing my recipes, I also share about life. You can find things sprinkled into blog posts and follow more closely over on the lifestyle section. I am married to my high school sweetheart (commonly referred to as "the hubs" on the blog) and we have identical twin boys that were born in February of 2018. We also have a black lab named Jessie.
I've written a fair amount about our struggles with miscarriage and fertility, including acupuncture and IVF. It's a topic that isn't discussed much, but is so hard to go through alone. I am very open about it in hopes that it helps someone, so if you're interested feel free to check those posts out. You can also check out the announcement from when we found out we were expecting twins and meet them as newborns.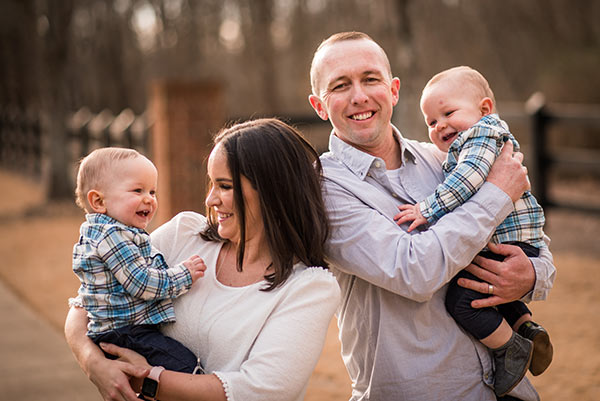 If you're new to Life, Love and Sugar and aren't sure where to start, the recipe index is a great place to search for recipes.
Here are a few of my favorite tutorials:
How to frost a smooth cake with buttercream
How to frost cupcakes
How to prevent your cheesecake water bath from leaking
How to level and torte a cake
How to fill and stack a layer cake
And a few of my favorite classic recipes:
Moist Vanilla Layer Cake
Best Moist Chocolate Cake
Moist Vanilla Cupcakes
Quick and Easy Brownies
Vanilla Buttercream Frosting
Cream Cheese Frosting
Classic Cheesecake Recipe
Perfect No Bake Cheesecake
And don't forget to check out my cookbook, Simply Beautiful Homemade Cakes.
Thanks for stopping by!
Photos by Cyn Kain Photography
Trust in the Lord with all your heart and lean not on your own understanding; in all your ways submit to him, and he will make your paths straight.
Proverbs 3:5-6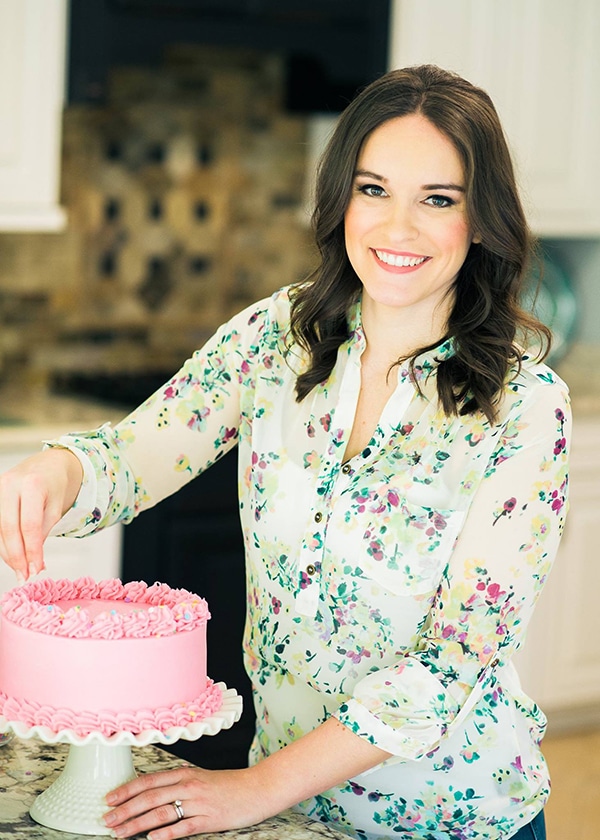 All photos and original text on Life, Love and Sugar are property of the author and are not to be used without consent. Photos may be used if a link is given for the recipe.
© 2012-2019 Life, Love and Sugar