Pumpkin Cheesecake
Fall is one of my favorite times of the year. It brings the best holidays – my favorite being Christmas – and it brings pumpkin flavored treats. Pumpkin, pumpkin everywhere. Just how I like it.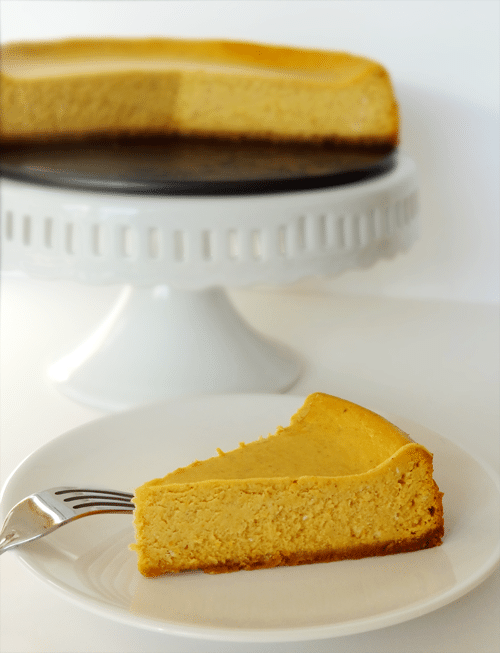 I don't really even go to Starbucks much during the year – I hate to drink my calories. But once the pumpkin spice latte is available, I'm there! And I have to keep going back to get the eggnog and gingerbread lattes too. They are all so good! The fabulous flavors of fall!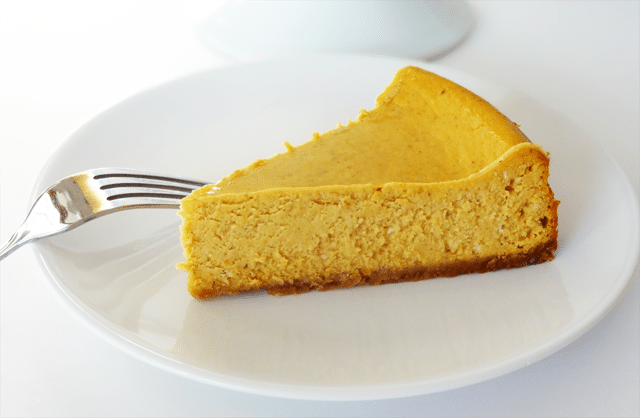 So today I share with you my first pumpkin treat of the year. You can certainly expect more, but today is all about the pumpkin cheesecake! Oh, how I also love cheesecake.
This has actually become a staple at Thanksgiving for me. After a fabulous meal with a taste of everything, I grab my dessert platter. A slice of pumpkin pie and a slice of pumpkin cheesecake. Given that this is the only time of year for pumpkin, I try to squeeze in as much as I can.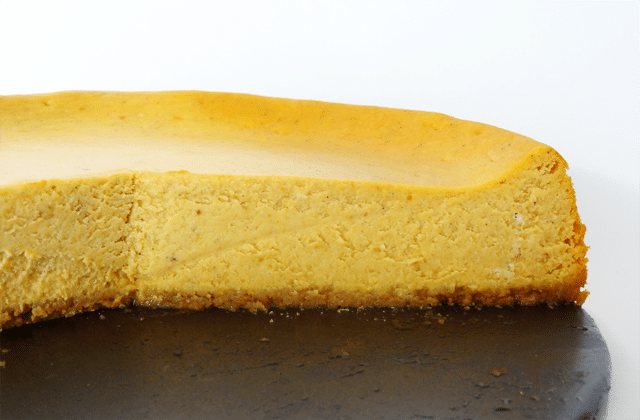 And for those that don't like pumpkin pie (gasp!) this is a great pumpkiny alternative. I hope you like it!
Enjoy!