June 25, 2013
How To Make Homemade Whipped Cream
Let's talk about homemade whipped cream!
*post updated 12/9/16
Now you know I love me some Cool Whip. I've used it in plenty of recipes and have been known to eat it with a spoon like ice cream. But I know that many either aren't fans of Cool Whip or don't have access to it and I most certainly do not want that to stop anyone from making some seriously awesome desserts.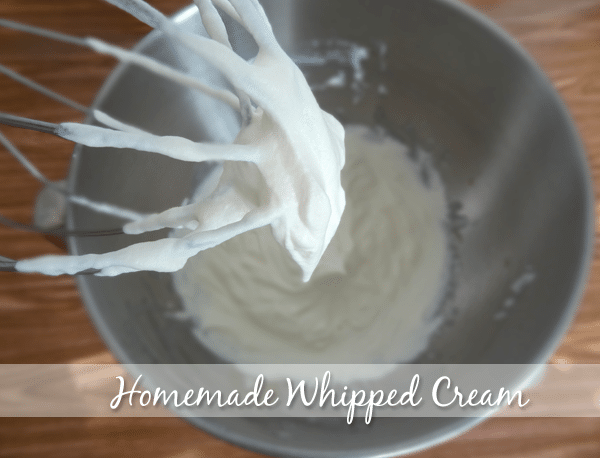 I've been asked quite a bit if real whipped cream could substitute for Cool Whip and the answer is yes! With a caveat. You need a stabilized whipped cream.
If you've never made homemade whipped cream before, have no fear! It is so easy, takes less than 10 minutes to make, has a seriously short list of ingredients and is cheap to make. Rock on.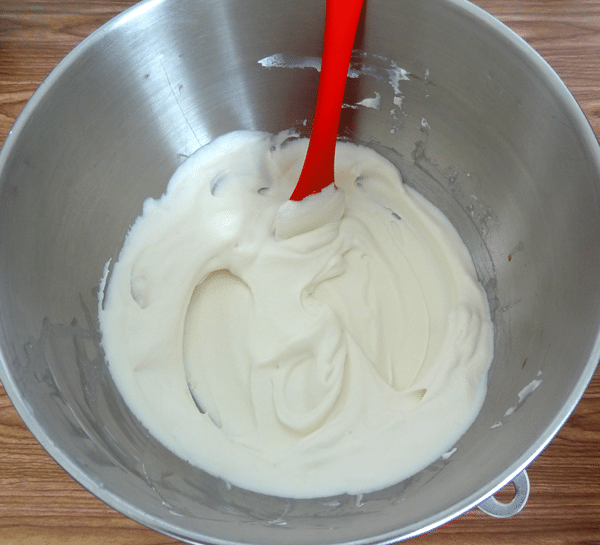 Now you might find varying recipes for whipped cream with different recommendations on powdered sugar, etc, but this is my preferred method and the way I substitute for Cool Whip. It uses powdered sugar to stabilize it, so as temping as it might be to reduce the amount, I typically like a 2:1 ratio of heavy whipping cream to powdered sugar. It stays stable in the fridge for days. I've yet to have it wilt on me.

MY OTHER RECIPES
You just add heavy whipping cream, powdered sugar and a touch of vanilla extract to a mixer bowl and whip on high speed until it's as thick as you need it. Most often I whip to stiff peaks. Soft peaks are shown in the photo, which means when you lift the whisk out of the bowl, the tip/peak falls over to the side a bit. Stiff peaks won't fall, they'll just be nice and firm.
The full recipe is below along with some additional notes.
How To Make Homemade Whipped Cream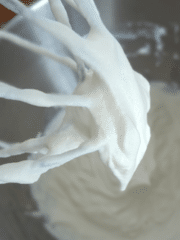 Yield:

About 8oz of Whipped Cream

Category:

Dessert

Method:

No Bake

Cuisine:

American
Ingredients
1 1/4 cups heavy whipping cream, cold
1/2 cup powdered sugar
1 tsp vanilla extract
Instructions
1. Add all the ingredients to a large mixer bowl. Whip on high speed. Cream will initially bubble a little bit, then start to thicken.
2. Whip on high speed until stiff peaks form, for a total whipping time of about 5-7 minutes. When you remove the whisk and get little peaks that don't tip over, you are done. Make sure not to over mix! It quickly goes from smooth whipped cream to curdled whipped cream, so watch it closely.
Notes
You can reduce the amount of powdered sugar if you'd like but then it will not remain stable and will likely "wilt". The amounts above make enough whipped cream to be equal to about 8 oz of Cool Whip.
Enjoy!