June 25, 2014
Thick and Chewy Chocolate Chip Cookies
These Chewy Chocolate Chip Cookies are thick and full of chocolate chips! The hubs and I are totally in love with them. I've already promised to make them again – stat!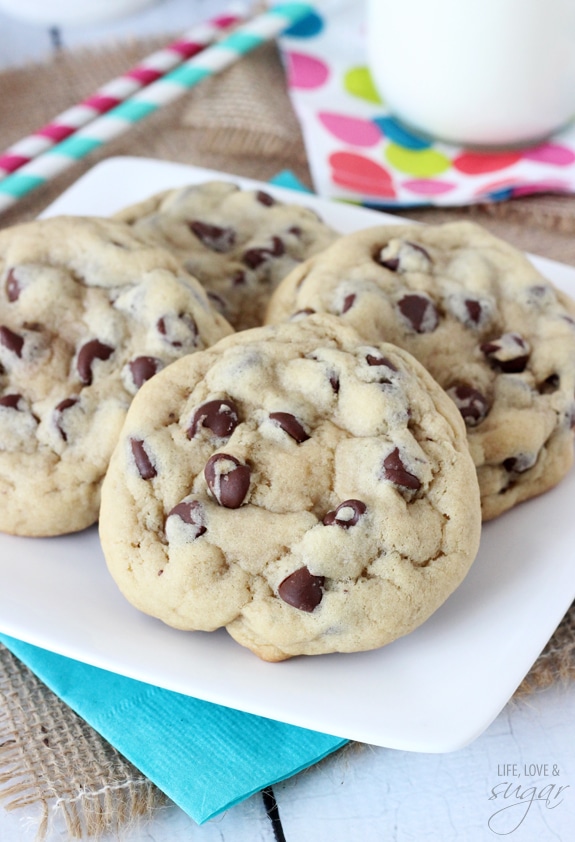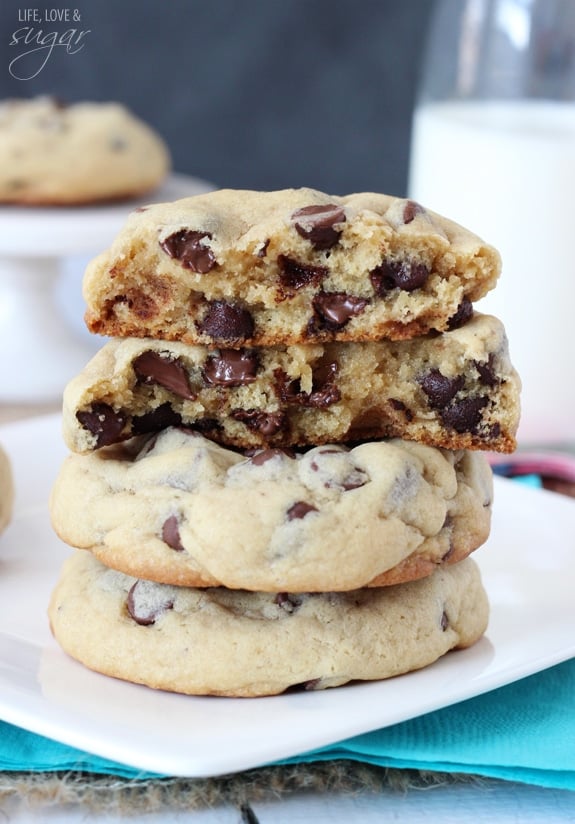 When I went down to Miami in May for the BlogHer Food Conference, I stayed with some friends the first night I got down there. My friend Natalie, being an awesome friend and knowing that I am obviously a massive sweets lover, had some of her favorite cookies waiting for me to try. They were delicious!
Some of the things I noticed most about those cookies were how big and thick they were and how much delicious chocolate was in every bite! I knew I needed to make my own.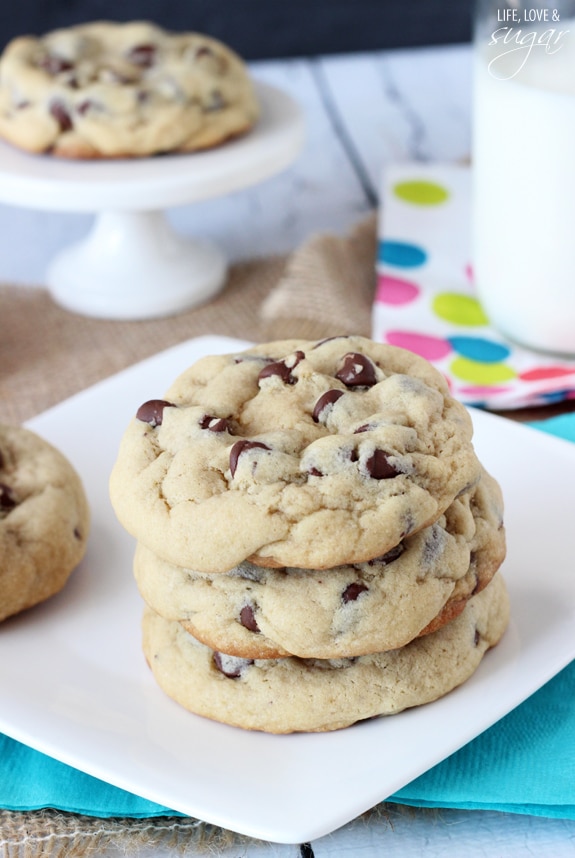 Having just the right amount of chocolate chips is something we all try to get right. I've seen chocolate chip cookies with mini chocolate chips to try to achieve it. And I even like using chocolate chunks – obviously bigger.
But with those cookies, I noticed it wasn't about the size of the chocolate chip so much – they were regular size. But rather the abundance of them. And because the cookie was SO thick, you could pile more into every bite.
So I set off to make these chocolate chip cookies with that in mind.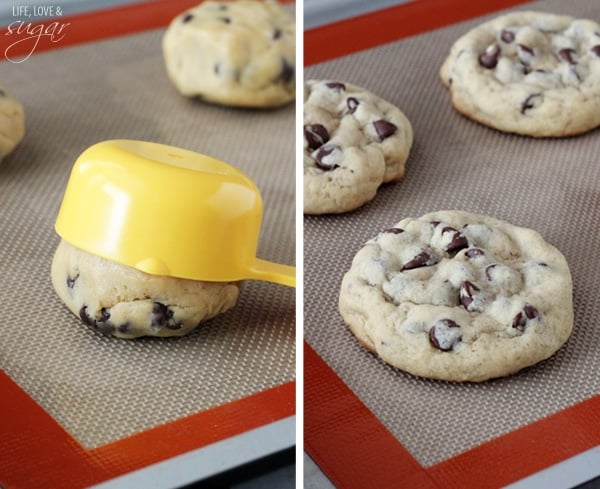 I've been using the recipe I used for my chocolate chip cookie cake to make new variations for some time now, so I started with that one this time too.
I added an additional egg to add more moistness and leavener. In addition to that I added some baking powder, which is also a leavener, to help the cookie rise and puff up.
The amount of flour used, in addition to the cornstarch, helps keep the cookie from spreading too much while the leaveners do the work of rising.
Then I added more chocolate chips. Of course.
Since I wanted a big cookie, I used a 1/4 cup scoop. That is one big ball of dough. 🙂
They baked up wonderfully! I took my first bite when they were still warm and it was hard to keep myself from eating them all. So soft, chewy and chocolatey!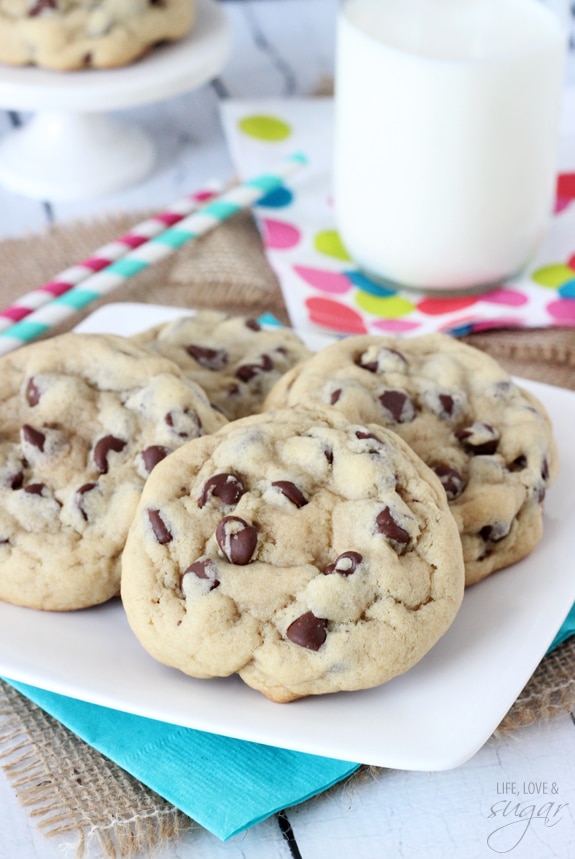 The hubs loved them warm, but was super impressed when they were still soft and chewy even after they'd cooled. He guarded these cookies like a lion guarding it's cubs.
When my dad came to town last weekend and I gave him the last cookie, the hubs made me promise to make more. And he was very specific – "No changing anything, like adding some new ingredient or making some little change that you think I won't notice."
#spoiled #husbandofafoodblogger #heknowsmetoowell
Had he not fully clarified that, it might have happened. 🙂
And I better get on it. He asked me yesterday morning when I was making them again – since I promised.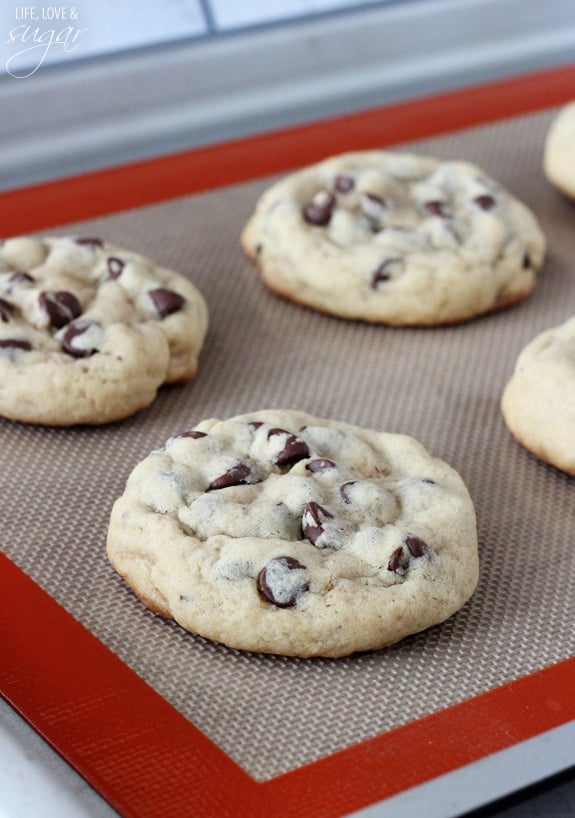 The great thing about these cookies is that they are delicious. The bad thing is you might have to keep making them over and over and over…
Wait, is that a bad thing?
Thick and Chewy Chocolate Chip Cookies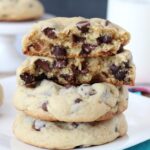 Yield:

12

-

14

Cookies

1

x
Category:

Dessert

Method:

Oven

Cuisine:

American
Ingredients
3/4 cup

(168g) salted butter, room temperature

3/4 cup

(108g) light brown sugar, lightly packed

1/4 cup

(52g) sugar

2

eggs

2 tsp

vanilla extract

2 1/4 cup

s (293g) all purpose flour

1 tsp

cornstarch

1 tsp

baking soda

1/4 tsp

baking powder

1 3/4 cup

s semi sweet chocolate chips
Instructions
1. Cream butter and sugar together until light and fluffy, about 3-4 minutes.
2. Mix in eggs and vanilla extract.
3. With the mixer on low speed, add flour, cornstarch, baking soda and baking powder.
4. Stir in chocolate chips. Dough will be thick.
5. Preheat oven to 350 degrees.
6. Measure out each cookie using a 1/4 cup measuring spoon. They should be in the shape of thick discs.
7. Bake for 11-12 minutes. The center of the cookie will still look a little undercooked, but that's ok.
8. Remove from oven and allow to cool for about 1 minute, then remove to finish cooling on a cooling rack.
Enjoy!

You might also like:
Peanut Butter Cookie Dough Brownie Layer Cake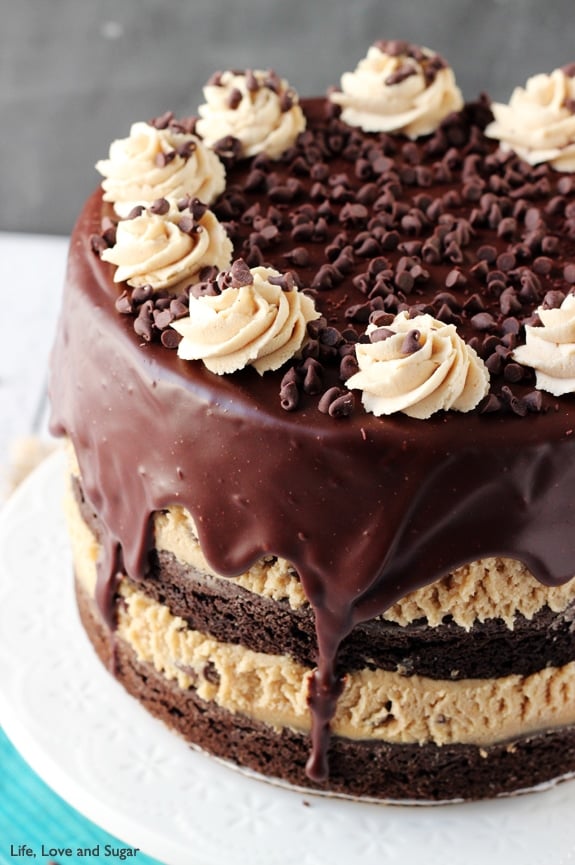 Chocolate Chip Cookie Dough Ice Cream Pie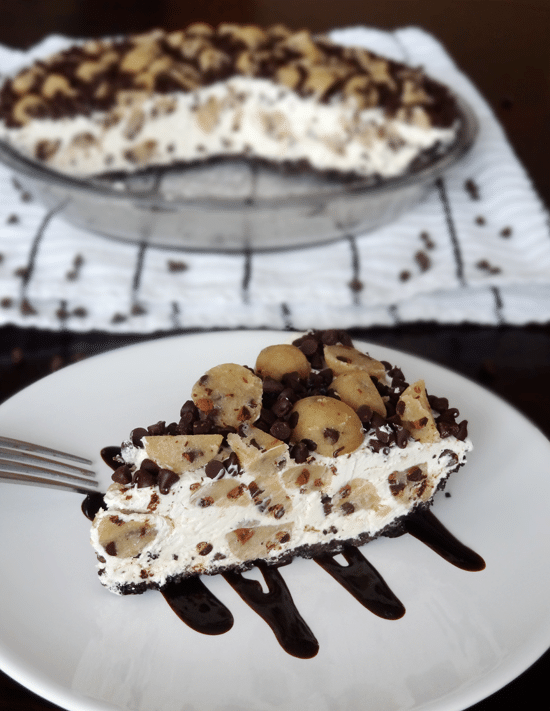 Funfetti Cake Batter Chocolate Chip Cookies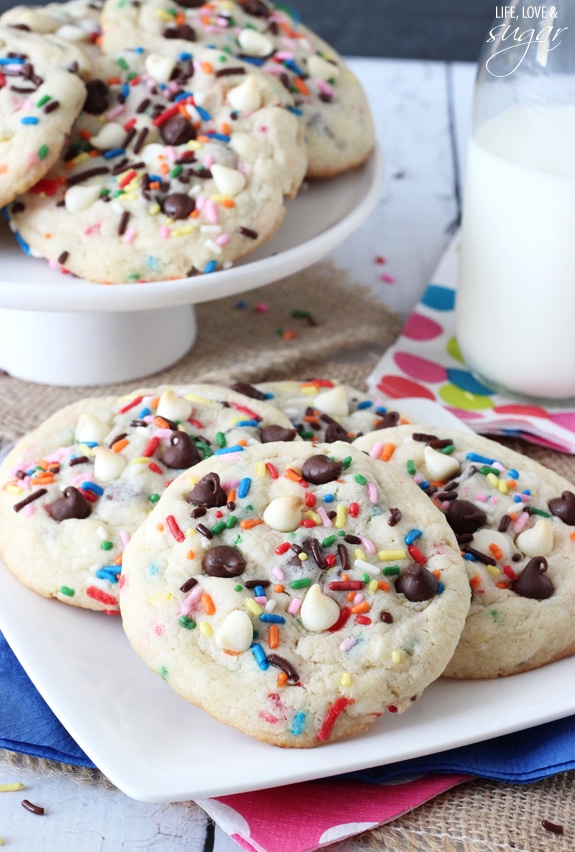 Chocolate Chip Cookie Dough Pizza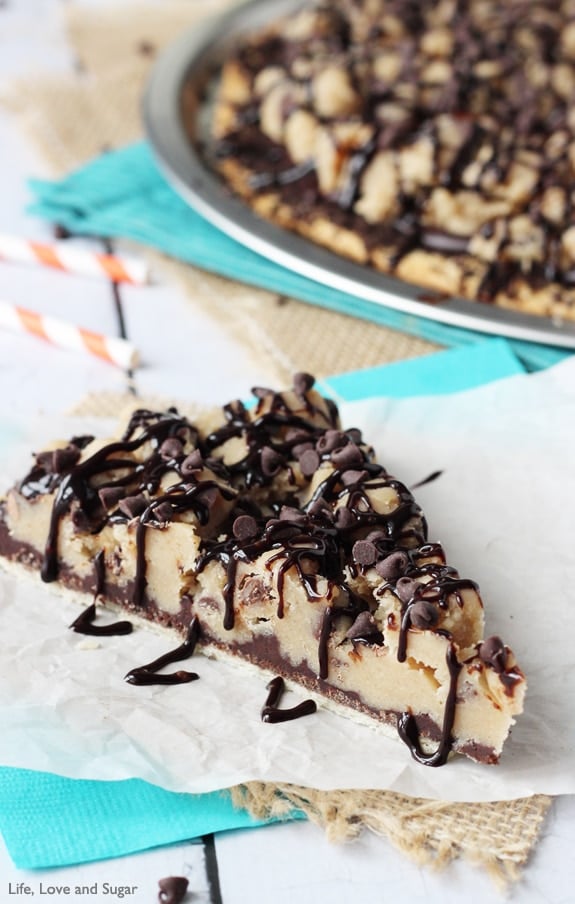 Reeses Peanut Butter Chocolate Chip Cookie Cake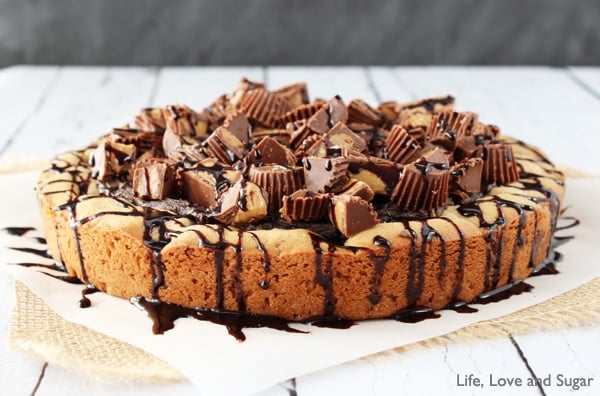 Chocolate Chip Cookie Dough Ice Cream Cake