These Soft and Chewy Molasses Cookies are a must-try! They're full of cozy fall flavor and they're great for making ahead of time! An old fashioned Christmas cookie recipe that's not to be missed.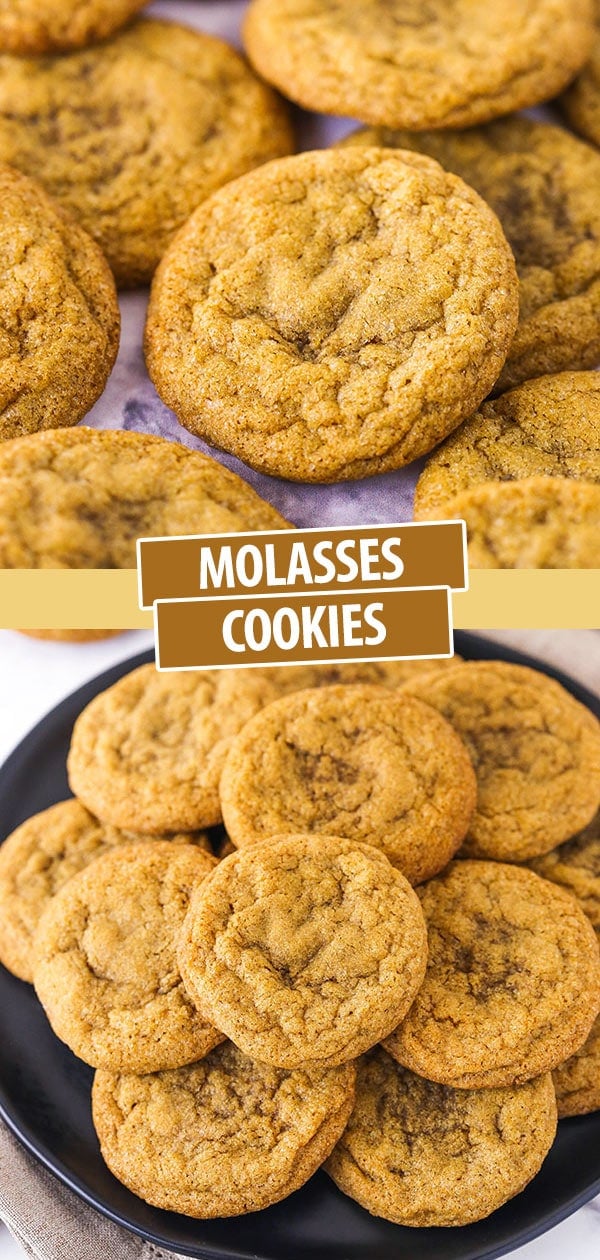 Whether you're looking for a crowd-pleasing Christmas cookie or an easy treat to make with your kids, these molasses cookies are a must-make! I wanted to be sure they were more chewy than cakey, and they sure are. I added in an egg yolk and used all brown sugar to give extra flavor and moisture for chewiness.
These cookies have the perfect texture and the most delicious flavor, thanks to the molasses and the spices. They're super quick and easy to make as well! Believe it or not, the cookies taste EVEN BETTER the day AFTER you make them. The moisture really sets in and they get even more soft and chewy!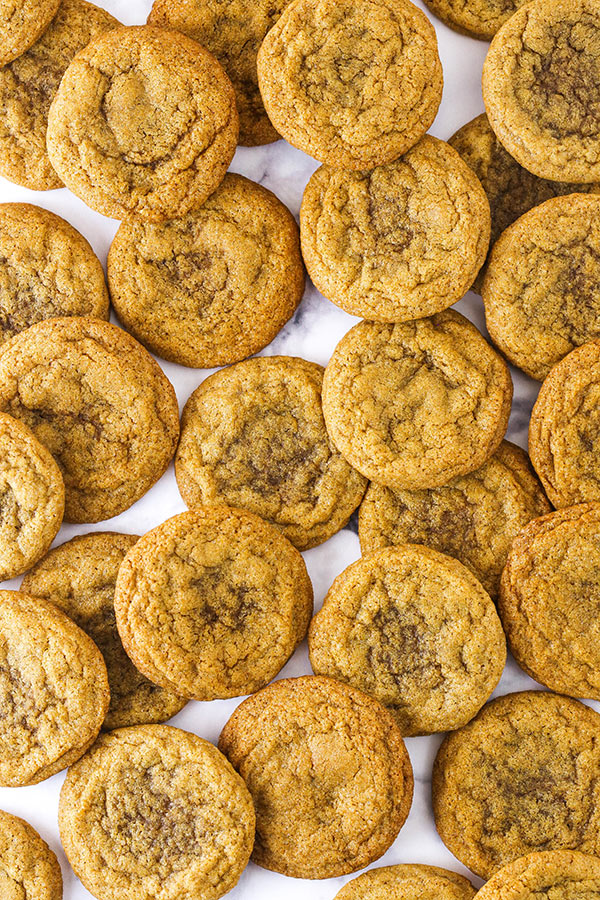 Molasses cookies are similar to gingersnap cookies when it comes to flavor. Both kinds of cookies are made with cinnamon, ginger and molasses, but molasses cookies are soft and chewy rather than crispy. So, if you're more of a soft cookie person but you love the flavor of gingersnaps, you'll fall in love with these molasses cookies!
You just need some molasses and a few other pantry staples to make these cookies. Here's my fool-proof ingredient list for molasses cookies:
All-Purpose Flour
Baking Soda
Spices: Ground Ginger, Ground Cinnamon, Ground Cloves
Salt
Unsalted Butter: Bring your butter to room temperature.
Brown Sugar
Unsulfured molasses:
Eggs
Vanilla Extract