This post may contain affiliate sales links. Please read my disclosure policy.
If you're looking for a great way to use up your apples this fall, I have lots of great apple recipe ideas for you! From apple cakes and  cookies, to apple cheesecakes and cupcakes, there are so many tasty ways to enjoy them. I even have apple breakfast ideas to share with you!
The Only Apple Recipes Round Up You'll Ever Need!
The time for apple picking is upon us! I love this time of year because the air gets crisp and cool and we get to enjoy things like apple cider. It's also the time of year that our kitchens begin to smell like cinnamon, spice and everything nice!
One of the great things about apple recipes is that they usually include lots of fall spices. Cinnamon and nutmeg in particular. The flavors you get from a tasty apple treats are some of the best. And if you're looking for a great recipe, you're sure to find one here.
What apples are best to use for baking?
You can use whatever your favorite apple is. I personally think the tart flavor of Granny Smith apples work well, but Red Delicious, Honeycrisp or Gala apples would work as well. You could also use a mix of a couple different types of apples to give it even more flavor.
What ingredients are often used in apple recipes?
While not all apple recipes is the same ingredients to achieve their flavor, so soft and you will need some combination of these ingredients on hand.
Apples of your choice
Cinnamon
Nutmeg
Brown sugar
Apple butter
So let's check out these recipes! There's a little bit of everything:
Cheesecakes
Cakes and Cupcakes
Breakfast
Trifles
Cookies and Bars
Pies and more
My Favorite Fall Apple Dessert & Breakfast Ideas
Apple Cheesecakes
Let's kick this list off with one of my all time favorites! This Caramel Apple Blondie Cheesecake is pure caramel apple heaven, I kid you not. It has layers of apple spice blondie and no-bake caramel cheesecake, and it's topped with cinnamon apples and caramel sauce! A guaranteed hit!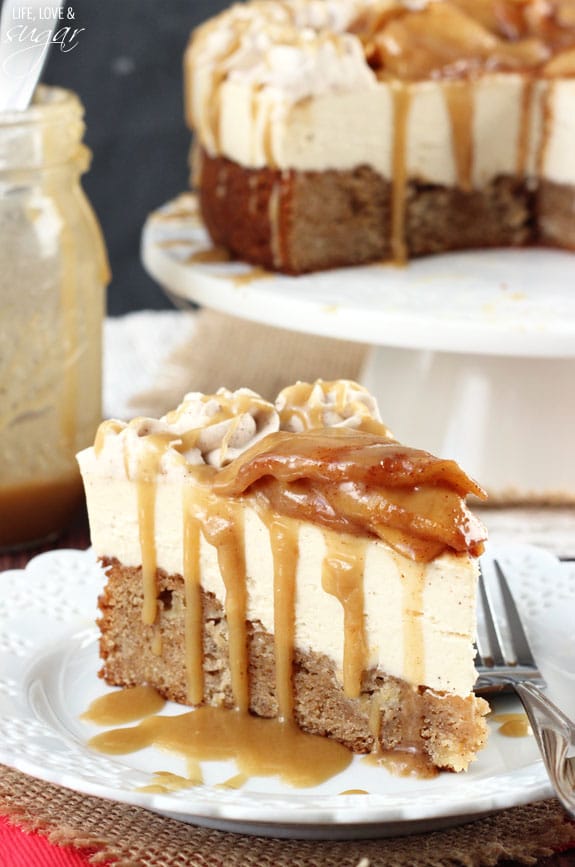 Easy Caramel Apple Cheesecake – This cheesecake is made in a 9×13 inch pan and baked without a water bath, so it's nice and easy! The creamy cheesecake filling is full of cinnamon and topped with decadent caramel apples.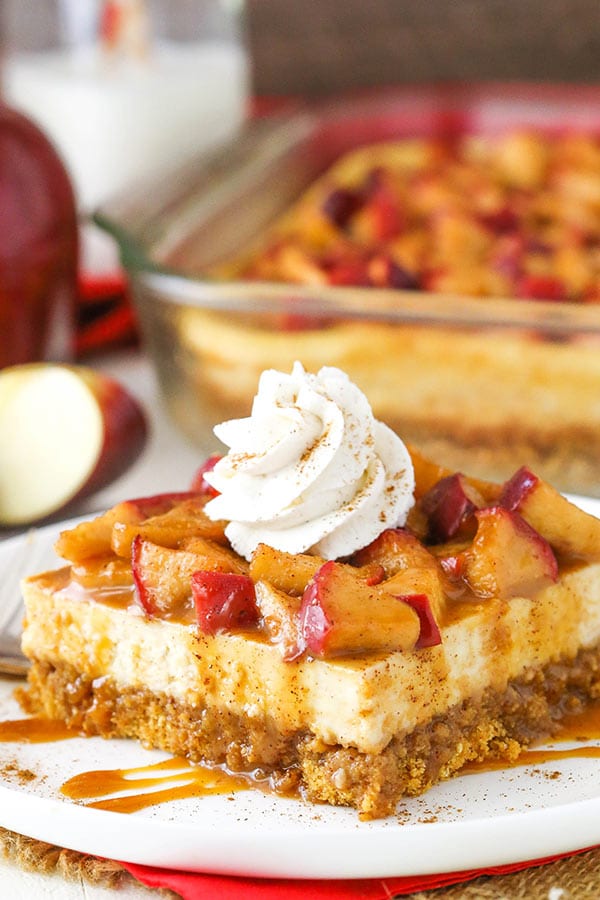 Apple Cinnamon Cheesecake – This cheesecake has chunks of apple and pockets of cinnamon filling layered into it. The combination of creamy cheesecake, cinnamon, and lightly crunchy apples is something you don't want to miss!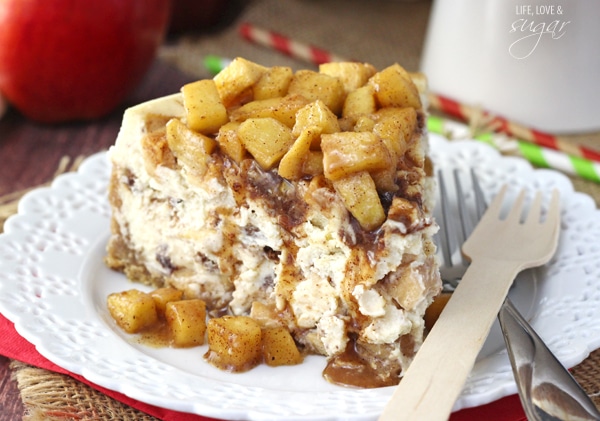 Caramel Apple Cheesecake – This cheesecake gets some amazing flavor from an unexpected ingredient – applesauce! It's filled with caramel sauce and topped with a beautiful apple flower!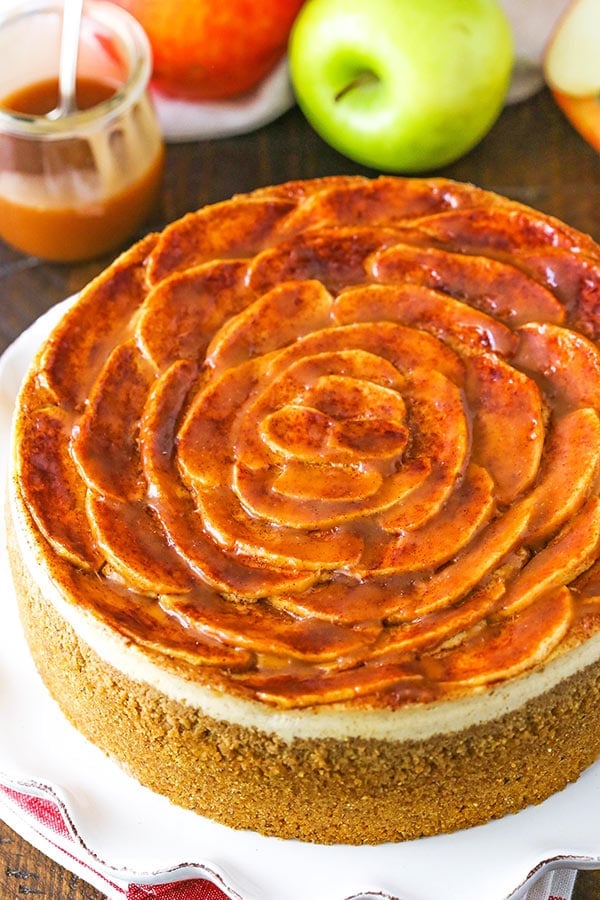 Apple Crisp, Apple Pies and More!
Old Fashioned Easy Apple Crisp – Made with fresh sliced apples coated in a cinnamon and brown sugar, then topped with a cinnamon oat topping!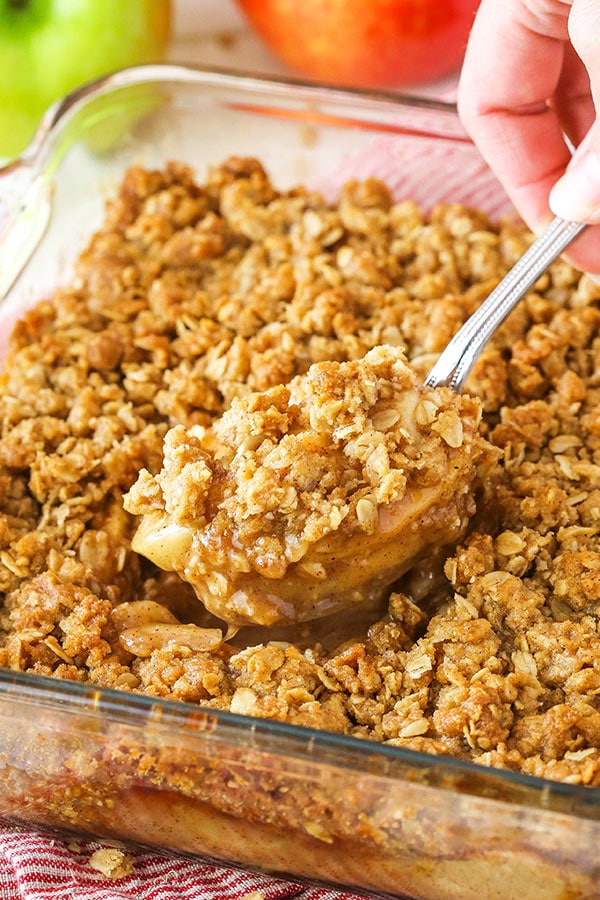 Apple Crumb Cheesecake Pie – This pie is made with a layer of cheesecake, homemade apple pie filling and an oatmeal crumb topping! A combination of things in one pie!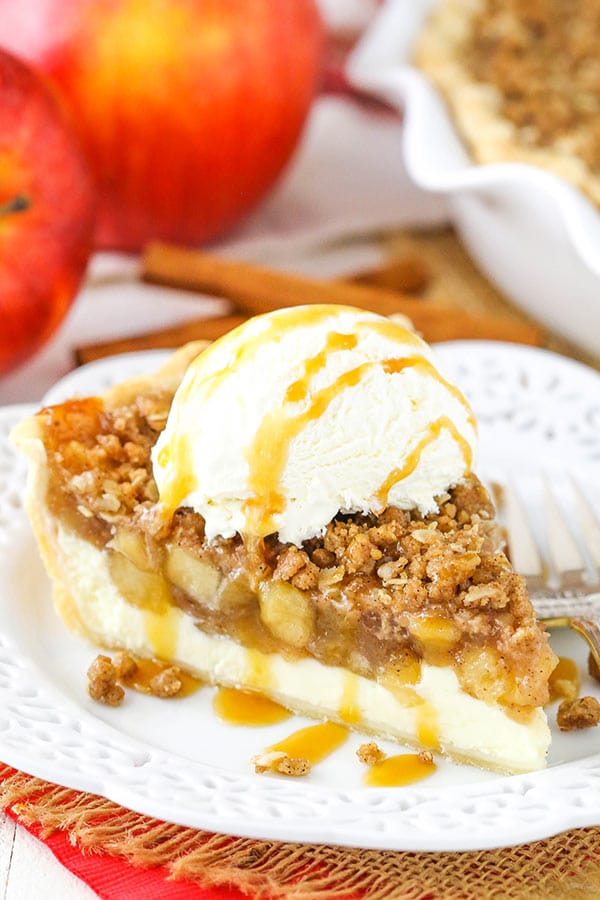 Apple Cinnamon Skillet Blondie – A spiced blondie filled with apples, baked and warm, topped with ice cream and more cinnamon apples.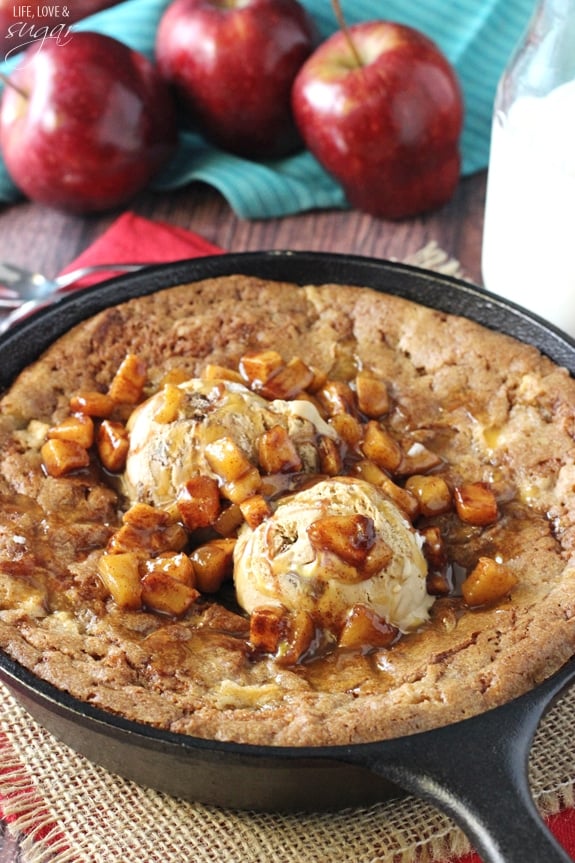 Crumb Apple Pie – This pie is made with an all butter pie crust, soft tart apples, and a crunchy sweet crumble topping!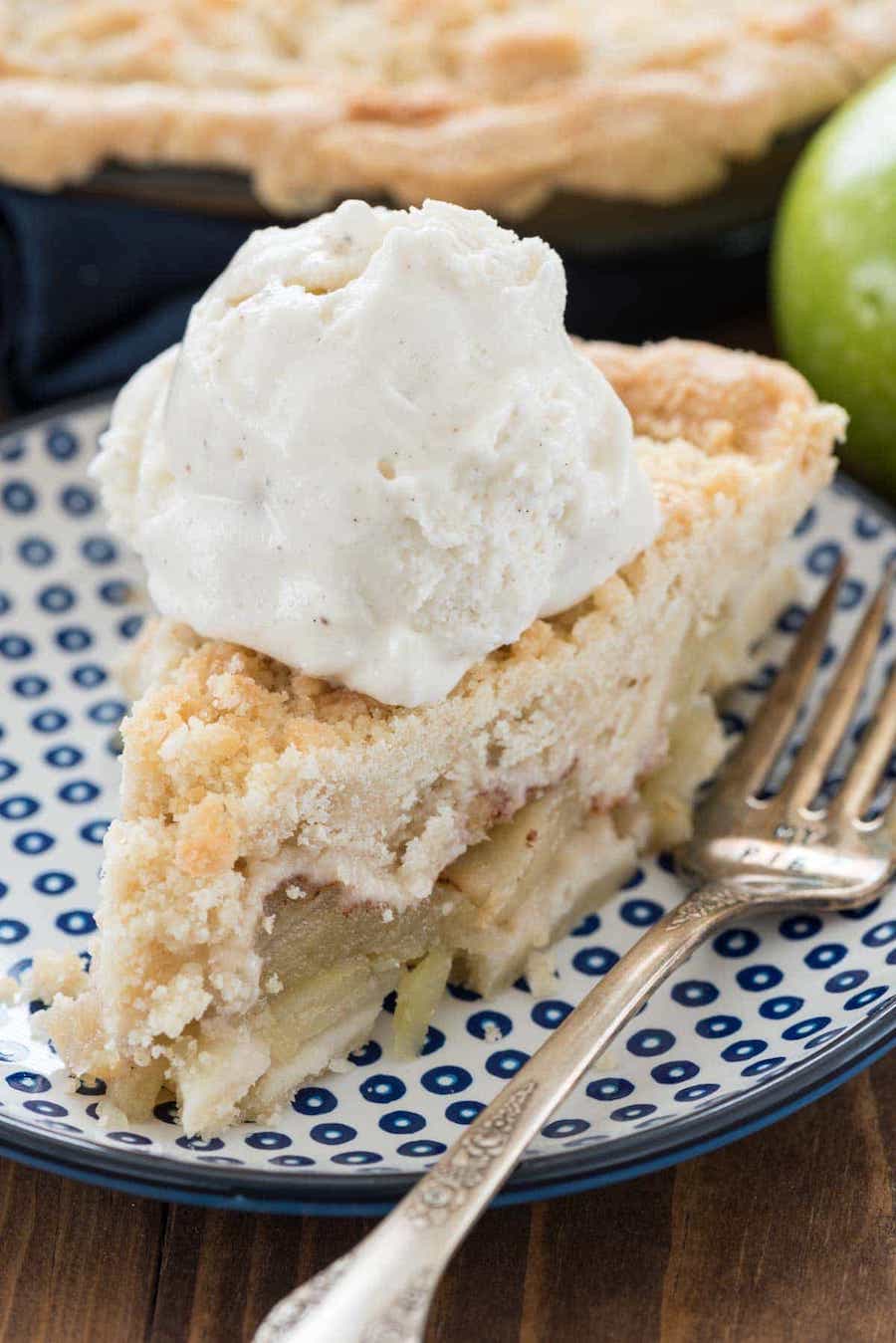 Stovetop Apple Pie Filling – A quick and easy apple filling for filling and topping desserts!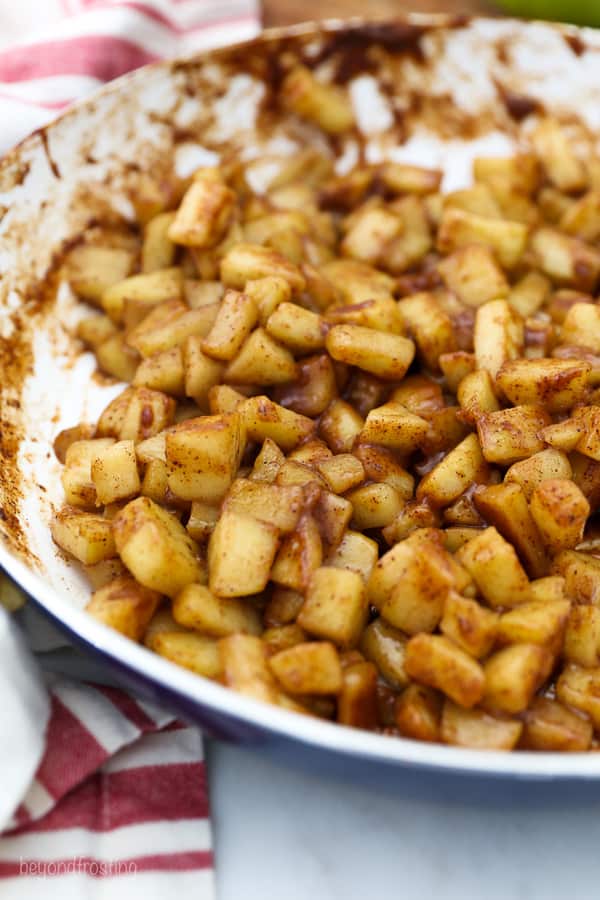 Apple Breakfast Ideas
Overnight Cinnamon Apple Baked French Toast Casserole – This breakfast casserole is made the night before, so it's perfect for making ahead! A delicious, easy-to-prepare breakfast!
Baked Breakfast Apples – Stuffed with oatmeal, topped with a drizzle of maple syrup and a dollop of whipped cream or yogurt!
Apple Trifles
Caramel Apple Cheesecake Blondie Trifle – Made with layers of cinnamon blondie, tender cinnamon apples, caramel cheesecake and caramel sauce! Delicious!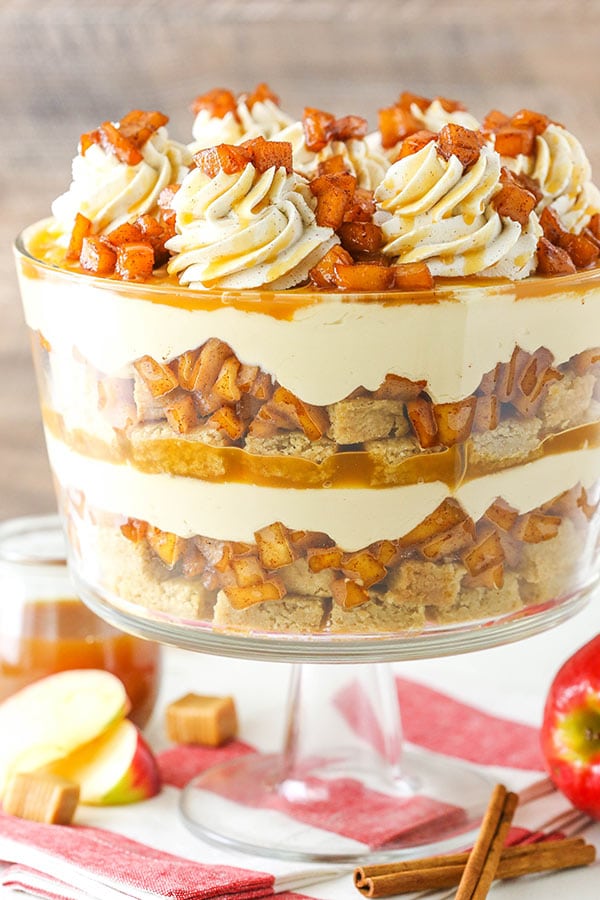 Caramel Apple Trifles – These trifles are made with layers of cinnamon granola, cinnamon whipped cream, cinnamon apples and caramel sauce! Easy and delicious!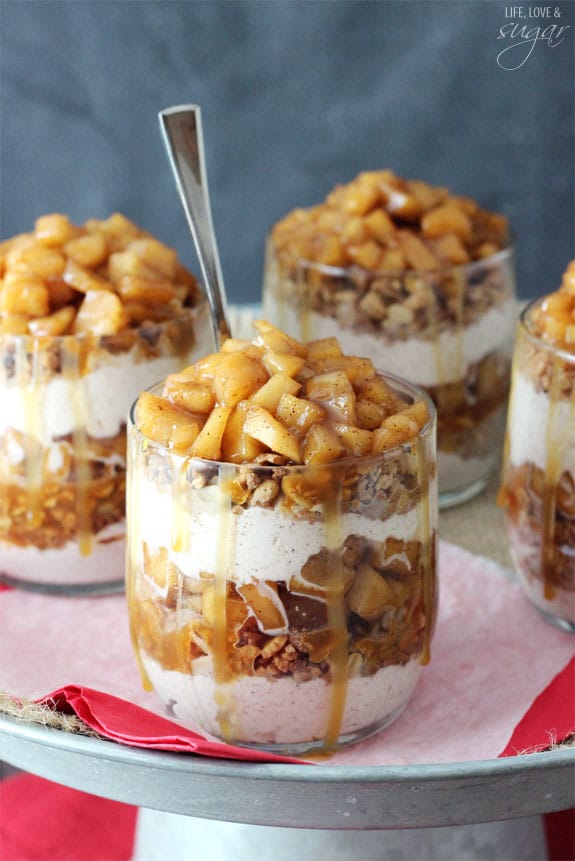 Apple Cakes and Cupcakes
Cinnamon Apple Layer Cake – An incredibly moist cake made with fresh apples and the most amazing apple filling!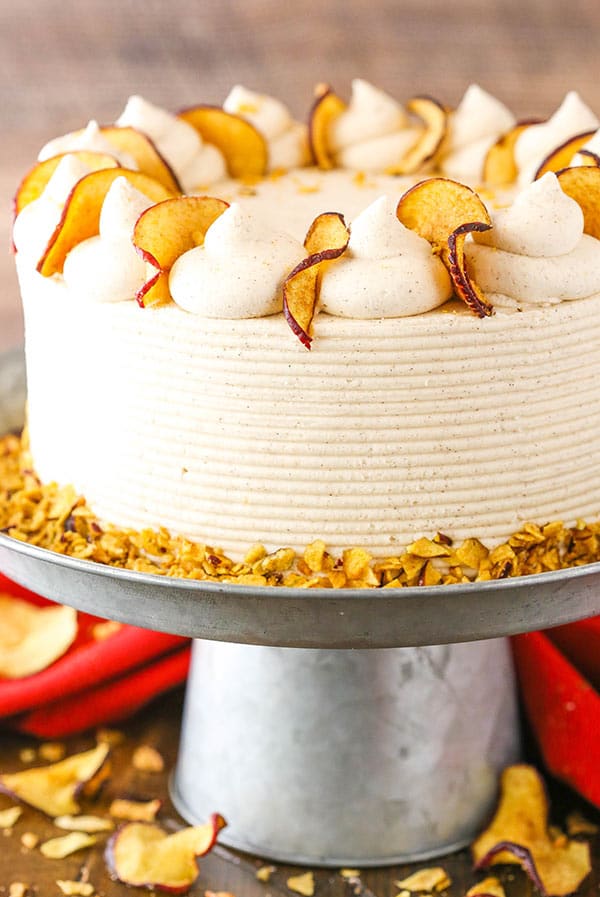 Cinnamon Apple Icebox Cake – Full of apples, cinnamon and a light mousse sandwiched between graham crackers! It's a light, delicious no bake dessert that's great for fall!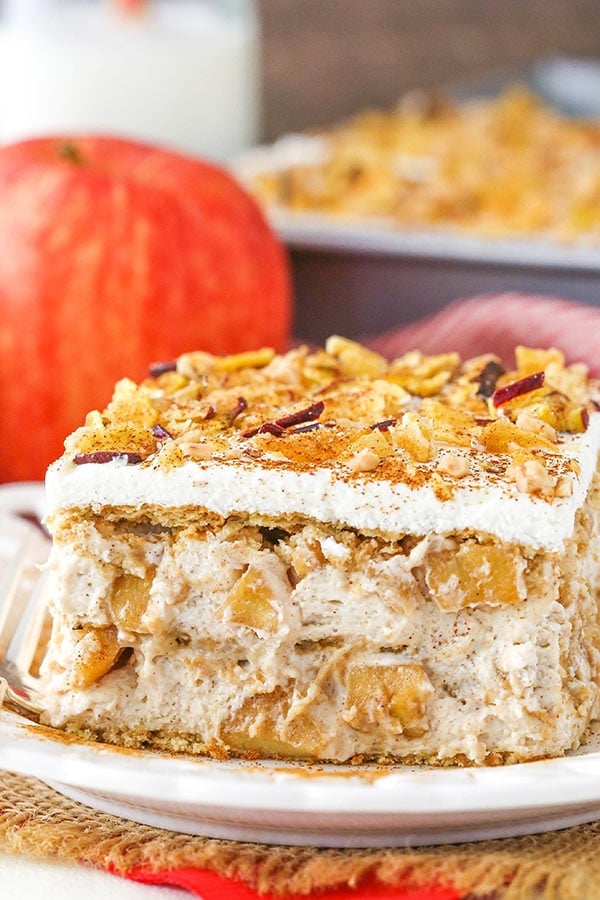 Apple Snickerdoodle Cupcakes – Made with an apple cupcake layered with cinnamon sugar and apple butter frosting!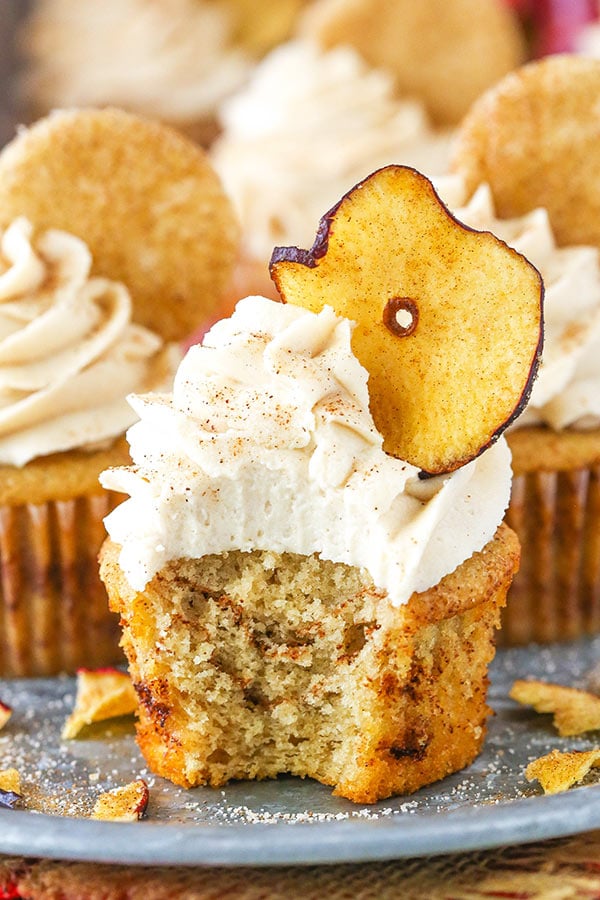 Caramel Apple Pecan Layer Cake – Made with layers of moist apple spice cake sprinkled with pecans, caramel frosting, cinnamon apples and more caramel drizzled over top!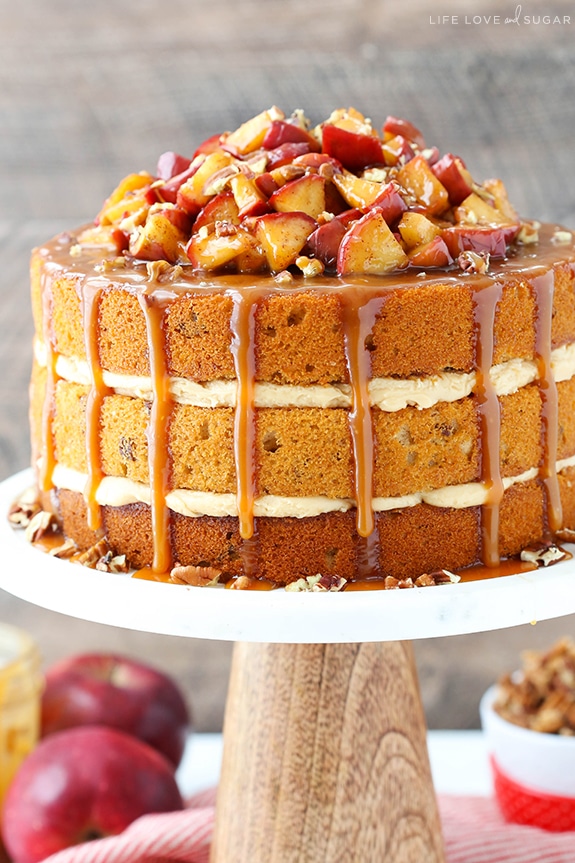 Caramel Apple Cupcakes – A moist spiced apple cupcake topped with caramel buttercream!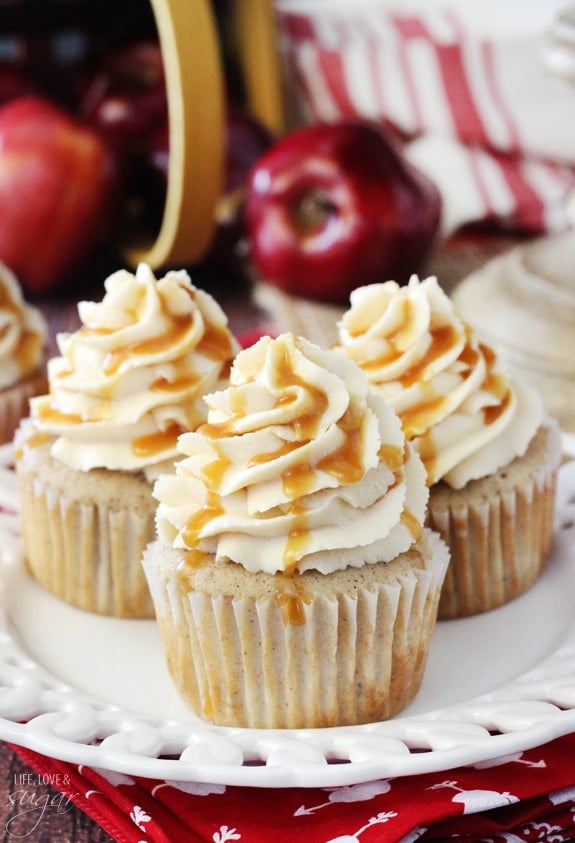 Apple Cookies and Bars
Caramel Apple Cookie Cups – A brown sugar cookie cup filled with caramel, then topped with cinnamon apples! Like apple pie in cookie form!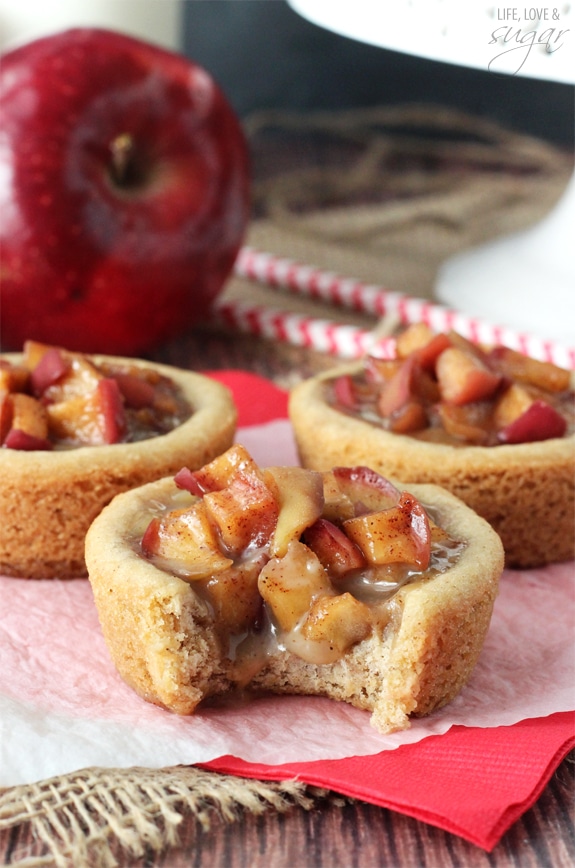 Apple Cinnamon Oatmeal Cookies – A soft oatmeal cookie stuffed with cinnamon and apples!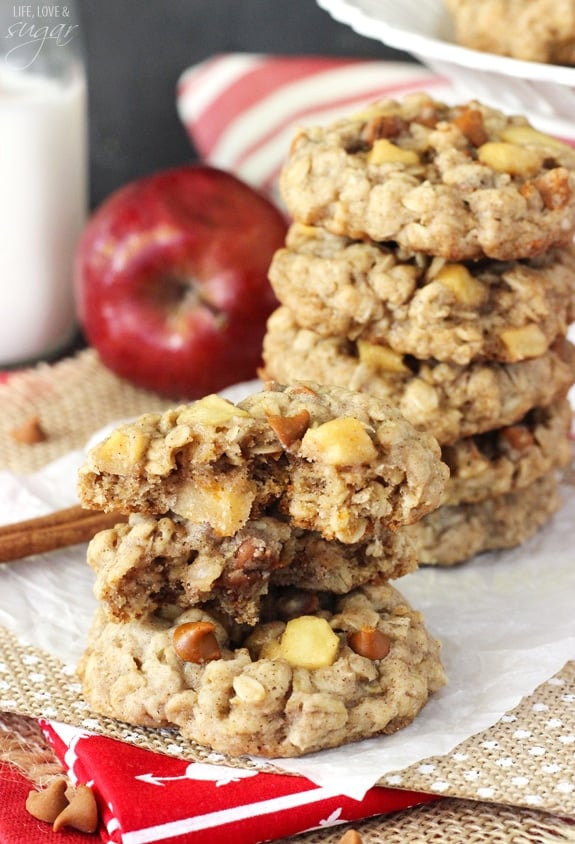 Apple Streusel Bars – These bars are soft, moist, full of apples and topped with a warm cinnamon streusel! They're so good, you'll have a tough time not eating the whole pan!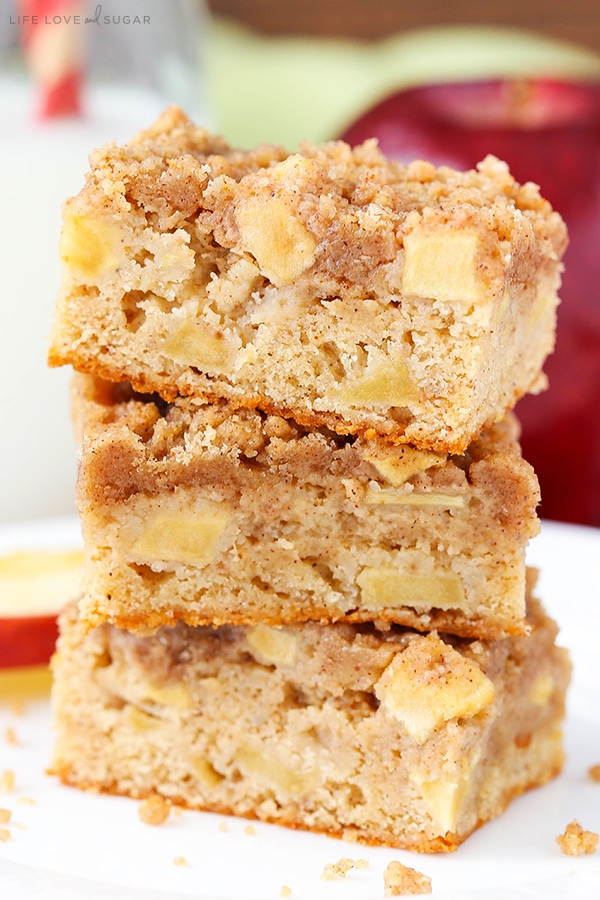 Apple Streusel Cheesecake Bars – Made with a buttery shortbread crust, creamy cheesecake filling and topped with cinnamon apples and cinnamon streusel!