Whether you're looking for Halloween food ideas for a kid's party or for a grown-up good time, there's something for everyone here! Looking for spooky? There's bats and mummy's. Looking for easy? These desserts are seriously simple! Not to mention plenty of desserts that would be easy to make ahead of time!
Check out all these awesome Halloween dessert options and check out my Halloween Party post to find even more fun ideas!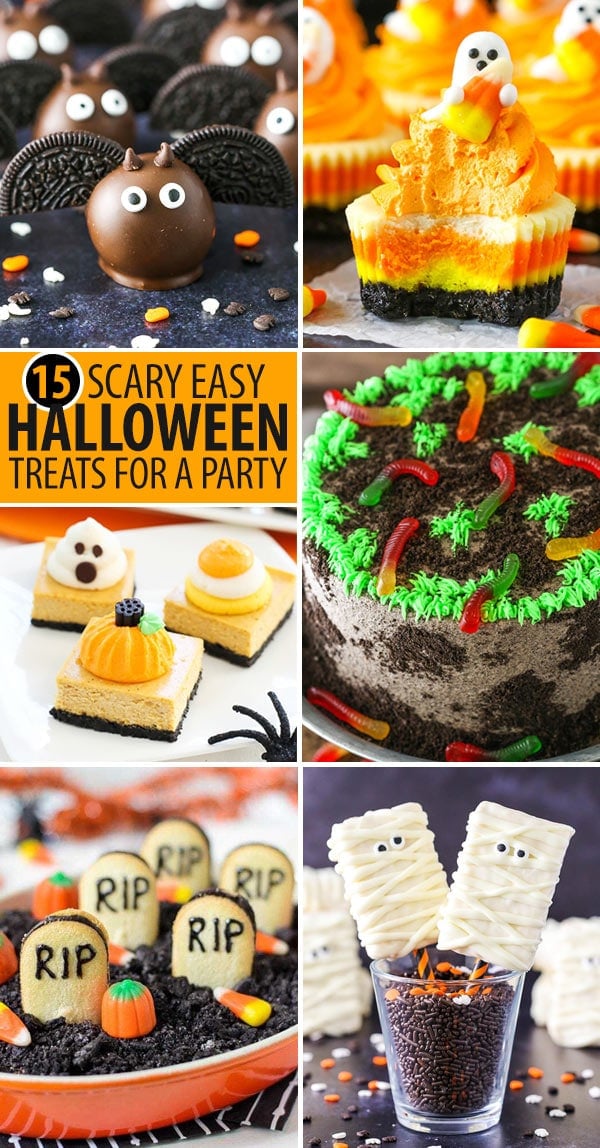 The Best Halloween Food Ideas
Mummy Rice Krispie Treats – Delicious and easy to make with only three ingredients! They are the perfect Halloween treat and great for kids parties!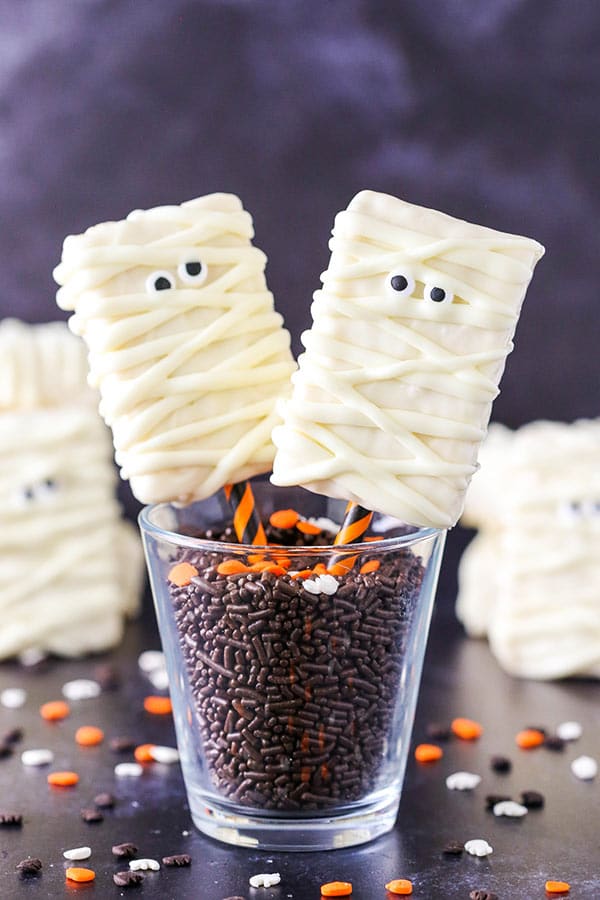 Mini Candy Corn Cheesecakes – Easy to make and such a fun spin on candy corn! Not to mention that they are much easier and quicker to make than a full sized cheesecake.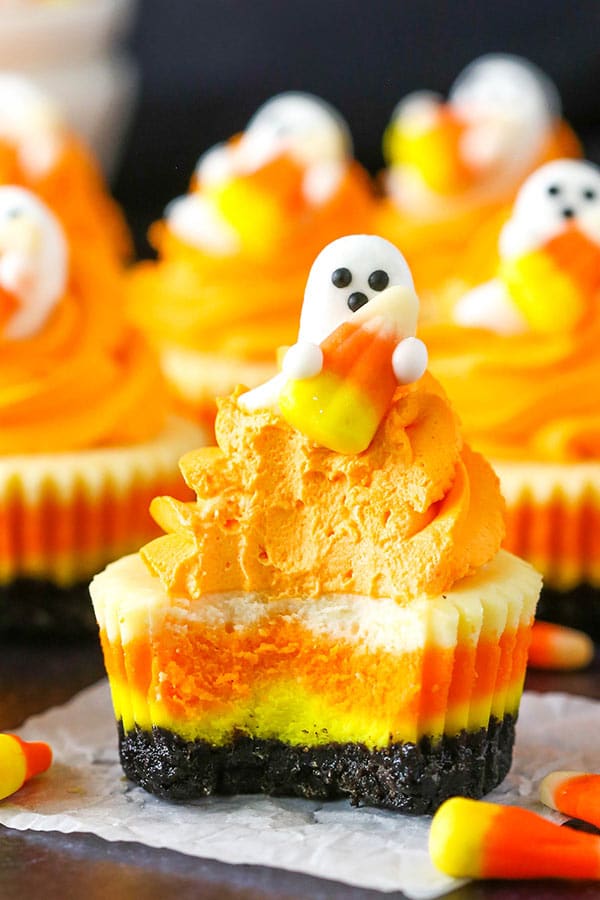 Bat Oreo Cookie Balls – These are so fun and perfectly spooky! Learn how to make this simple recipe with only a handful of ingredients!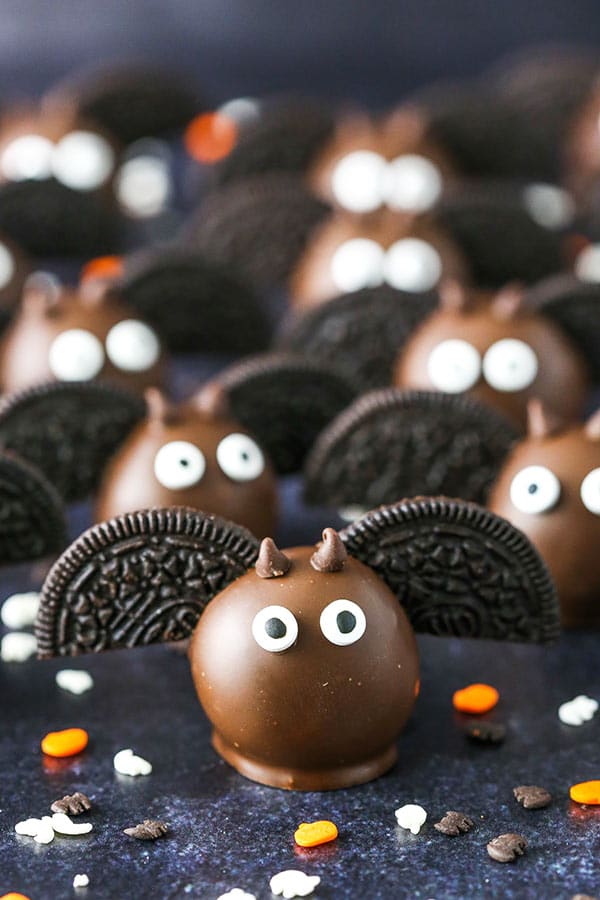 Dirt Cake A wonderful, moist chocolate cake filled with frosting that's loaded with Oreos and layered with more Oreo crumbs! It's even got gummy worms between the cake layers for a cake that's creepy-crawly and perfect for Halloween!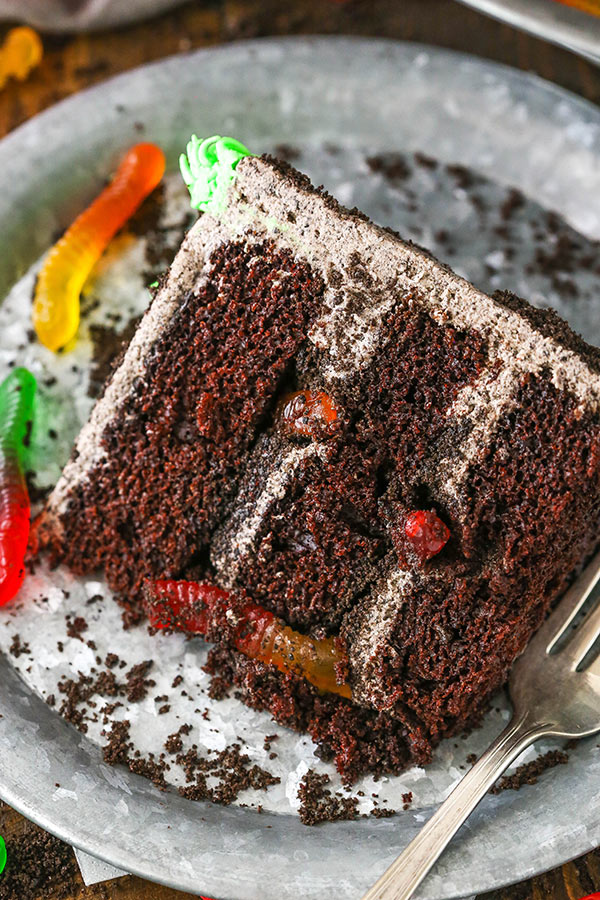 Candy Corn Icebox Cake – Completely no bake, easy to make and full of delicious buttery shortbread!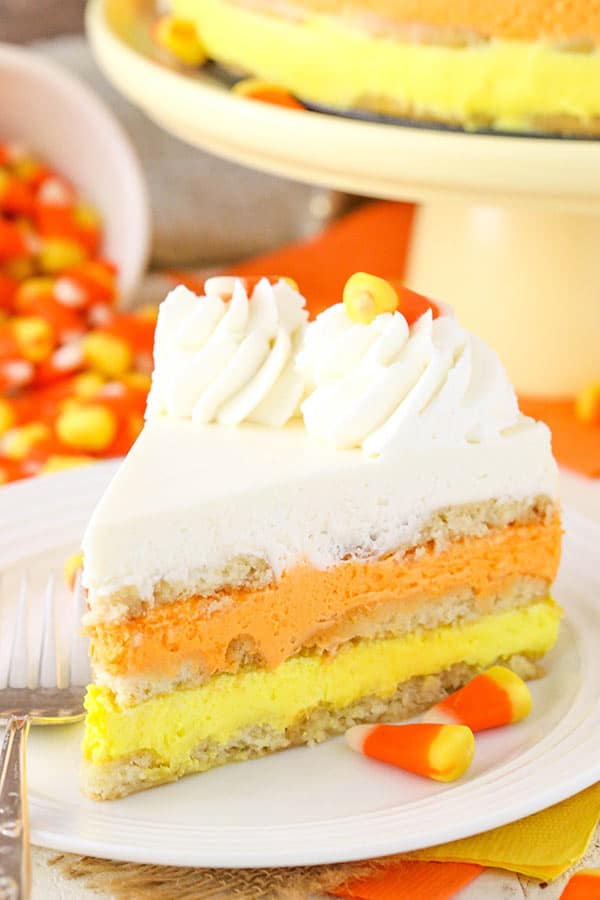 Pumpkin Cheesecake Bars You will love these adorable and easy pumpkin bars decorated for Halloween with spooky ghosts and more!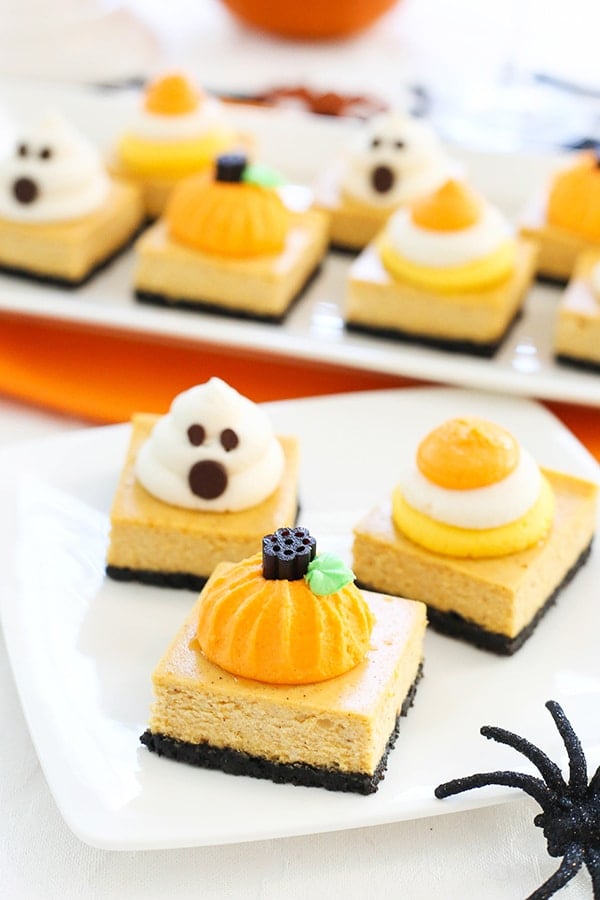 Spiderweb Chocolate Cake with Vanilla Frosting – A moist and tasty cake that's perfectly spooktackular for Halloween!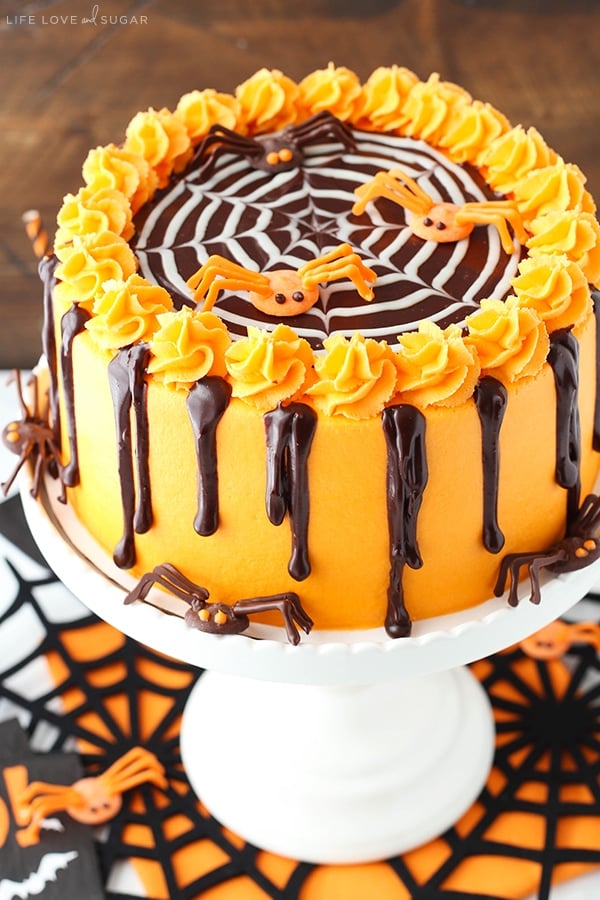 Candy Corn Chocolate Chip Cookie Cake – Easy to make, festive and who doesn't like a giant chocolate cookie?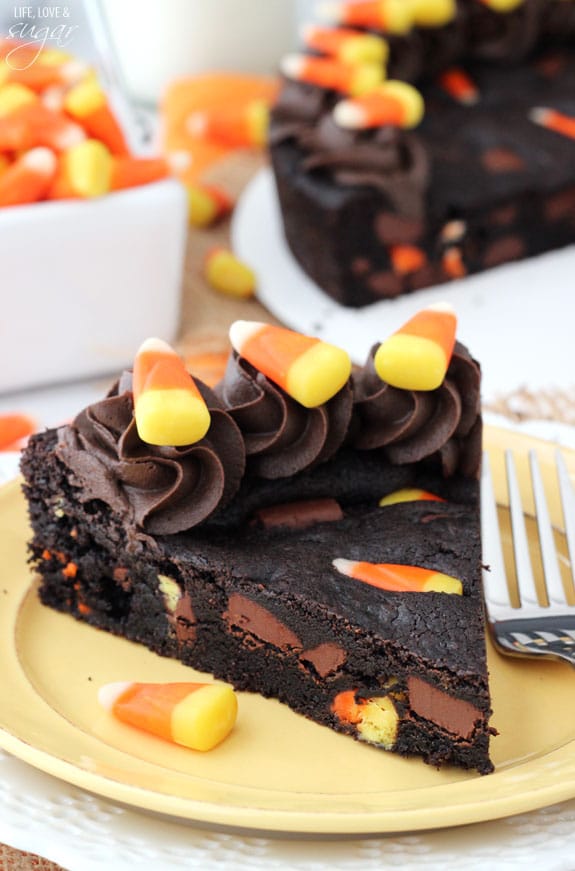 Spiderweb Chocolate Tart – No bake, full of chocolate and super cute! This tart is sure to be a hit!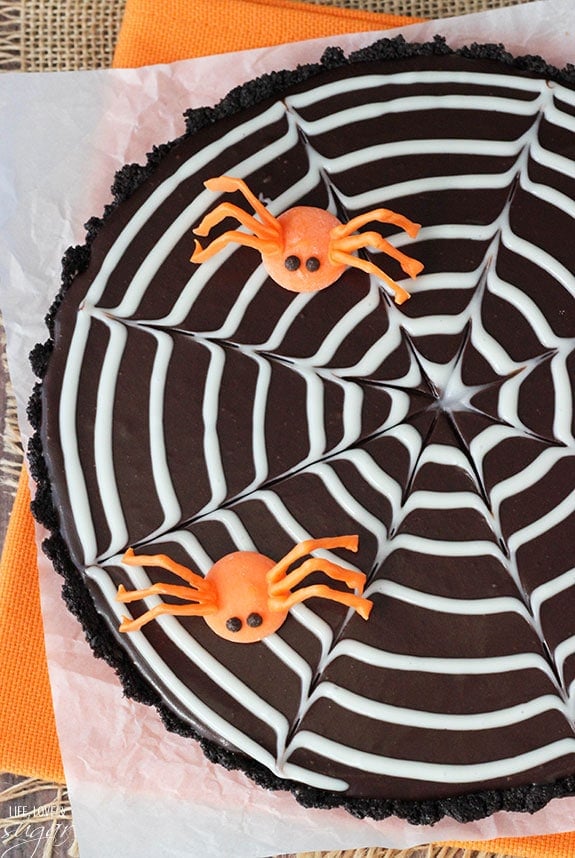 Chocolate Cheesecake Dip – Taste like fudgy brownie batter and chocolate cheesecake combined! Includes crushed Oreo "dirt" and a scattering of candy corn, along with graveyard "tombstones." So fun and easy!
Candy Corn Poke Cake – Easy to make with a box mix and so fun with layers of yellow, orange and white!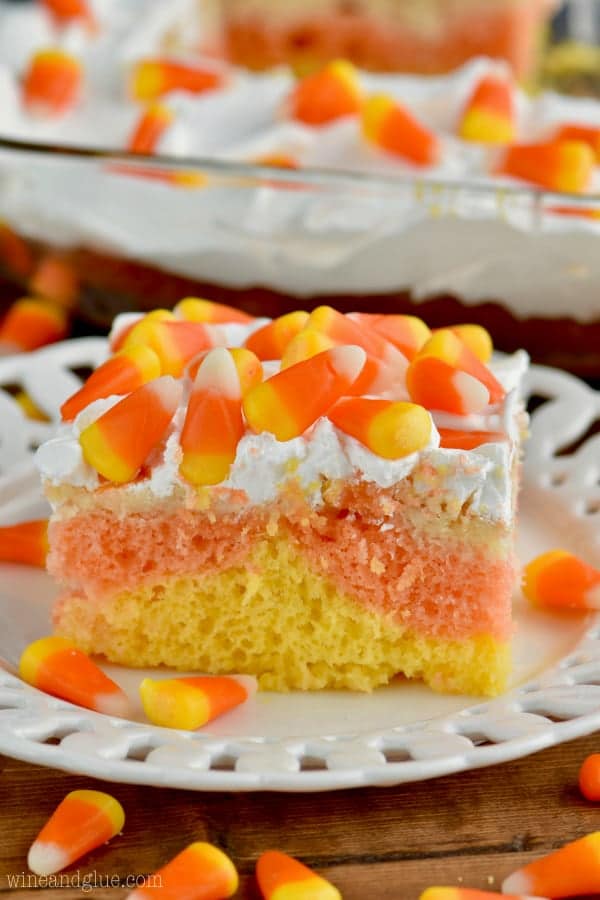 Bat Cupcakes – Cute and easy to make! Also start with a box mix!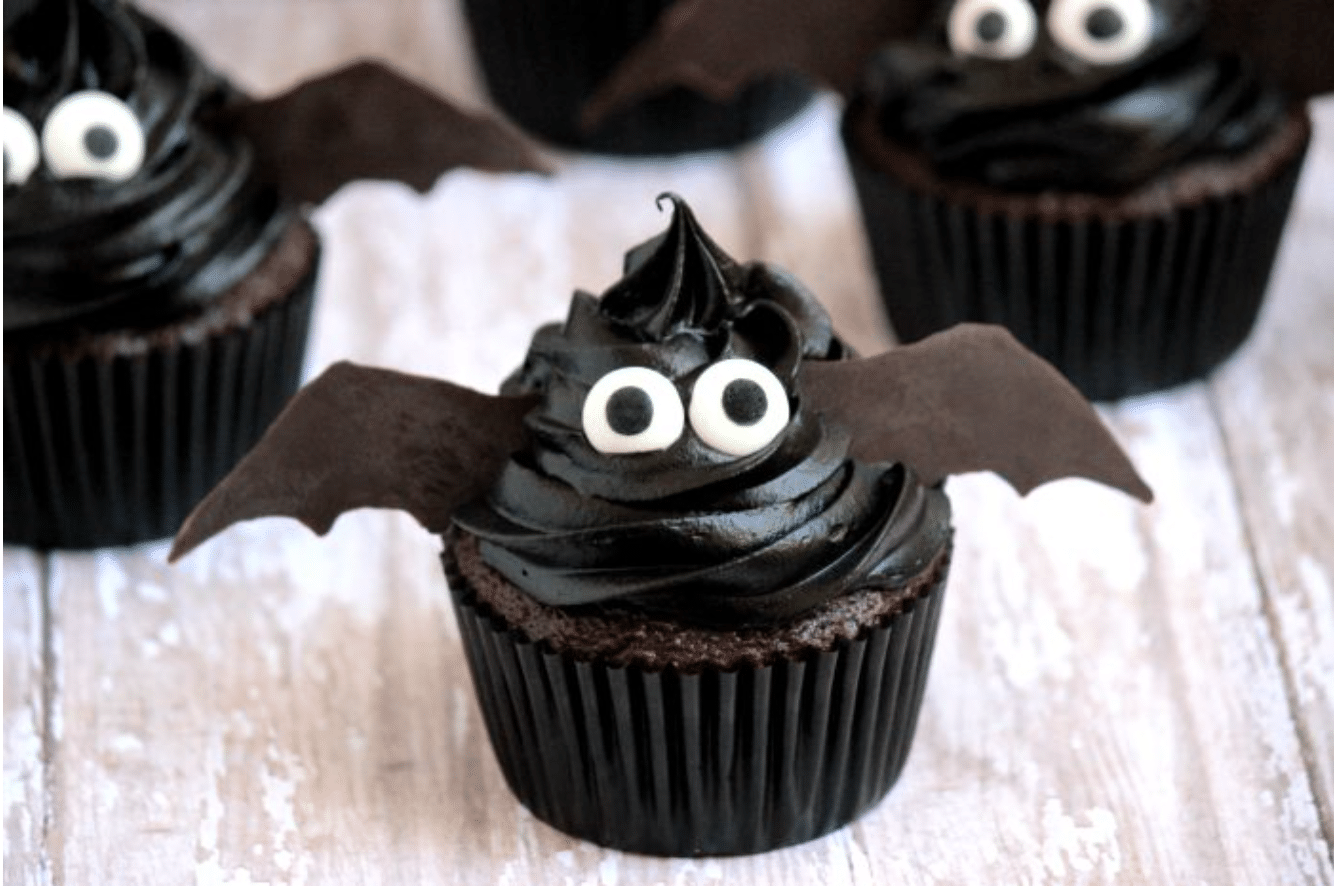 Minty Fudge Vampire Brownies – These are sure to please the kids and adults alike! Fun and easy to make!
Easy Candy Corn Fudge – Layers of creamy fudge flavored with real honey that look just like candy corn – so fun! No sweetened condensed milk needed!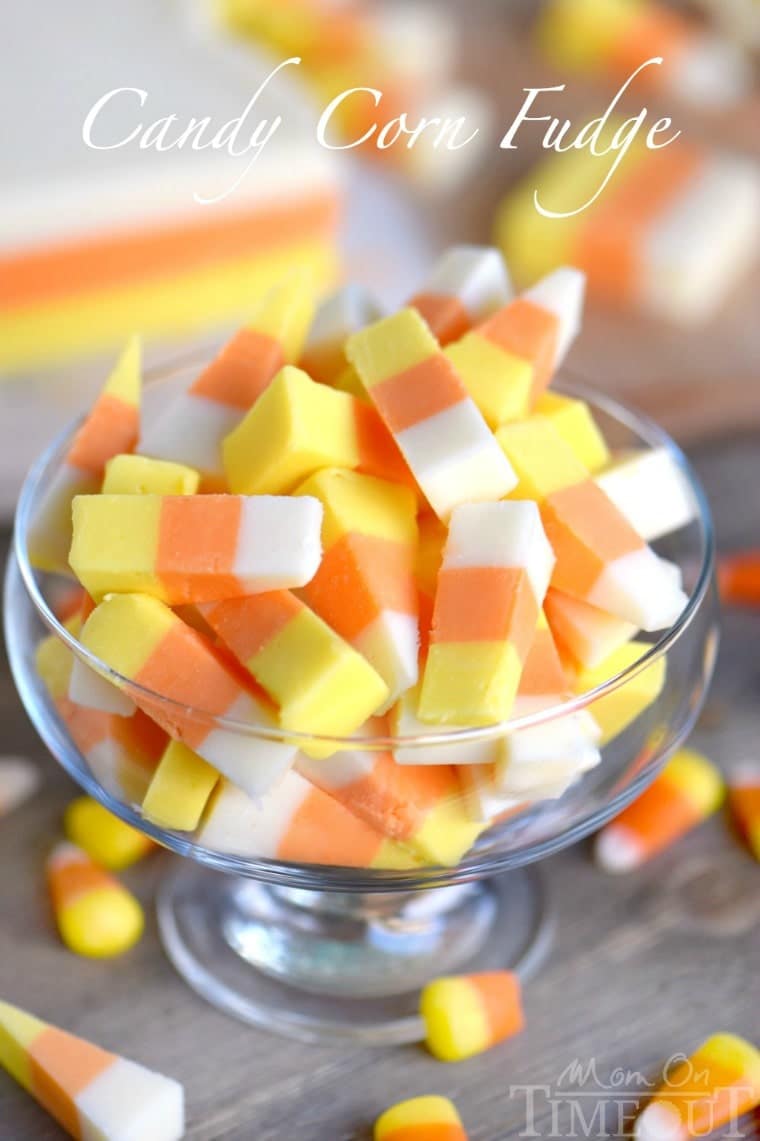 Halloween Monster Donuts – A no-bake crafty dessert that kids can make on their own!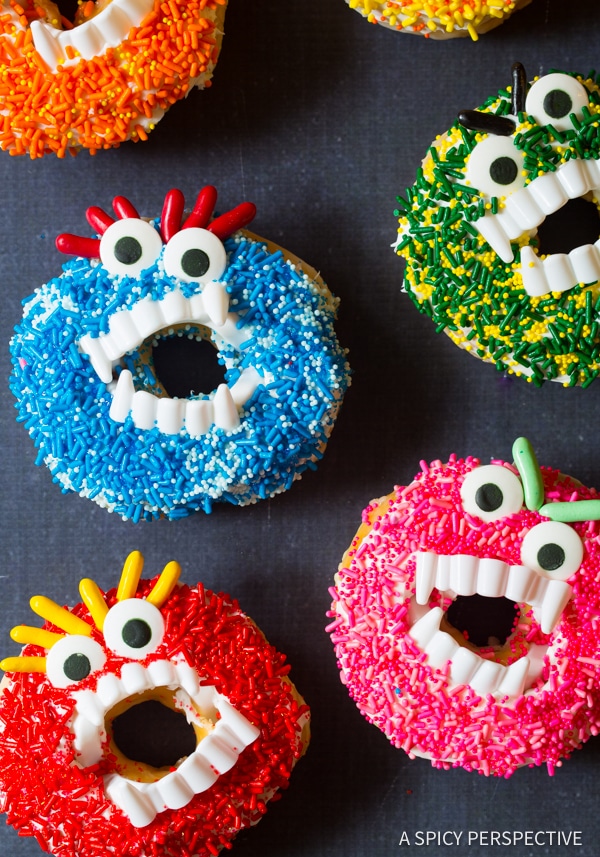 This post may contain affiliate sales links. Please read my disclosure policy.