This post may contain affiliate sales links. Please read my disclosure policy.
This Chocolate Chip Cookie Cake is covered in peanut butter M&Ms to make a super fun basketball dessert! This easy cake recipe is perfect for players and fans alike!
If you're a fan of cookie cakes, you have to try my Rocky Road Cookie Cake too!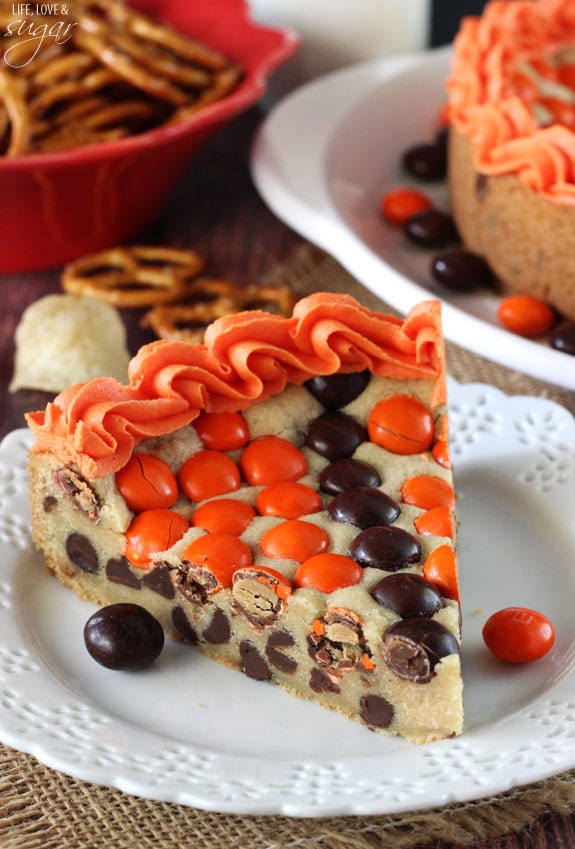 One of my least favorite things is doing dishes. There are always so many of them. Dishwashers are a wonderful thing, but then there's the sorting of the silverware as you take it out of the holder. Not my favorite. Yes, I know I'm sounding very lazy, but it's the truth. The silverware can sometimes still be wet so then there's drying involved. I mean, really.
And the hubs really doesn't like dishes or emptying the dishwasher. In fact, he purposely avoids it. I finally asked him why he hated it so much the other day and he said it was the silverware sorting. Clearly a solution was needed for both of us.
So the hubs came up with a super useful idea. Of course as soon as he told me he had a great idea that would make emptying the dishwasher better, I immediately was afraid. Surely it would be some crazy thing that actually was more work than help.
But I was wrong. Maybe you've already thought of it, but if not, it will change your life. Wait for it…sort the silverware as it goes into the dishwasher.
I know, it's a crazy breakthrough.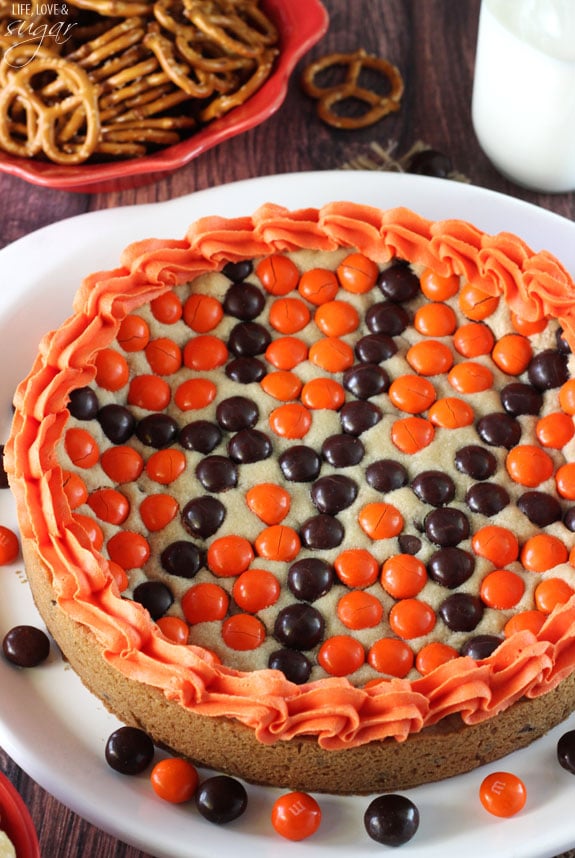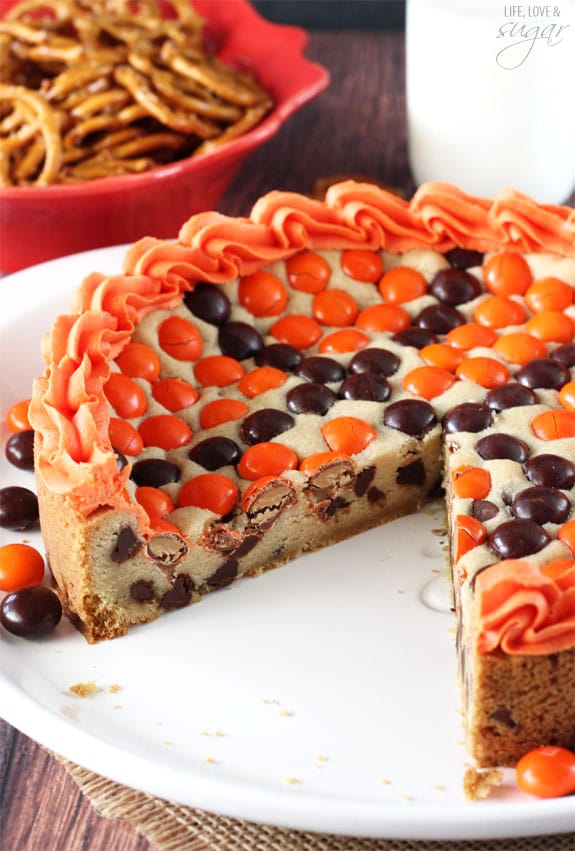 But seriously, why had we not thought of that before?! We have 5 slots in our silverware holder and 5 types of silverware – big and little forks, big and little spoons and knives. Now we put them in their appropriate slot as we fill the dishwasher and now emptying it is a breeze! It's genius, I tell you!
Seriously, if you are like us and have never thought of this before, you have to do it. It saves at least 3 minutes of sorting time and over a year that's probably several hours of your life you get back. Just sayin.
And now we like emptying the dishwasher so much, we fight over who gets to do it! Who knew?!
Ok that last part is a total lie. But I'm sure you knew that already. Who argues over emptying the dishwasher? Nobody.
We will, however, argue over the last piece of a cookie cake. We decided to be nice and split the last piece this time, but I could see a look in his eye when we got down to that piece. Surely he was concocting some new idea to solve our problem that would involve him getting the last piece to himself. 🙂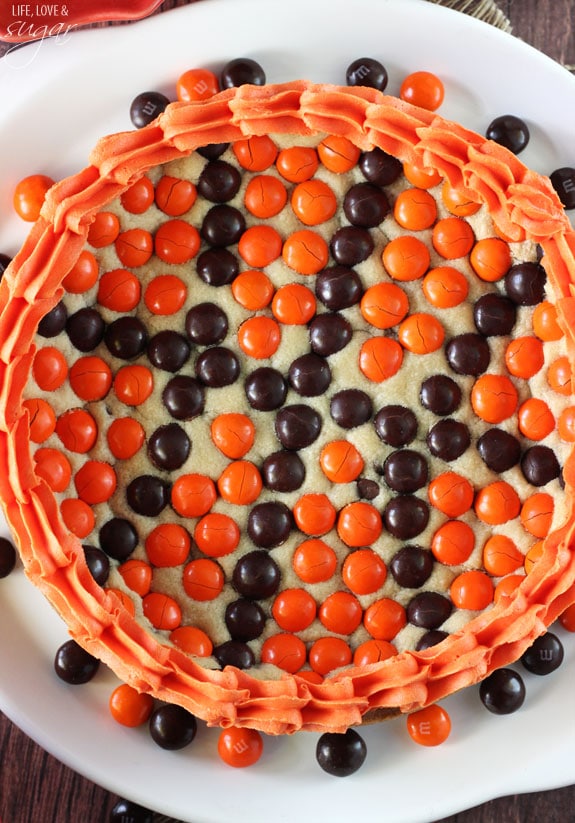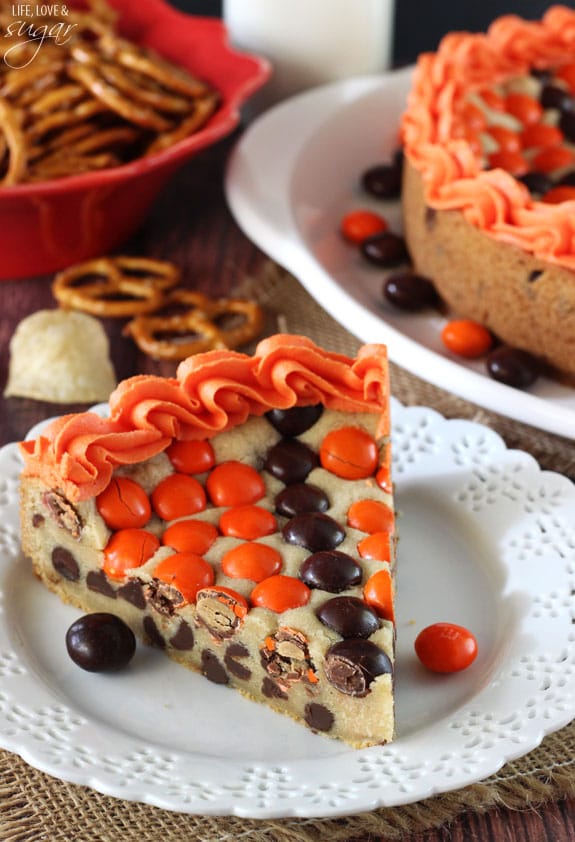 On a more serious note, this basketball cookie cake is so darn cute and easy to make.
I'm not really the biggest basketball fan. When it comes to basketball watching, I'm there for the food. And if I'm going for the food, there should definitely be a tasty dessert. This cookie is perfect.
The cookie cake itself is super easy to make. I used a springform pan so that it was easy to remove after baking. Once the dough is pressed into the pan, you'll add the M&Ms in the pattern of a basketball (prior to baking). I used peanut butter, but you could use any kind of M&Ms.
Once important thing to note – you don't want to over bake the cookie. This should be a nice, soft, chewy cookie. There can be differences in ovens, but you shouldn't need much more than 20 minutes. The edges will be a little golden. It will probably look a little underdone in the center, but it'll continue to cook and firm up as it cools. Make sure to let it completely cool in the pan. Because it's very soft in the center, if you try to move it out of the pan too soon, the center might break. I like to line the bottom of my pan with parchment paper, so I don't have to worry about it sticking.
Once it's baked, you can add some icing around the edges and your work is done! Then you can eat it all yourself share it with your friends and watch some basketball. 🙂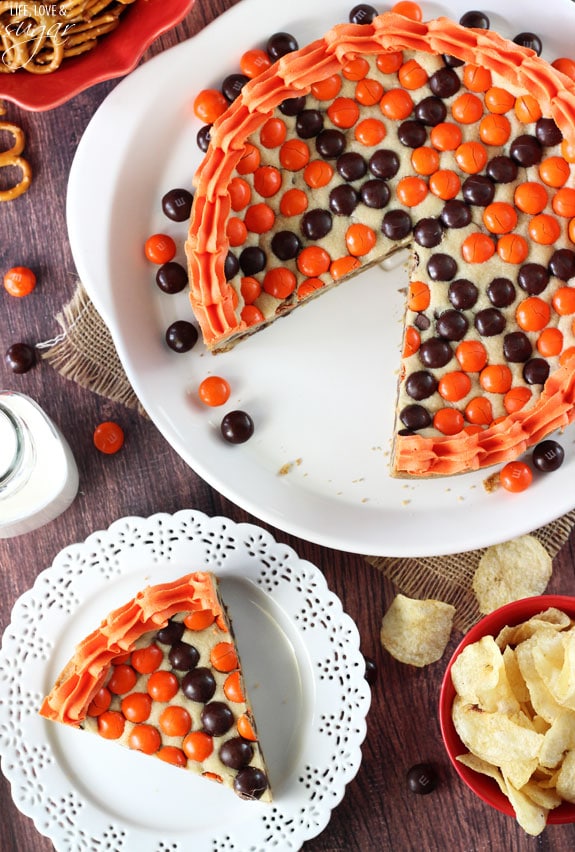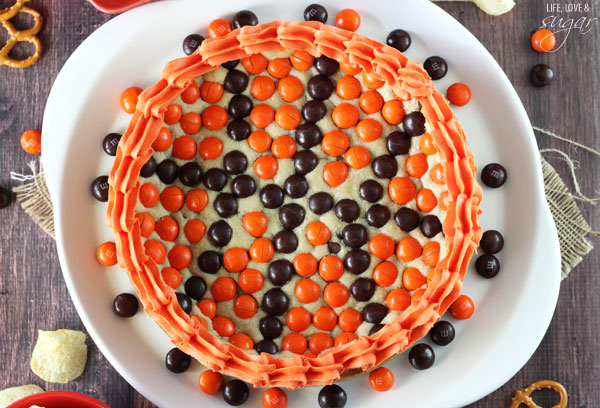 Similar Recipes You Might Like
Peanut Butter Chocolate Chip Macaroons
Reese's Peanut Butter Chocolate Chip Cookie Cake
Thick and Chewy Chocolate Chip Cookies
Rocky Road Cookie Cake
Ultimate Chocolate Chip Cookie Layer Cake
Gooey Peanut Butter Chocolate Chip Cookie Bars


Print
Recipe
Author:

Prep Time:

25 minutes

Cook Time:

18 minutes

Total Time:

43 minutes

Yield:

12-14 servings

Category:

Dessert

Method:

Oven

Cuisine:

American
---
Description
This Chocolate Chip Cookie Cake is covered in peanut butter M&Ms to make a super fun basketball dessert! This easy cake recipe is perfect for players and fans alike!
---
Ingredients
COOKIE CAKE
3/4 cup

salted butter, room temperature

3/4 cup

dark brown sugar

1/4 cup

sugar

1

egg

2 tsp

vanilla extract

2 cups

all purpose flour

2 tsp

cornstarch

1 tsp

baking soda

1 cup

semi-sweet chocolate chips

12 oz

bag peanut butter M&Ms (or similar size)
VANILLA ICING
1/4 cup

butter

1/4 cup

shortening

2 cups

powdered sugar

1/2 tsp

vanilla extract

1

–

2

tbsp water
yellow and red icing color (or orange, if you have the right shade of orange)
---
Instructions
COOKIE CAKE
1. Preheat oven to 350 degrees. Grease a 9 inch springform pan and line the bottom with parchment paper.
2. Cream butter and sugar together until light and fluffy, about 3-4 minutes.
3. Mix in egg and vanilla extract.
4. With the mixer on low speed, add flour, cornstarch, baking soda and salt.
5. Stir in chocolate chips. Dough will be thick.
6. Press the dough evenly into the cake pan.
7. Top cookie dough with M&Ms, using the orange and brown ones to make the pattern of a basketball.
8. Bake for 18-20 minutes or until the edges are slightly golden.
9. Remove from oven and allow to cool in the cake pan, then remove to cake plate.
VANILLA ICING
1. Beat the shortening and butter until smooth.
2. Slowly add 1 cup of powdered sugar. Mix until combined.
3. Mix in the vanilla extract and 1 tbsp water.
4. Add the rest of the powdered sugar and mix until smooth. Add more water to get the right consistency.
5. Add icing color until you get the right shade of orange. I used red and yellow and slowly added it in small amounts. I used a tad more red, than yellow, to get the right shade of orange.
---
Notes
I had just enough orange and brown M&Ms in my bag. If you get a smaller bag, you might want to get 2 to ensure you have enough of those colored M&Ms.
Nutrition
Serving Size:

1 Slice

Calories:

589

Sugar:

53 g

Sodium:

291.8 mg

Fat:

32 g

Carbohydrates:

71 g

Protein:

8 g

Cholesterol:

42.2 mg
Keywords: how to make cookie cake, cookie cake recipe, chocolate chip cookie cake recipe, easy cake recipe, best chocolate chip cookie recipe, easy chocolate chip cookie recipe, homemade cake recipe
Filed Under:
Enjoy!