These Maple Bacon Rice Krispie Treats are an awesome no bake dessert recipe. Filled with delicious sweet and salty flavors, these rice krispie treats couldn't be any better!
These are a great treat to eat while watching football, along with my Chocolate Chip Cookie Dough Footballs!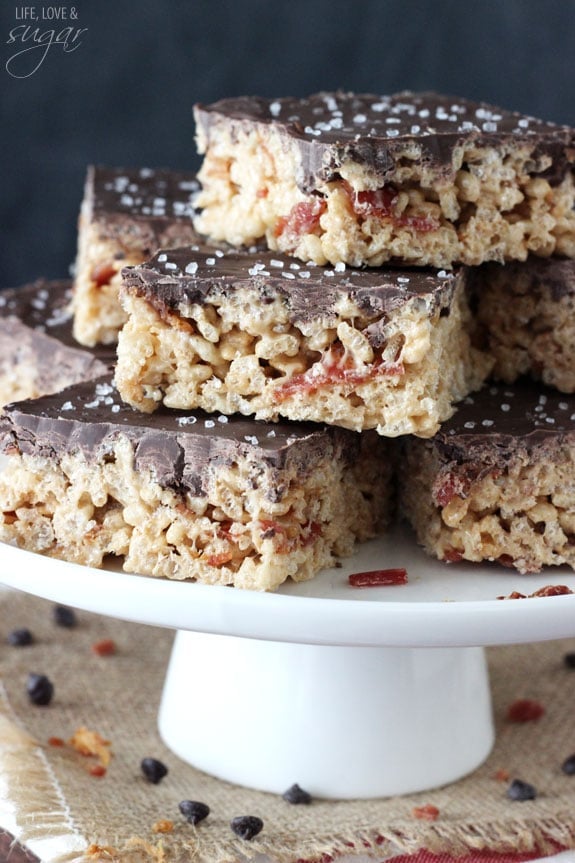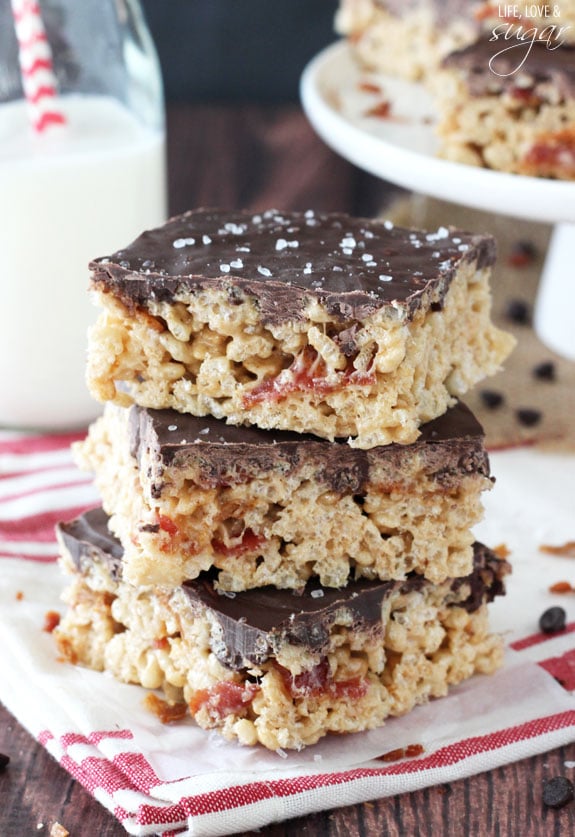 Maple Bacon Rice Krispie Treats Recipe
So having a dog is awesome and having Jessie is even better – she's seriously the most chill, cool dog you could have. She's so chill, most people tend to even forget she's around. We can put food out on the coffee table when we have people over and we know she won't eat it, even though it's literally right at face level for her.
Of course, if we left food out and then left the house for a few hours, she'd totally eat it. But everyone has their limits. And she's gotten her paws on a few things before, but overall, she is one awesome dog. And she's the perfect dog for us.
She's also the first and only dog I've ever had. So there's been some learning that came along with her.
She was 10 weeks old when we get her and the first time she lost a baby tooth, it totally freaked me out. I had no idea dogs had sharp little razor-like baby teeth that fell out like humans. Crazy!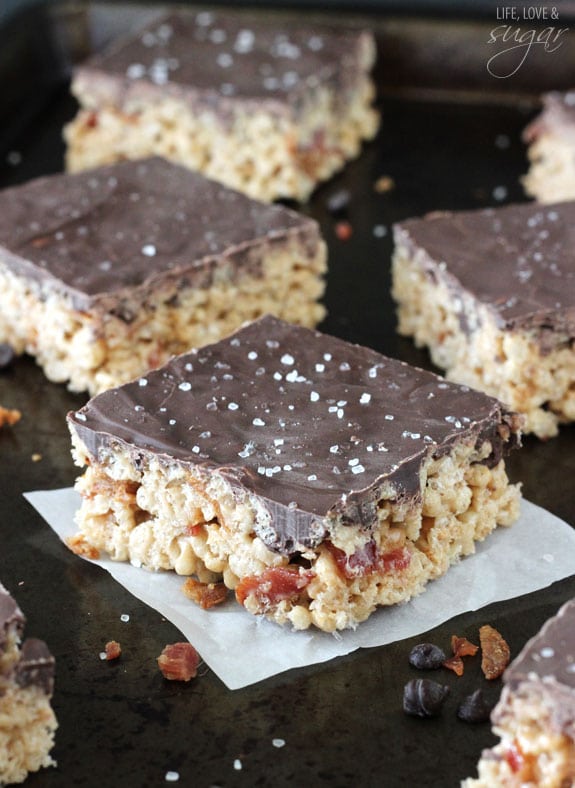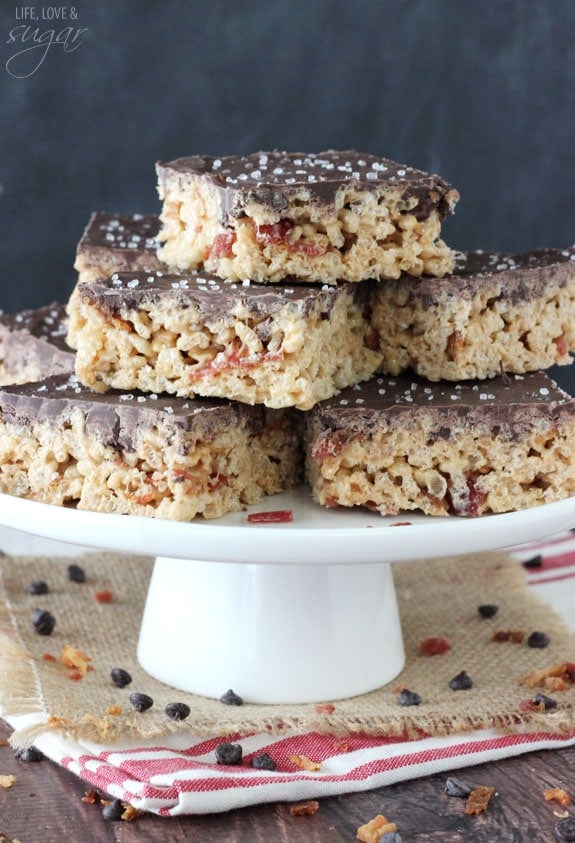 And, this is totally embarrassing to admit, but the first time I went to wash her I called the vet to see what to do about cleaning her lady parts. No, I'm not joking. And yes, they laughed at me.
It's all good. I wanted to make sure I did it right. Can you imagine the kinds of questions I'll call a doctor with when I have a kid? #doctorsworstnightmare
It was also a solid 6 months before I stopped buying her at least one new toy a week. It's like she was basically my first child and I went overboard. 🙂
She also likes to snuggle. I have a picture of her when she was tiny snuggling up against my legs. She was so small. She still snuggles the same way and it always amazes me to think about how big she is now – 88 lbs (compared to 14 lbs)!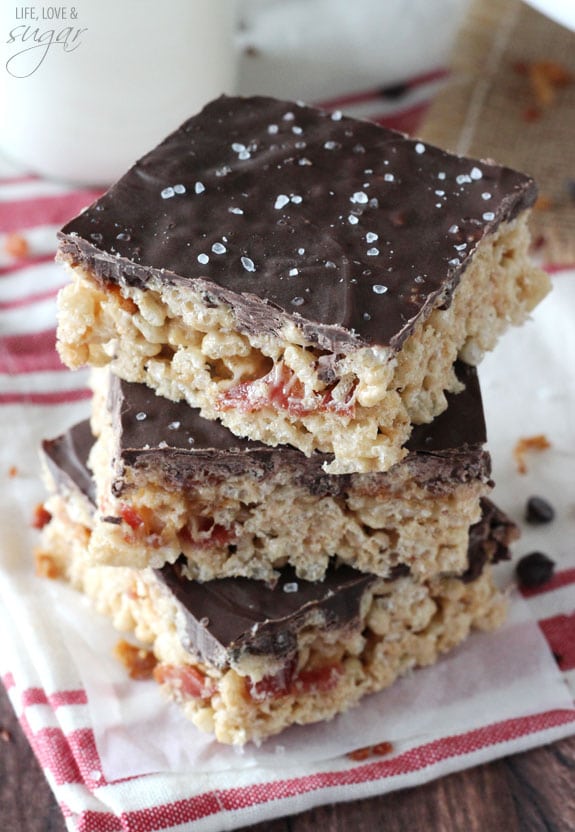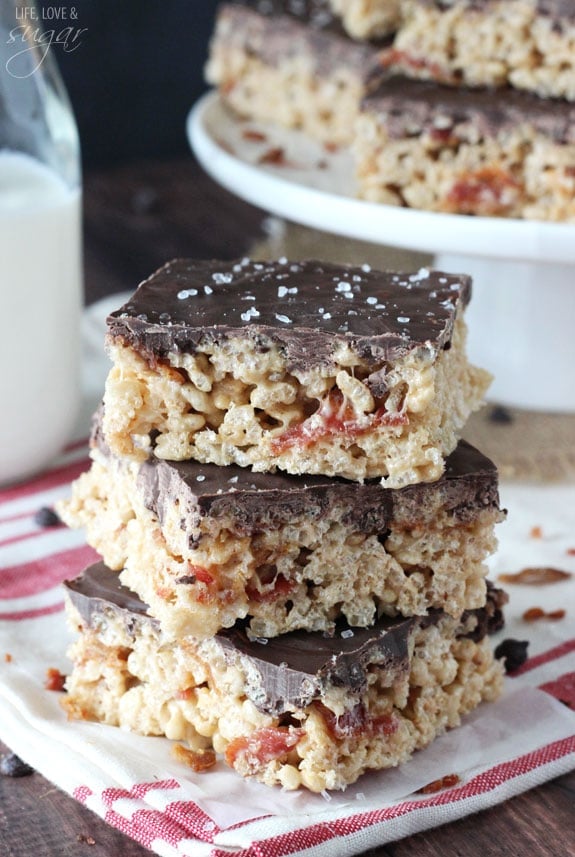 So I totally thought it was super cute the other day when she came in from the backyard and started rubbing her face against my pant leg. Kind of like a cat rubbing against you. So sweet, right?
Then I bent over to pet her and kiss her face and smelled it. Some kind of animal poop all over her face. And she was rubbing it on my leg.
Not so sweet anymore.
The same thing happened a couple times over the summer, but hadn't happened since. We assume there's some animal with a home on the hill behind our house that she'll mess with and get the poop all over her. Gross and smelly.
So yea, she had a face and neck bath after that. We usually just shower her when it happens, but it was too late at night for that. She's such a goofball sometimes. I mean, if you got poop on your face every time you did something, don't you think you'd stop? Not her. Persistent little thing.
She also loves to sit and watch while I bake. I'd like to think it's because she loves my company so much, but I know better. She's waiting for something to drop. And she knows I love her, so she knows it'll happen. She couldn't wait for a bite of bacon while I was making these rice krispie treats. 🙂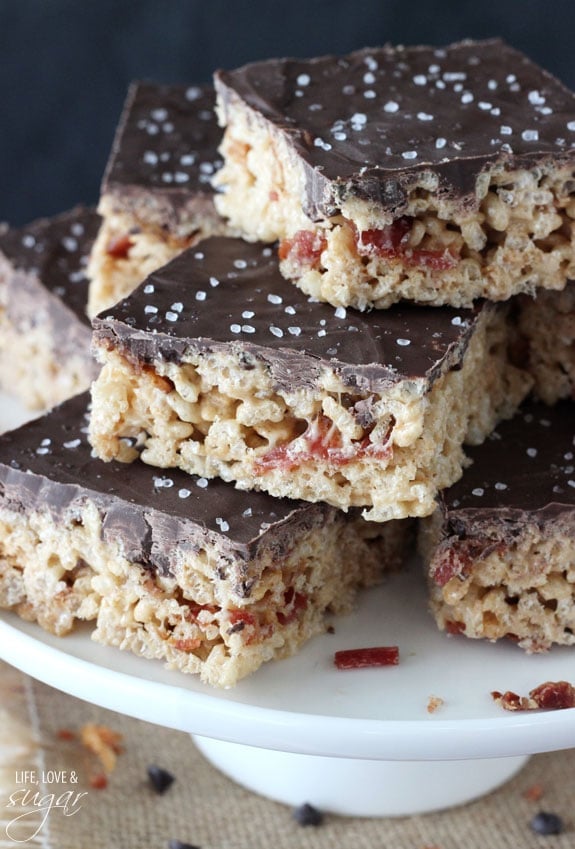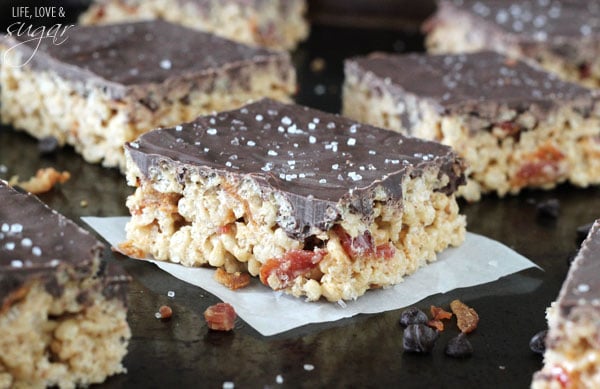 Today seemed an appropriate day to post these, since it's the hubs' birthday and he LOVED these.
I totally thought of him when the idea popped in my head. He is a huge rice krispie lover and he loves bacon. How could he not love these?
And yet when he saw them and asked me what was in them, he gave me this look like, "Are you crazy? Gross!" Then he tried them and felt differently.
Doesn't he know by know that I'm brilliant? In all things? Duh. He devoured almost half the pan.
Fortunately he left a few for me to share with small group and they loved them too. These babies were a big hit with everyone.
And you've got to love how easy they are to make. It's your basic rice krispie treat with some maple syrup and maple extract, along with bacon. #winning
Tips for Making These Rice Krispie Treats
You could make it even easier by using pre-made bacon. However, I did mine in the oven. Have you ever seen that method before? It's completely brilliant. I put the bacon on a rack which sits on a cookie sheet in the oven. It makes the BEST crispy bacon. Seriously. So good. And none of the work standing over the stove.
Anywho, chop that bacon up and it's delicious in these treats. I sprinkled a little sea salt on top too. Sweet and salty. It's the way to go.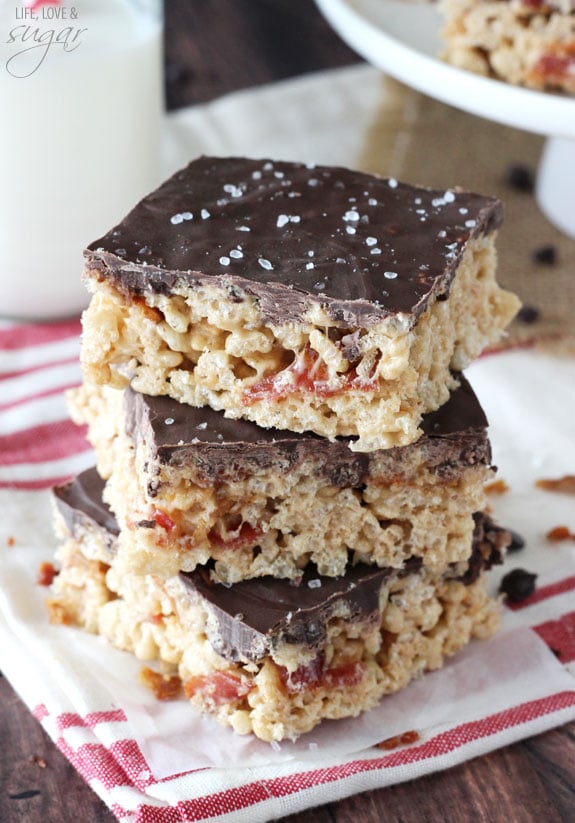 Similar Delicious Recipes
Valentines Day Rice Krispie Treat Cupcakes
Caramel Rolo Rice Krispie Treats
No Bake Baileys Irish Cream Cookie Balls
Funfetti Cake Batter Rice Krispie Treats
Rice Krispie Treat Milkshake
Print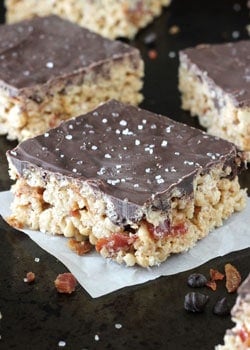 Recipe
Maple Bacon Rice Krispie Treats
Author:

Prep Time:

15 minutes

Cook Time:

0 minutes

Total Time:

15 minutes

Yield:

About 20 bars

Category:

Dessert

Method:

Stove

Cuisine:

American
---
Description
These Maple Bacon Rice Krispie Treats are an awesome no bake dessert recipe. Filled with delicious sweet and salty flavors, these rice krispie treats couldn't be any better!
---
Ingredients
1/2

pound bacon, cooked and chopped

3 tbsp

butter

10 oz

package marshmallows, any size

1 1/2 tbsp

maple syrup

1 tbsp

maple extract

6 cups

rice krispie cereal

16 oz

chocolate candiquick
sea salt, optional
---
Instructions
1. Prepare a 9×13 baking pan with baking spray.
2. Melt butter in a large pot over low heat.
3. Add marshmallows and stir constantly until they are fully melted.
4. Stir in maple syrup, maple extract and chopped bacon. Remove pan from heat.
5. Stir in rice krispies cereal until it is completely coated in marshmallow mixture.
6. Press rice krispies evenly into baking pan. Don't press too hard, or your treats will be hard.
7. Melt chocolate candiquick in the microwave.
8. Pour chocolate over rice krispies and spread into an even layer.
9. Sprinkle a little sea salt over the chocolate.
10. Allow rice krispies to cool completely, then cut into bars.
---
Nutrition
Serving Size:

1 Bar

Calories:

290

Sugar:

27.7 g

Sodium:

158.5 mg

Fat:

13 g

Carbohydrates:

39.7 g

Protein:

2.2 g

Cholesterol:

12 mg
Keywords: rice krispie treat recipe, best rice krispie treat recipe, best rice krispie treats, how to make rice krispie treats, homemade rice krispie treats, no bake dessert, easy no bake dessert, bacon recipe
Enjoy!
This post may contain affiliate sales links. Please read my disclosure policy.