This post may contain affiliate sales links. Please read my disclosure policy.
From celebrating my 6 year wedding anniversary to my favorite Taco Bell beverage, Let's Chill while I catch you up on my life lately!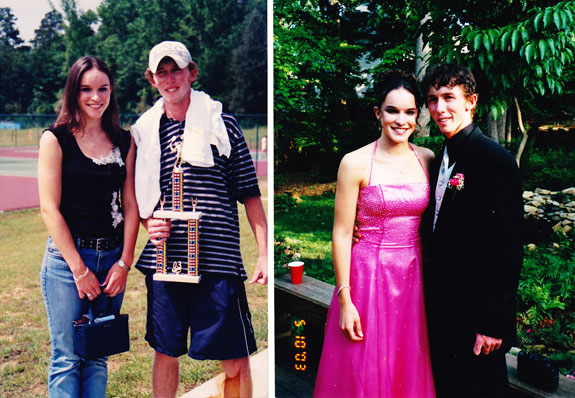 Let's Chill #5
Happy Memorial Day everyone! I hope you have something fun and relaxing planned.
I also hope you'll take a minute to pause and remember those that have given their lives in service of our country. That's what this day is really about, after all. The bravery of all those people is the reason we have the freedoms we do today. Their sacrifice, and that of their families, is not forgotten.
Since it's a holiday, and I usually like to relax, let's talk about all the recent exciting happenings.
1. We got a fence installed back in January so that Jessie (our black lab) wouldn't continue to get out of the electric fence. We are finally painting it!
I say we, but should probably say the hubs. I have done a little bit to help, but the vast majority has been him. I'm in love with the color and can't wait to see it finished!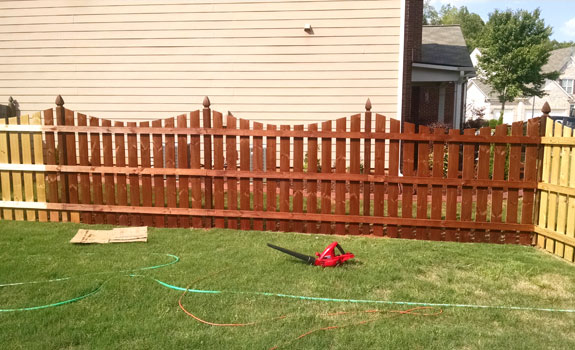 2. This Starburst Freeze from Taco Bell! OMG! If you haven't had one, you have to get one immediately!
One afternoon, the hubs decided he needed Taco Bell. It's not something we get a lot, so we went. He ordered this freeze and I was all, that's not going to actually taste like a pink Starburst. Those things never do.
I was SO wrong! It tastes like a pink starburst! And it's amazing.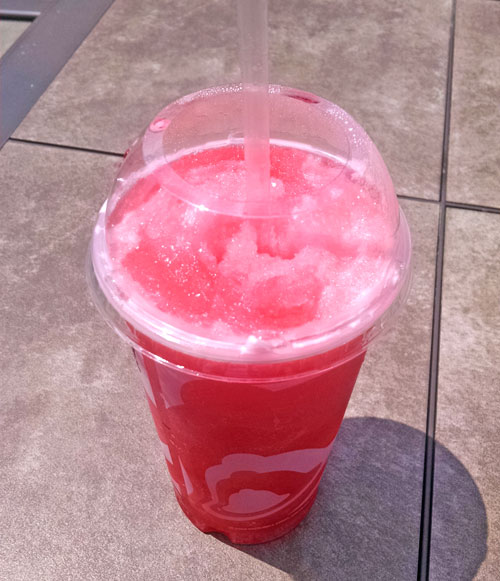 3. A couple weeks ago I went to Taste of Alpharetta. Alpharetta is a nearby town here in the 'burbs of ATL. One a year, they basically have a street festival with all kinds of restaurants. They set up tents, you buy tickets and go around to the tents and get a taste of their food. They'll usually have 2 or 3 menu items to choose from.
Naturally I gravitated towards the desserts. These donuts were awesome and my favorite thing I had. A very cake donut, but so darn good. I'm normal not as into cake donuts, but they had them down. Yum!
There was also some mini cupcakes from a local bakery. I didn't get any after all the donuts, but some friends did. 🙂
4. This past Saturday was our 6 year wedding anniversary. Hard to believe it's been that long, but it's even harder to believe we've been together now for 13 years. Crazy how time flies!
Here's a few pictures of us from high school. Please excuse the quality – they were taken on one of those old school cameras with film and had to be scanned in. 😉 The one on the left is from when I went and watched the hubs play in a tennis tournament for the first time. The one on the right is our senior prom.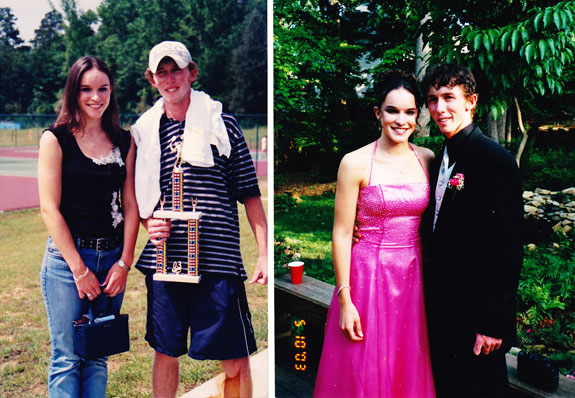 And then 6 years later, we got married!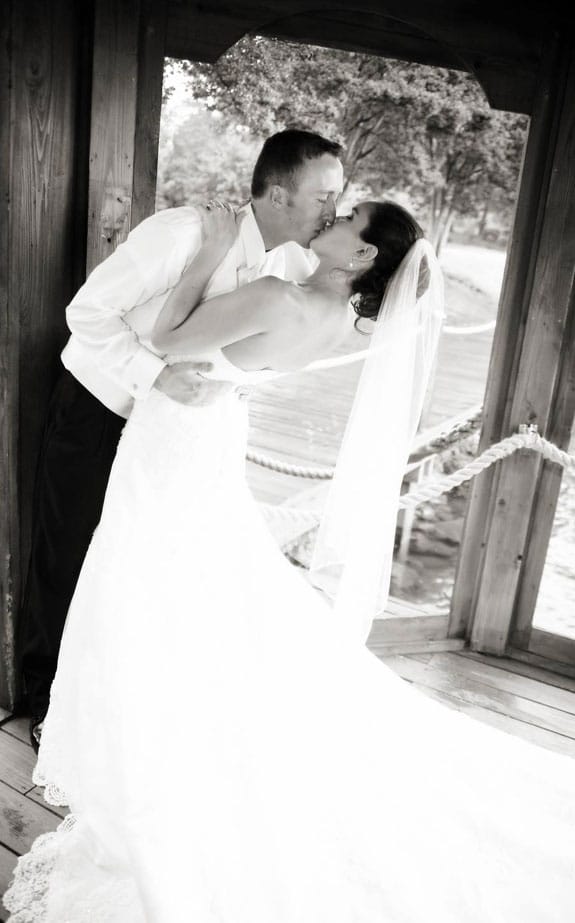 It was such an awesome day. I would do it all again in heartbeat. Here's a little video clip from our wedding videographer too. He's the best and I highly recommend him. He travels too. 🙂
5. It's probably too late now because if you're having a party, it's already happening. But, if you are planning to have a party for July 4th, I've got some great party ideas for you.

6. I gave my email subscriptions an upgrade. If you are already getting them, I hope you like the new look and two different options. I feel kind of snazzy about it. 🙂
If you aren't signed up and want to be, there are two options. You can get emails each time there's a new blog post, or once at the end of the week with all the new content. Sign up here for either one – or both!
7. I'm loving these Mango Kiwi Lemonade Popsicles.
I'm obsessed with this Midnight Cookies and Cream Cake.
Check out my Chocolate Poke Cake. Chocolate overload never tasted so good.
This Lavender Lemonade looks so refreshing and perfect for summer.
Donut Tiramisu. Pure genius.
Parmesan Polenta Lemon Thyme Wild Mushrooms. Get in my belly.
The next time I put effort into breakfast, this Breakfast Grilled Cheese Sandwich is happening.
These Mini Vanilla Layer Cakes with Strawberry Swiss Meringue Buttercream are beautiful.
Must make this Easy Tiramisu Mousse.
That's a wrap!