I'm finally ready to present the Blog Makeover I gave Life, Love and Sugar! Check out my cute new logo and the other things I've changed up on the site!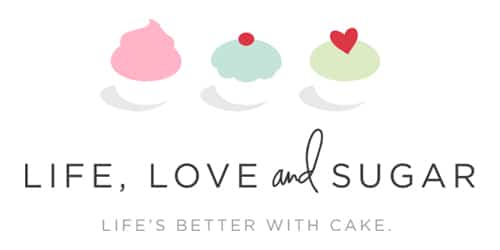 Food Blog Makeover
I'm am SO excited to finally reveal my big news today – Life, Love and Sugar has a brand new look! Previous looks have been done by myself, but there were always things I couldn't quite do myself and bugged me constantly. So I finally made the decision to have the lovely Lindsay from Purr Design do a full redesign! Yay!
One quick note before we dive in – you may need to clear your cache when looking at this site for the first time after the changes. I had that problem a few times as we were making changes. If you notice things not displaying correctly, that's likely the cause.
Let's talk about the awesome new features, shall we?
First thing you notice is the change in colors and logo. Not functional at all, but lovely just the same. 🙂 I love it!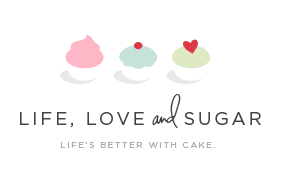 My favorite functional change to the site is the way you can now explore the recipe index. Lightyears better than before! You can hover over "browse recipes" to go to a specific category, or you can select "recipe index" and that's where it really gets fun!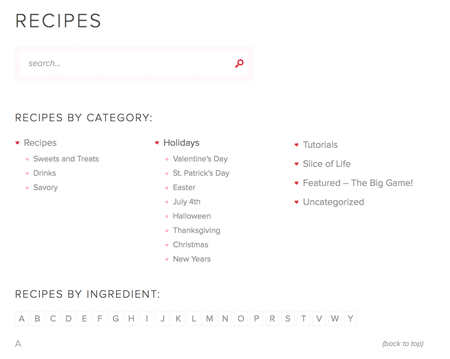 Would you look at all the awesome ways you can sort through all the content on here?! There are literally hundreds of recipes you can explore, so this makes it so much easier! Hooray!!
There are still a few kinks getting worked out with the menu, so please be patient. This redesign allowed me to see how bad my tagging of recipes has been. If there seems to be a weird "ingredient" in the recipe index, just know I'm on it. 😉
Next is the great new look for the actual recipes within each post. Pretty! And there's some great new features that I'll soon be using. Old recipes have to still be updated to the new format, so again bear with me and I finalize all the changes.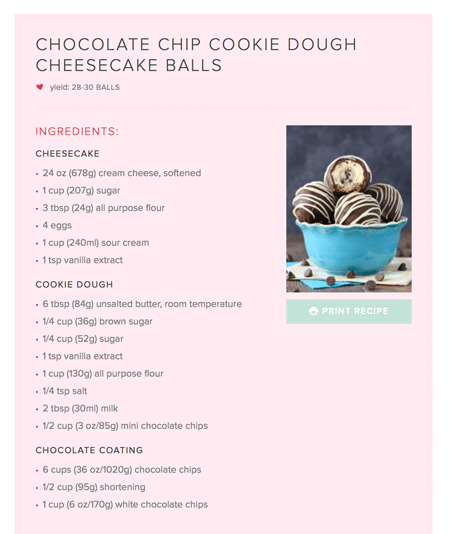 There's also an updated search bar! It's much more effective. I dig it.
Subscriptions and ways to follow along, oh my! They existed on the previous look for sure, but these are much clearer to find and use. Yay!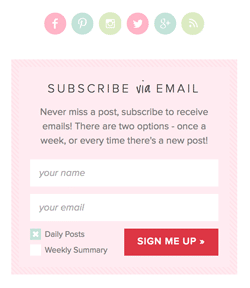 So there you have it! Those are the main new features. You may notice a few other things here and there, but that's the favorites. I hope you love it as much as I do!
This post may contain affiliate sales links. Please read my disclosure policy.