Curious to see what a day in the life of a blogger is like? Well I can't say that my day is quite the same as a full-time blogger, but it's my day no less.
Today I'm joining a handful of great bloggers to show a behind the scenes look at a glimpse into the day of a life of a blogger. I think it's so interesting to see what others do. I know for me it's a bit different because I work full-time, but the fun and interesting part is how I fit the rest in. 🙂
And since no two people are the same, it'll be fun to check out how everyone else does it, too. I have links to the other posts below. As for spending a day with me – here's what my Monday (yesterday), looked like:
7:00ish – Rise and shine! Time to get the day going and get ready for work!
7:50 – Let Jessie out and feed her. Then sit down to do a couple things. Is that not the cutest face?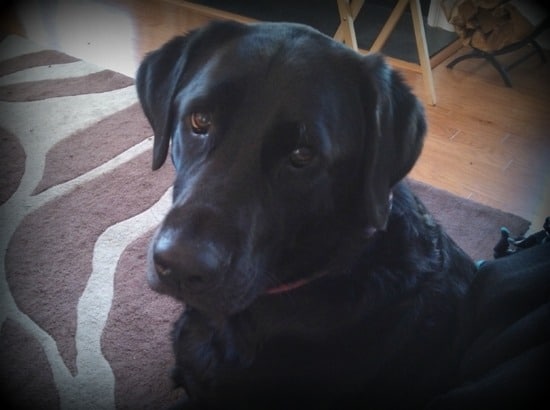 8:00 – Morning blog time. Check emails, blog comments, social media and do other bloggy stuff. Sometimes I take pictures in the morning light but not today!
9:15ish – At work. This is my favorite spot. Nice and comfy. I will spend the next few hours here…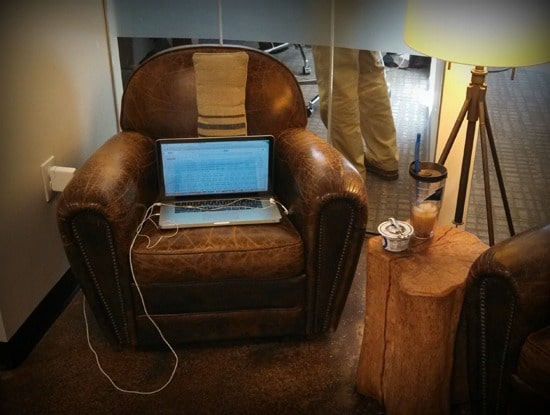 12:00ish – …until lunch. I've been lazy recently and haven't been bringing my own, so yesterday was Which Which. The best of the sub places. How awesome does that sandwich look?! It tasted just as good as it looks.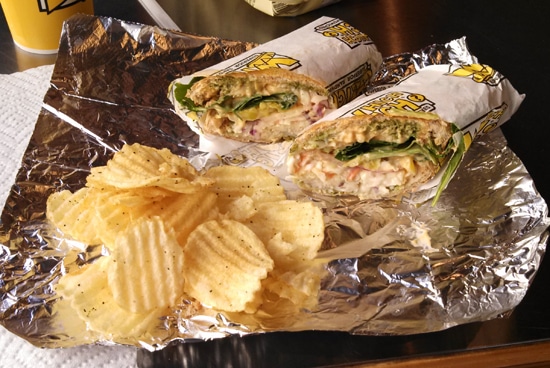 1:00ish – Back to work.
A co-worker showed me this video yesterday. Have you seen it? It's awesome and so catchy! I'd listen to it and jam out in my car, no joke. Plus, it's just brilliant. Even the text at the bottom of the video is fun to watch. My favorite part is the no smoking kid. #dontyoudoit
An no, this post isn't sponsored by Virgin America, I just think the video rocks. I also think it's cool to see how they made it.
5:00ish – Leave work. Car dance a little while in traffic, unfortunately not to the Virgin America song.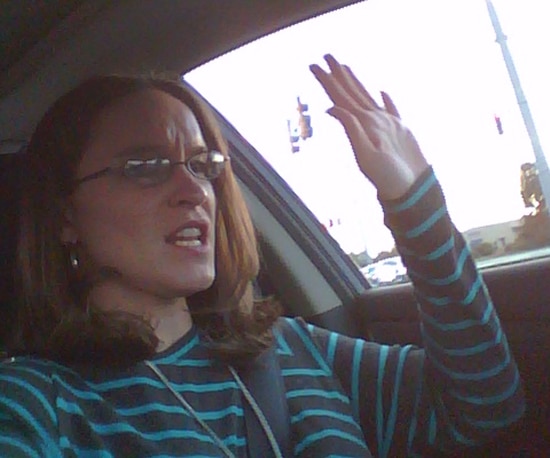 There was an accident. #bummer #thatsucks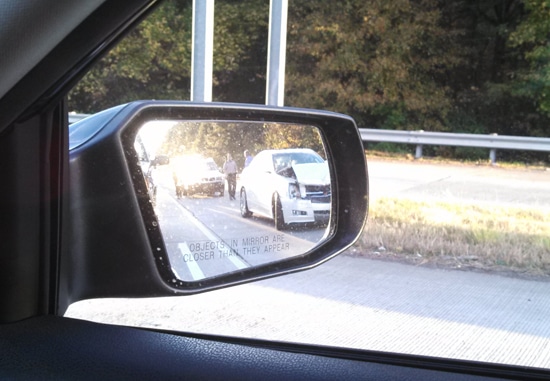 Realize I have a lot to do and decide to skip the gym. Re-route to hit the store on the way home. Mentally kick myself – you better work out tomorrow! 🙂
5:45ish – Grocery store. Just need a few things tonight, no biggie.
Crap! I got snared by the holiday candy! End up buying Gingerbread Twix and Gingerbread M&Ms.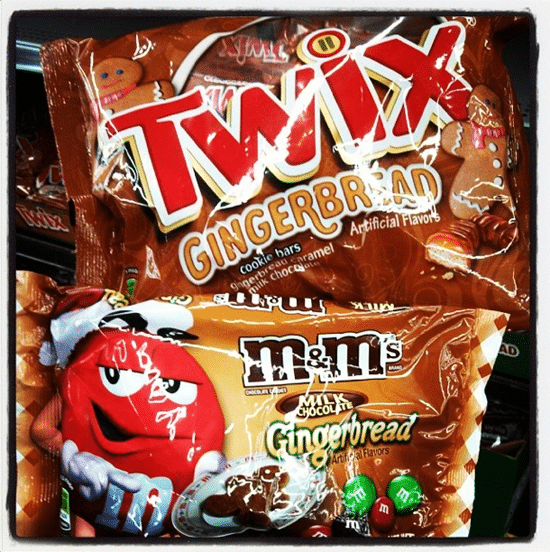 6:00 – Leave store, headed home.
6:15 – My evening walk with Jessie (the hubs has mornings). I love her cute little trot.
I can't believe how dark it is and it's only 6:20! It makes it feel so late, which stresses me out because I have lot I want to do yet tonight.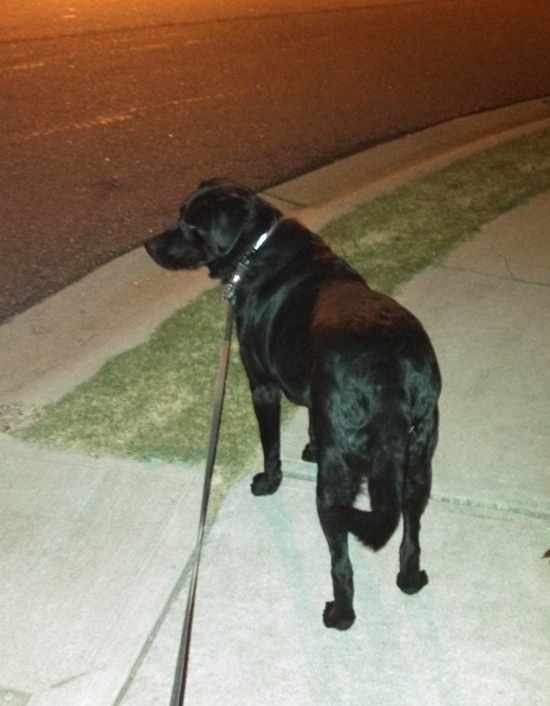 6:50 – How is this table so full of stuff? I'll pretend it's because we were out of town over the weekend…and deal with it later.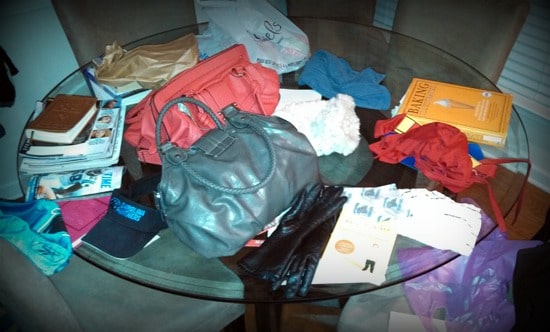 Let's see what piled up in the mail while we were gone over the weekend. Jessie got mail and the Royals had a big day! Woop Woop! 🙂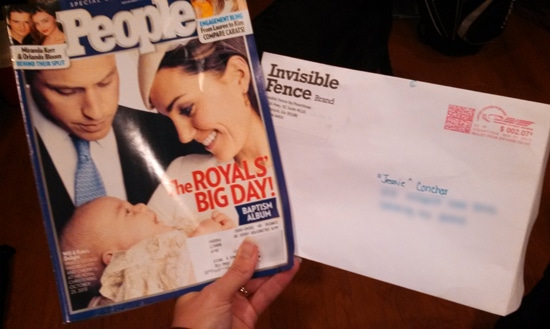 No bills – gotta love that!
7:00 – The baking finally begins!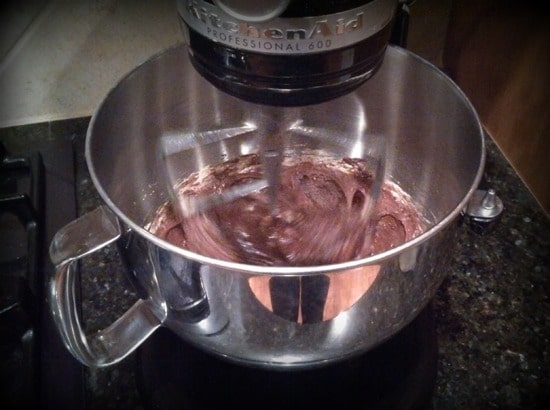 9:00 – The hubs gets home. I've accomplished more than I had expected, so I try to wrap it up and get dinner together. Yes, we eat dinner late. I try to wait for him to get home so we can eat together.
9:30 – We eat dinner and watch The Walking Dead, which we recorded Sunday night because we were driving back from Charlotte (did you see the Panthers beat the Falcons?!). Honestly, this season of The Walking Dead has been pretty disappointing so far. Literally in the middle of the episode, the hubs asked if anything was ever going to happen. 🙁
10:15 – The hubs goes to finish a few work emails. I finish a couple baking things and clean up.
10:45 – Fold some laundry.
11:00 – Finish up my blog post.
!2:00 – Bed time. My favorite time of the day. Off to dreamland…
And that's it! I don't know how that seems to you, but to me it's jam packed! Never a spare second! It can be exhausting, but I love it and try to build in days that are less crazy and more relaxing. The hubs makes sure of it. He likes to make sure he gets his time with me too. 🙂
So there you have it! A day in the life. What's your day like?
Want to see what other bloggers do each day? Take a look behind the scenes and see what a day in the life is like with these bloggers…
Cupcake And Bacon
Thanks for joining us! I'll be back later this week with a recipe.
This post may contain affiliate sales links. Please read my disclosure policy.