It's been a little while since my last real update. There are little tidbits here and there in my recipe posts, but today I've actually got some big news to share!
When I announced the twins, I mentioned that they were Mono-Mono twins and as such, at high risk for cord entanglement and twin to twin transfusion syndrome. I also mentioned that I would be hospitalized at 24 weeks, in Mid-November, until the babies were born, which would have probably been mid-late January since my doctor wouldn't let me go past 34 weeks.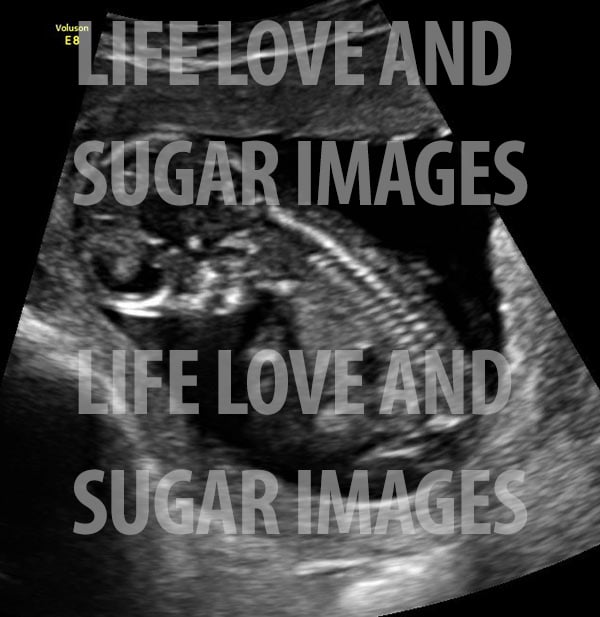 Baby B at 12 weeks
Well, at an ultrasound several weeks ago (sorry for the delayed update!), the perinatologist I've been seeing actually found a membrane between the babies! SUCH good news! There were definitely tears! So now they are officially Mono-Di twins instead of Mono-Mono!
This doesn't totally mean we are totally out of the woods, but it's very good news! They are still higher risk than your average twins. But with the dividing membrane, they are no longer at risk for cord entanglement – yay! That was the highest risk and the reason for my hospitalization. Now, I will no longer need to be hospitalized at 24 weeks. However, because they share a placenta, they are still at risk for twin to twin transfusion. I still have ultrasounds every two weeks to monitor growth and such and IF something were to develop, all bets would be off. If it was bad I really don't know what would happen, but hospitalization would be possible. However, for now everything looks good! AND they are now allowed to go further along. My doctor says 36 weeks, but I'm hoping to push it longer if we get there and it's safe.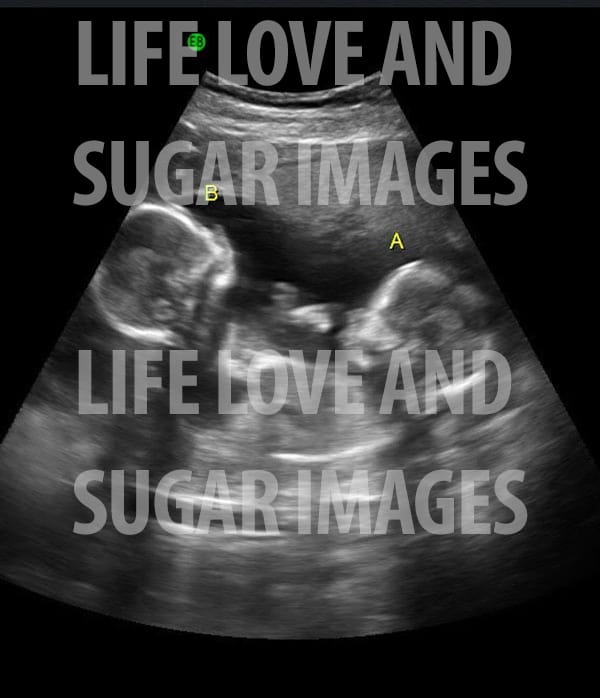 The twins at 16 weeks
So I'm 19 weeks now, soon to be 20 weeks on Sunday. Hard to believe we've gotten this far already! The next ultrasound will be Thursday. Everyone has told me the 20 week ultrasound is the best, but I asked about that at 18 weeks and she said all of my ultrasounds are like the 20 week one for most people because they are tracking growth so closely. I feel so spoiled now! I really do get to see every little bit of these babies every two weeks, which is so awesome and such a comfort.
I've started feeling them move a little bit here and there, so I'm really looking forward to feeling them more and more over the next couple of weeks. My belly is growing like crazy, it seems!
Up until a few weeks ago, I was having the worst heartburn throughout the day and constant stomach issues. My doctor recommended Prilosec and it's been a lifesaver!! I feel like a new woman!
So that's it for now! Yay for not being hospitalized in about a month! And yay for the babies looking good so far! God is good!
UPDATE: Due to reports that people that been using my ultrasound images and passing them off as their own, I've added watermarks to them.
This post may contain affiliate sales links. Please read my disclosure policy.