If you love cinnamon sugar on almonds as much as I do, you're going to fall in love with these cinnamon sugar almond cupcakes! Mouth-wateringly sweet cupcakes topped with nutty almonds. Yum!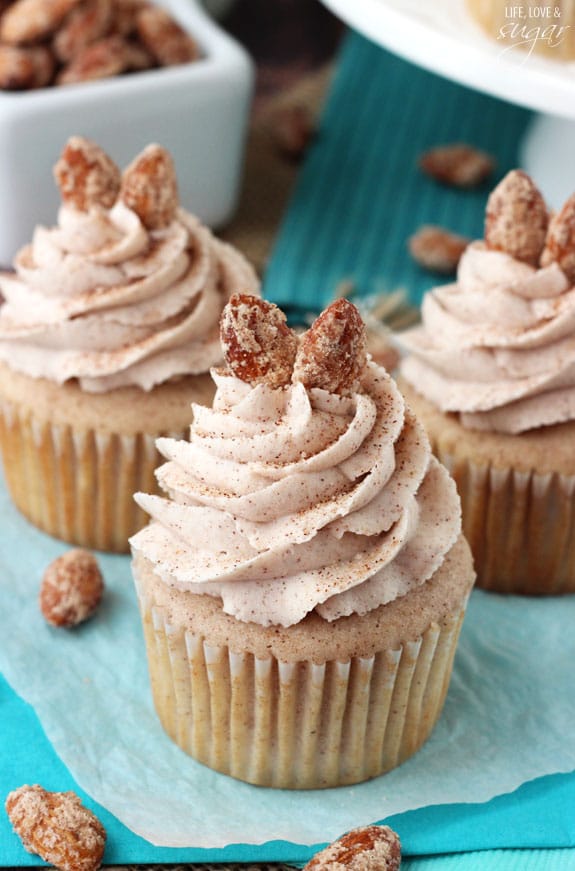 Cinnamon Sugar Almond Cupcakes
They have all the flavor of a wonderful sugary sweet cinnamon almond, without the crunchy, nutty texture of a nut going on. You get the cinnamon almond flavor with a soft, moist and fluffy cupcake. Both the cupcake and the icing have almond and cinnamon, which makes a heavenly experience. I stored them in favorite cupcake/cake carrier and every time I took the top off, I'd get that same delicious cinnamon sugar almond smell hitting me right in the face. Mission accomplished. 🙂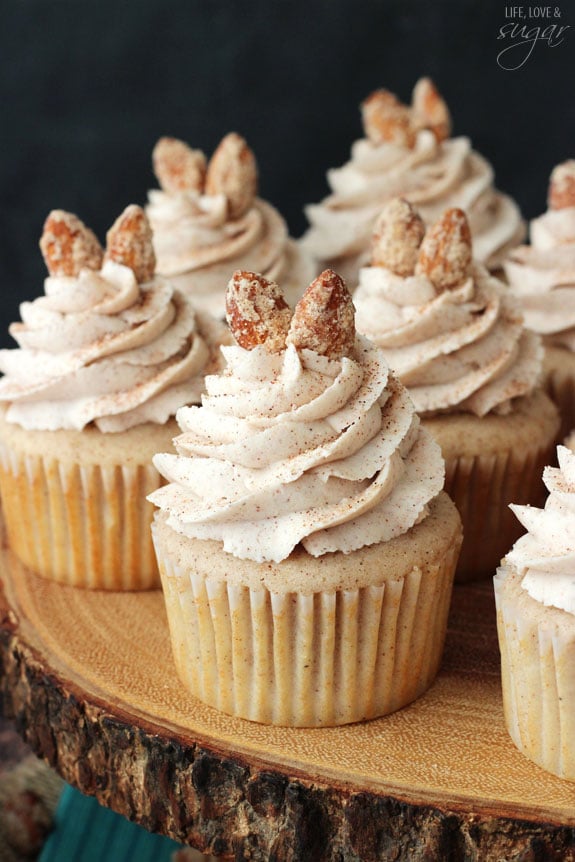 So let's talk about flying for a second. Like on an airplane, not like superman – though that'd be cool. I flew up to Iowa yesterday and every time I fly, I'm reminded of how much of an anxious experience it can be.
Fortunately I got the airport nice and early and security wasn't bad at all. No searching me or rummaging through my bag, no long lines. First anxiety inducing experience bypassed. Phew.
But then at the gate, they announced that we were on a regional (meaning smaller) plane and we might want to check our roller bags through to our destination.
Now before I go on, there are a few things you should know about me:
1. I have a packing problem. I always over pack. Always. (Have you seen this photo Julianne took of all he shoes I brought to BlogHer Food?) Especially when going somewhere that I'm not sure what to expect from the weather. Case in point – going to Asheville last week. We were all expecting colder weather, but then we got there and the forecast changed and it was super warm. Fortunately, I overpacked and had stuff for warm weather "just in case." And we drove, so that extra shoe bag was perfectly acceptable. Plus I was driving with all guys, which left me plenty of space in the trunk for my plethora of stuff. That one experience will justify my overpacking for the next year. 🙂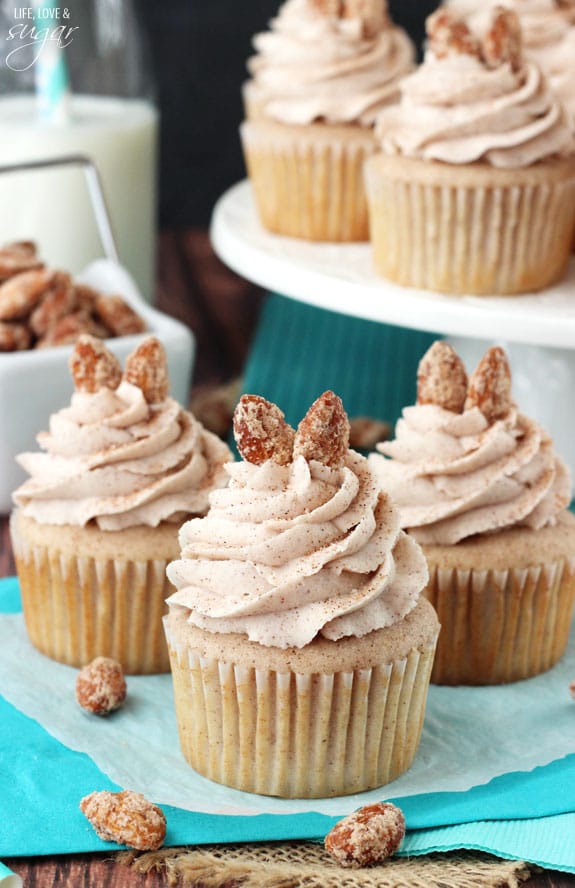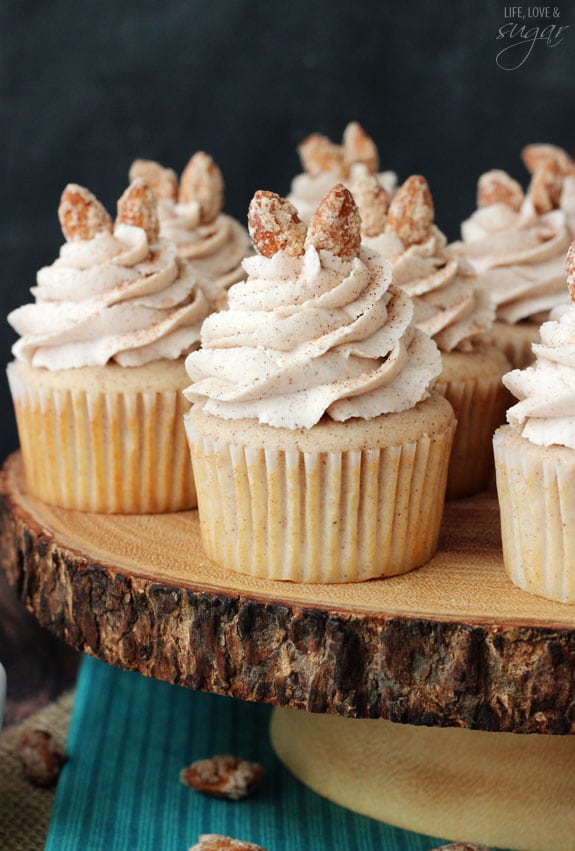 2. I have a fear of airlines losing my luggage and it not getting to my destination along with me. It has happened before. I did not want to get to Iowa and not have my bag full of clothing, makeup and shoes. That would not be good.
3. I fear my first flight being delayed and then missing my connecting flight. Fortunately this ended up not being a problem yesterday, but when traveling back in February, it was a big problem and I was super happy that I didn't check anything. I was more flexible when moving around my flights.
So of course they start to encourage us to check our bag if it's possibly too big.
Think mine was on the big side? Refer to #1 – overpacking. Why, yes. That could be a problem. But then I refer to #2. Fear of losing luggage. So like most everyone, I held onto my bag hoping for the best.
Which leads me to anxiety inducing experience number 2 – when you actually board and have to worry about if you'll even have space to try and squeeze your large-ish bag into the overhead bin.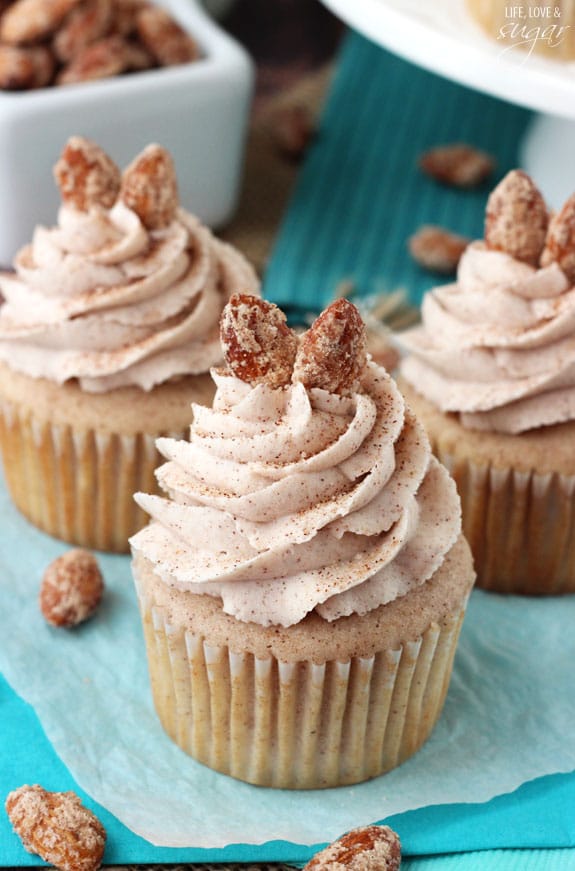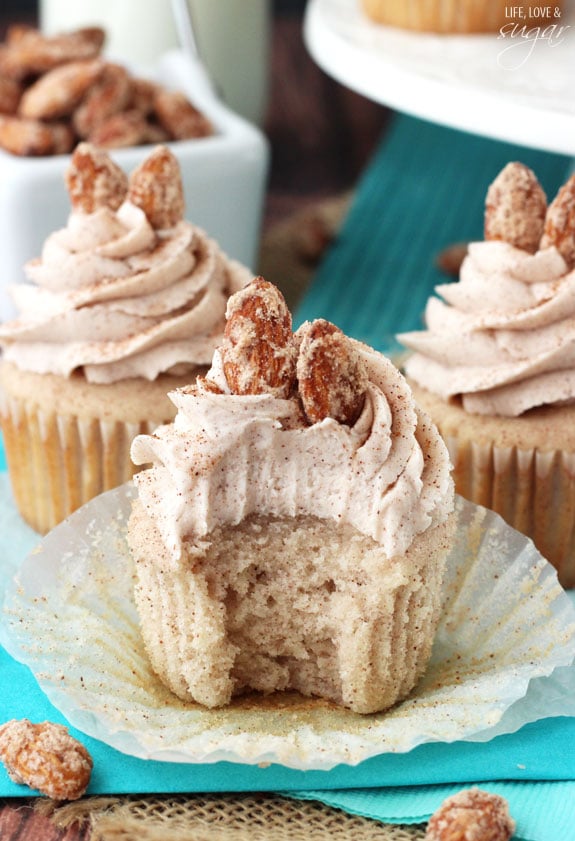 Luckily, there was space and with a little wiggling and jiggling, I got my bag in. Even the guy behind me told me he was impressed it made it. I have skills, I tell you. For about a year after I moved to Florida, the hubs was still in NC finishing his last year of school and there was a lot of flying back and forth. I all but perfected not having to check a bag. Years of practice make perfect.
So yea, I made it. With my bags. And I got even luckier because nobody sat next to me on the plane. Two seats all to myself, which means my leftover cinnamon sugar almonds had a seat all to themselves. 🙂
How to Make Your Cinnamon Almond Topping
The beautiful cinnamon sugar almonds you see gracing these cupcakes were made by myself using this Cinnamon Sugared Almonds recipe from Ashton at Something Swanky. They are super easy to make and delicious! If you want to make your own to top your cupcakes with like I did, this is a great recipe. I cut the recipe in half though. Even after topping the cupcakes, I had quite a few left to snack on.
These cupcakes are a modification of my Moist and Fluffy Vanilla Cupcakes that have been a huge hit! They are wonderfully moist and fluffy and you only use one bowl to make them. Less dirty dishes to wash is always a plus.
These Cinnamon Sugar Almond Cupcakes are perfect for fall! Even if you aren't an almond person (perhaps you don't like nuts?), you might still enjoy these cupcakes if you like the almond flavor. The cinnamon and almond combo is delish!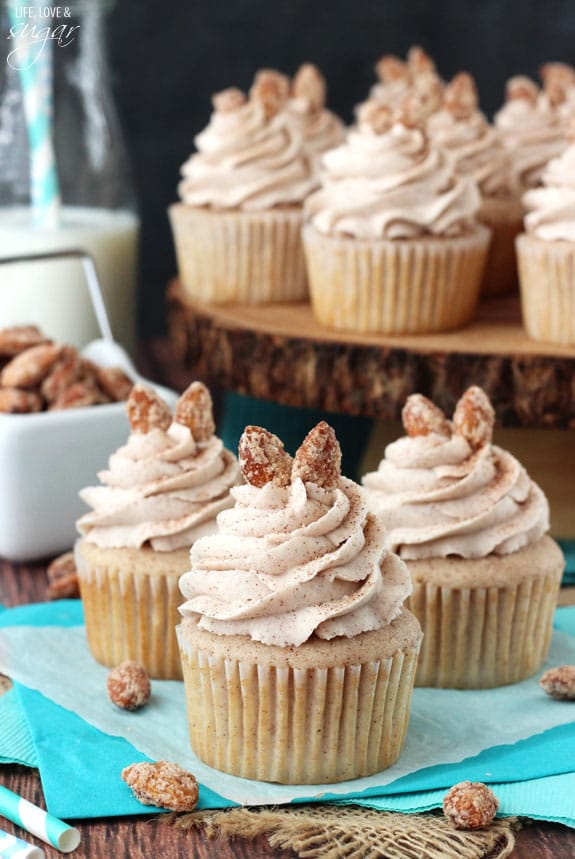 You might also like
Almond Amaretto Cupcakes
Cinnamon Roll Poke Cake>
Almond Joy Pie
Cinnamon Sugar Swirl Cupcakes
Butter Almond Meltaways
Shop the recipe

Print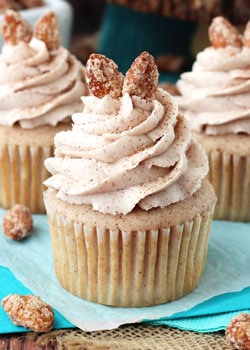 Recipe
Cinnamon Sugar Almond Cupcakes
Author:

Prep Time:

15 minutes

Cook Time:

18 minutes

Total Time:

33 minutes

Yield:

12-14 Cupcakes

Category:

Dessert

Method:

Oven

Cuisine:

American
---
Description
If you love cinnamon sugar on almonds as much as I do, you're going to fall in love with these cinnamon sugar almond cupcakes! Mouth-wateringly sweet cupcakes topped with nutty almonds. Yum!
---
Ingredients
CUPCAKES
1 2/3 cups

(

217g

) all purpose flour

1 cup

(

207g

) sugar

1 tsp

baking powder

1/4 tsp

baking soda

1 1/2 tsp

ground cinnamon

3/4 cup

salted butter (

168g

), room temperature

3

large egg whites, room temperature

3 tsp

almond extract

1/2 cup

(120ml) sour cream

1/2 cup

(120ml) milk
FROSTING
1 cup

(

224g

) unsalted butter, room temperature

4 cups

(

460g

) powdered sugar

2 1/4 tsp

ground cinnamon

1/2 tsp

almond extract

2

–

3

tbsp heavy cream
Pinch of salt
---
Instructions
1. Preheat oven to 350 degrees.
2. Whisk together flour, sugar, baking soda, cinnamon and baking powder in a large mixing bowl.
3. Add butter, egg whites, almond extract, sour cream and milk and mix on medium speed until smooth.
4. Fill cupcake liners a little more than half way.
5. Bake 18-20 minutes.
6. Allow to cool for 1-2 minutes, then remove to cooling rack to finish cooling.
7. To make the frosting, beat the butter until smooth.
8. Slowly add 3 cups of powdered sugar. Mix until combined.
9. Mix in the cinnamon, almond extract and 1 tbsp cream.
10. Add the rest of the powdered sugar and mix until smooth. Add more cream to get the right consistency, then frost the cupcakes.
---
Notes
You may notice little bits of butter in the batter, but that's ok. They will melt into the cupcake as they bake.
Nutrition
Serving Size:

1 Cupcake

Calories:

498

Sugar:

42.9 g

Sodium:

131.8 mg

Fat:

27.7 g

Carbohydrates:

59.9 g

Protein:

4.6 g

Cholesterol:

46.6 mg
Keywords: sweet cupcakes, best cupcake recipe, easy cupcake recipe, how to make cupcakes, how to make cupcakes from scratch, how to make homemade cupcakes, how to make cupcake frosting, how to frost cupcakes, cupcake frosting recipe
Filed Under:
Enjoy!
This post may contain affiliate sales links. Please read my disclosure policy.