This post may contain affiliate sales links. Please read my disclosure policy.
Are you ready for The Big Game on Sunday?! I know I am. I can't wait! But instead of boring you with more details on my love for the Carolina Panthers, I'll share with you some great ideas and recipes for hosting your party.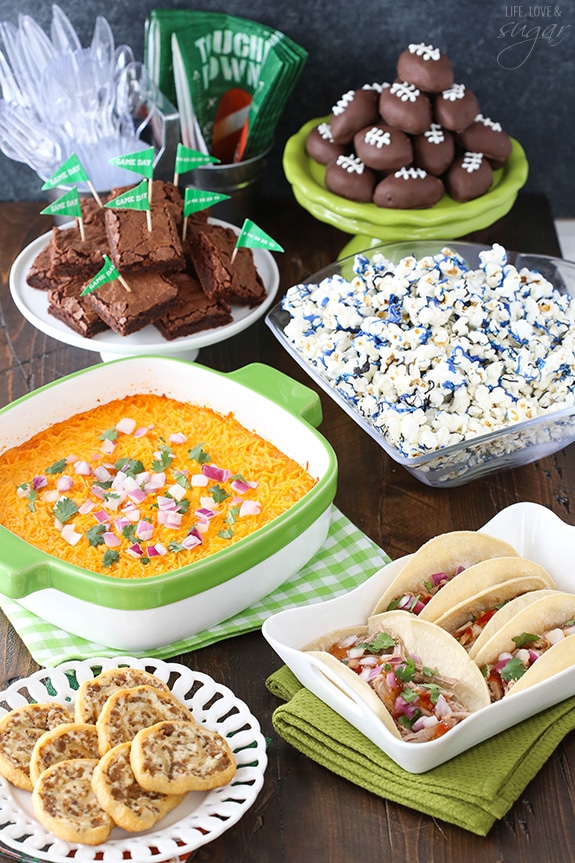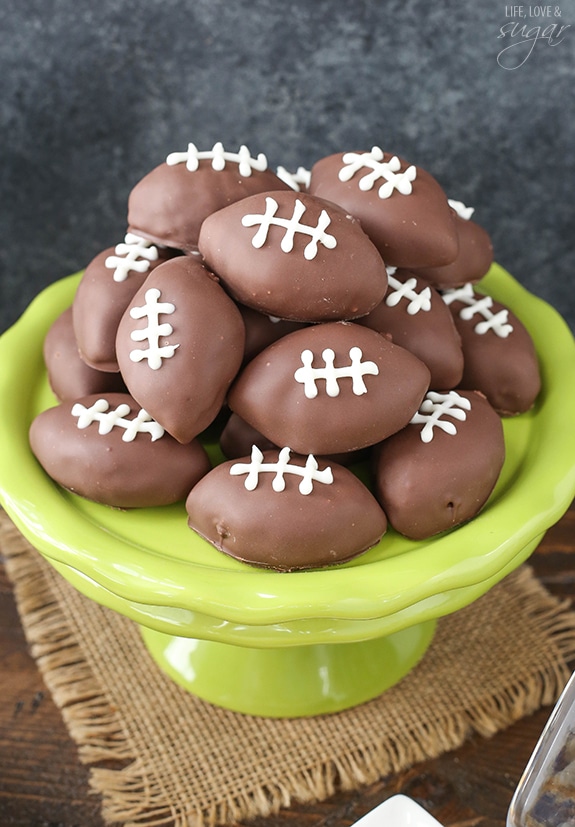 First up are these Eggless Chocolate Chip Cookie Dough Footballs. They're fairly easy to make and who doesn't love cookie dough? They also make a great presentation. Perfectly football.
Next up are These Asian Pork Tacos. They are the bomb! I had some similar tacos back in November when I was in Chicago and fell in love. These combine pork, red onion, cilantro and sweet chili sauce. One of the great things about the pork is how easy it is to make. It's made right in your crock pot and can be shredded in your KitchenAid mixer. I partnered with KitchenAid to put this post and recipe together, so check out more details and the recipe for the tacos on their blog, The Kitchenthusiast.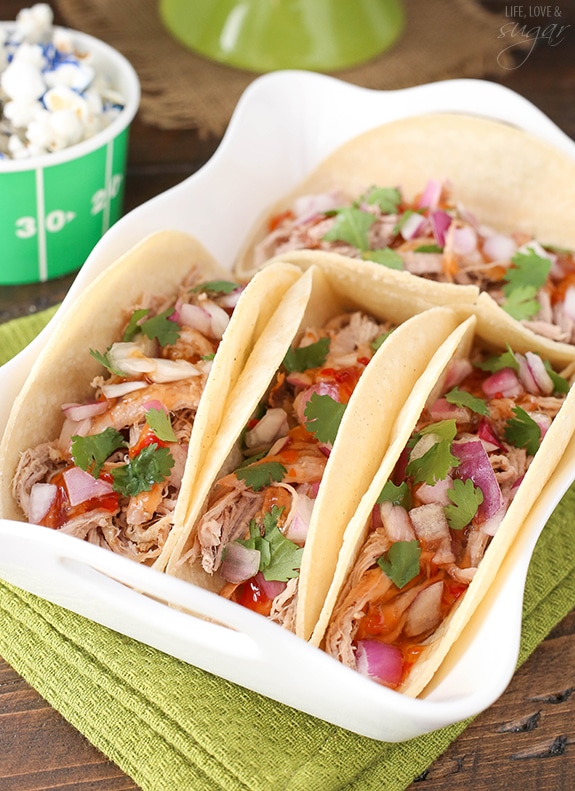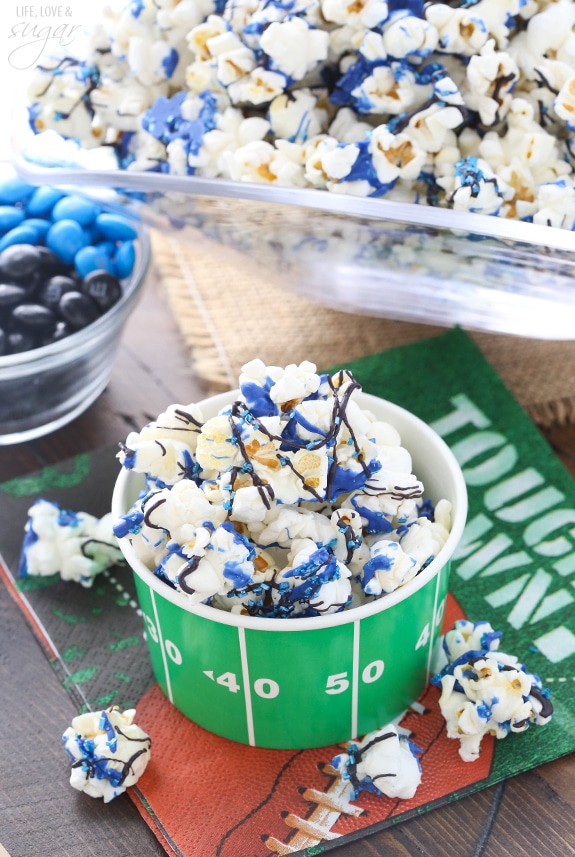 Popcorn is also a fun sweet and salty treat you can add to your table. You've got the salt from your popcorn and the sweet from the drizzled chocolate. It's easy to find whatever color candy melts match your team, so you can easily customize the drizzle. Being a Panthers fan, I naturally chose to use blue and black. 🙂
And when you're putting together all this food for a party, these quick and easy brownies are a great addition. They are super easy to make – just throw everything in a bowl and bake. They are always a hit!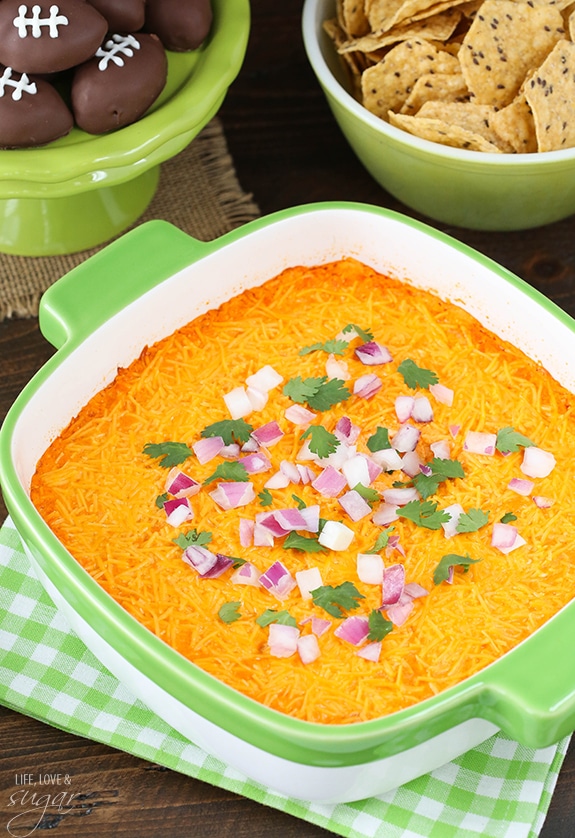 Buffalo Chicken Dip is a classic for football watching and makes an appearance just about every Sunday in our house. This Sunday will be no different.
And sausage pinwheels? Duh! So darn easy and we love them!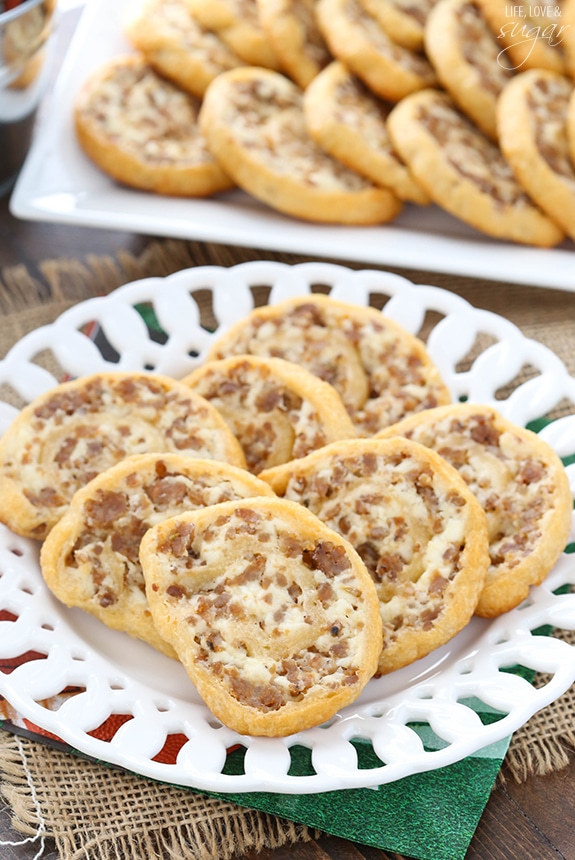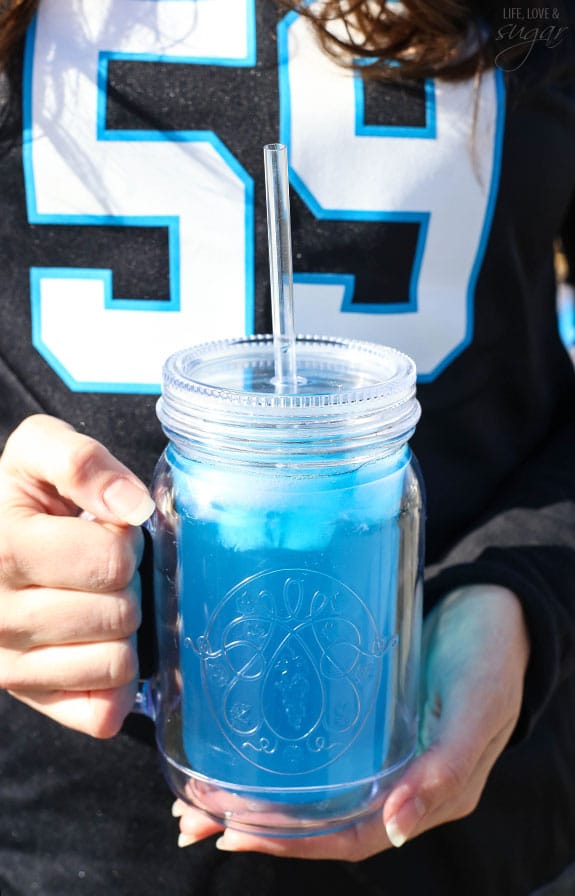 Then of course we'll be serving Carolina Panther Punch!! Since we live in ATL, we have quite a few Panther haters. We're hosting a party and I'm sure I'll have those that might refuse the punch. No worries though, I fully intend to have some "Hater-aid" for them. 🙂
I hope this gave you some great ideas! Be sure to check out the full post on The Kitchenthusiast and don't forget to watch the Big Game!