I'm so excited to share this End of Summer Party with you today! Summer is quickly coming to an end and while I'm glad to see some cooler weather rolling in, I will miss summer. So to say goodbye, let's throw a party!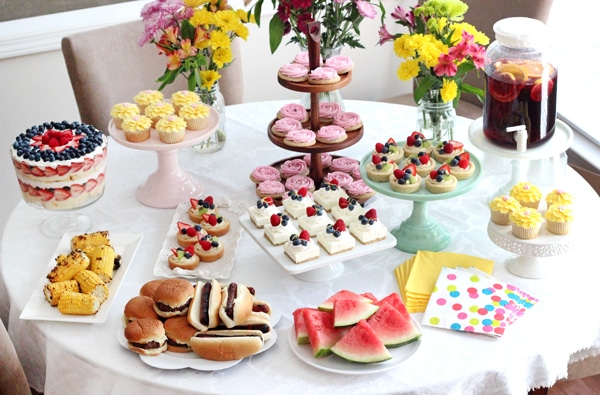 Some of my favorite parts of summer are all the fresh fruit that you can get all summer long – on sale! I'm also a big fan of all the life that comes out in the summer. You can't help but be happy seeing beautiful flowers in bloom. I always look forward to that in the spring. Soon the leaves will be falling away and everything will be dormant for the winter. So let's enjoy the final days of summer while we can!
I've partnered with KitchenAid to bring you this awesome party full of summery food – complete with fruit, flowers and grilling. Because what summer is complete with those things?
To read more about the party and get the recipes, hop on over to KitchenAid's blog, the Kitchenthusiast!

This post may contain affiliate sales links. Please read my disclosure policy.