September 2, 2015
Caramel Blended Coffee
This Caramel Blended Coffee is the stuff mornings are made of! Heaven in a cup. And it uses BAILEYS® Coffee Creamer Caramel to give it that extra caramel yumminess!
This post is sponsored by BAILEYS® Coffee Creamer, but all opinions are my own.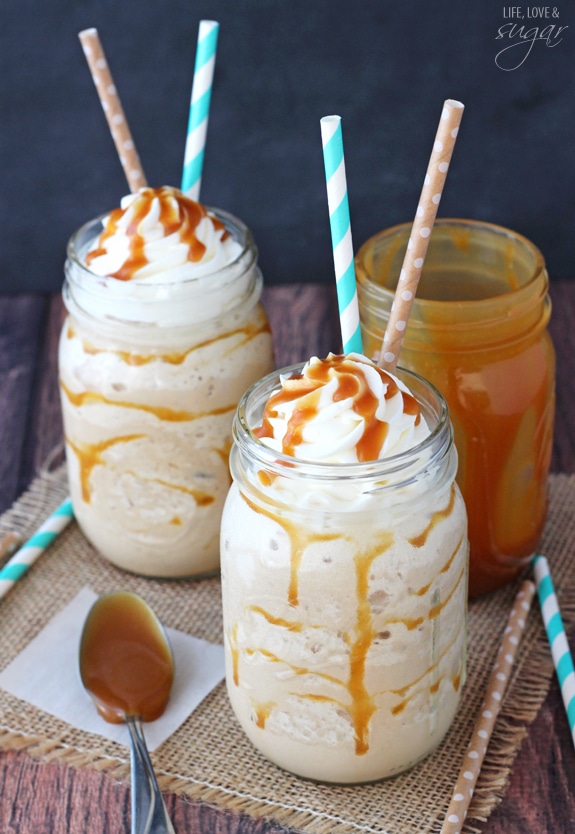 I am totally a morning coffee person. I am at a point where my day doesn't start without coffee. In fact, I typically get up in the mornings at around 5:30 to go to the gym and what do I take with me? Coffee. With my BAILEYS® Coffee Creamer. Always.
The only bummer is that it's usually pretty hot and I can't actually drink it before I get into the gym. So I let it sit in my car until I'm done and when I come out it's the perfect temperature! It's the best. The whole thing is gone before I even make it home. Then I debate with myself about whether to make a second cup or not.
And see, I don't really care much for buying coffee out. It just kind of feels like a waste of money. Sadly, that means I don't usually get frozen coffee drinks. But then I made these and that all changed! I had no idea I could make such an amazing blended coffee at home! Seriously. Life changing. And so easy to make! You basically only need two ingredients.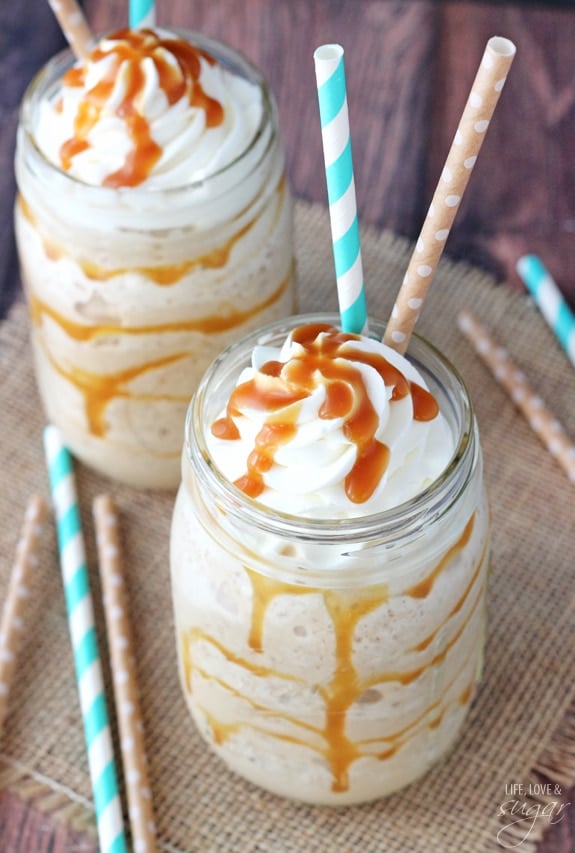 To start, you obviously need coffee. I chose to freeze it into ice cubes, rather than add ice cubes to it for blending. That way, you don't end up watering down your drink.
Toss the coffee cubes into your blender with the BAILEYS® Coffee Creamer Caramel and blend until smooth – that's it! Sure you can get all fancy like I did if you want and add some caramel and whipped cream, but how easy is that?!
Of course I added a fair amount of creamer to up the caramel flavor, but you could reduce it a bit, if you wanted. It's great because no matter how you like it, it's easy to adjust when you make it at home.
And it's so amazingly good. Better than you buy out, no lie. I handed the second one to the hubs and he about died. He didn't know I could make such an awesome blended coffee at home either.
I think it's safe to say we'll be saving ourselves a few dollars and making these babies at home, regularly. As much as possible.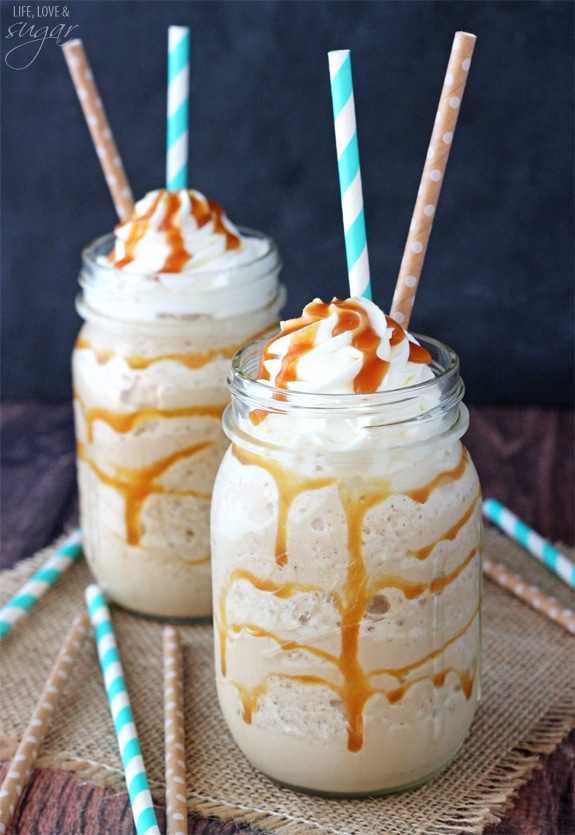 Caramel Blended Coffee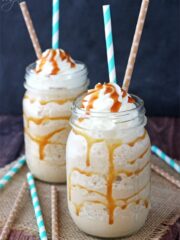 Yield:

2

Coffee Drinks

1

x
Category:

Drinks

Cuisine:

American
Ingredients
2 cup

s brewed coffee, frozen into cubes

1 cup

BAILEYS® Coffee Creamer Caramel
Caramel sauce, optional
Whipped cream, optional
Instructions
1. Add frozen coffee cubes and coffee creamer to a blender and blend until smooth.
2. Pour into cups and top with caramel sauce and whipped cream, if desired.