I had a blast in Ohio learning about dairy farmers and their jobs! Join me as I try the finest milk products and meet the cows behind the magic in this Ohio Dairy Adventure!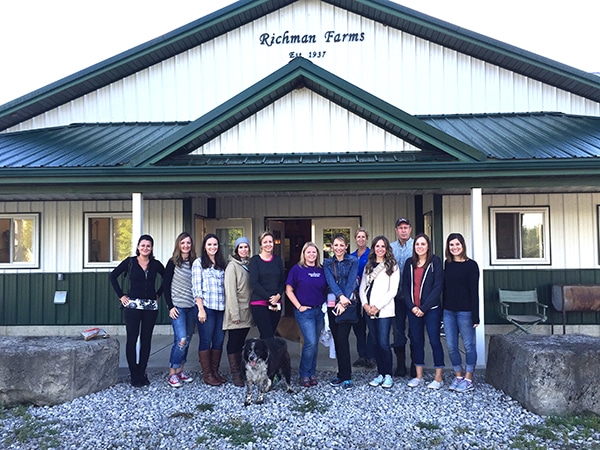 Ohio Dairy Farm Adventure
From left to right: Ashley, Brenda, Lindsay (me!), Julianne, Christin, Erin, Katerina, Julie, Jessica, Jessica; Back row: Debbie and Dick Indoe
A couple weeks ago I had the pleasure of going on an Extraordin-DAIRY adventure with the American Dairy Association Mideast. You may have followed along with all the fun if you watch my stories on Instagram. We all gathered in Cleveland, Ohio for a few days of fun and learning. I have to be honest, I'm not someone who tends to think all that much about where my food comes from when I buy it in the store, so it was great to think more about where my milk, cheese and other dairy products come from. Plus, we had lots of fun on this Ohio adventure. 🙂
We stayed at Hyatt Regency Cleveland at The Arcade, which was maybe one of the neatest places I've stayed. So beautiful inside and within walking distance to lots of neat little areas and restaurants. I was actually surprised at how neat Cleveland was. I'd never been and there are some really cute areas.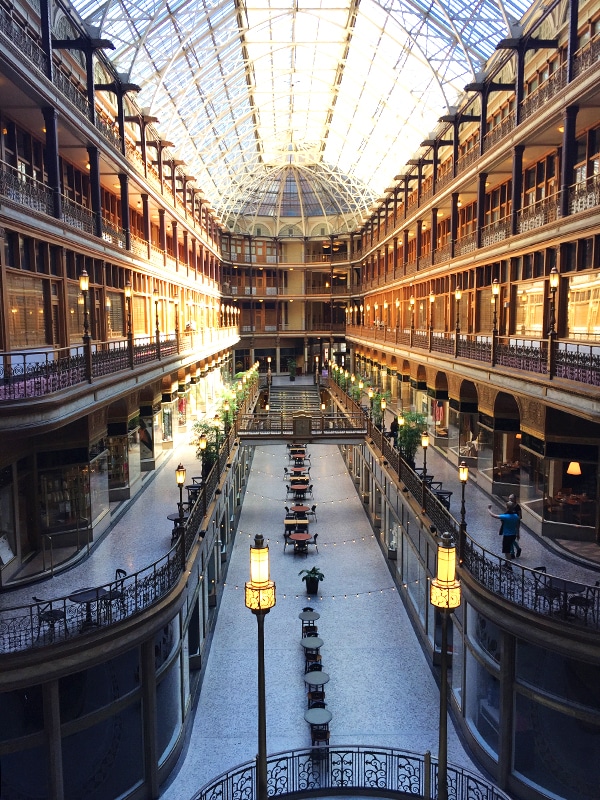 To kick things off the first night, there was a wine and cheese pairing. We had a chance to try a bunch of different cheeses and pair them with wines. I'm not a huge wine person (unless it's sweet of course 🙂 ) so I probably failed the test a bit, but you can bet I got my fill of the Ohio cheeses!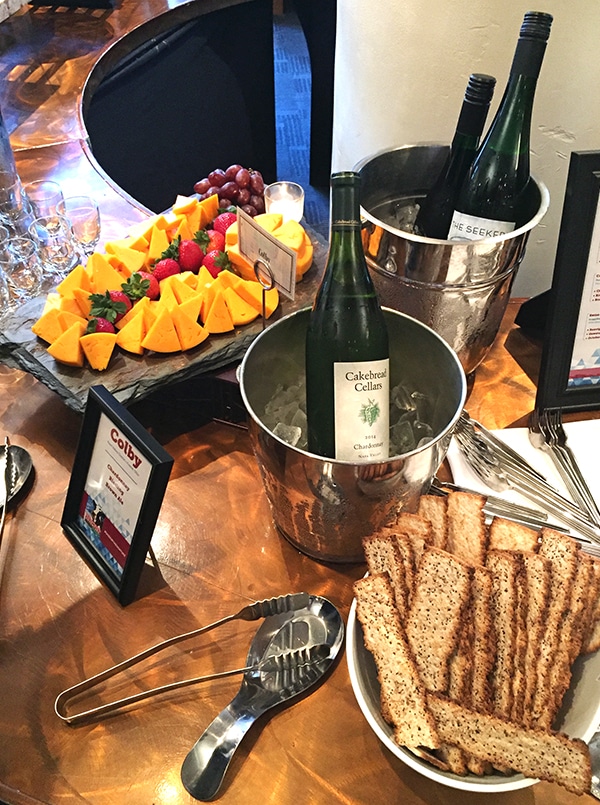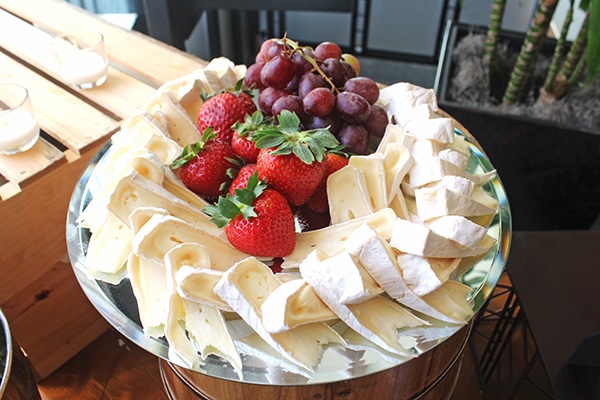 The next morning we were up before the sun! We had to make it to Richman Farms before the morning milking. The farm has 80 cows (which makes it a smaller dairy operation) and is owned and operated by the Indoe family. They have a mix of Holsteins, Brown Swiss and Jersey cows. We got right down to it and watched as the cows were milked. It was amazing to me that the cows knew exactly what was going on. They'd file right in, go into their stall, wait to be milked and then as soon as they were done they'd walk right out. Just like it was nothing.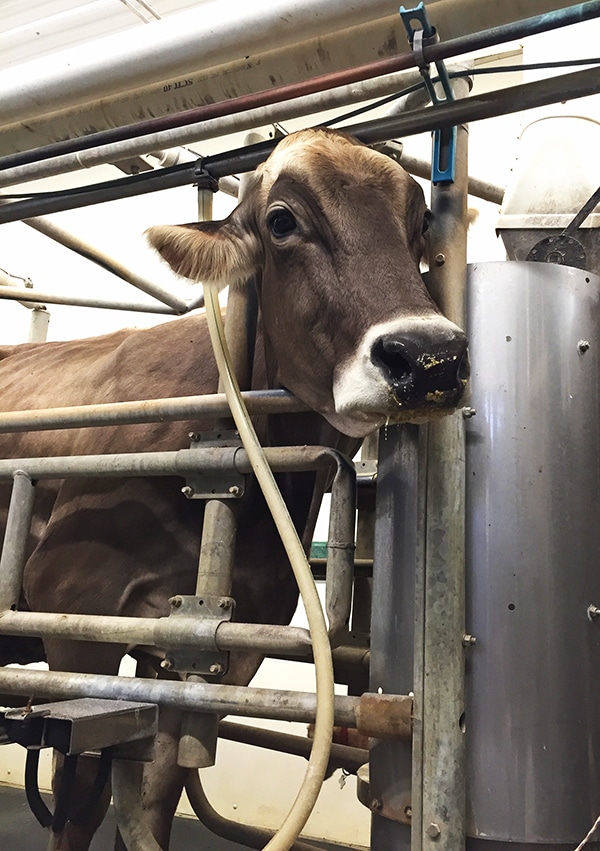 The contraption that's attached to their udders uses a suction. I got a chance to stick my finger in it to feel what it's like and it's pretty light on the suction. Plus, there's a sensor that can tell when the milking is done and it automatically stops the suction, releases the udders and the cow is on it's way.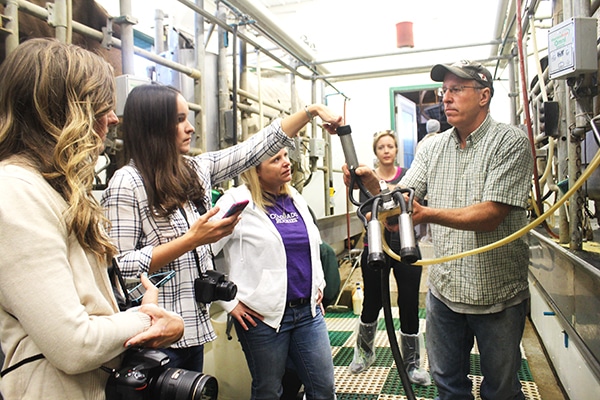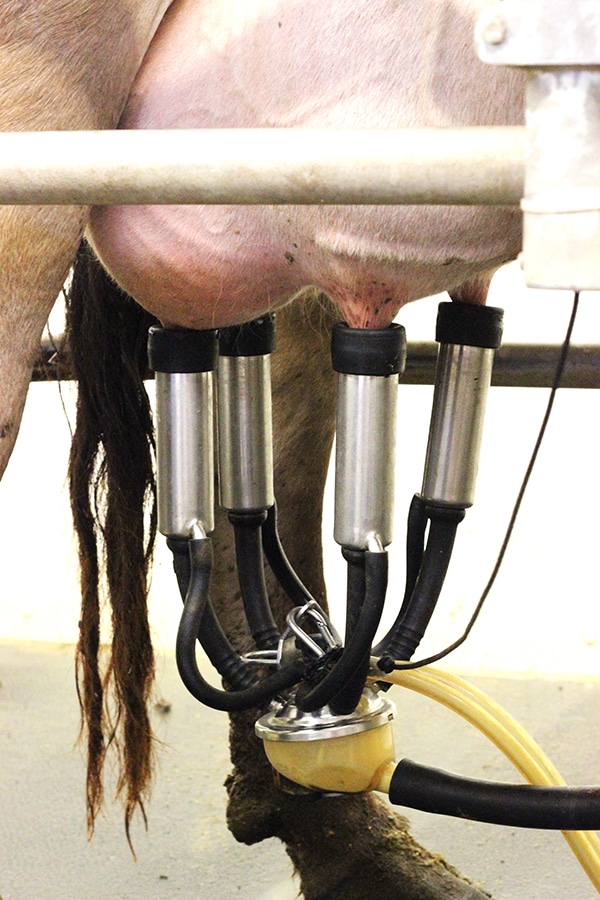 I got a chance to try milking the cow by hand and it freaked me out a bit. I didn't expect it to, but I was totally worried I'd pull wrong and hurt her! Let's just say I was not a natural. 🙂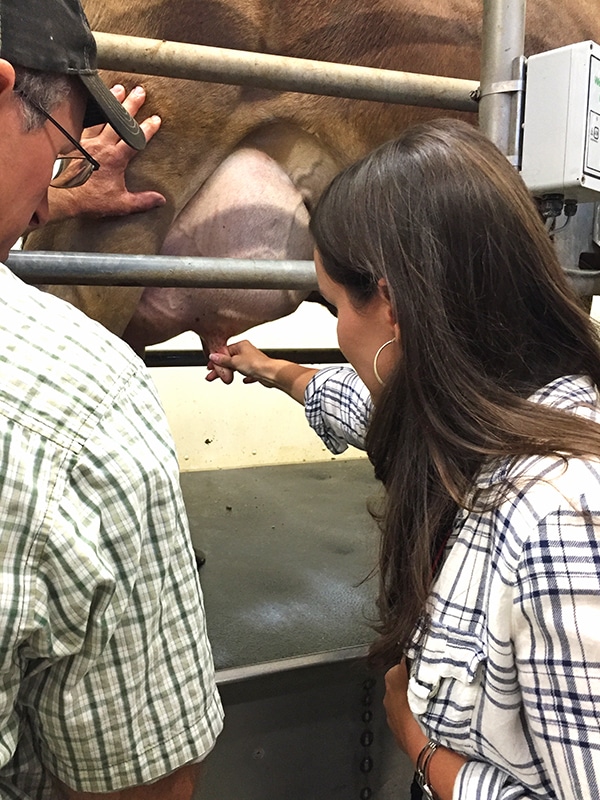 We got to walk around the farm and see where the cows hang out, what they eat and learn a little more about their care. They clearly have high standards and care a lot about the health of their cows. They had some really beautiful cows.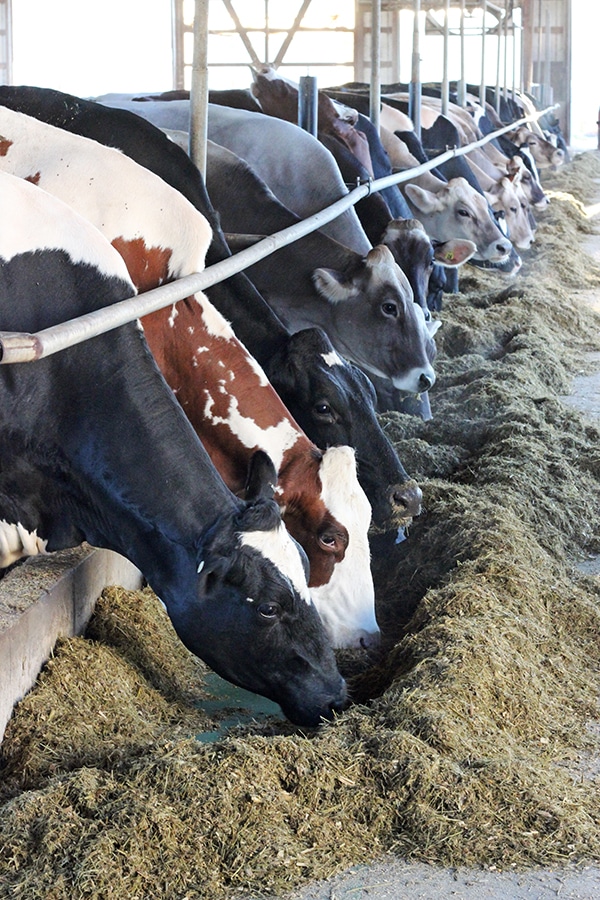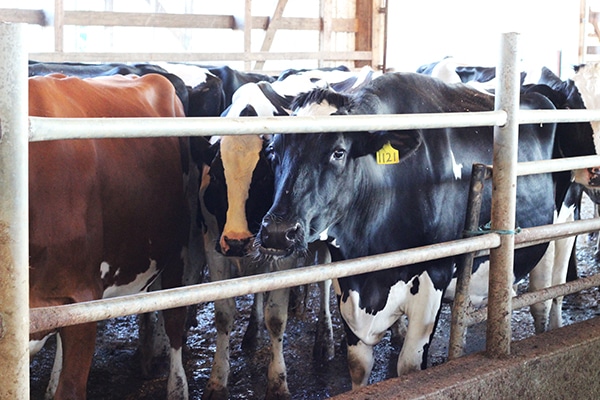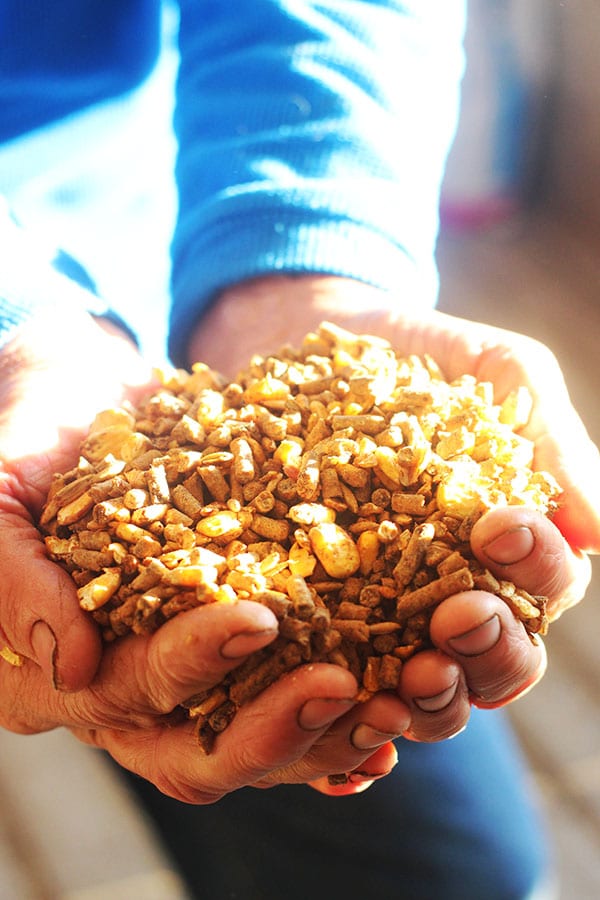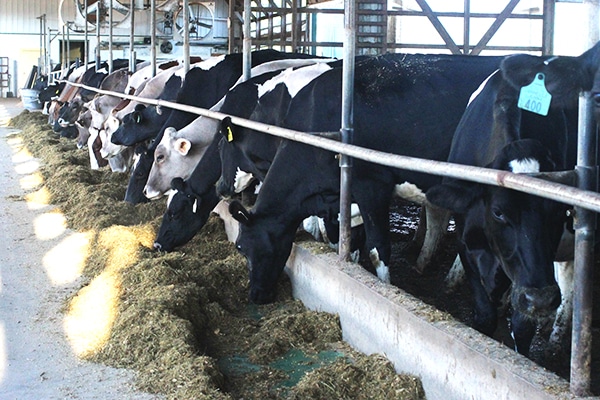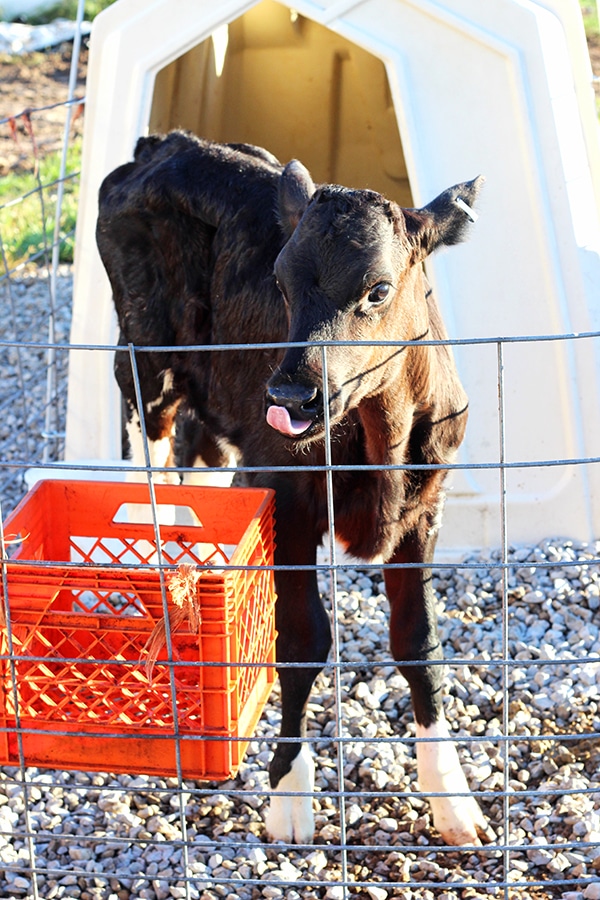 After that we were off to Pearl Valley Cheese! We got a behind the scenes look at how they make their cheese and I learned so much about cheese making. One of my favorite little bits was about the different kinds of milk. Did you know that all of the fat (cream) is removed from the milk to start and then added back in at varying amounts to get the four different types of milk – skim, 1%, 2% and whole? I had no idea and found that fascinating!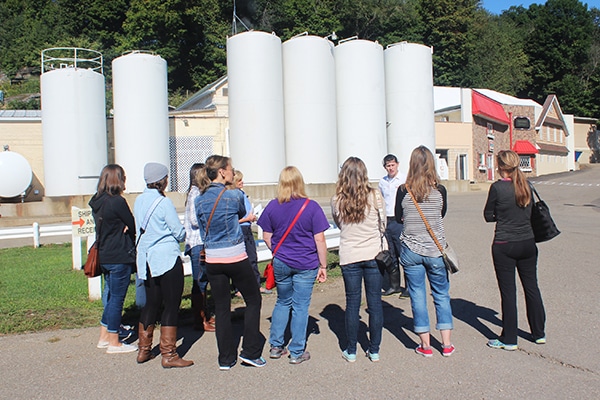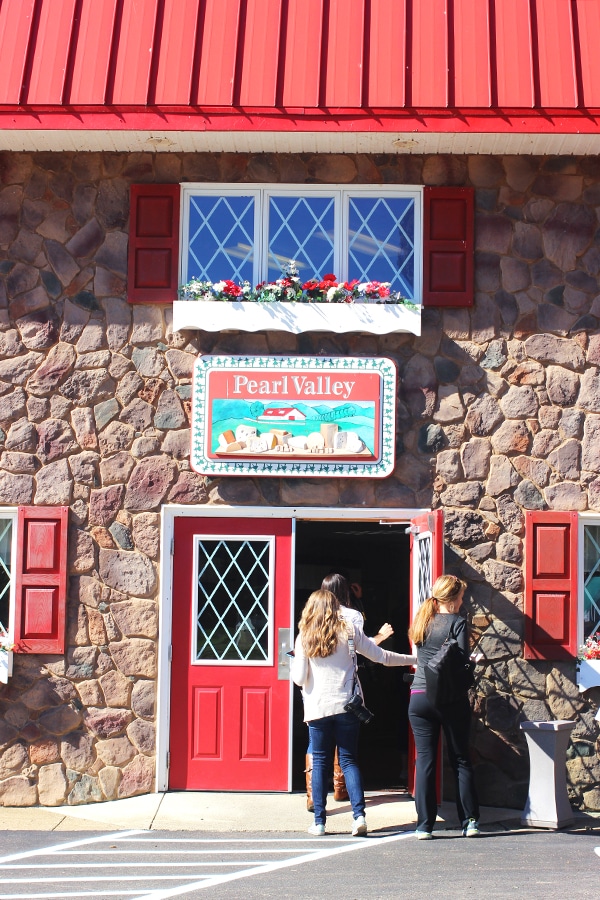 After the tour, they unleashed us in their store. We were able to sample any of the cheeses and definitely walked out with a fun assortment. I'm telling you this bacon flavored cheese was maybe the best cheese I've ever had. The flavor of amazing and it was SO creamy! I cut into it immediately upon getting home and now I need more!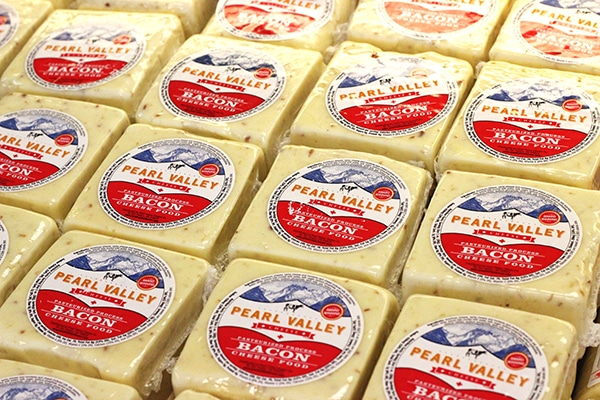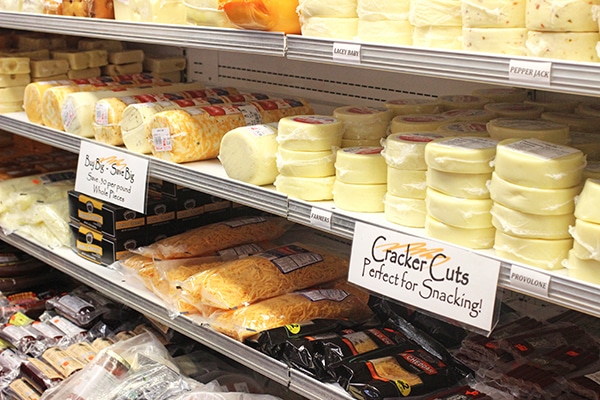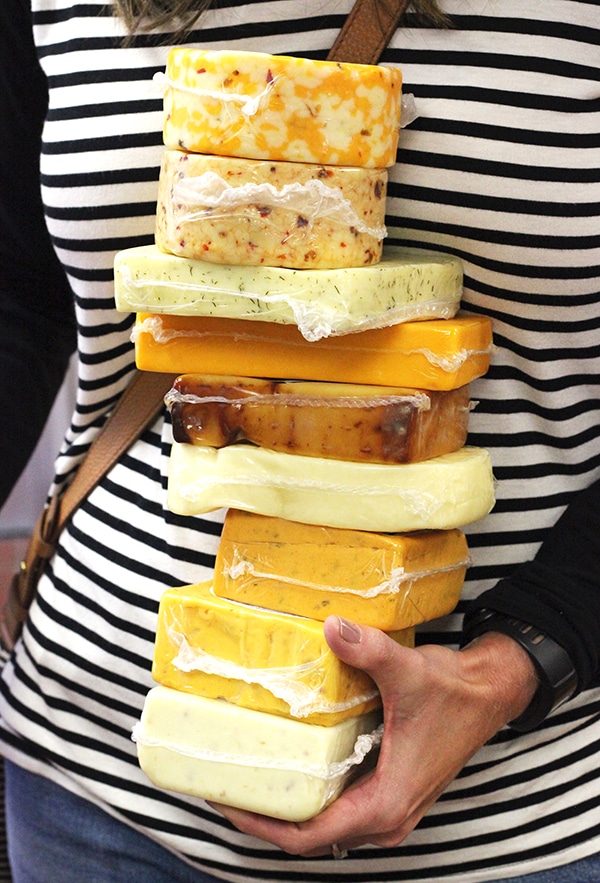 Next we were off to a traditional Amish lunch. The food was great and the scenery was beautiful!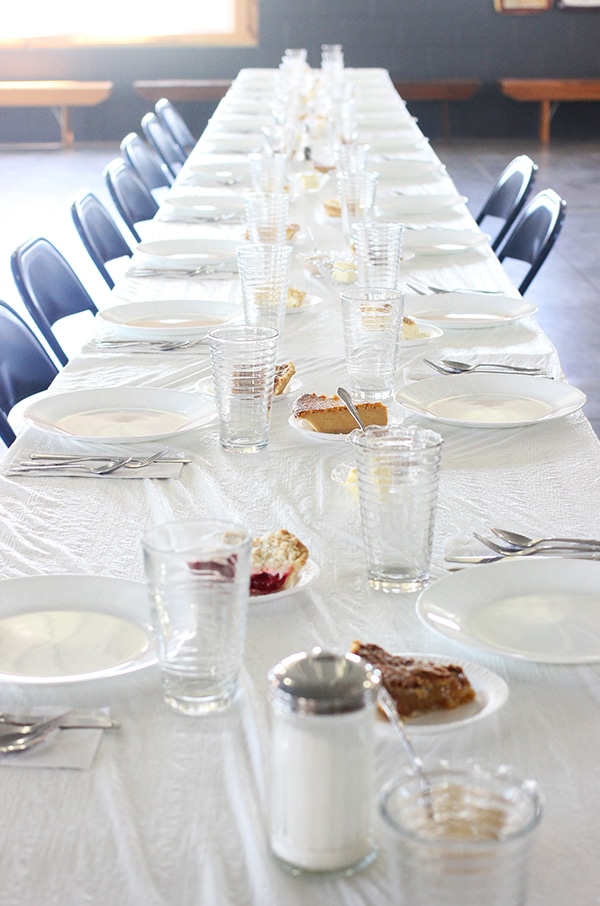 With our bellies full we headed to Clardale Farms and heard from Frank Burkett, a 5th generation diary farmer. When we first got there, there was a cow having a baby (literally it was on it's way out) and as we were leaving we saw it take it's first steps. So cute!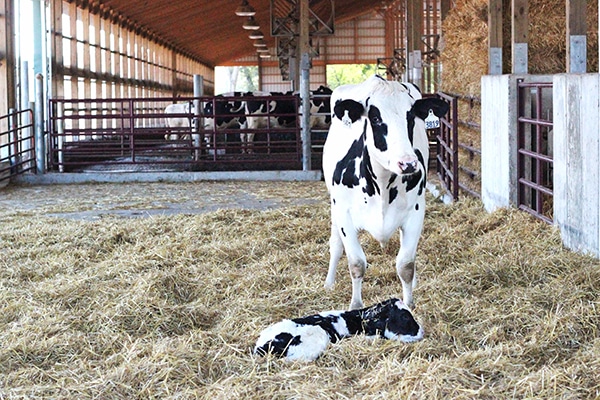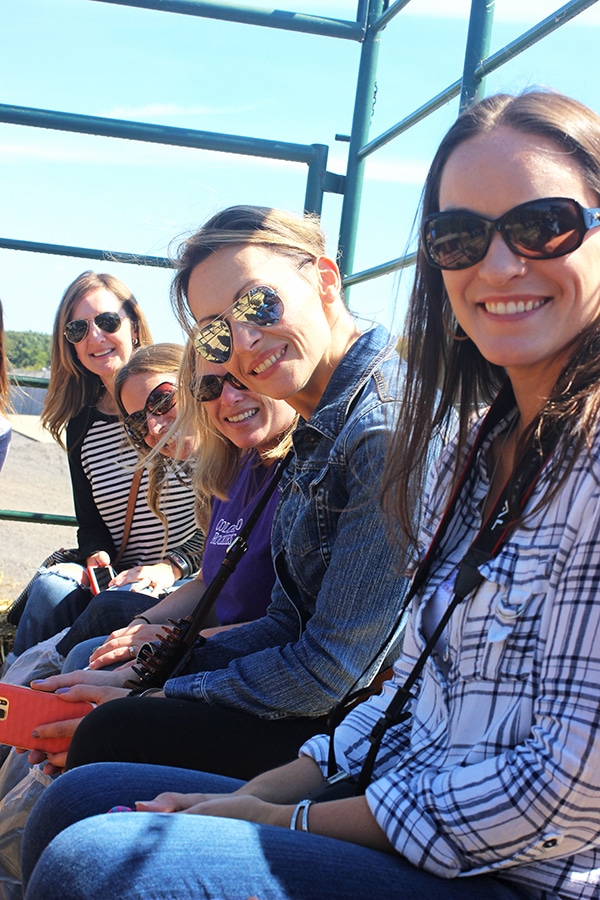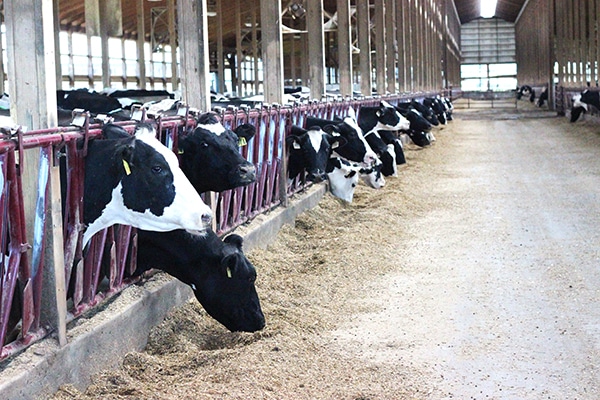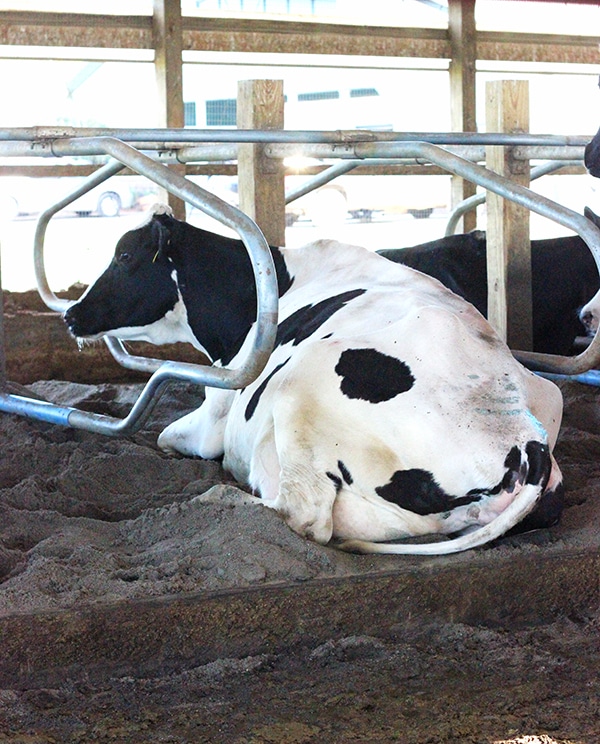 This farm was much larger than the previous one, with about 690 cows. They drove us around on a hayride and took us down to where they keep the calves until they are large enough and ready to be in the area with the full grown cows. They get bottle fed for the first 3-7 days so they can monitor how they're latching and eating and how well they're growing. We each got a chance to bottle feed one. It was a lot of fun, but man are they serious about their bottle! It's not like feeding a human baby, you need a FIRM grip on that bottle. 😉 Some serious eating going on.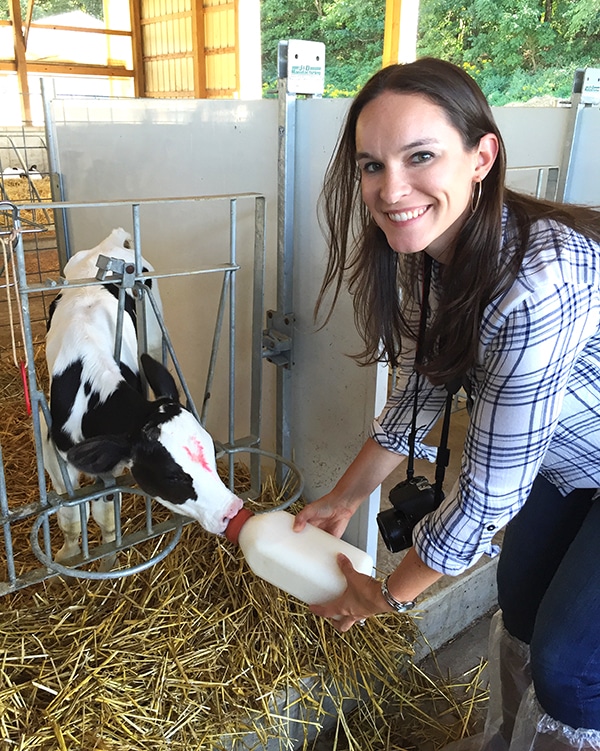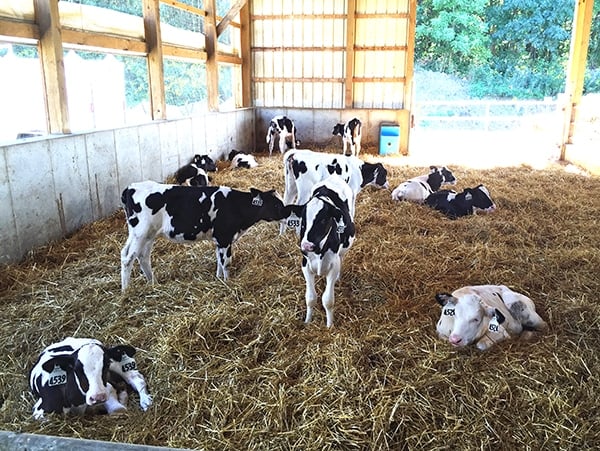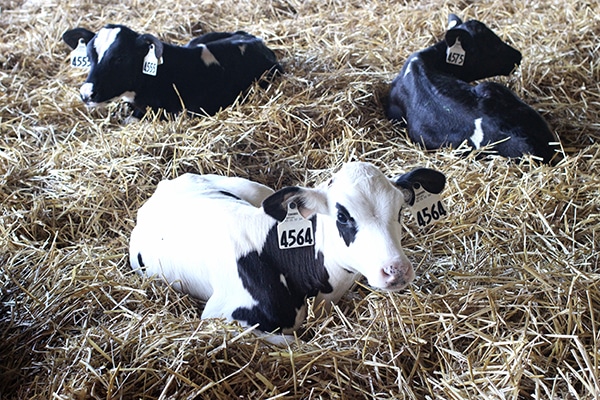 We learned a little more about how the farm operates and the care of the cows, then headed back to the hotel to get ready for a super cool dinner!
The Cleveland Browns Game
You may already know, but I'm a big football fan (Carolina Panthers, in particular). Well we got to have dinner on the sidelines of the Cleveland Browns football field! Though not a Browns fan, I have to admit it was super neat! To stand on the field and look up at the stadium and try to imagine what it must be like when it's full of Ohio fans on game day – totally awesome. I might be a little more of a Browns fan now. 😉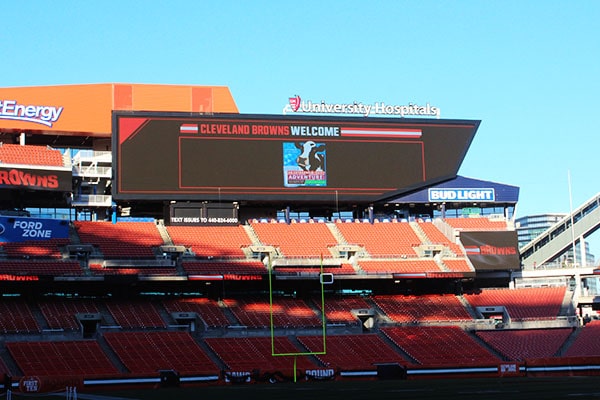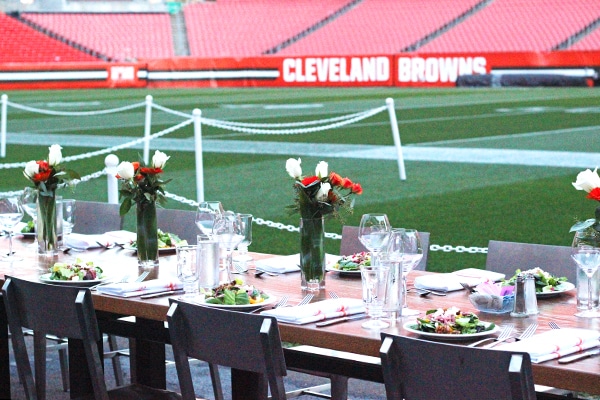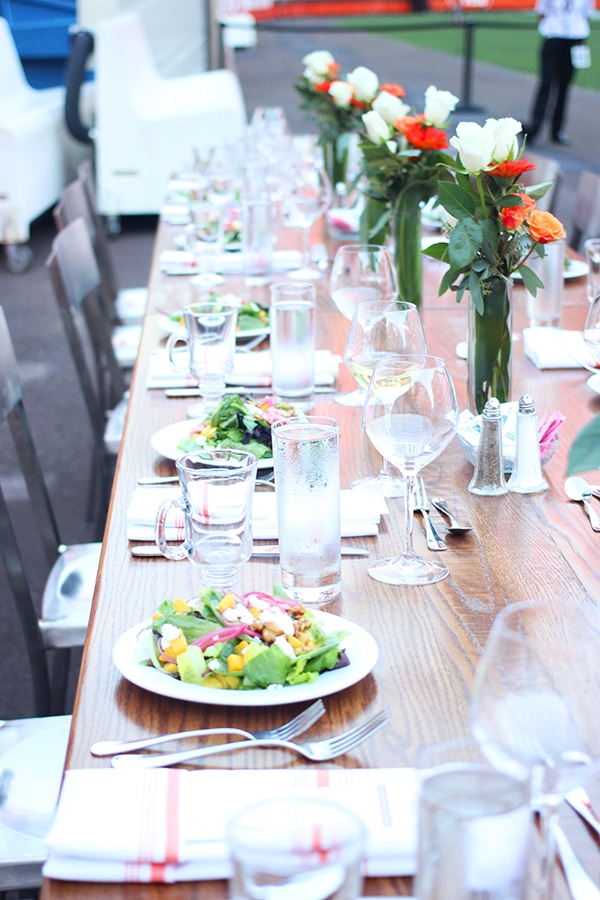 They treated us to an amazing meal and we got the chance to meet and have dinner with Joe Thomas, tackle for the Cleveland Browns. I'm not going to lie, I wanted to ask him ALL THE THINGS but I didn't want appear crazy so we stuck to talking about The Bachelor and Bachelor In Paradise. And YES! He's a fan! Check out his twitter and you'll see. It was awesome. 🙂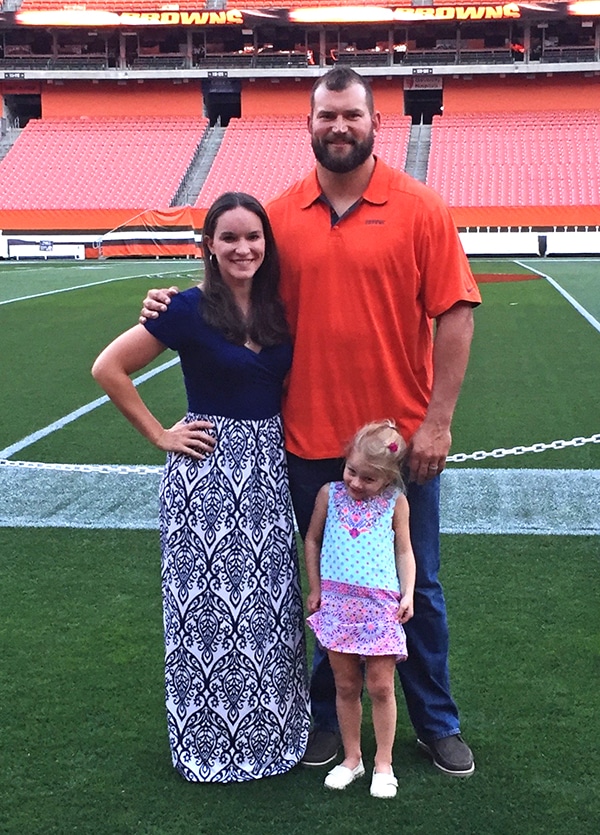 Helping Kids Eat Healthy
He and the ADA work closely with the Fuel Up to Play 60 program for kids. It's all about fueling kids up with healthy foods (including milk!) and getting them active for 60 minutes a day. He even shared one of his videos (Browns Joe Thomas: How I Fuel Up) with us and signed some footballs. It was a good time.
The next morning, we headed over to Glendale Primary School to learn about all they do to work with kids to make sure they are getting a healthy breakfast every morning. We had breakfast with some of the kids who have school breakfast and learned a little more about the nutrition in milk.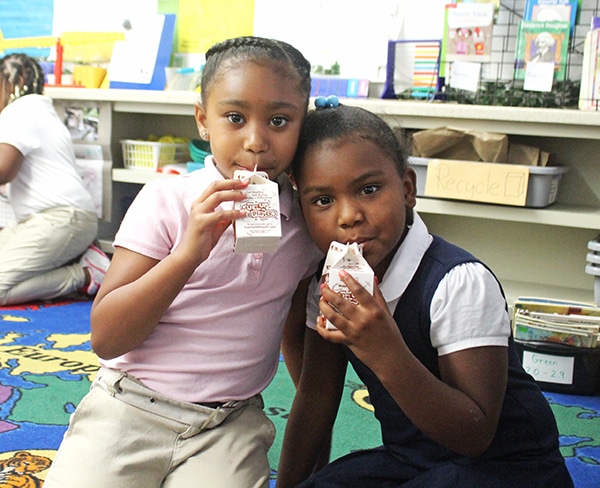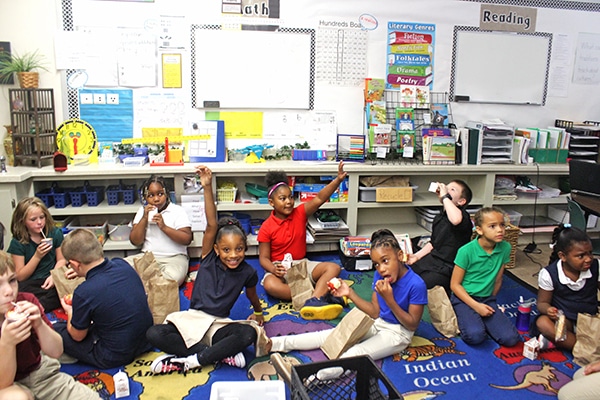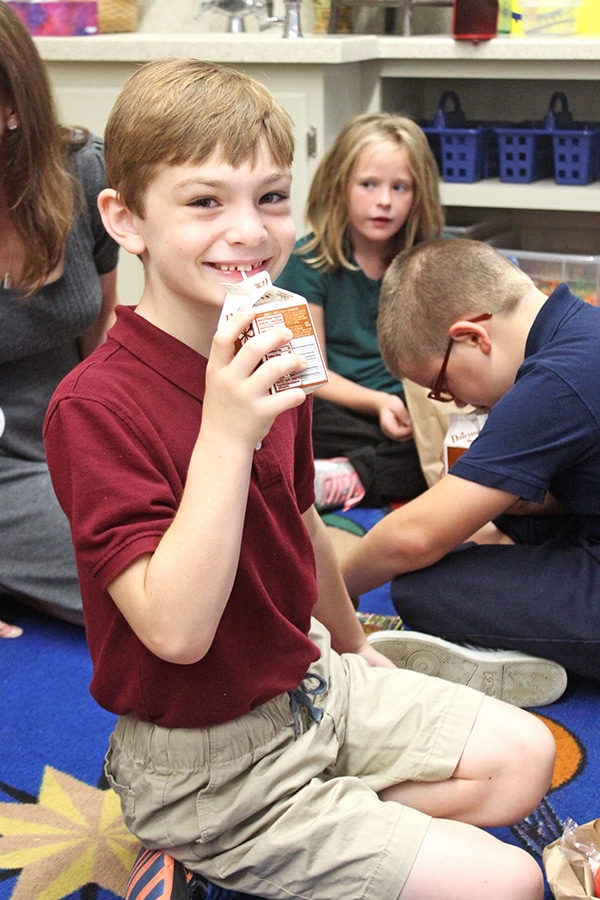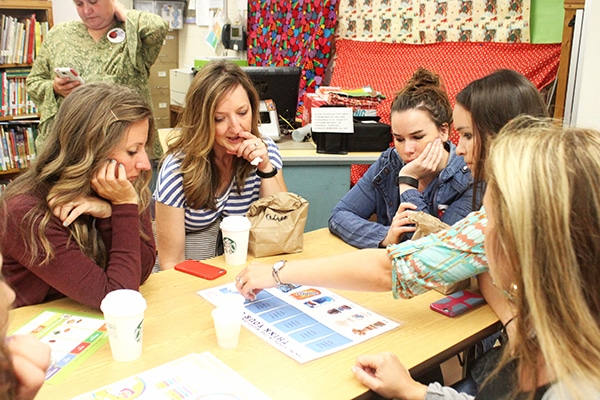 After spending some time at the school, we went for lunch at Melt Bar & Grilled to get our final fill of dairy before heading home. They have gourmet grilled cheese sandwiches galore! We got a sampling of some of the favorites and got to see their Melt Challenge sandwich, which includes all 12 of their cheeses. It was MASSIVE! I don't know how anyone could eat it themselves. I had try it though, so I grabbed a fork-full of a bite with all the cheeses and I have to say it was good. I am a cheese girl all the way and as full as I was, I was dying for another bite. So good!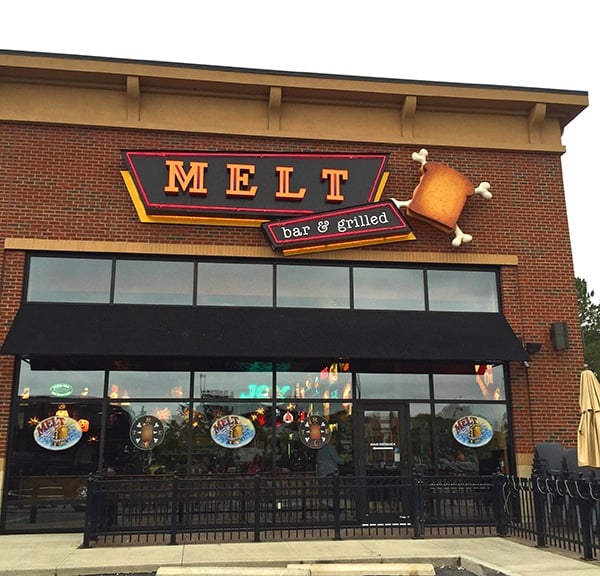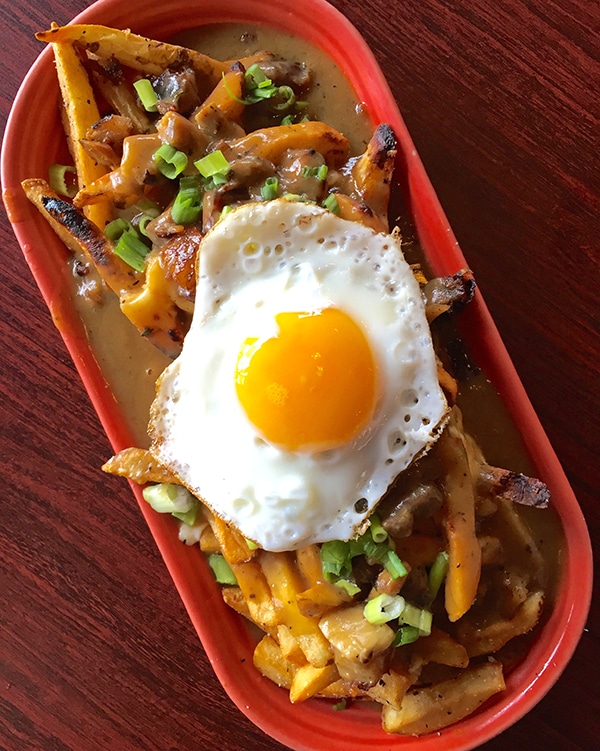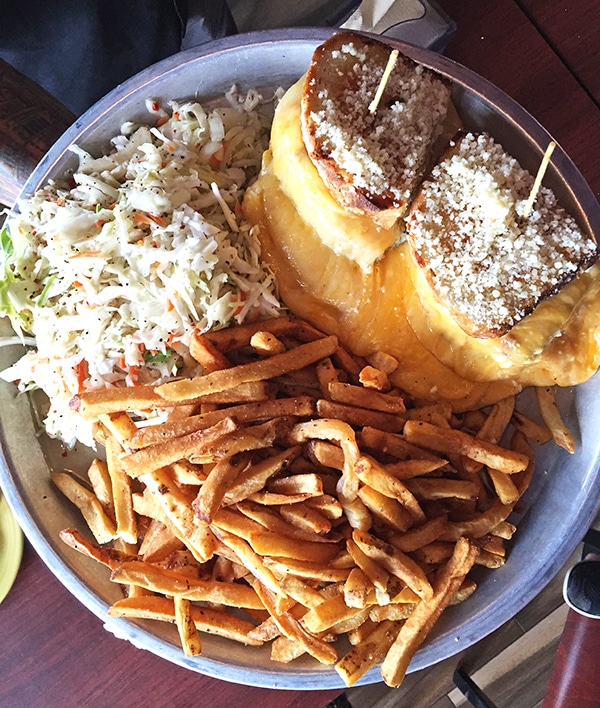 So there you have it! I'd say my extraordin-DAIRY adventure was a success! I left needing much bigger pants than when I went and more importantly, I learned a lot. There are so many food choices available to us, it's important we all make the decisions that are right for each of us – and those aren't the same for everyone. I personally have drank milk my whole life (it was basically required that have it at every meal as a kid) and I love me some cheese, but had never thought much about where all of that milk for dairy products comes from beyond picking it up off the shelf at the grocery store. It was great to learn more about diary farmers and their work and learn about the process. Thanks ADA Mideast for having me along!
This post may contain affiliate sales links. Please read my disclosure policy.