This post may contain affiliate sales links. Please read my disclosure policy.
These No Bake Nutella Pretzel Bars are going to be your new favorite dessert bars! Nutella and pretzels are the star of the show, giving you an awesome sweet & salty combo. Plus, they only use 5 ingredients!
If you go nuts for nutella like me, you have to try my incredible Nutella Cheesecake Recipe!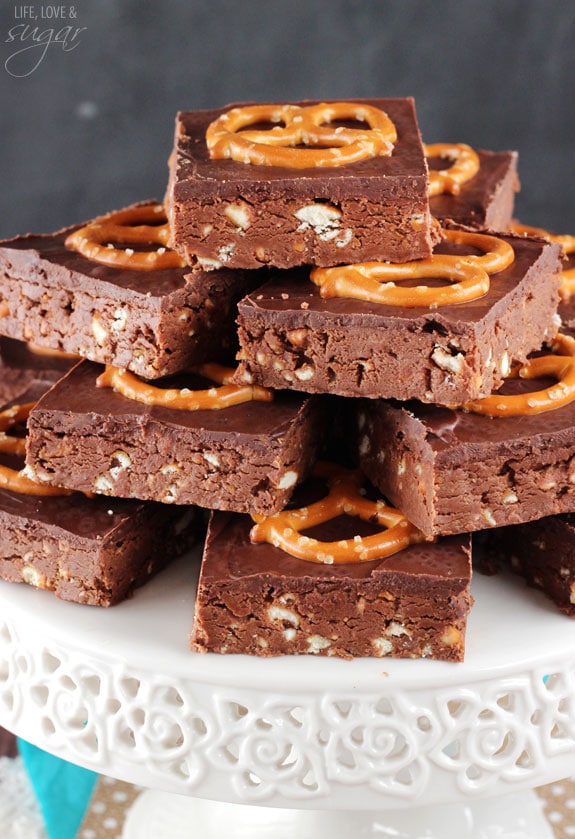 No Bake Nutella Dessert Bars
So I've almost had a breakdown twice this week. Things just have not seemed to go my way in the kitchen with my equipment. It started Tuesday…
Before we left to go out of town over the weekend, I ran the dishwasher. I emptied it before we left. Included in the dishwasher was my beater attachment for my KitchenAid mixer. I got lazy and apparently that was a bad idea.
When I went to use it on Tuesday, I picked it up and it had this grey stuff rubbing off onto my hands. I don't really know what happened, but after trying to clean it a few ways that I googled, I gave up trying to fix it. Then I almost died. I need my mixer!! I have things to make!
But I held it together and ordered another online with Amazon Prime. It said it'd get to me Thursday. Great, but not quick enough. I can't lose two nights/mornings of baking after being out of town for 4 days.
So then I found a KitchenAid flex edge beater online, ran to store and was ready to go.
Then Amazon shocked me and I got that one in the mail on Wednesday – less than 24 hours after ordering it. That is some solid turnaround time. I was impressed. And now I kind of feel like it worked out pretty well – I have two attachments. 🙂 And I love the flex edge one!
Then, yesterday morning I woke up early to make some cupcakes before work. I put everything in the bowl to mix it and went to preheat the oven and nothing would happen. I'd hit the buttons and there was no beep from touching them, nothing.
I took in a deep breath. Then kept hitting the buttons, hoping something would change. I cannot deal with a broken oven!
I googled. Nothing. I pulled out our manual. Nothing.
Crap.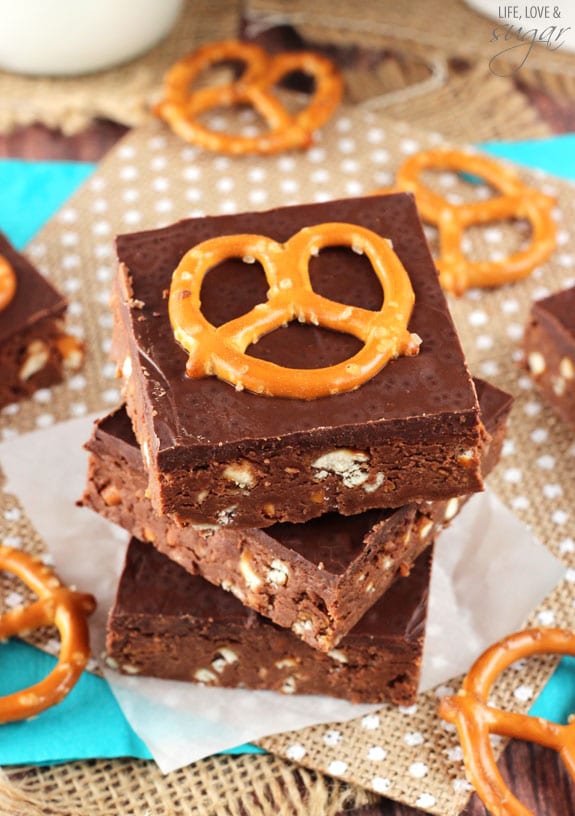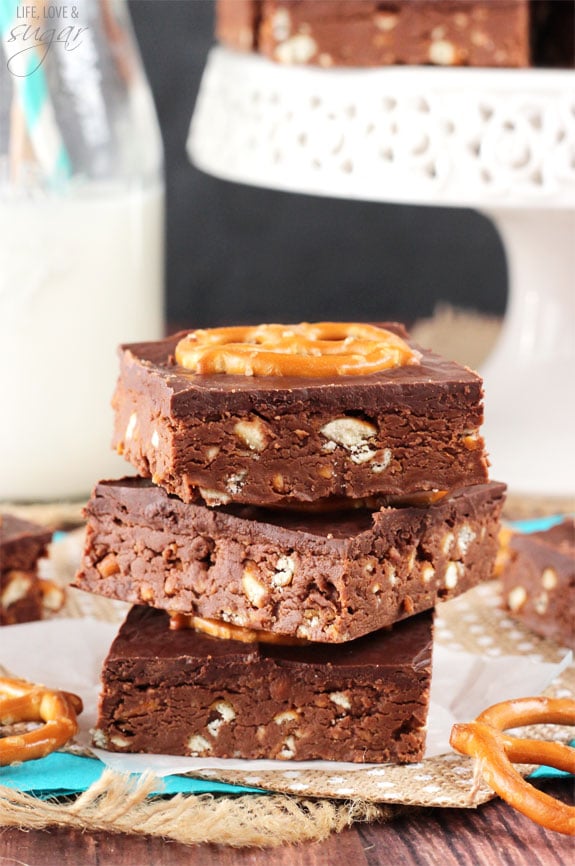 What would it cost to fix? HOW LONG?! I need my oven! Whose house can I go to and steal their oven until it's fixed?
I decided that regardless, I couldn't waste the batter. I had to keep it together. I'd give my countertop oven a try. I set it to preheat and then decided I'd risk waking the hubs to try and get his help.
Imagine going and waking up your husband to have him come the fix oven. Eek! But, it couldn't wait. I had to go to work and I had batter ready!
He so sweetly got up and came to help. He couldn't really figure it out, but then decided to go the electrical box and switch the oven off and back on.
It worked!! I literally jumped up and threw my hands in the air and yelled "YES!" Then I ran over and gave him a big hug! My hero. 🙂
Then I baked my cupcakes. And they are delicious. I can't wait to sure them with you. But for now, you've got to try these bars. They are so stinkin' good and guess what? You don't need an oven. Perfect. 🙂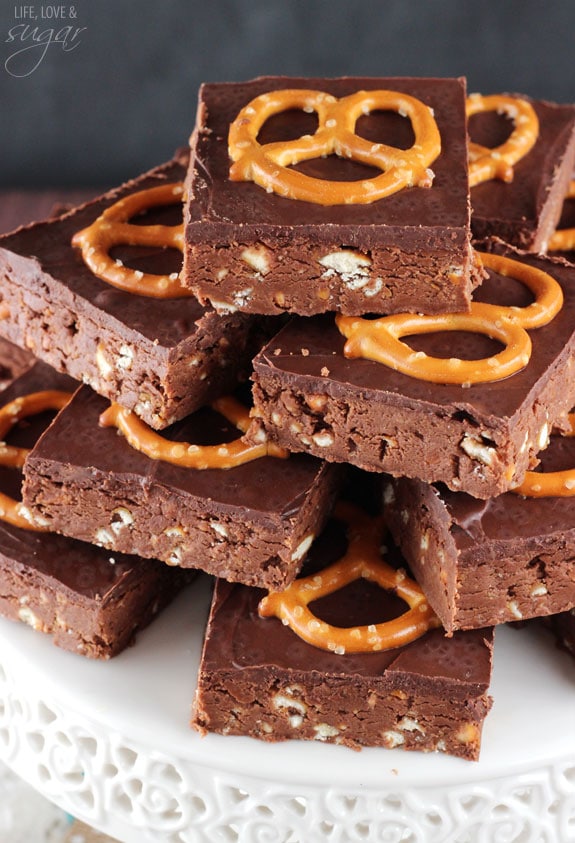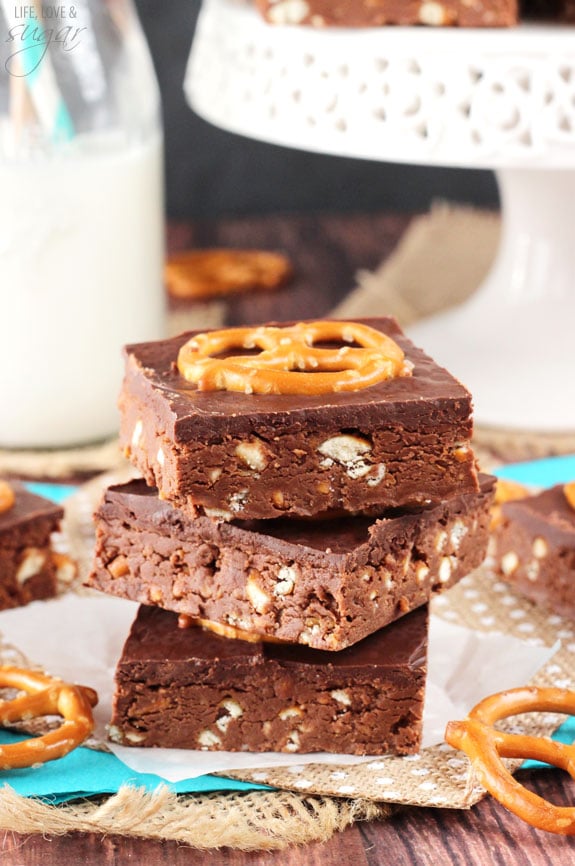 How to Make No Bake Nutella Pretzel Bars
The Nutella and butter are mixed together until smooth. Try to resist just eating it with a spoon. Add some powdered sugar and you get a thicker mixture that will work for bars. I added a little water to help it all come together. You can add more or less as you see fit.
I crushed the pretzels in my food processor and added them to the mix. They add some great texture and crunch to the bars. Plus, it makes them sweet and salty. Delish!
Spread some melted chocolate on top and you're ready to go!
These were a huge hit! They were one of those recipes that I took to work and everyone wanted to take them home to share with their families – but there were only so many bars, so they had to be nice and share.
One person said they were like a deconstructed Ferrero Rocher and it actually seemed like a pretty good comparison – but with some salty. Ferrero Rocher candies have a little crunch in them and the pretzels lend that to these bars.
I can't even look at Nutella without wanting to eat multiple spoonfuls and these bars are a great excuse to pretty much do just that. 🙂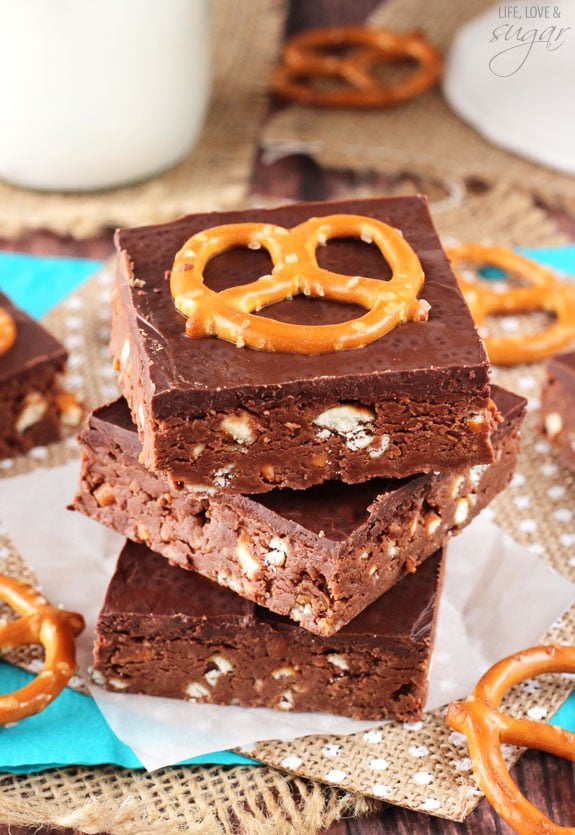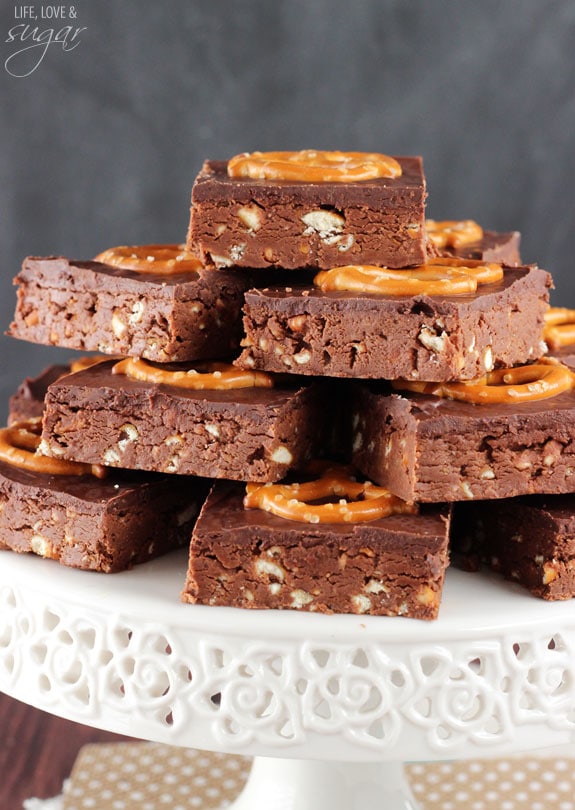 You might also like
Nutella Chocolate Cake
Nutella Cheesecake Chocolate Cookie Cups
Chocolate Covered Nutella Pretzel Bites
Nutella, Peanut Butter and Marshmallow Pie
Nutella Berry Crostini
Print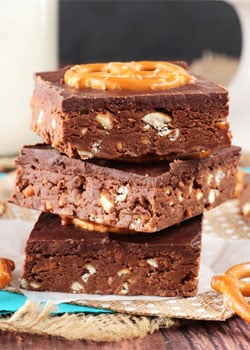 Recipe
No Bake Nutella Pretzel Bars
Author:

Prep Time:

10 minutes

Cook Time:

0 minutes

Total Time:

10 minutes

Yield:

About 25 bars

Category:

Dessert

Method:

No Bake

Cuisine:

American
---
Description
These No Bake Nutella Pretzel Bars are going to be your new favorite dessert bars! Nutella and pretzels are the star of the show, giving you an awesome sweet & salty combo. Plus, they only use 5 ingredients!
---
Ingredients
2 cups

chocolate hazelnut spread, like Nutella

3/4 cup

salted butter, softened

1 1/4 cups

powdered sugar

2 tbsp

water

1 1/2 cups

crushed pretzels

10 oz

chocolate candiquick (or similar baking chocolate)
additional pretzels, optional, for top of bars
---
Instructions
1. Line a 9×13 pan with parchment paper or aluminum foil that extends up the sides of the pan.
2. Mix together chocolate hazelnut spread and butter in a large bowl until smooth.
3. Add powdered sugar and mix until well combined.
4. Add 2 tbsp of water, if needed, to help mixture come together.
5. Carefully stir in crushed pretzels.
6. Press mixture into the bottom of the 9×13 pan.
7. Melt chocolate candiquick and spread evenly over mixture.
8. Working quickly so that the chocolate doesn't harden, press pretzels into the top of the chocolate.
9. Once chocolate has hardened, use the parchment paper/aluminum foil to lift out of the pan. Cut into bars.
---
Nutrition
Serving Size:

1 Bar

Calories:

281

Sugar:

19.9 g

Sodium:

66.8 mg

Fat:

17 g

Carbohydrates:

29.6 g

Protein:

3.4 g

Cholesterol:

14.9 mg
Keywords: nutella dessert, nutella recipe, dessert bars, dessert bars recipe, quick and easy dessert, easy dessert recipe, easy dessert recipe few ingredients, easy dessert few ingredients
Filed Under:
Enjoy!