It's officially the season of many things – family, Christmas music, baking, celebrating the birth of Jesus Christ and gift giving! 🙂 I have to say that in many ways I love giving gifts even more than receiving, especially when I feel like I've gotten the perfect gift for someone. If you are looking for a fun gift for someone who loves to bake, here's a great list of options with everything from cute coffee mugs to my favorite baking supplies!
Aprons and T-Shirts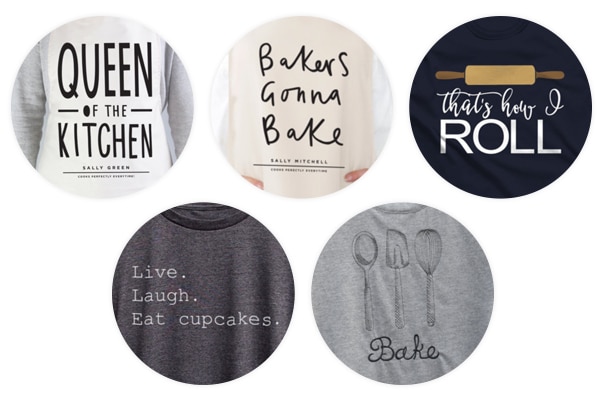 Queen of the Kitchen Apron
There's a King of the Kitchen Apron too!
"Live. Laugh. Eat Cupcakes." T-Shirt
Cake Stands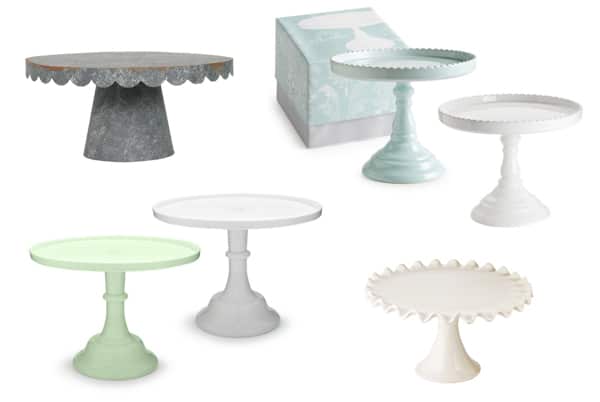 Rustic Scalloped Cake Stand
Large or Medium – super cute!
Bon Bon Cake Stand
In white and Teal! I have both and love them! High quality and would make a great gift!
Milk Glass Cake Stand
Teal and White – Love these!
Coffee Mugs
I'm kind of obsessed with fun coffee mugs right now!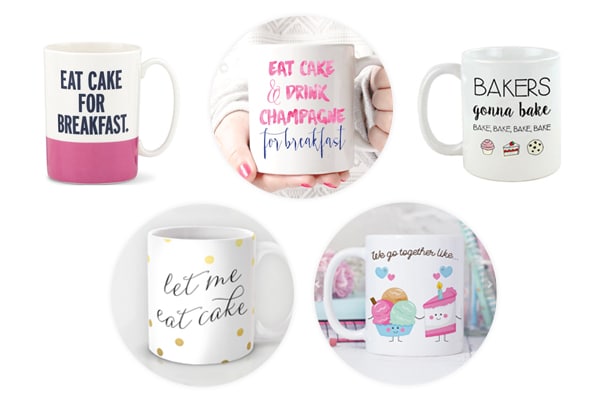 Eat Cake for Breakfast Coffee Mug
Eat Cake and Drink Champagne Coffee Mug
We Go Together like Ice Cream and Cake Coffee Mug
Cookbooks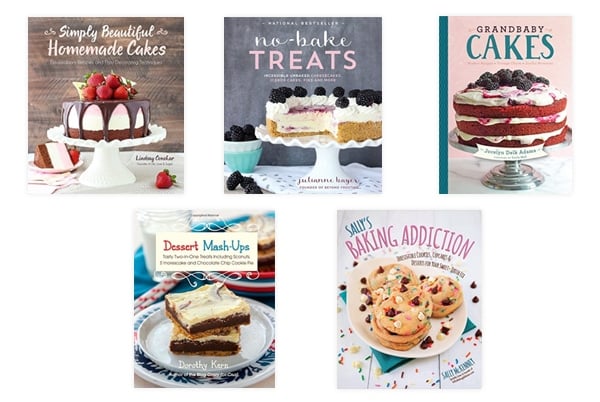 Simply Beautiful Homemade Cakes by Lindsay Conchar
Read more about my cookbook!
No Bake Treats by Julianne Bayer
Grandbaby Cakes by Jocelyn Delk Adams
Dessert Mashups by Dorothy Kern
Sally's Baking Addiction by Sally McKenney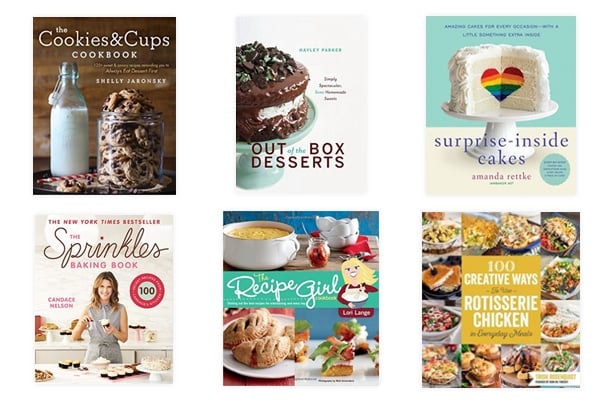 The Cookies and Cups Cookbook by Shelly Jaronsky
Out of the Box Desserts by Hayley Parker
Surprise Inside Cakes by Amanda Rettke
The Sprinkles Baking Book by Candace Nelson
The Recipe Girl Cookbook by Lori Lange
100 Creative Ways to use Rotisserie Chicken in Everyday Meals by Trish Rosenquist
Baking Supplies
These are some favorites that would make great gifts! Check out my full list of favorite Baking Tools.
Cupcake Icing tip Set
More Fun Things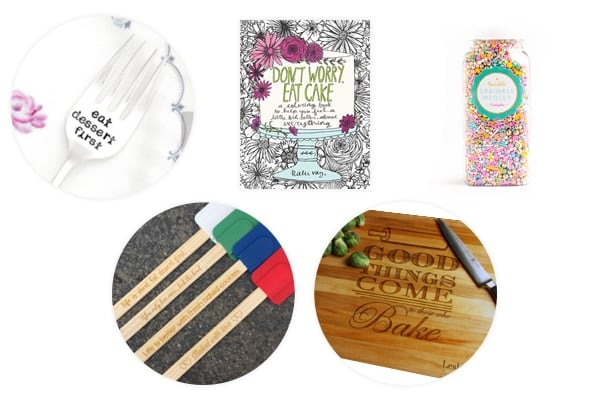 Don't Worry Eat Cake Adult Coloring Book
Sweetapolita Sprinkles
So many fun options! I love her sprinkle mixes.
"Good Things Come To Those Who Bake" Cutting Board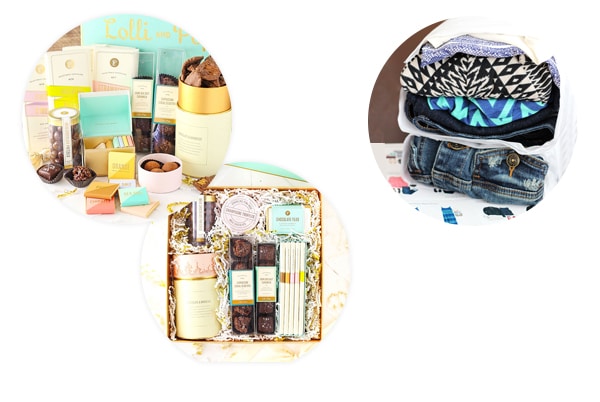 Lolli and Pops Treats Gift Box
They have some of the most beautiful and delicious gift boxes and treats I've seen. Check out the box I got – I'm obsessed and have already scheduled delivery of one to several people for Christmas!
Stitch Fix
You know I'm a fan! Check out my recent fix and order someone a box, or get them a gift card!
This post may contain affiliate sales links. Please read my disclosure policy.