This post may contain affiliate sales links. Please read my disclosure policy.
In this edition of Let's Chill, I'm giving away a $500 Amazon gift card! Plus, I have some exciting news, including my husband officially becoming an American citizen!
Let's Chill #4
It's been a while since we've "just chilled" so I decided today was the day. Let's get started, shall we?
(also, if you're just looking for the giveaway, it's at the bottom)
1. I'm chillin' with some of my favorite bloggers this weekend (Julianne from Beyond Frosting, Dorothy from Crazy for Crust, Krista from Joyful Healthy Eats, Joan from Chocolate, Chocoalte and More, Haley from The Domestic Rebel, Deborah from Taste and Tell Blog, Jen from Yummy Healthy Easy) out in Santa Barbara, CA and I am PUMPED! Julianne, Dorothy and I have been putting it together for the last several months and I'm excited for it to finally happen. I flew out last night and have been super excited all week. I even allowed myself a little drinky-poo on the flight. 🙂 Follow me on instagram and/or twitter to follow along with the weekend or just follow #sbfoodieescape. We've got some super fun things planned!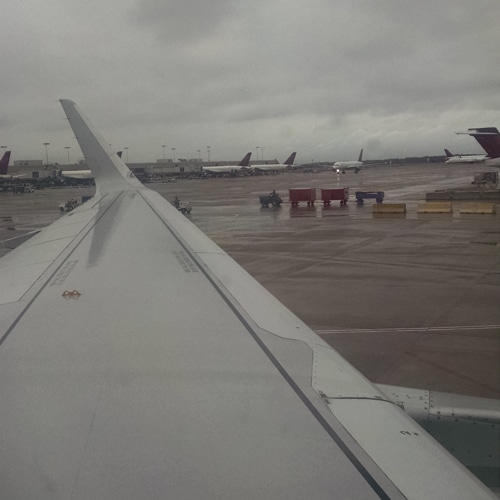 2. The hubs was out of town all last week on a fishing trip. Any time I get a chance to bake my heart out when he's gone, I'm on it! Last week I baked like crazy and busted out all kinds of cake decorating tips to play with. I'm hoping to show you what I was working on soon.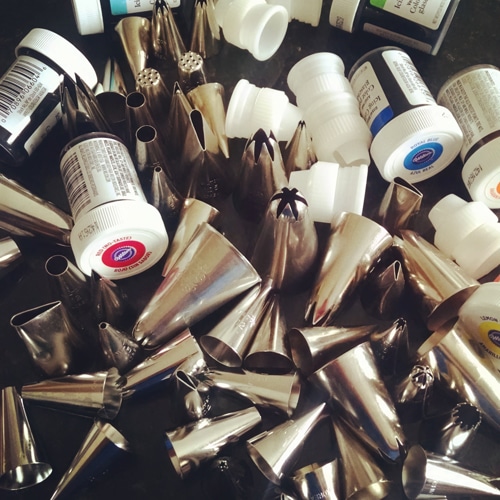 My mom also came into town while he was gone to help clean my house. She's pretty awesome like that. Of course, just before she left, she was all, "The one thing I didn't get to do was clean out your freezer." Which turned out to be a shame because…
3. I got home from work Monday night and in an effort to spend some nice time with me since he'd just gotten back into town and I was leaving in a few days, the hubs set up a candle lit dinner for the two of us that was ready when I walked in the door…sort of.
The hubs doesn't really plan to cook and it was sort of a spur of the moment decision, so he grabbed a freezer meal out of the freezer and made it for us. Shortly before I walked through the door, he happened to notice the expiration date on the bag…from a year ago.
Oops.
Mom – when are you coming back? 😉
Kidding, I can totally clean out my own freezer…one of these days.
The bright side was that I'd just stopped at the grocery store on the way home and gotten an already cooked rotisserie chicken (I love those things), so nothing was lost. I threw some stuff together quickly and we ate – didn't even have to blow out the candles.
And it was the thought that counted anyway. Could the hubs have been any sweeter? Love him!
Becoming an American Citizen
4. Speaking of the hubs, he finally became an American citizen! He's been in the country for about 20 years, but just applied for his citizenship last year and it finally came through. We threw him an America party and everyone came over in their best red, white and blue gear. I decked the party out with themed food. I'll be sharing more pictures from the day, but for now here's a picture of the inside of the cake (surprise inside flag cake!) and some of the fun paper goods we had.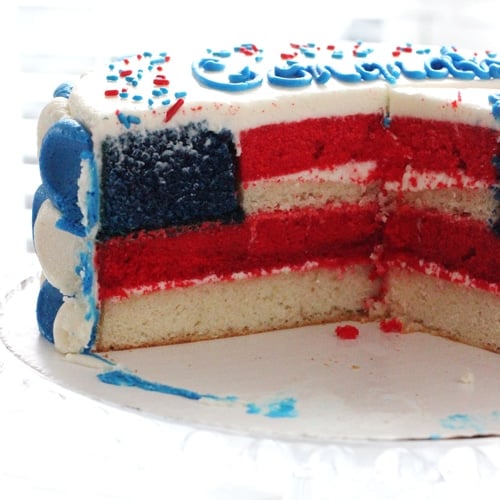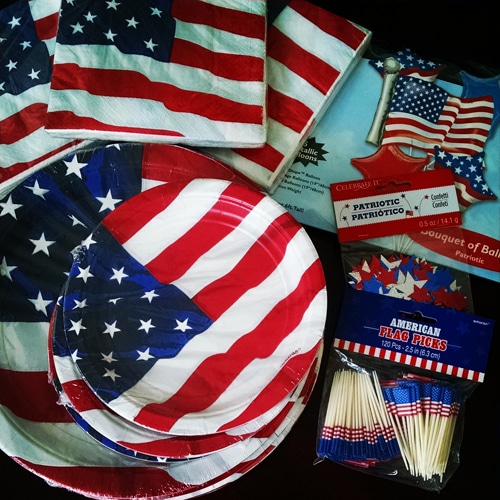 5. It's finally spring! I'm not sure that the weather has totally gotten the memo yet, since this week has totally been rainy and kind of chilly. But we've had a lot of nice days too and got our planters all set up on Easter weekend. Aren't they pretty and bright and festive?! I love them!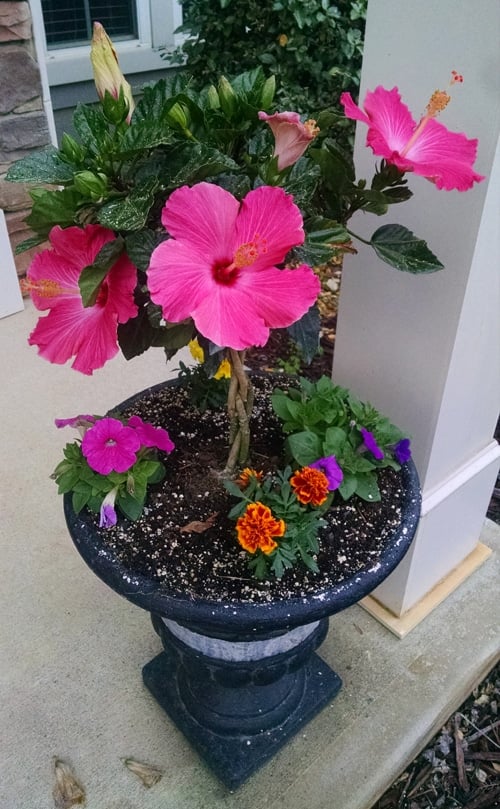 Starting Our Family
6. On an entirely different note, if you've been following the blog for a while you may know that the hubs and I have been struggling to start a family (Miscarriage and Trying to Conceive and Baby Journey Next Steps). I haven't shared more about it since November, which is hard to believe. But the truth is there hasn't been much to say. I've considered writing a post several times, but it seemed silly to write just to say there was nothing to write. So I'll give a mini update here.
We have done nothing, though we are still "trying".
We did go to an informational session back in February at a fertility clinic. I went with the intention of helping the hubs get more educated on all of it (I've done my research and have talked to some friends who've gone through it). I'd hoped that I'd leave feeling strongly whether it was the right thing to do to move forward with and I didn't feel that way. It felt right to wait. So we are.
I will say though that we are struggling more recently with the whole thing. It's painful. And lately, it's been making us question some things and decisions. We are trying to stay focused though and trust. We still firmly believe that if and when it's time to do something, we will know. For now we are mainly looking forward to…
7. Our trip to SOUTH AFRICA! You may remember we were supposed to go at the end of last year, but the hubs didn't get his citizenship and passport in time. Well, we've got both now and the trip is scheduled for May! We are pumped! The hubs hasn't been back for 15 years and it'll be my first time. Can.not.wait.
And of course some friends and family think it's there that we'll get pregnant. I'm not necessarily in agreement, but it would be kind of nifty. I'd be down for it. I've already checked and I'll be ovulating then. 🙂
TMI? (Note from Julianne, who proofread: Kinda, ya).
8. These hand sanitizers are hilarious.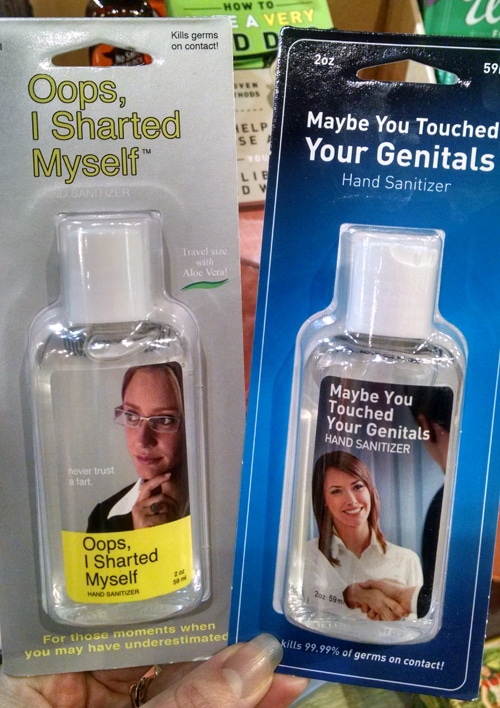 9. I've been contributing once a week to Parade Magazine online for about a month now. I've been compiling some of my favorite recipes into fun roundups, so be sure to check them out.
Here's an awesome list of 30 cakes that aren't actually cake cake, but ice cream cakes, cookie cakes and all kinds of fun celebration cakes. Love! Pin it!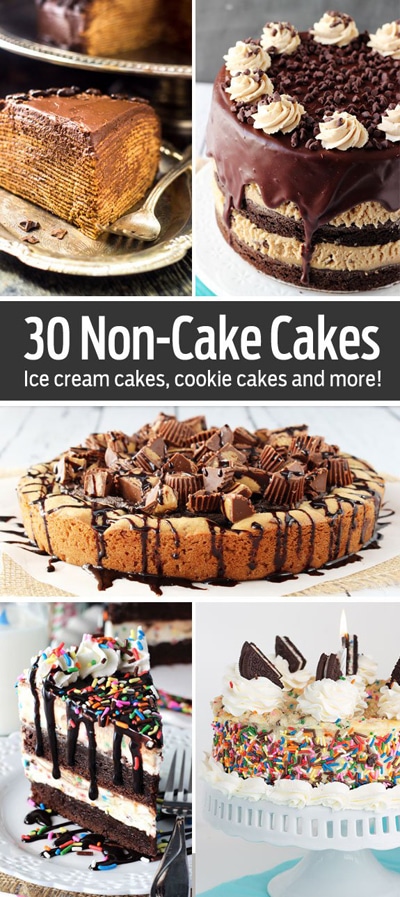 Although this roundup was for St. Patricks Day, is there ever really a bad time for Baileys and/or Guinness in baked goods? I think not. Check them out – 20 Spiked Desserts For St. Patricks Day! Pin it!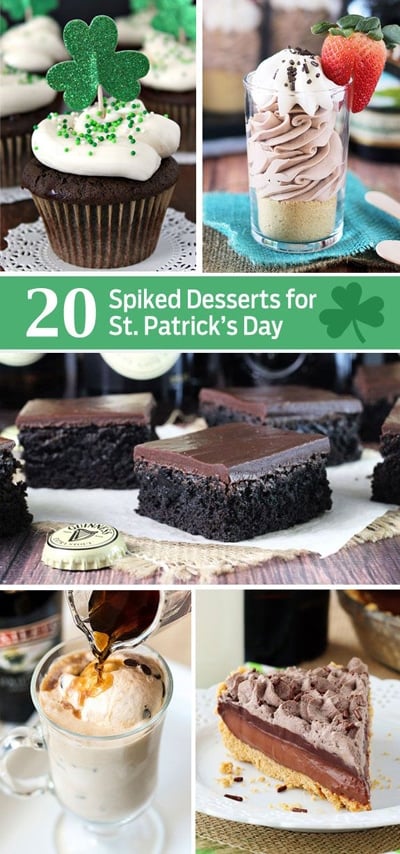 10. And finally the giveaway! I've teamed up with some other bloggers to give away $500! Woot woot! Enter to win below. The giveaway goes through April 30 and is open to US and Canada residents. Good luck!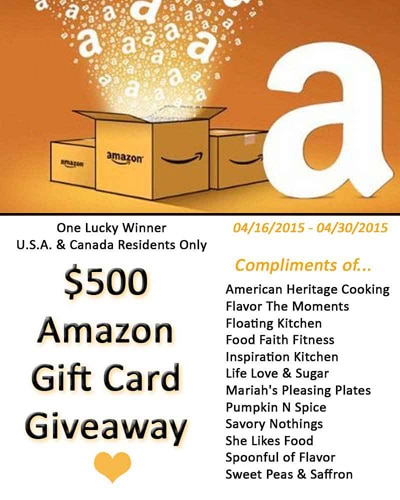 Have an awesome weekend!