This post may contain affiliate sales links. Please read my disclosure policy.
I can't wait for Thanksgiving on Thursday! A few days off of work and lots of good food. Can't beat it. My favorite part is all the pumpkin and the sweet potato casserole. Naturally anything with sugar is my favorite part. 😉
But alas, once the food coma passes it's officially time to get ready for Christmas. Many of you have probably already begun your shopping. I know my mom has. But I just can't get there until after Thanksgiving. It is, however, time to start thinking about what you might get.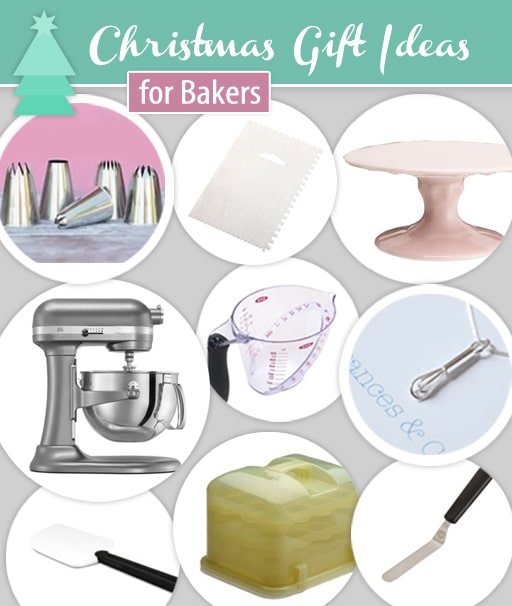 Shopping this time of year can be crazy! So I like to know what I want to get ahead of time. Gotta make that list, check it twice and then cross everything off of it. The crossing it off is my favorite part. Coming up with the list can be the hardest part though, so I thought I'd help you out with a list of somethings that would be great for the baker in your life.
Some of these are things that I use all the time and LOVE! A couple are things that I've not used but want to get myself. Let's get started.
The Best Ever Cupcake Icing Kit
There is no question that this is totally necessary for the cupcake lover. I've never been able to find these same icing tips in a store. They are big and fabulous and come with the perfect sized reusable icing bag. All the cupcakes you find on the blog have been iced with one of these tips. I know and love them, but also need more myself. Unfortunately some of them lost a battle with the garbage disposal. Maybe I should go ahead and get myself 2 packs…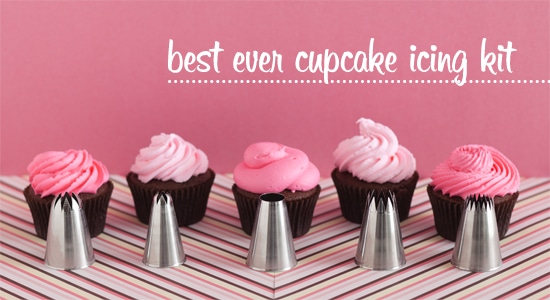 CIA Masters Collection Heat Resistant Silicone Chef's Spatula
This is my very favorite silicone spatula. I'm picky about my spatulas. I don't care much for ones with the ridge in the middle. The problem with those is when you go to scrape the batter off the side, some of it gets stuck in the little groove the ridge creates. This spatula doesn't have that problem and I love it. It's really sturdy and has help up perfectly for me for years.
OXO Good Grips 4-Cup Angled Measuring Cup
OXO Good Grips 2-Cup Angled Measuring Cup
I'm a big fan of these measuring cups because not only does it mark measurements on the sides, but also from the top. That way when you're pouring something you don't have to try and pour and lean over to see the side of the cup at the same time. Brilliant. Use it all the time.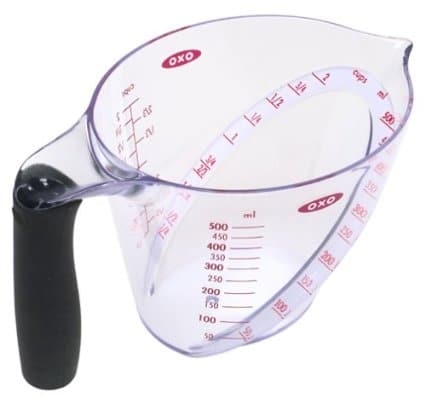 Pyrex Prepware 2-Cup Measuring Cup, Clear with Red Measurements
Even though I love my angled measuring cups, they are plastic and sometimes you need ones that are heat resistant. These are great for that reason.
Wilton 409-7712 Angled Icing Spatula, 9-Inch, Black
I couldn't live without this spatula. I have a 13-inch as well, but rarely use it. The 9 inch is where it's at for me. Best ever.
Ateco Decorating Comb & Icing Smoother
I have used multiple icing smoothers and this one is by far my favorite to get that smooth appearance on a cake. It's lightweight and so easy to use. My cakes immediately got smoother and better when I started using this. Love.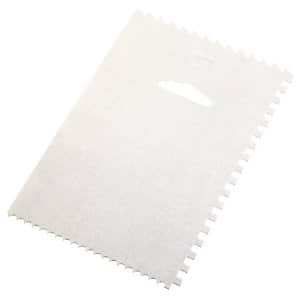 KitchenAid KP26M1PSL Professional 600 Series 6-Quart Stand Mixer, Silver
Well this really is a no-brainer if you can afford one. I have the 6 quart one listed because that's what I have and a friend of mine finds the 5 quart too small (we love making big cakes), but either one is great. I got mine for my birthday last year (which just so happens to be Christmas) and it's the best thing I've ever gotten. My arm does not miss the workout form the hand mixer and I love that I can turn it on and walk away.
Wilton Trim-N-Turn Ultra Rotating Cake Stand
If you like to ice cakes, you (or your special someone) needs a turntable. They are the best. Certainly there a lot of options, this is just the one I use.
Cupcake Courier 36-Cupcake Plastic Storage Container, Lemongrass
I love this carrier! The main reason being that it's nice and tall for storing cakes. It's also got 3 levels for cupcakes. Honestly, I ice most of my cupcakes kind of high so I can't use all 3 levels once they're iced. But I would still buy this again because it's so nice to be able to store my cakes. I like them tall. 🙂 Plus, it's air-tight, so it keeps things nice and fresh. I'll even store cookies, brownies, etc. in it.
Rosanna Petit Treat Cupcake Stand Pink
To be honest, I get most of my cake stands from Home Goods, but I love this pink one. Pretty cake stand are an awesome gift. Can you ever have too many?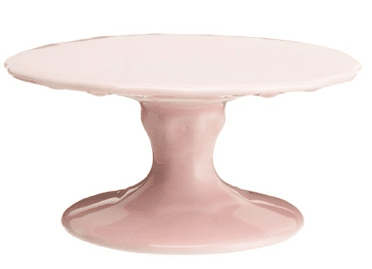 Sterling Silver Whisk Pendant or Charm
How stinking cute is this necklace. I don't actually have it, but a close friend of mine made me some earrings for Christmas last year that are just like it. I definitely need to add the necklace to make it a set.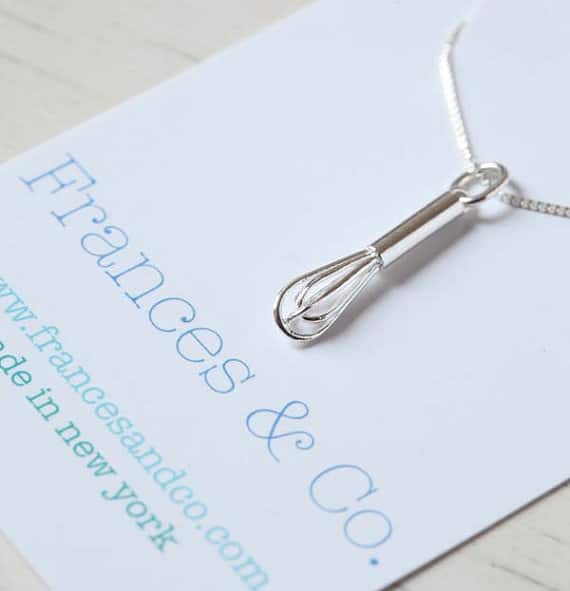 So there you have it! My favorite baking tools. Good luck with the shopping and Happy Thanksgiving! 🙂
Disclosure: Some of the links in the post above are "affiliate links." This means if you click on the link and purchase the item, I will receive an affiliate commission.
Regardless, I only recommend products or services I use personally and believe will add value to my readers.
This post linked to Inside BruCrew Life, Pint Sized Baker and Table for Seven.