This post may contain affiliate sales links. Please read my disclosure policy.
Today I'm showing you how to save and print out your favorite recipes using a free service called Ziplist! With a few clicks, you can have an easily accessible recipe index, shopping list and even some awesome coupons.

Saving and Printing Recipes with Ziplist
I get asked all the time about printing and saving recipes from the blog. I added a great print feature (using Ziplist) a while ago and now I've added another feature – the Recipe Box!
I'm all about making things easy and I know a lot of people already use Ziplist to organize their recipes. It's used by so many great blogs, and with it you can organize all your favorite recipes in one place and even make shopping lists from them! Plus, it's easy to pull up on the phone app right in the store – score!
It's super handy and it's free to use! You just have to make an account. Here's how it works:
Right next to the print button on every recipe, you'll see a "Save Recipe" button. Click on that to save the recipe.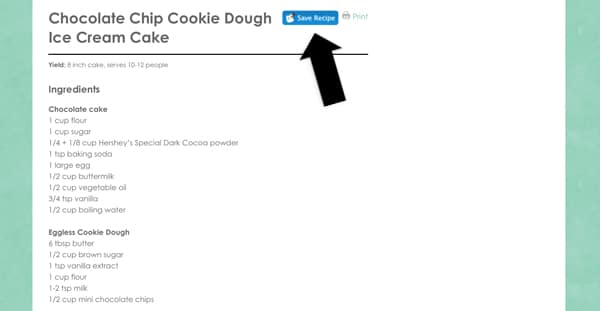 Next, you'll get a screen telling you it's been added to your recipe box. From there, you can keep checking things out on the blog or go to your recipe box.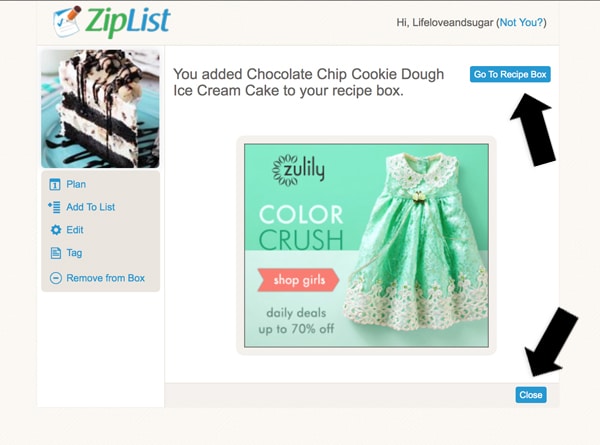 From your recipe box you can organize your recipes, create shopping lists and even get coupons! Who doesn't love coupons?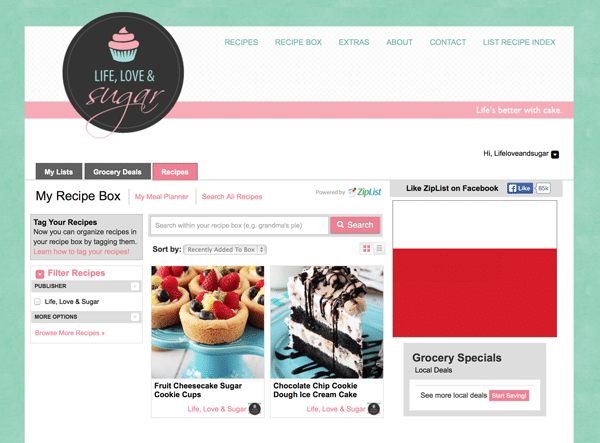 I can tell that a lot of you are already using this new feature, so yay! I'm so glad many of you already love it and I hope those that haven't used it yet are excited to try it. I hope it's helpful!