Fluffernutter Puppy Chow
This Fluffernutter Puppy Chow is a fun, easy treat to make! And it combines two delicious flavors – peanut butter and marshmallow.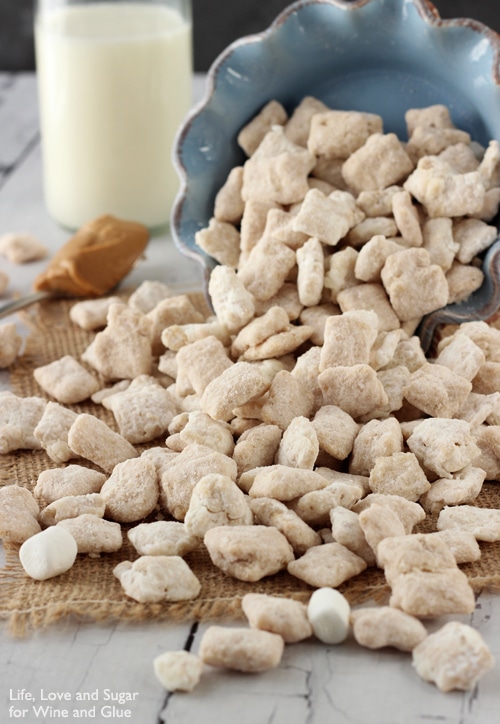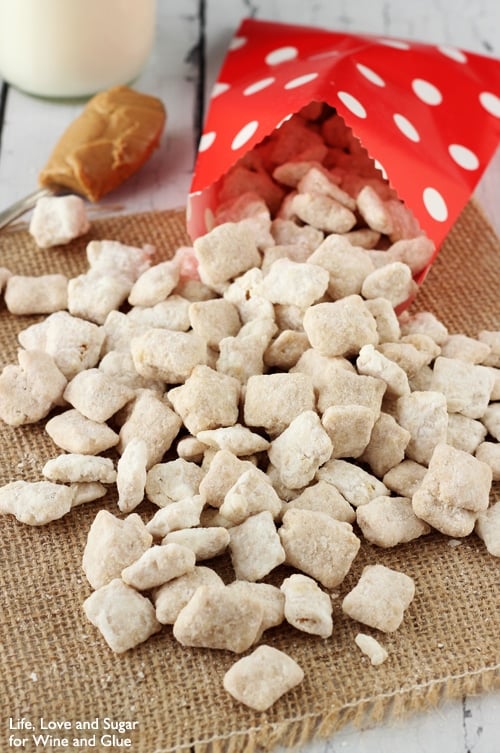 Have you ever had a fluffernutter sandwich? It was a favorite of mine growing up and it inspired this puppy chow (and a few other recipes on the blog). It's a the easiest sandwich to make – marshmallow fluff and peanut butter. Often, I like to add some Nutella too. You know, just to up the health factor. 😉
And today I'm sharing this recipe over on Wine and Glue! Lisa just had a new little baby girl and is taking some time to be with her family, so I'm helping out today by sharing this recipe. I hope you'll head over and check it out.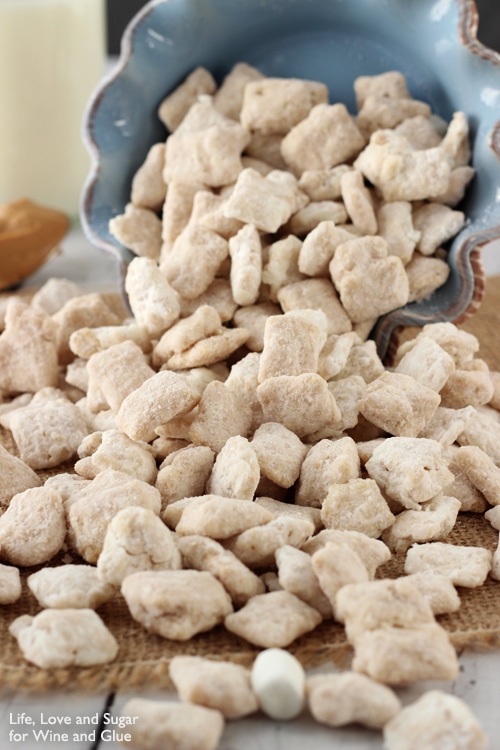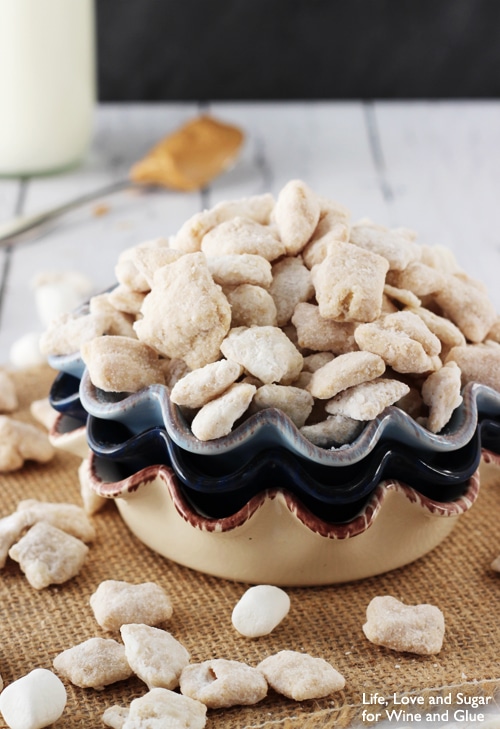 And you should definitely check out her beautiful little baby girl, Piper. She is absolutely adorable!
Here are some other yummy recipes from Lisa at Wine and Glue that you might like:
Chocolate Peanut Butter Brookie Pie
Lemon Cheesecake
I'll be back Friday with a delicious cake recipe! Plus, Friday is my husband and I's 5 year wedding anniversary – crazy!
Get the recipe for Fluffernutter Puppy Chow here.
You might also like:
Reeses Marshmallow Ritz Cracker Sandwiches