Having the right frosting consistency can be crucial to the success of your cake or cupcakes. Too thin and your cake and frosting won't hold together well. Too thick and frosting can be tough to work with. There are a few factors to consider and since questions about frosting consistency are something I get somewhat regularly, I figured it was worthy of it's own post. So let's talk about it a bit.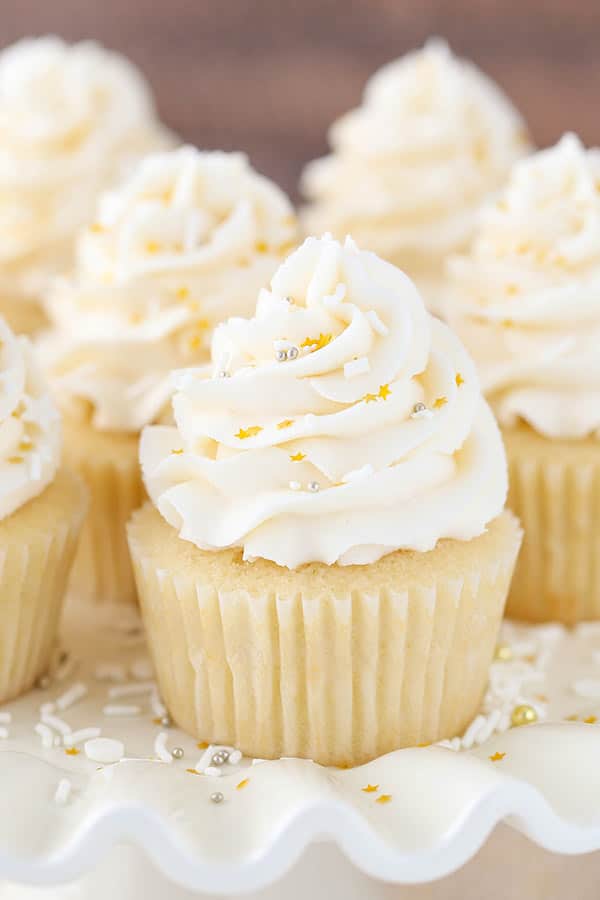 First let's start with my standard vanilla buttercream frosting (an American-style buttercream) that I use some variation of in a fair number of my recipes. You can click through and read that post for additional information, but as far as consistency is concerned, here's what to keep in mind:
Butter vs Shortening – I mention in the vanilla buttercream post that I use half and half. You can read all about why in that post, but for consistency sake I'll mention that shortening is more stable. Using half and half gives the benefit of the butter flavor and the stability of shortening. If you choose to use all butter, keep in mind that it will be softer at room temperature or in warmer temperatures.
Powdered sugar – I often get questions about the amount of powdered sugar used in my frostings. There are two reasons for the amounts usually. One is that powdered sugar is what adds volume to the frosting. You could reduce the amount, but you'd end up with less frosting and therefore need to increase everything overall to have the same volume of frosting I had. Now I'm known to be a little heavy on the frosting because of the way I frost my cakes. If you think you'll use less frosting, that might not be an issue. The other reason for the amount of powdered sugar I use is the consistency. It thickens the frosting. If you add less than called for, your frosting will end up thinner. Again, because of the way I smooth my cakes when frosting them, a thicker consistency is important. I'll talk more about that soon.
Liquid – Vanilla frostings will most often use milk, cream or even water as the liquid. The consistency of your frosting is a balance between the powdered sugar (thickener) and liquid (thinner). Certainly the butter plays a part too, but once you've got your butter in there, the thickness of the frosting depends largely on the balance of powdered sugar and liquid. With ANY frosting, be careful about adding too much liquid. For example, if you use a strawberry frosting like on these neapolitan cupcakes, you'll need to consider any other adjustments you make before adding the liquid puree. The amount of puree I add is based on how thick the frosting already is (based on the amount of powdered sugar). Because I add the full four cups of powdered sugar, the frosting is thicker and can hold the recommended 5 tablespoons of puree. If you were to reduce the amount of powdered sugar, you'd also need to reduce the amount of puree. Otherwise you'll likely have a very soft frosting that doesn't hold it's shape or it's place on your cupcake.
So to review —> the amount of powdered sugar + the amount of liquid = the consistency of frosting.
Ok, so now that we've talked about how all the parts of the frosting work together to give us a certain consistency, let's talk about what kind of consistency you want. This will depend on what you're using the frosting for.
If you are following my tutorial for frosting a smooth cake with buttercream, you will want a thicker frosting. I will maintain that my ratio of butter to powdered sugar to liquid is best, but you can certainly adjust it. The question I get with my tutorial most often is, "Does the paper towel not stick to the frosting?" Because of the consistency of the frosting, the answer is, "No". However, if the consistency is off and it's too thin, it will stick.
So how do you know if your frosting is good to go? The best way I've found to test this is simply to tap my finger up against the frosting as I'm alternating mixing the powdered sugar and liquid. I just use the pad of my index finger. If I tap it against the frosting and nothing sticks, it's too thick still. If my finger is coated in frosting and it's fairly sticky, it's too thin (at least for frosting a cake based on my tutorial). You want it to be just sticky enough that some of your finger is covered, but not the whole thing. See the photo below.
Correct consistency for frosting a smooth cake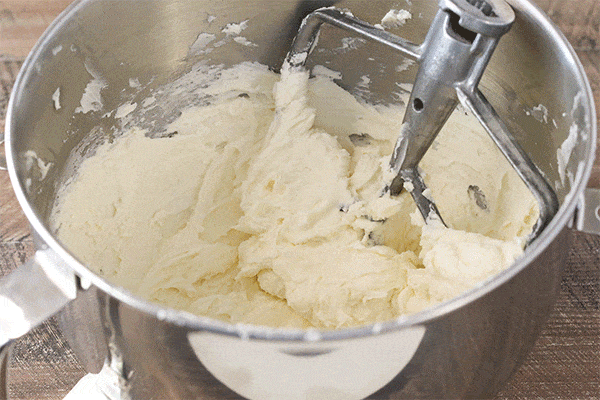 Frosting is too thick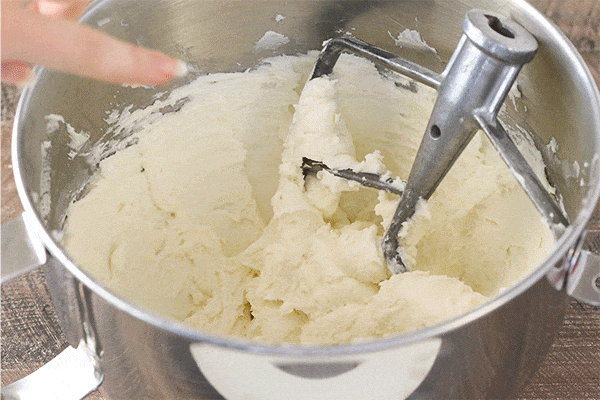 Now if I'm frosting cupcakes, I will usually go for a frosting that is on the slightly thinner side. I don't need it to stand to stand up to the paper towel, plus I find that frosting has a nicer piped look when it's a little thinner. Tap your finger against the frosting and it's correct if the frosting sticks nicely and is fairly sticky. Do not thin it too much though. You don't want it too thin.
Consistency for cupcakes or a thinner frosting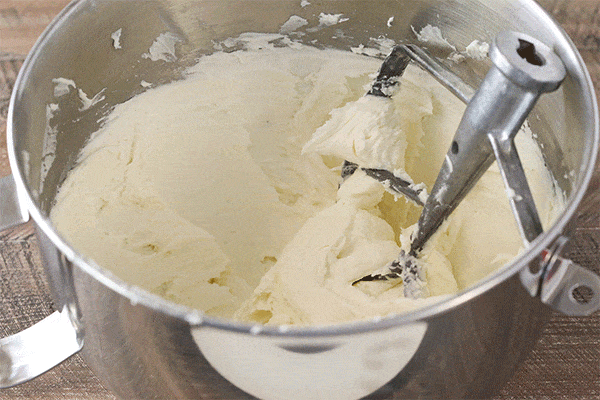 The other consistency that's important to get right is when you are using a dam with a filling in a cake, like with this Pina Colada Layer Cake. The pineapple filling is thinner and would likely squeeze out from between the cake layers once built if you don't use a dam or the dam frosting isn't thick enough. You want to be sure it stays in place. For this scenario, I use the same consistency of frosting I use for frosting a smooth cake – when tapping agains the frosting, some should stick to your finger, but not the whole finger. Since you'll be frosting the cake in the same consistency frosting, that works great.
So that's how I think about frosting consistency! It's an important aspect of successfully frosting or decorating a cake or cupcakes. I hope you find this helpful!
As mentioned before, you can find my standard vanilla buttercream recipe here.
What are your tips? Are there questions you have that didn't get answered? Let me know in the comments!
This post may contain affiliate sales links. Please read my disclosure policy.