This Creamy Lemon Tart is the perfect balance of sweet and tart! It's so smooth and creamy too, thanks to the addition of sweetened condensed milk. This tart recipe is the best dessert for a lemon lover!
Looking for another lovely lemon dessert? Try my Lemon Poppyseed Layer Cake!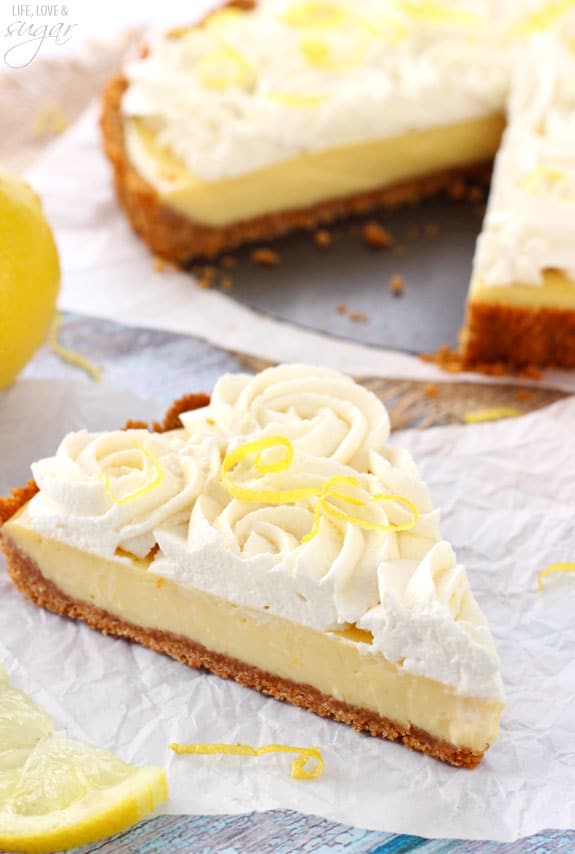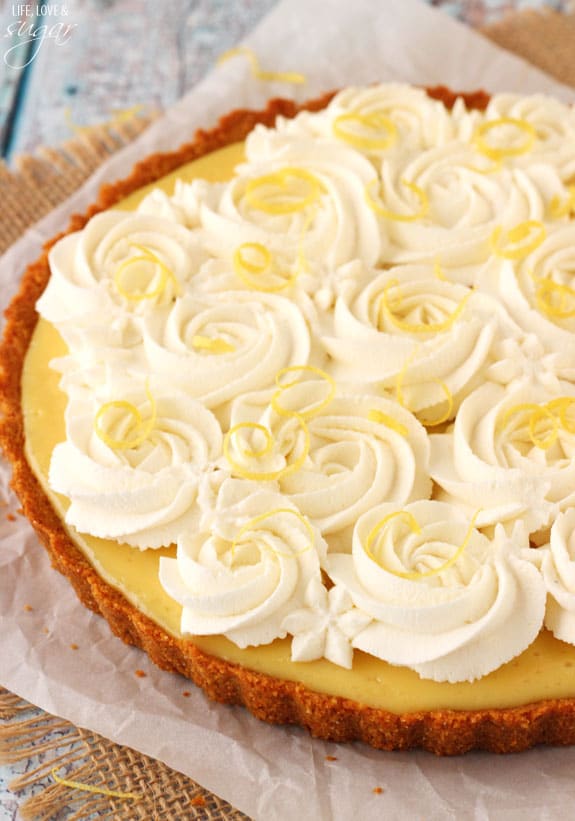 Easy Lemon Tart Recipe
So it occurred to me last week, after getting back from Santa Barbara, that I have some weird sleep habits. I'm always so pumped to get home to my own bed (it's so soft and big!) and part of the reason is my weirdnesses.
I actually still sleep with a teddy bear. Don't judge. There's a real reason. And it's not that I love teddy bears.
The hubs actually gave me a teddy bear back on our very first Valentine's Day together when we were 18, and I slept with it for years. Finally my mom was like, you have got to get a new one – this thing is old and gross. Of course I didn't care. It was the original. But I gave in and got a new one. In my head it's still the one he gave me though. 🙂
But even that isn't the full reason I sleep with one. The true reason is that I have bad sleep habits. I sleep on my stomach, which is totally bad for my back. And I already have a bad enough back. So I actually sleep with a the teddy kind of propping me up so that I'm not fully on my stomach.
See? A real reason.
Problem is, when I sleep somewhere that's not my own bed, I don't want to cart my teddy around and look like I'm 5. So I'll actually just use a pillow. But that's so bulky. I much prefer the teddy. Plus, it's red and covered in hearts. Duh.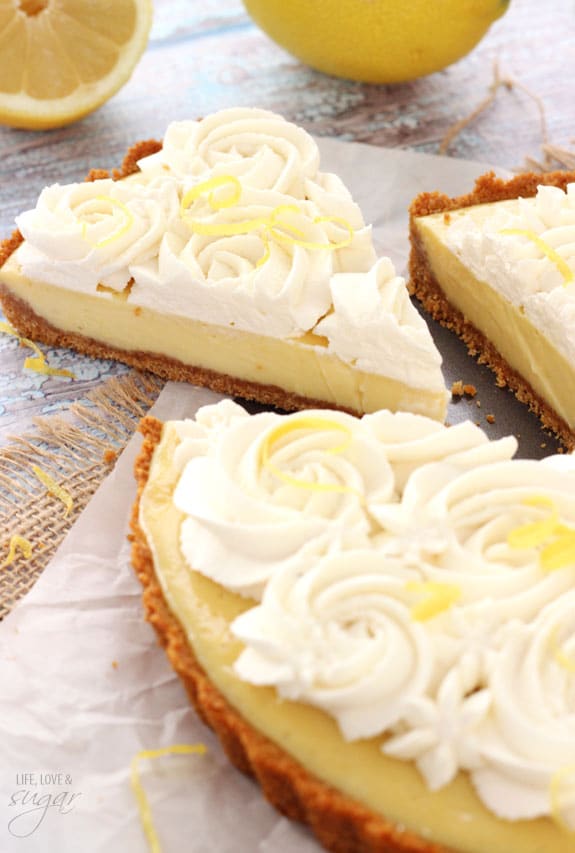 The other thing I do I will also blame on the hubs. Because this time it really is his fault. And it was also when we were 18.
There was a big ice storm in Charlotte during our senior year of high school. We knew the storm was coming and made sure he came to the house as the storm started so he'd be stuck there. #naughtyteenagers
We lost power for several days so we spent that time hanging out with my younger brother sledding and playing games by the fire. Then at night, we all slept by the fireplace.
One night, I laid down on the couch with my head in the hubs' lap. To keep my ear warm, he put his hand over it. Now, most nights, I sleep with the sheet pulled up over my ear. There's just something so comforting about it to me now. And I feel warmer – even when I'm plenty warm.
I'm a total weirdo, right? 🙂
Oh well, the hubs is also a total weirdo too – he doesn't like lemon desserts. #whoisthisguy?
It's kind of sad because he doesn't get to taste how awesome it is, but kind of awesome because more for me! Sadly I didn't actually get much of this one. It's one the desserts I sent off with my mom for her weekend gathering with friends and I didn't want it to be missing too much.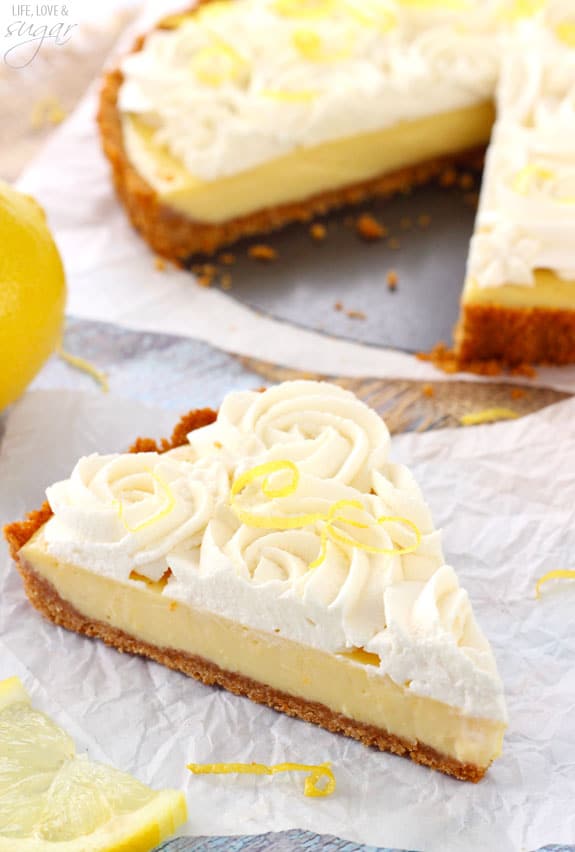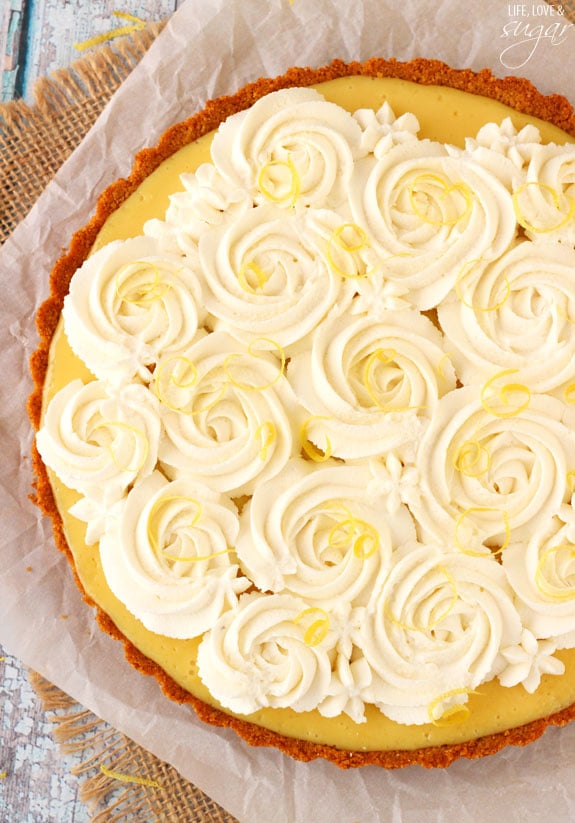 I can tell you though that the taste I had was amazing and so lemony. Sweet, tart – just like you want a lemon dessert to be. It was also a hit with my parents' friends.
How to Make The Best Lemon Dessert
I got tart pans recently and I just love the cuteness of them. I love this one also because it's so easy to make.
I used a graham cracker crust, which is baked. I don't suggest skipping the baking. It really does help hold the crust together and since the filling remains somewhat soft, so you'll want the crust to be more solid. The filling is firm enough, but sort of creamy soft. So good.
The filling is made by beating egg yolks with lemon zest until they turn a pale yellow. It's very easy and doesn't take very long. Then you add the sweetened condensed milk and lemon juice mixture and bake it. Easy peasy.
And if you're wondering what to do with the leftover egg whites, many of my cupcakes use egg whites, so check them out. Here's the vanilla cupcakes recipe as a starting place, and a lemon blueberry cupcakes recipe as well. Why waste egg whites when you could make cupcakes?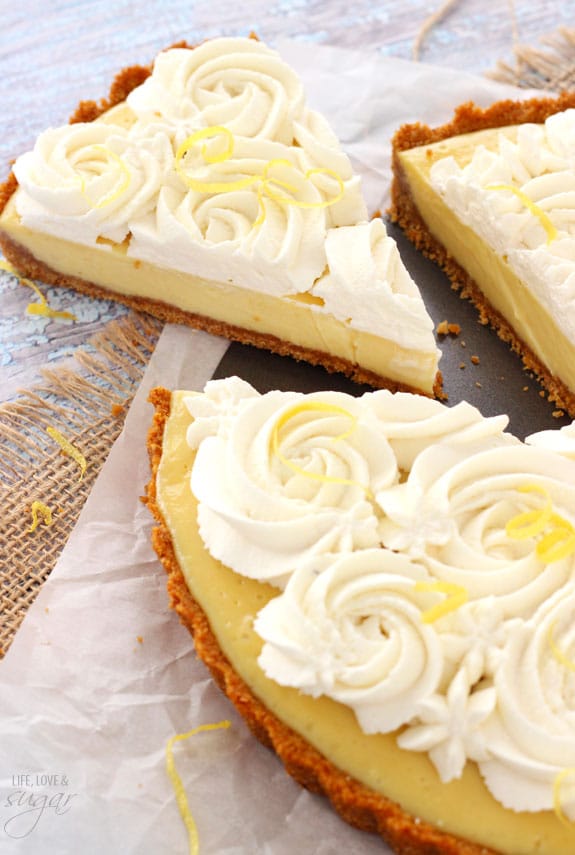 More Recipes You'll Enjoy
Lemon Poppyseed Cake
Easy Lemon Strawberry Trifle
No Bake Lemon Cheesecake
Fluffy Lemon Raspberry Cupcakes
White Chocolate Lemon Bars
Print
Recipe
Creamy Lemon Tart Recipe
Author:

Prep Time:

20 minutes

Cook Time:

23 minutes

Total Time:

43 minutes

Yield:

8-10 slices

Category:

Dessert

Method:

Oven

Cuisine:

American
---
Description
This Creamy Lemon Tart is the perfect balance of sweet and tart! It's so smooth and creamy too, thanks to the addition of sweetened condensed milk. This tart recipe is the best dessert for a lemon lover!
---
Ingredients
CRUST
1 1/2 cups

graham cracker crumbs

2 tbsp

sugar

6 tbsp

butter, melted
FILLING
1/2 cup

fresh lemon juice (about

3

–

4

lemons)

14 oz

can sweetened condensed milk

2 tsp

finely grated lemon zest

4

egg yolks
WHIPPED CREAM
2/3 cup

heavy whipping cream

1/3 cup

powdered sugar

1/2 tsp

vanilla extract
---
Instructions
1. Grease a 9 inch tart pan and preheat oven to 350 degrees.
2. Combine graham cracker crumbs, sugar and melted butter.
3. Press graham cracker mixture into the bottom and up the sides of the tart pan.
4. Bake for 7 minutes, then remove from oven and set aside.
5. Whisk together the lemon juice and sweetened condensed milk. Set aside.
6. In a mixer bowl, beat the lemon zest and egg yolks on high until pale.
7. Add sweetened condensed milk mixture to egg mixture and beat until smooth.
8. Pour filling into the crust.
9. Bake for 15-17 minutes. The edges should be set and the center should jiggle a little when the tart is moved.
10. Cool for 30 minutes, then refrigerate for at least 6 hours, or until firm.
11. To make whipped cream, whip heavy whipping cream until it begins to thicken.
12. Add powdered sugar and vanilla extract and whip until stiff peaks form.
13. Add whipped cream to a piping bag fitted with the Ateco 844 tip, or similar (Wilton 1M will work). Pipe whipped cream in circles, starting from the center and working outward. Fill in gaps with drop flowers by piping little drops of whipped cream (they look like small flowers). Refrigerate until ready to serve.
---
Nutrition
Serving Size:

1 Slice

Calories:

196

Sugar:

9.9 g

Sodium:

46.6 mg

Fat:

15.1 g

Carbohydrates:

13.6 g

Protein:

2.3 g

Cholesterol:

111.3 mg
Keywords: lemon tart recipe, lemon tart, lemon dessert recipe, tart recipe, lemon recipe, lemon dessert, easy dessert recipe, best dessert recipe
Filed Under:
Enjoy!
This post may contain affiliate sales links. Please read my disclosure policy.