This Monkeys and Bananas Birthday Party is how we celebrated the twins' first birthday! Monkey birthday cakes and fun banana-flavored food all made appearances! It was a fun day and a great celebration of a crazy first year!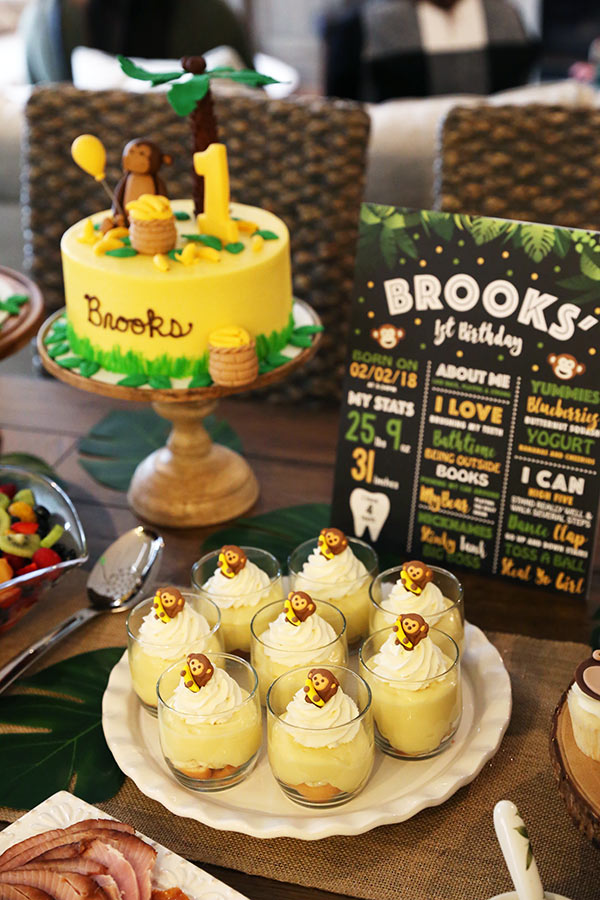 Monkeys and Bananas Birthday Party
So I've been meaning to share this post for weeks. I was sure it was happening last week and then the whole family (twins included) got an insanely awful stomach bug. I won't give you all the details, but it knocked me off my feet for a couple days. It was the first time the boys have ever really been sick, aside from one time they ran a little fever for a few days. It was quite a way to break us into parenting two sick babies – while sick ourselves! Nutty!
Anyhow, back to their party. I remember prior to having kids, my mom once shared with me that she didn't understand why people threw such parties for their one year olds when they won't even remember it. Then a few months after the twins were born, I told her I knew exactly why. It's not for the kid/kids at all. It's for the parents! It's to celebrate that you survived the first year!
And for us, the first year was full of amazing moments, but also quite a challenge as we learned how to parent two babies. Not to mention all the time we waited for them and all that went into having them (IVF). It was well worthy of the celebration!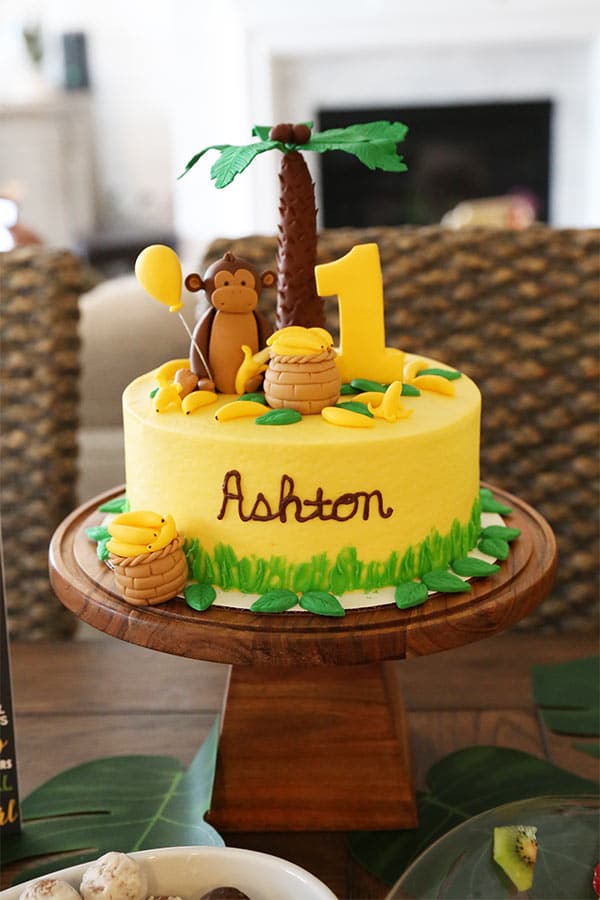 So in planning this shin-dig, I tried very hard to keep things as simple as possible. The hubs tells me all the time that I put so much on myself to do everything and make it perfect that I often end up tired and stressed and don't get to enjoy things as much as I should. So I took that to heart and got as much help as I could. So if you want to recreate any part of this party, it shouldn't be too hard. 🙂
To start, there were the cakes. I went against the grain and made full sized cakes for the boys, rather than smash sized cakes. What can I say? I wanted to decorate some cakes. So I went with two 8 inch cakes for the boys, and cupcakes and other desserts for the rest of us.
I made my favorite Moist Chocolate Cake for the boys, decorated them with my Vanilla Buttercream tinted yellow, and then used some of the vanilla and tinted it green to make the grass at the bottom of the cakes. EVERYTHING else was purchased on Etsy. 🙂 Find it all here:
Fondant Monkey, number one, balloon and basket of bananas
Fondant Trees
Fondant Leaves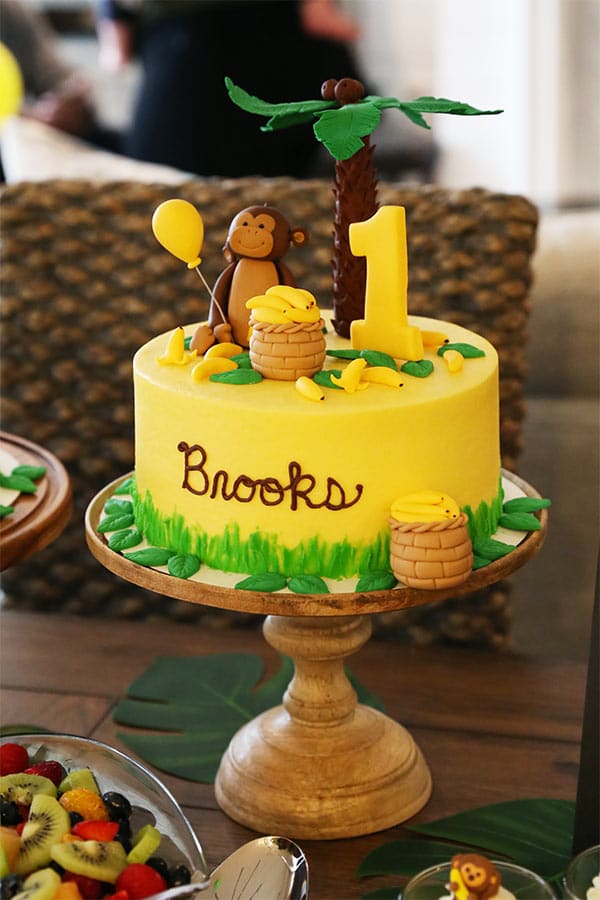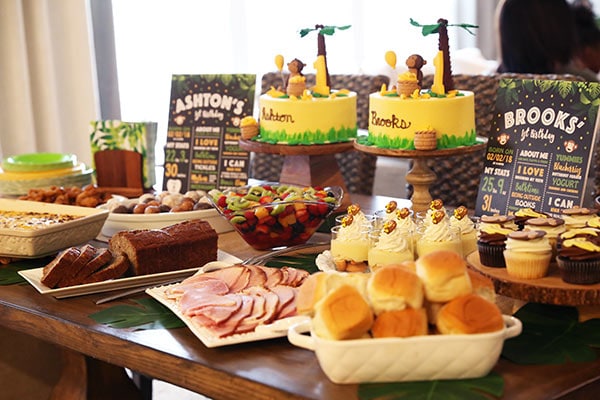 For the rest of the food, I tried to stick with banana-y things and foods that the boys love. It was kind of a brunch-time party, so we had this Overnight Baked Banana French Toast Casserole, which was the hit of the party and so easy to put together the night before. I also made a little fruit salad with all their favorite fruit and little almond extract. We had ham and chicken nuggets – some more of their faves. And then Banana Bread and mini Banana Pudding Trifles, which I modified from this banana pudding trifle recipe. I made this Overnight Sausage and Egg Breakfast Casserole and had some Dunkin Donut Munchkins (which were actually something I wanted, lol).
And finally, the cupcakes! The chocolate ones were these Homemade Moist Chocolate Cupcakes and the others were these Banana Cream Pie Cupcakes but with my Cream Cheese Frosting. You can find the monkey and banana toppers on Etsy.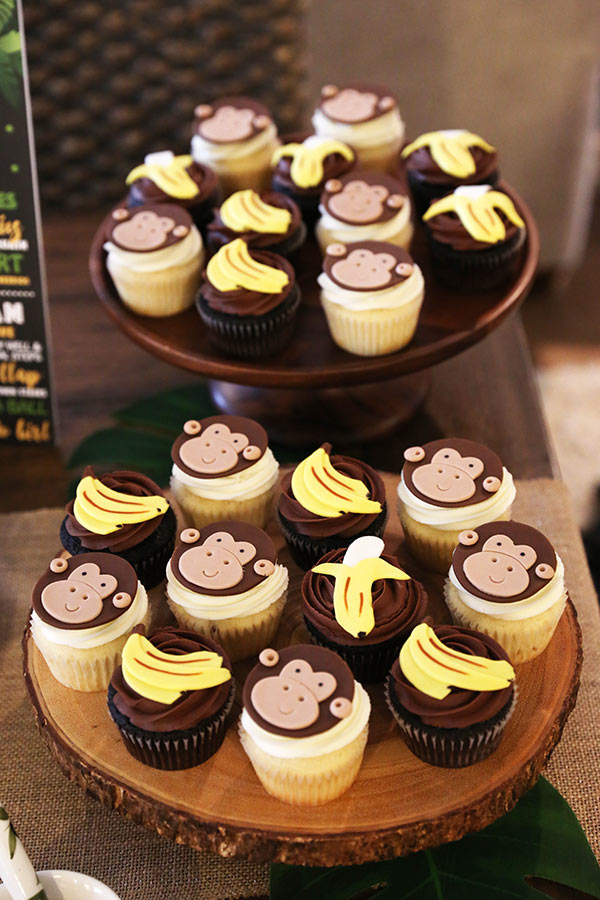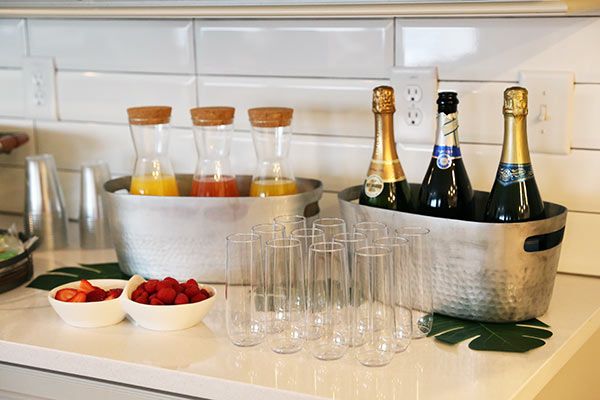 And you know how I said this party is all about the adults getting to celebrate? Well, we also had a little mimosa bar. Milk for the boys, mimosa's for us. We had three kinds of juice, some fruit and of course, champagne. Naturally, it was a hit. I got these great little stemless, shatterproof champagne glasses (that are actually plastic), which were perfect. And then I got the jungle-y leaves on Amazon.
One of the final touches were the AMAZING cutout cookies from my friend Glory over at Glorious Treats. One of the sweetest people and she was so sweet to make these cookies for me so that I didn't have to stress over them. How cute are they?!?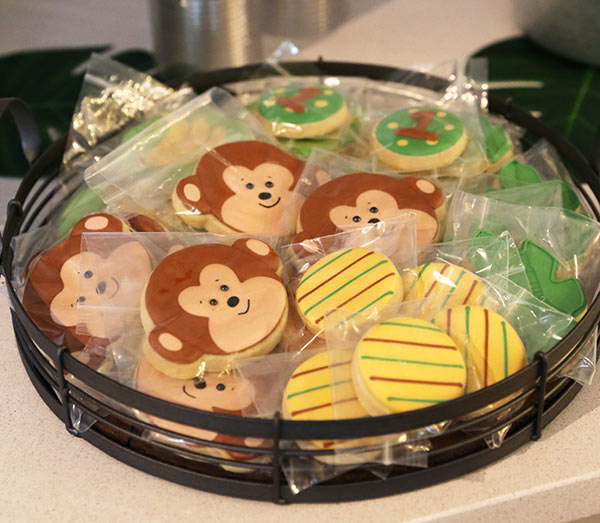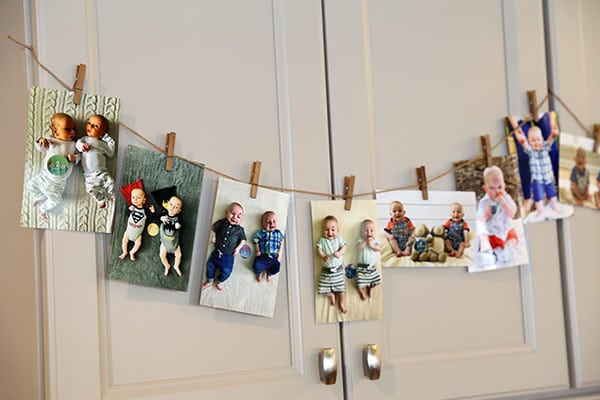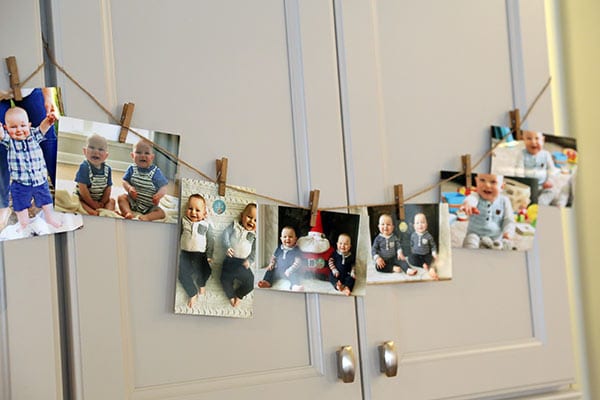 Then we also printed out their monthly photos from the first year. The change from start to finish is so crazy! These boys have grown like crazy!
The final touch were these birthday milestone posters. SO fun! And they'll be awesome to have and look back on one day.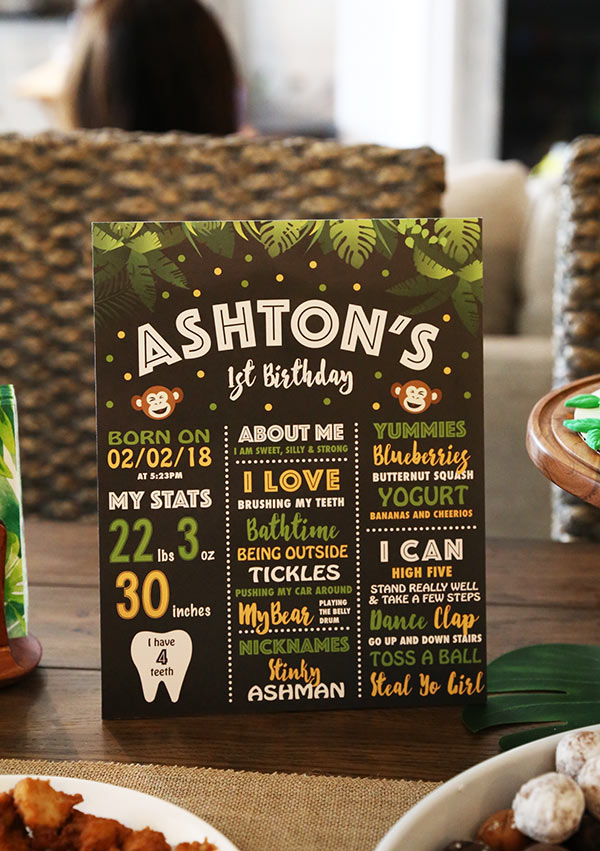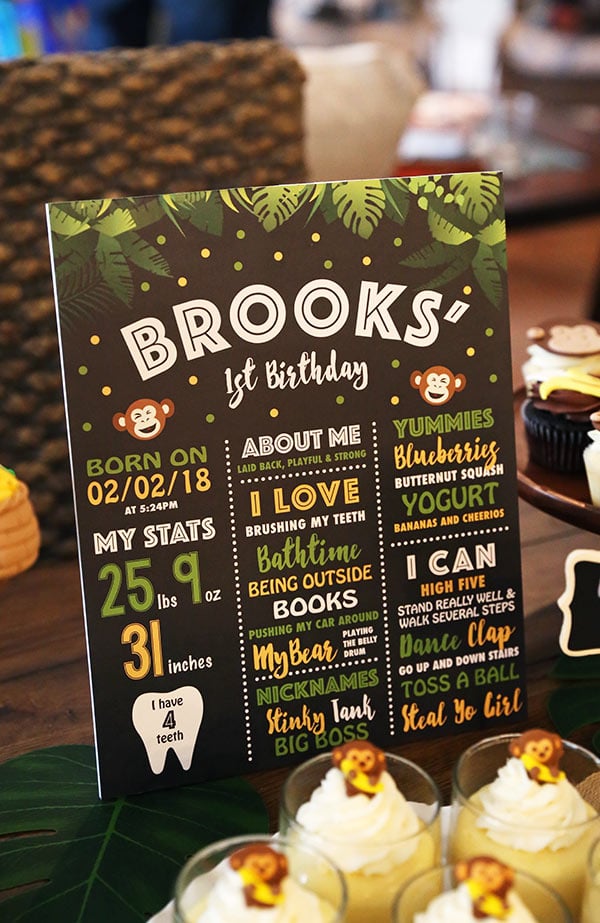 So there you have it! All the elements of the twin's first birthday – full of monkeys and bananas! It was a fun party and a nice celebration. Yay for the first year and here's to the second!
A couple things that aren't pictured, but were nice are these cute little high chair banners and monkey balloons (which the boys played with for weeks – they stayed inflated so well!).
This post contains affiliate links.
This post may contain affiliate sales links. Please read my disclosure policy.