August 17, 2015
Key Lime Pie
I don't know about you, but I love a good Key Lime Pie with just the right amount of sweet and tart. This Key Lime Pie totally fits the bill and is a classic recipe you'll make over and over.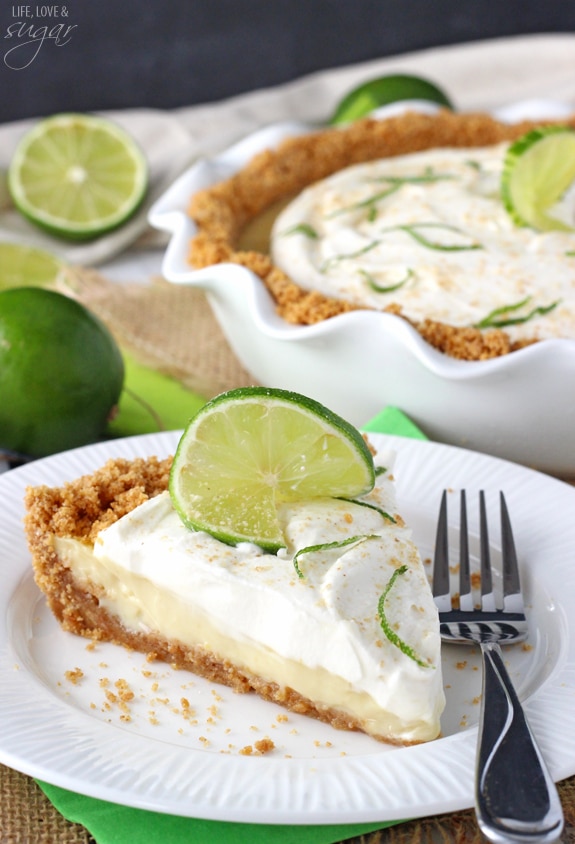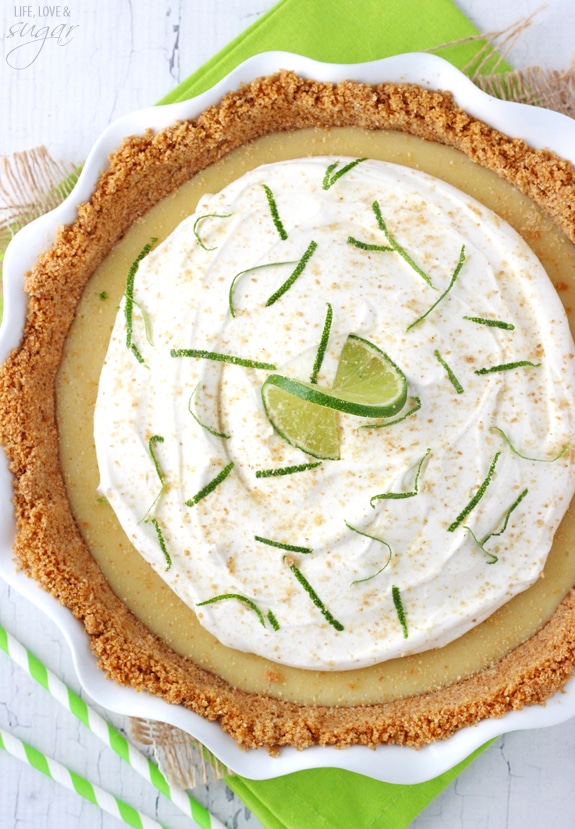 So the other day at our small group (a church group that meets weekly) we randomly got onto a discussion about a particular hashtag. One woman was saying that she'd just learned what #smh was and felt like an idiot that she hadn't known already. She'd thought that it was literally a word, like when people say "psh".
"Smh". Try sounding that out. It's not easy.
So she started making the noise/saying "smh" and we were all dying laughing. One other woman in the group couldn't believe she hadn't known what it meant.
So then the rest of us spoke up (there's 7 couples) and revealed that we too had no idea what it meant and would've thought the same thing. So the one woman in our group that's totally cool enough to know what it means filled us in.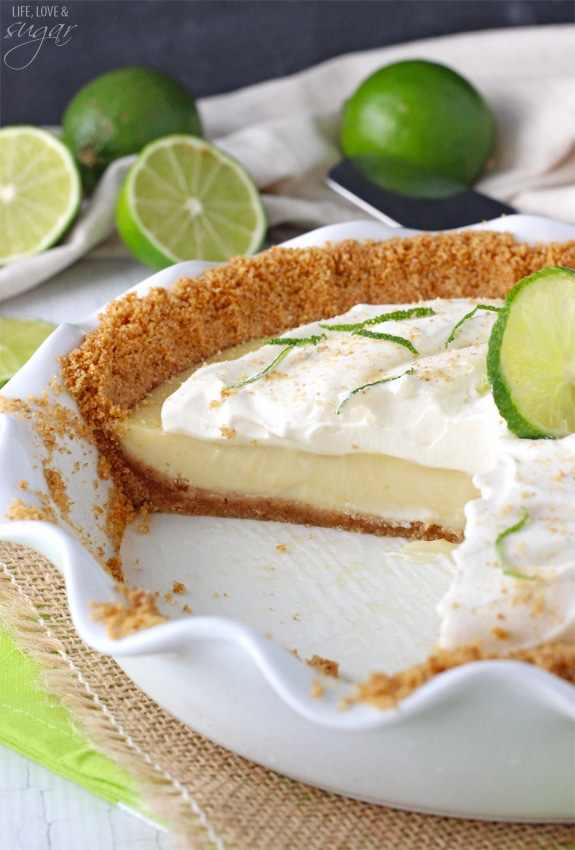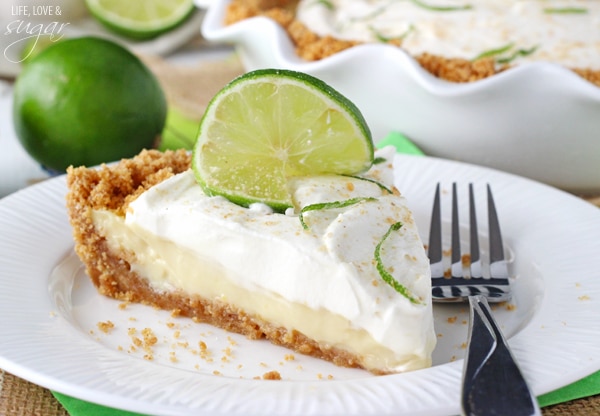 Do you know what it means? Ready to have your mind blown?
"Shaking my head"
And now you are officially cool because you know what it means. At least that's what I'm telling myself. 😉
And you know what? This Key Lime Pie will also blow your mind and make you the coolest person among friends if you share it with them. It's true. #cool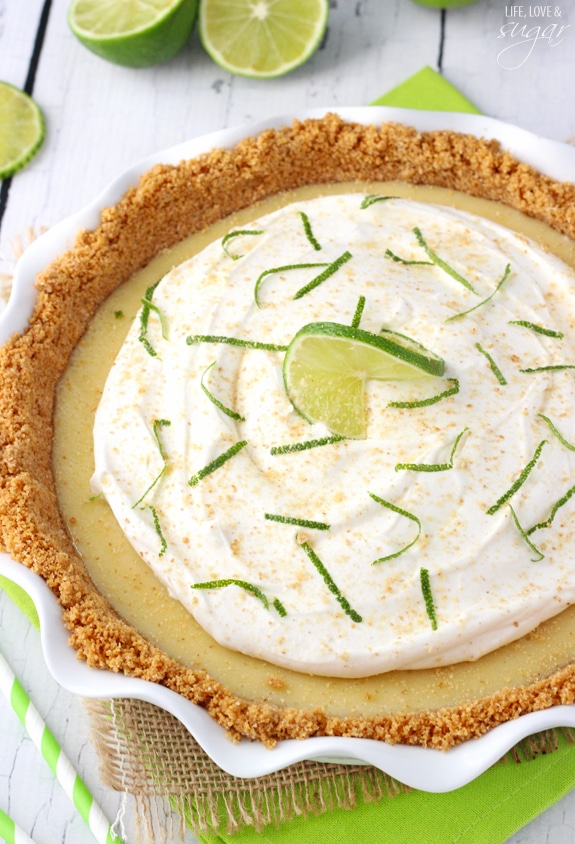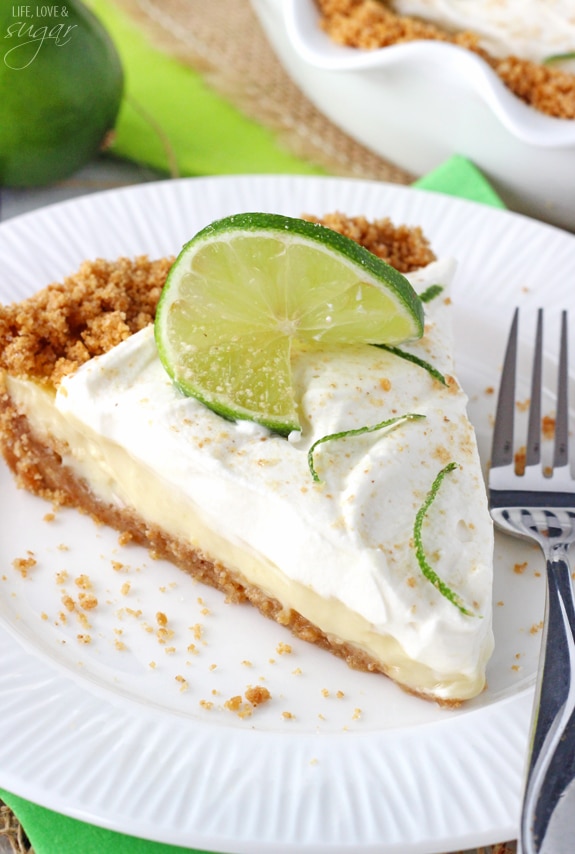 But really. I've been asked several times for a key lime pie recipe, so I finally got my act together and am sharing one. Though I can't take full credit, since I actually got the recipe from a friend who got it from Bon Apetit magazine. It's apparently from a restaurant in South Florida. Of course, I did make a few small changes here and there, because duh.
It's a super easy pie to throw together, which I love. After making the crust, you literally just whisk all the filling ingredients together in one bowl and bake it. It's wonderful.
The filling is just enough sweet and tart. It's creamy and thick, yet still soft.
There can be such a variety in key lime pie texture. I'd say that this one is a little on the softer side, but you can easily add an extra egg yolk to the filling to thicken it up a bit, if you prefer.
Top the pie with some whipped cream and then dig in! It is super hard to resist!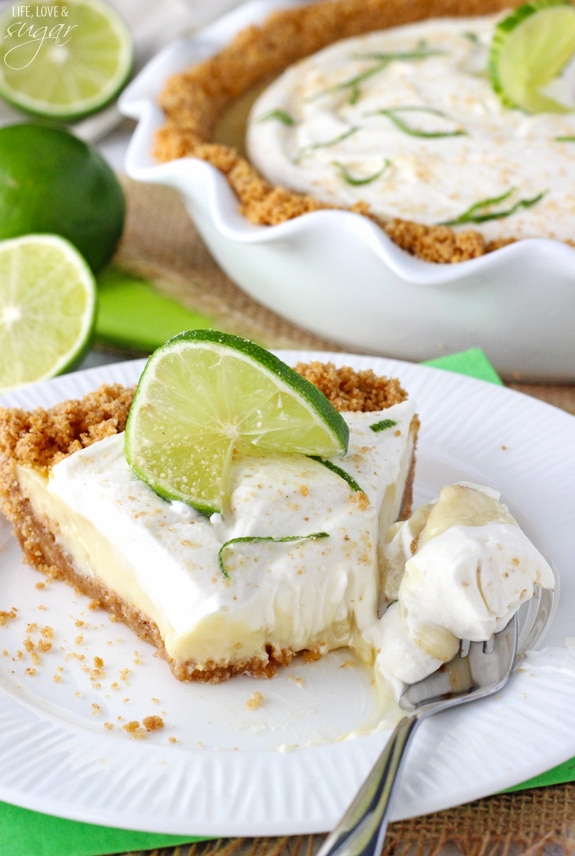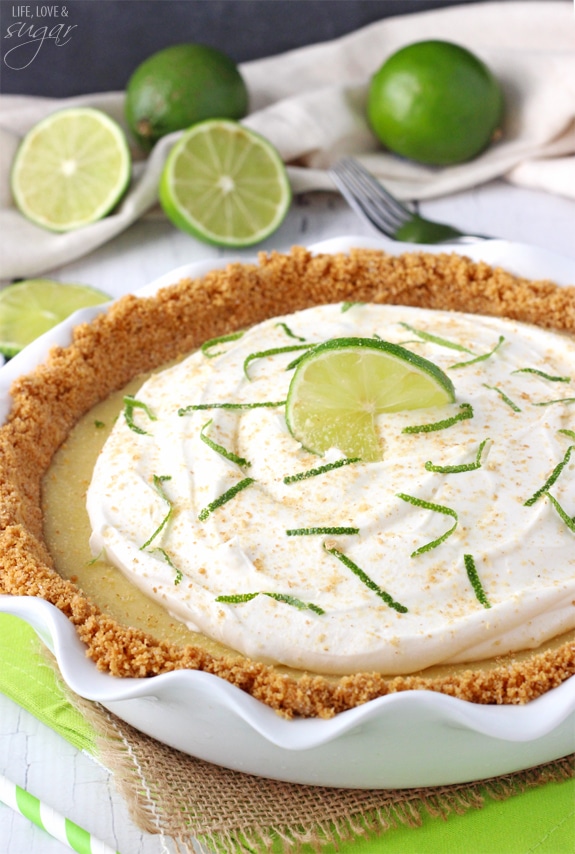 Key Lime Pie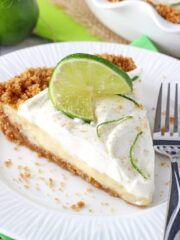 Yield:

12

-

14

Slices

1

x
Category:

Dessert

Method:

Oven

Cuisine:

American
Ingredients
CRUST
1 1/2 cup

s graham cracker crumbs

4 tbsp

sugar

6 tbsp

salted butter, melted
FILLING
14 oz

sweetened condensed milk

2/3 cup

key lime juice

3

egg yolks

3 tbsp

sugar

3 tbsp

fresh lemon juice

1/4 tsp

salt
WHIPPED CREAM
1 cup

heavy whipping cream

1/2 cup

powdered sugar

1 tsp

vanilla extract
Instructions
1. Preheat oven to 350 degrees and grease 8 inch pie pan.
2. Combine graham cracker crumbs, sugar and melted butter and mix until combined.
3. Press crumbs into the bottom and up the sides of the pie plate.
4. Bake pie crust for 5 minutes, then set aside to cool.
5. Reduce oven to 275 degrees.
6. Whisk all filling ingredients together in a large bowl until smooth.
7. Pour filling into crust, then bake for about 25-30 minutes or until center is set.
8. Refrigerate until cold, about 6 hours or overnight.
9. To make whipped cream, whip heavy cream until it begins to thicken.
10. Add powdered sugar and vanilla extract and whip until stiff peaks form.
11. Top pie with whipped cream. Sprinkle with graham cracker crumbs and key lime zest, if desired.
Notes
For a little firmer filling, add an extra egg yolk, then process as normal with the rest of the recipe.
Enjoy!

You might also like:
No Bake Key Lime Cheesecake in a Jar