This post may contain affiliate sales links. Please read my disclosure policy.
This is not my normal kind of post. There's no food involved. At least not the kind that comes with a recipe. But this is important enough that I am posting it anyways. Instead, this is what to do if food tries to mate with your microfiber furniture.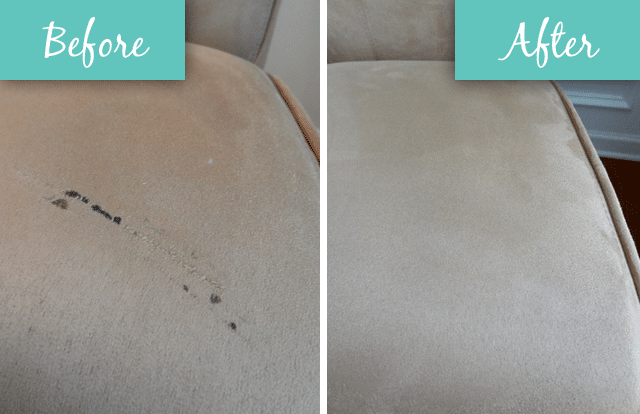 If you're like me, you had people over for some kind of something – whether a party or a meal or whatever – over the holidays and food was most likely involved. You may also be freaking out over the great new stain you have on your microfiber couch, chair, etc.
I'm here to tell you it will be ok. I have the answer to your problem – rubbing alcohol. Really, it's true! It's a trick I learned about 5 years ago B.P. (Before Pintrest 🙂 ) and it saved a sectional couch. This time, it saved my dining room chair. I have been able to get pen, a slight burn ring from a hot plate, and now this stain out of microfiber with this method.
Here's what you'll need:
Rubbing alcohol
Q tips
Damp cloth
Here's what to do:
Grab your supplies and stained furniture. How do you like my nasty stain? I'm not really even sure what it is.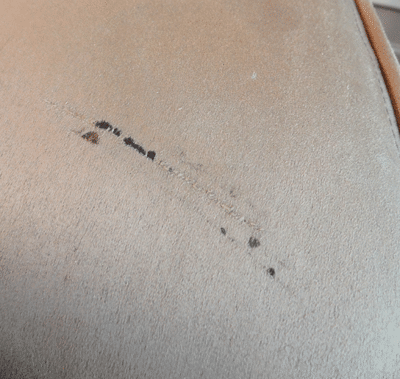 Dip your q tip into the rubbing alcohol and apply it to the soiled area. Dab, rub etc.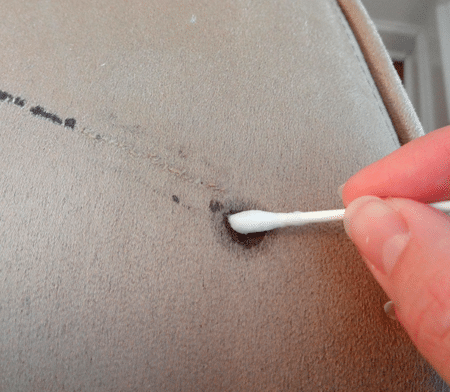 Apply as much alcohol as you need using the q tips without totally drenching your furniture.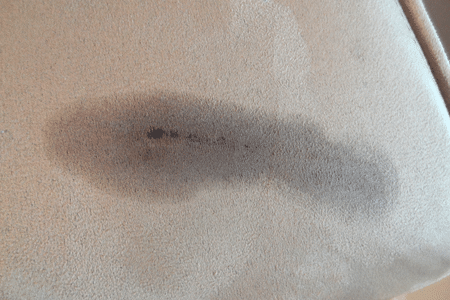 You should be able to see the dirt coming off onto the q tip.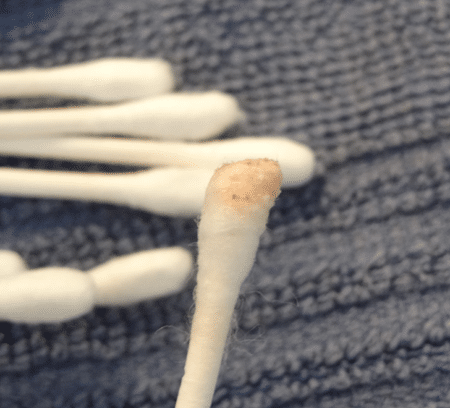 If it seems good to go, let it dry a little. If it looks like it needs more work, go for it.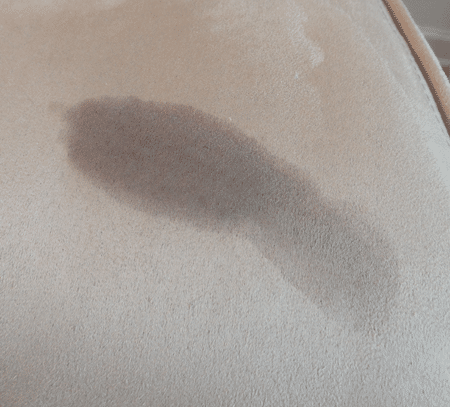 Once you're done and it is mostly dry, if there seems to be a "spot" from where the rubbing alcohol was, like below…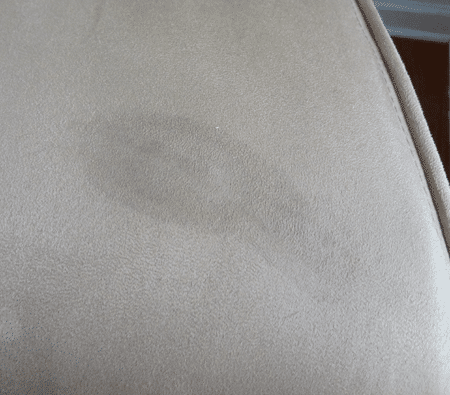 …grab your damp cloth and rub it over the area completely.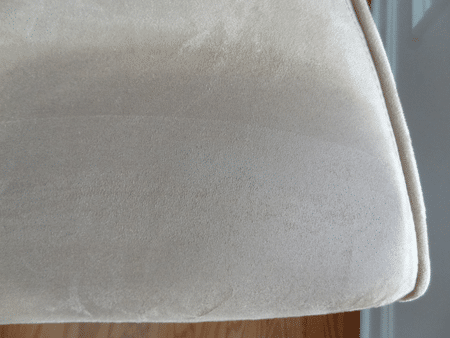 Allow it to dry and you have a beautiful piece of furniture once again!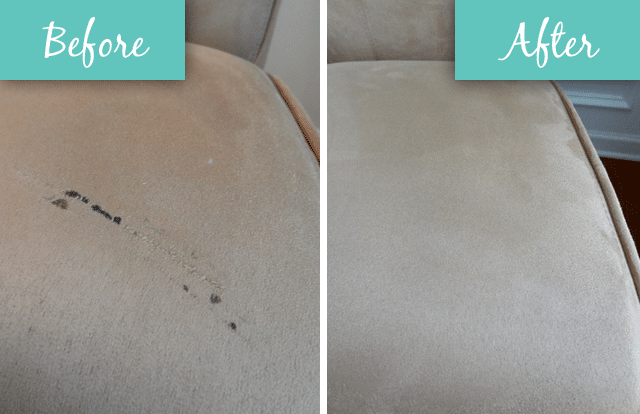 I hope this finds those that need help like I did. This little trick saved my husband from seriously freaking out.
And I will be back next week with some awesome recipes you don't want to miss!