These Cinnamon Apple Cheesecake Bars are the best oatmeal bars you will ever have! There is no shortage of apple cinnamon awesome-ness!
Cinnamon Apple Cheesecake Bars
I actually brought these oatmeal bars with me when we saw my family over Labor Day weekend. Everyone seriously loved them. My dad was eating them for breakfast, lunch and dinner. They definitely didn't last long.
If you've tried my Strawberry and Blueberry Oatmeal Cheesecake Cookie Bars, these are a cinnamon apple version and are just as delicious, if not more.
You've got a layer of oatmeal cookie on the bottom, cinnamon cheesecake in the middle, topped with cinnamon apples and a crumble of the remaining oatmeal cookie batter on top. Delicious.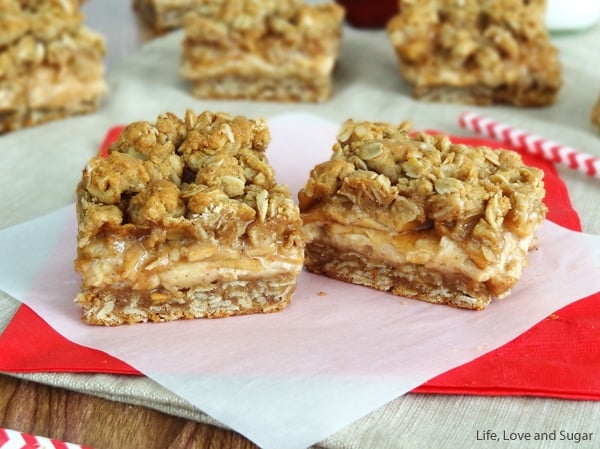 I apologize in advance…this is going to be a long post. If you are only interested in the recipe, scroll down now. 🙂
I told you last week that there's a reason I've been kind of off, and even a little MIA recently. I hated being absent from the bloggy things I normally do and not feeling like myself.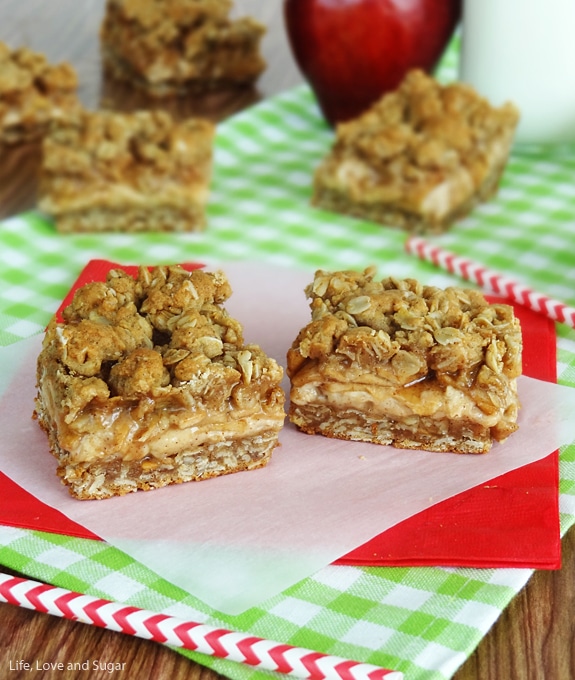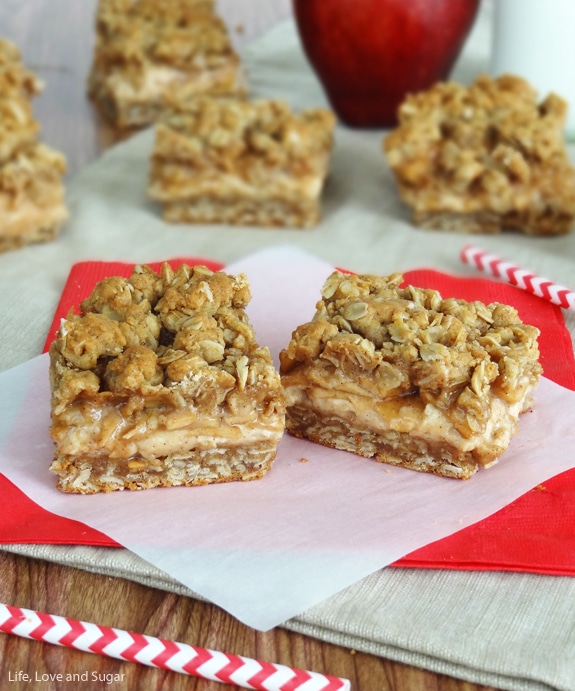 Part of what's been going on is that work has been crazy busy. I've been exhausted when I get home at night. The other part follows…
You may or may not be aware that the hubs and I have been trying to start a family. I've been off of BC for about a year now.
We hadn't really been "trying" with any particular plan or anything. Most of the time I had no idea where I was in my cycle, and that didn't really bother me. There's been a lot of change for us this year and as much as we want a family, I wasn't feeling pressured to add more change to the mix. I was really waiting for it to happen naturally and in God's timing.
But since it'd been about a year, we'd started to wonder and talk about whether or not we were "having trouble." We'd brought up the idea of going to get checked out to make sure we were both good and able, but hadn't really done anything yet.
Then some friends of ours told us that they were pregnant. They'd gotten off birth control about the same time and had been very nonchalant about it – like us. Then they'd started to wonder – like us. She told me that she'd downloaded a phone app to really keep track of things to see if that'd help and after 3 months, it happened! (SO excited for them!)
So at the beginning of August, I downloaded an app and tried my best to remember when my cycle had started the prior couple months to get it as accurate as I could.
August flew by!
Then I missed my period.
After a year of negative tests, I'd started to expect to not be pregnant. It's awful to be so hopeful every month just to be disappointed. So I waited another 2 days before taking a test.
It was positive! Finally!!
We couldn't really believe it. On the way to work, I stopped and got more tests so we could make sure it wasn't a fluke. My mind was such a mess. I got a few other things on my list while at the store – including two cartons of ice cream that I then had to turn around and return. Nowhere to put those at work. 🙂
The next 2 tests were also positive. We finally believed it and got SO excited. The hubs met me for lunch and we called our families to tell them.
It was awesome. Everyone cried. Us included.
The next week was great because I was thrilled to be pregnant, but it sucked because I had to go out of town for work for 4 days. I got back Friday night (a week after finding out I was pregnant).
Saturday morning the bleeding started. It wasn't much at first. It could've been nothing. I hoped it was nothing.
We confined me to the couch for the weekend, just in case.
It got worse Sunday and I had cramping. Our first appointment had already been scheduled for Monday morning, so we decided to wait for that.
It was the longest. weekend. ever.
The initial test at the doctor showed pregnant (my hormone levels were still up), but the ultrasound showed what we feared most – we'd lost the baby.
That was last Monday.
Obviously, it was incredibly hard. I'd only known I was pregnant for a week, but that didn't matter. It was our baby, and I'd lost it.
But my point for sharing this is not to make you (or me) sad. My point is that I want to talk about miscarriages. It's something people don't talk about. It's something I didn't know much about until this year.
Earlier this year, another couple we know had a miscarriage and they shared that with us. Prior to them talking about it, I didn't really know anyone who had gone through a miscarriage. My mom and grandmother didn't have miscarriages and they were really my main point of reference. My closest girlfriends haven't started having kids yet, so I didn't have their experience to go off of either.
I'd always thought that miscarriages happen because something is wrong. That it was an indicator that you may not be able to have kids. Clearly, I was uneducated about it. Which is easy to understand since people don't talk about.
But now I know better.
Knowing about their experience when it happened to us really helped. It's amazing how common it is. Knowing that doesn't take away the pain. Not at all. But it helps to know that you aren't alone. And that it doesn't mean there's something wrong with you. And it doesn't mean you won't be able to have kids.
It's been amazing to hear the stories of people around us. As we've shared what's happened with certain people, they've shared their experience with us.
I know it can be such a hard thing to talk about, but for me, knowing their experience does help. Especially knowing before it happened to us.
The whole process of trying to get pregnant (and being pregnant) is such a crazy learning process. It has blown me away how much I've learned about my body. Things you never know until you go through it – unless people talk about it.
So I wanted to talk about it. At least a little bit. At least about this part. My hope is that by sharing, I may be helping someone else.
You may be wondering why early miscarriage is so common. I did too. From what I've read, it seems that during the early weeks of pregnancy there's a lot of major development going on. The main parts that will make up your baby are beginning to take shape. Apparently, it's not unusual for something to develop in a way that prevents further development of a healthy baby. That's when a miscarriage usually happens.
I'm doing much better now. I have moments where I can talk about it and be ok, and moments where that's not the case. If nothing else, I am so grateful that God answered one of my prayers – knowing that the hubs and I can in fact get pregnant.
I had been praying about it and clearly God answered that prayer. Not exactly the way I might've expect, but it was answered.
I believe our time will come and I look forward to it. It will be a wonderful blessing when it happens. We'll never forget our little August baby though.
Like I said before, I hope that sharing my story helps someone else. It's a little nerve wrecking to put all this out there, but I know the knowledge of our friends' experience helped me when it happened to us.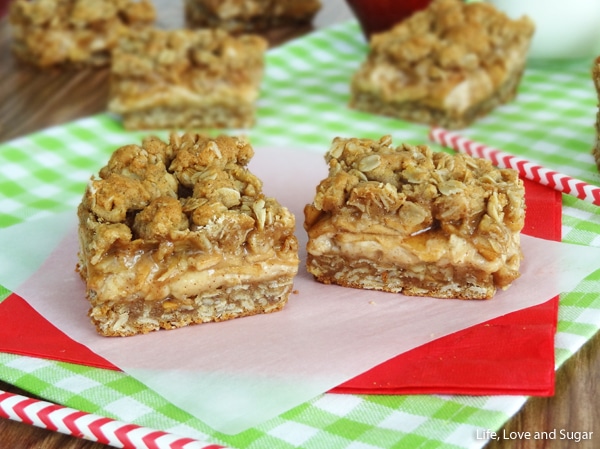 Print
Recipe
Cinnamon Apple Cheesecake Bars
Author:

Prep Time:

15 minutes

Cook Time:

32 minutes

Total Time:

47 minutes

Yield:

16 Square Bars

Category:

Dessert

Method:

Oven

Cuisine:

American
---
Description
These Cinnamon Apple Cheesecake Bars are made with layers of cinnamon, oatmeal cookie, and cheesecake filling. They are a wonderful combination of textures and are perfect for fall!
---
Ingredients
OATMEAL COOKIE BASE
3/4 cup

butter

3/4 cup

light brown sugar

1/4 cup

sugar

1

egg

2 tsp

vanilla extract

2 tsp

cinnamon

1/4 tsp

nutmeg

1 3/4 cup

flour

2 tsp

cornstarch

1 tsp

baking soda

2 1/2 cups

Old Fashioned Oats
CHEESECAKE FILLING
8 oz

cream cheese

1/4 cup

sugar

1/4 cup

brown sugar

1

egg

1 tsp

cinnamon

1/4 tsp

vanilla
APPLE FILLING
2

apples, peeled and thinly sliced, then chopped

1/4 cup

firmly packed light brown sugar

1/2 teaspoon

ground cinnamon

1/8 teaspoon

ground nutmeg
---
Instructions
1. Preheat oven to 350 degrees.
2. Cream butter and sugars together until light and fluffy, about 3-4 minutes.
3. Mix in egg and vanilla extract.
4. Add cinnamon, nutmeg, flour, cornstarch and baking soda to a medium sized bowl and combine.
5. With the mixer on low speed, add flour mixture to butter and sugar mixture.
6. Stir in old fashioned oats. Dough will be thick.
7. To make the cheesecake filling, beat the cream cheese and sugars together.
8. Add egg, cinnamon and vanilla and mix until well combined.
9. To make the apple filling, combine chopped apples, brown sugar, cinnamon and nutmeg. Toss to coat.
10. Line a 9×9 square pan with parchment paper.
11. Spread just over half of the cookie dough into the bottom of the pan.
12. Spread cheesecake mixture evenly over oatmeal cookie base.
13. Add apple mixture evenly on top of cheesecake.
14. Crumble the remaining cookie dough on top of the apples.
15. Bake for 32-34 minutes. Edges should be lightly browned, center may still be a bit jiggly but will firm as it cools.
16. Allow to cool completely in refrigerator before slicing. Store in covered container in refrigerator.
---
Nutrition
Serving Size:

1 Bar

Calories:

317

Sugar:

20.3 g

Sodium:

137.3 mg

Fat:

14.4 g

Carbohydrates:

41.5 g

Protein:

4.8 g

Cholesterol:

60.5 mg
Keywords: cheesecake bars, recipe for cheesecake bars, oatmeal bars recipe, recipe for oatmeal bars, cookie bars, apple cheesecake, apple crumble recipe, apple dessert recipe
Filed Under:
Enjoy!
This post linked to Shaken Together, Chef In Training, Lady Behind The Curtain, The Gunny Sack, Living Well Spending Less, Tidy Mom, Pint Sized Baker, Ginger Snap Crafts, Buns In My Oven, Kitchen Meets Girl, What's Cooking Love?, Chic On A Shoestring Decorating, Mandy's Recipe Box, Simply Sweet Home, Love Bakes Good Cakes, Table for Seven, The Mandatory Mooch, Simple Living And Eating, Recipes For My Boys, Ashley's Dandelion wishes, Sugar Bee Crafts and Hungry Little Girl.
You might also like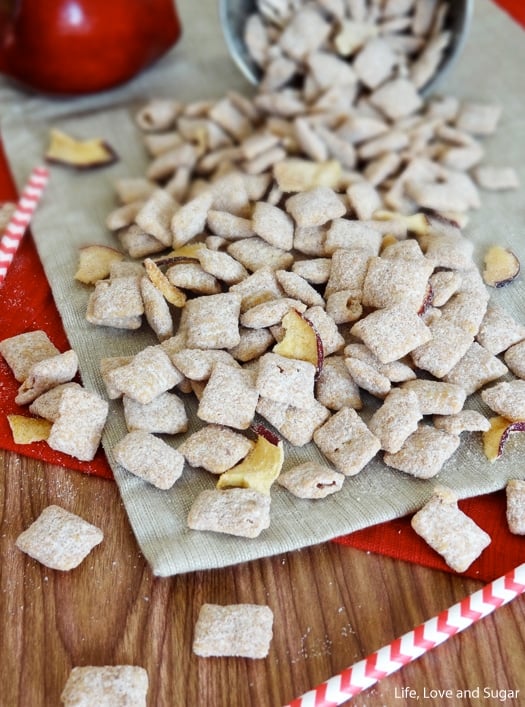 Strawberry and Blueberry Oatmeal Cheesecake Cookie Bars
Pumpkin Cupcakes with Maple Cinnamon Cream Cheese Icing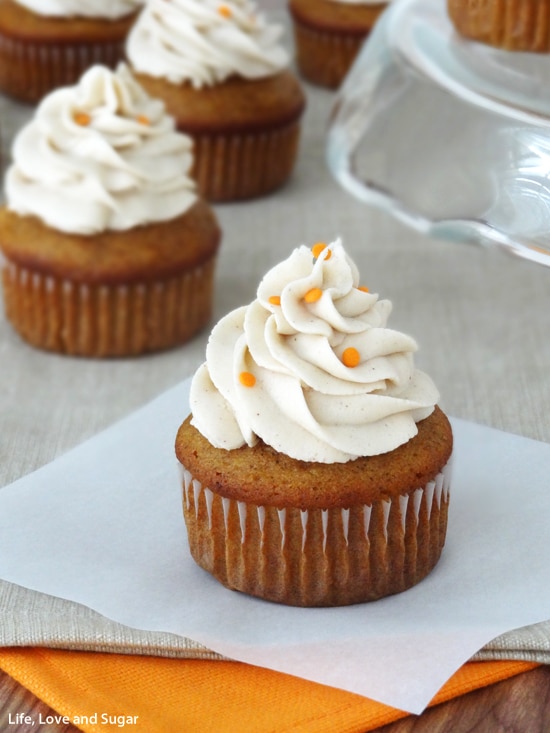 This post may contain affiliate sales links. Please read my disclosure policy.