July 1, 2016
Tequila Sunrise Cupcakes
These Tequila Sunrise Cupcakes are fun, fruity and spiked to resemble a favorite cocktail of mine! With flavors of orange, grenadine and tequila, it's a delicious combination!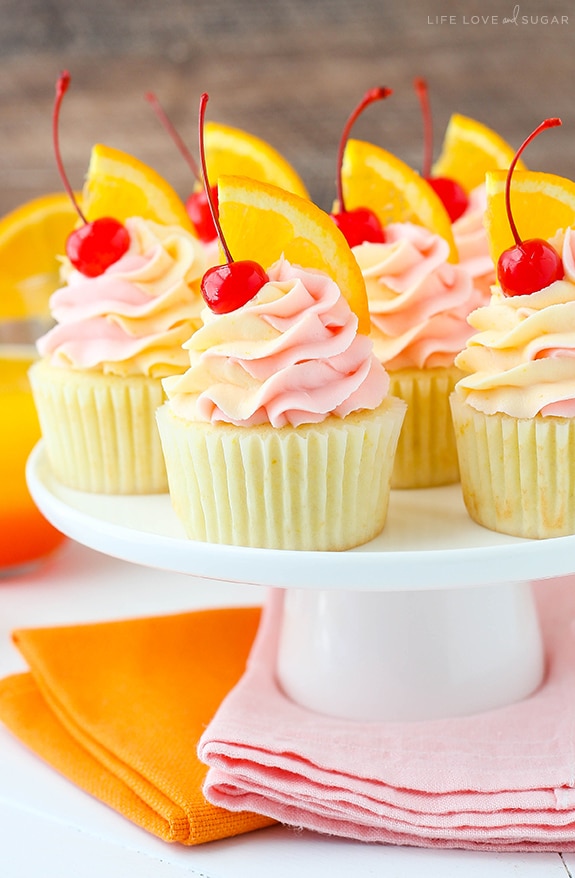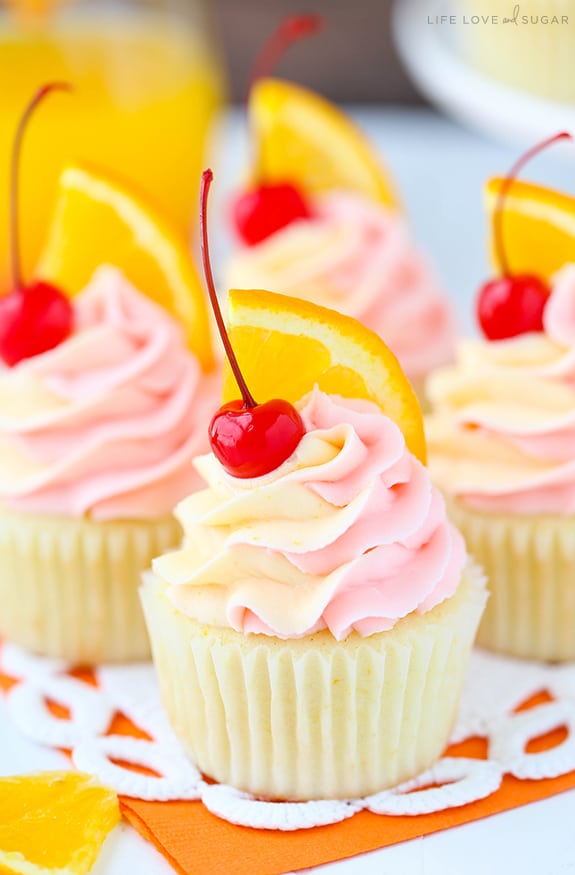 I am so excited to share today's post with you. I've been baking for quite some time now and back in the beginning, I spent many days and nights learning all about baking and cake decorating. I scoured the internet for tutorials and inspiration and one of my favorite sites to visit was The Cake Blog.
So I'm sure you can imagine that I was totally floored a few weeks ago when Carrie asked me to be a contributor to her blog. My mom and husband tell me I have a tendency to not give myself enough credit, so I typically am surprised when people like my work – especially enough to want me to post on their site. Given that I've admired her site for so long, it is pretty awesome to have the opportunity to contribute to it.
Well, today is my first post over on her site and I'm seriously honored to be featured on her blog, alongside so many amazing cake decorators and bloggers. If you've never seen her blog before, now is definitely the time. So head over there to check out my Tequila Sunrise Cupcakes! 🙂 I'll be hanging out over once a month. Woop woop!

MY OTHER RECIPES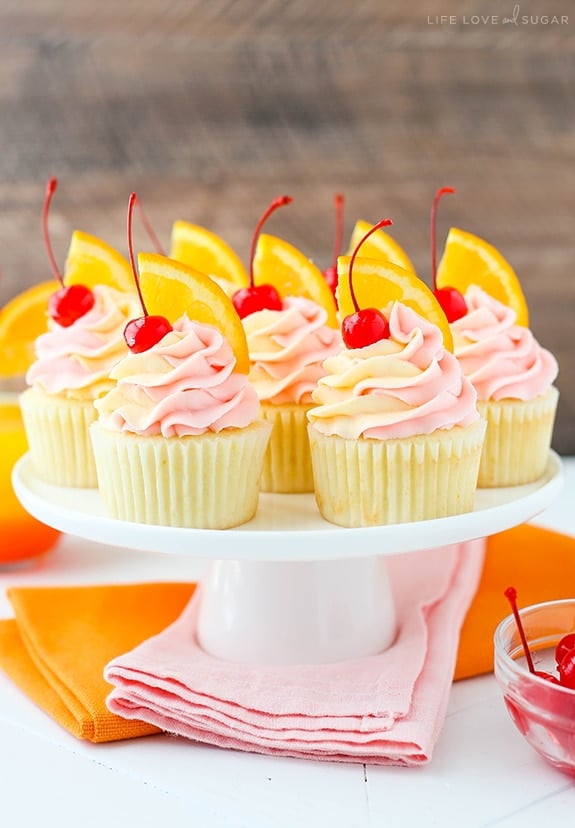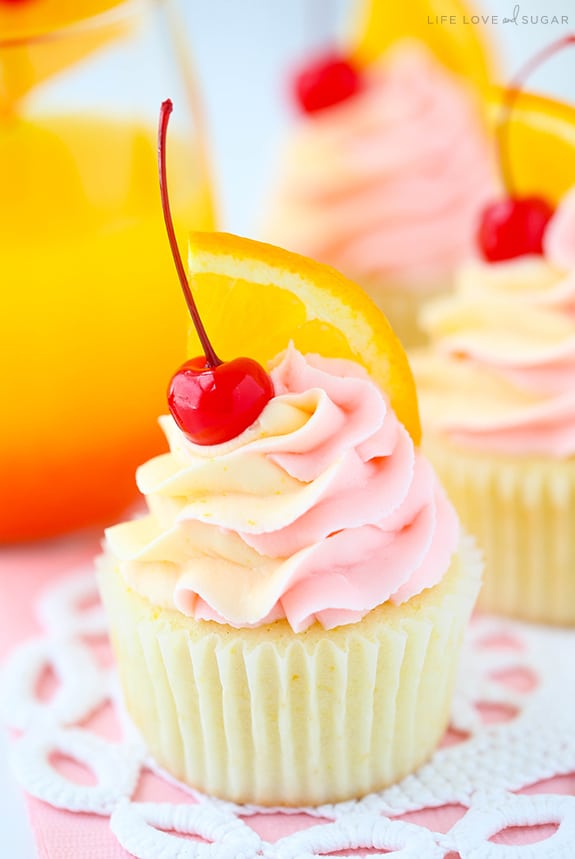 Tequila Sunrise Cupcakes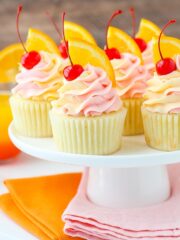 Ingredients:
Cupcakes
6 tablespoons unsalted butter, room temperature
3/4 cups sugar
6 tablespoons sour cream
1/4 teaspoon vanilla extract
1/2 tablespoon finely grated orange zest
3 egg whites
1 1/4 cups all-purpose flour
2 teaspoons baking powder
1/2 teaspoon salt
1/4 cup fresh squeezed orange juice
2 tablespoons tequila
2 tablespoons milk
Frosting
3/4 cup salted butter
1/2 cup shortening
5 cups confectioners' sugar
1 tablespoon tequila
1 teaspoon finely grated orange zest
2 teaspoons fresh squeezed orange juice
5 teaspoons grenadine
orange icing color, optional
12-14 cherries, optional
12-14 quarter slices of orange, optional
Directions: