July 25, 2012
Soft and Chewy Caramel Clusters
I love caramel. In any form. And these caramel clusters from my childhood are delicious. Soft and chewy with a little crunch.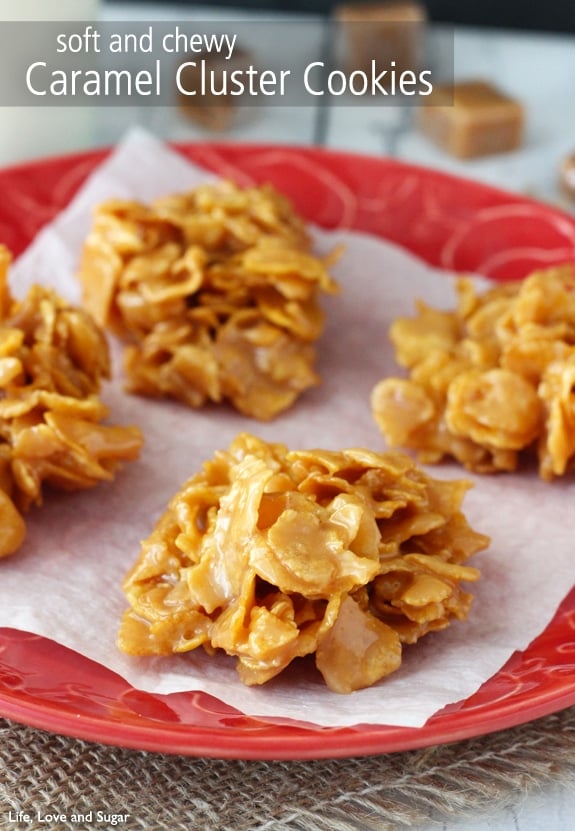 And they are so easy to make. Only 4 ingredients! The hardest part is not eating the caramels as you unwrap them. I have never accomplished that, so I dare you to try.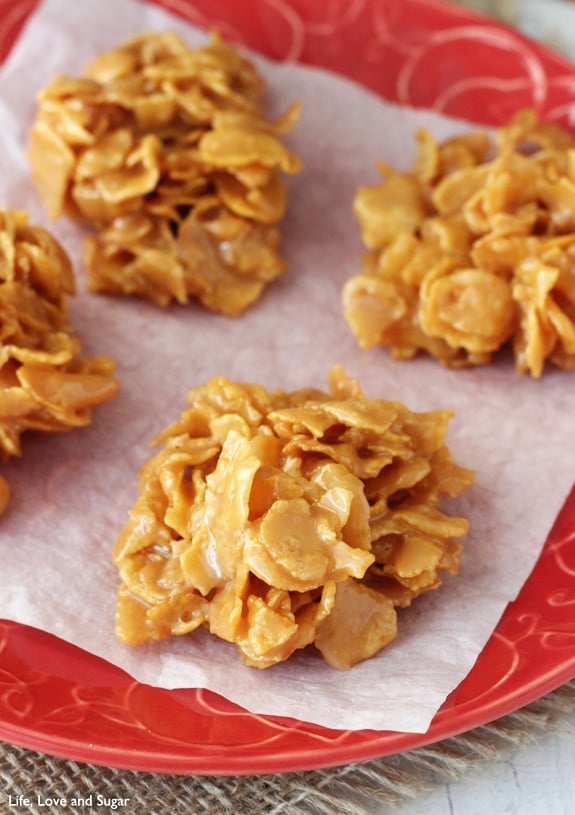 These babies are pretty popular in our family because we are pretty much all caramel lovers. They certainly don't last long.
I hope you find them as irresistible as we do!
NOTE: This recipe has been updated so that the cookies are less sticky, as some have noted.
Soft and Chewy Caramel Clusters
Ingredients
1/4 cup milk
1/2 cup of butter
5-6 cups cornflakes
Instructions
1. Put milk, butter and caramels into a large pot (large enough to have up to 6 cups of cornflakes in it and still be able to stir it easily) on about medium heat. Allow everything to melt, stirring often so that the mixture doesn't boil.
2. When the caramel is melted down and everything is well mixed, add the cornflakes. Mix well so that the flakes are all well coated.
3. Scoop out spoonfuls of cornflakes onto parchment paper, or other nonstick paper.
4. Allow to cool fully. As they cool, they will harden into more of a cookie.
https://www.lifeloveandsugar.com/2012/07/25/soft-and-chewy-caramel-clusters/
Wasn't that easy! And soooo yummy!