This post may contain affiliate sales links. Please read my disclosure policy.
Today I'm counting down the top 10 posts for this year. Can you believe 2013 has already flown by? This has been my first full year blogging and it has been so awesome!
I have learned so much and the blog has grown like crazy! I have you, my wonderful readers, to thank for that. Thank you so much! You all make it worth it. I love all of the comments, shares, pins and emails! When I hear how much you loved a recipe, it truly makes my day!
So thank you, thank you, thank you! I can't wait to see what's to come in 2014. 🙂
Before 2013 ended though, I decided I wanted a new look for the blog. Have you seen it? If not, I bet you do now. 🙂 I love it and I hope you do to! It's been in the works for a while and with the help of Katie from Clarks Condensed I was finally able to get the last few things into place! If you have a blog and you need some help, short or long-term, she is an excellent resource.
As always, I love your feedback so if you have thoughts on the new look (I hope they're good!) or recipes requests, just send me an email and I'll do my best!
So without further ado, here are the top 10 recipes from Life, Love and Sugar in 2013.
1. Chocolate Chip Cookie Cake
Posted back in February, this one grew slowly but is now always one of my most viewed. It's the perfect recipe for a soft and chewy cookie cake.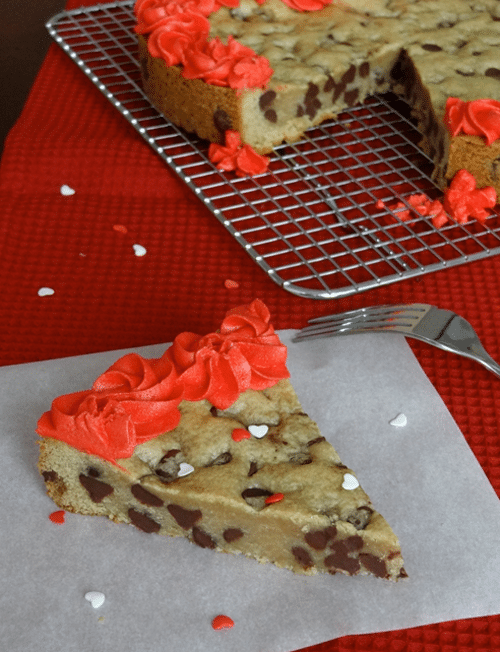 2. Snickers Peanut Butter Brownie Ice Cream Cake
I can't believe I almost didn't even take pictures of this cake. It went viral and single handedly more than doubled my blog views for many months.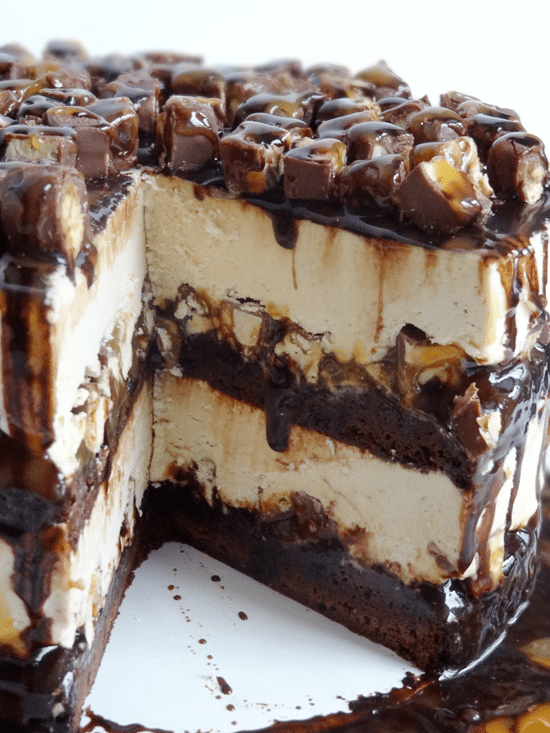 3. Strawberries and Cream Puppy Chow for Valentine's Day
I was surprised to see this one so high up on the list! I can't believe it got that many views around Valentine's Day. It was my first post to really show me the power of pintrest. And it's already picking up steam again for this year's holiday. So delicious and easy to make.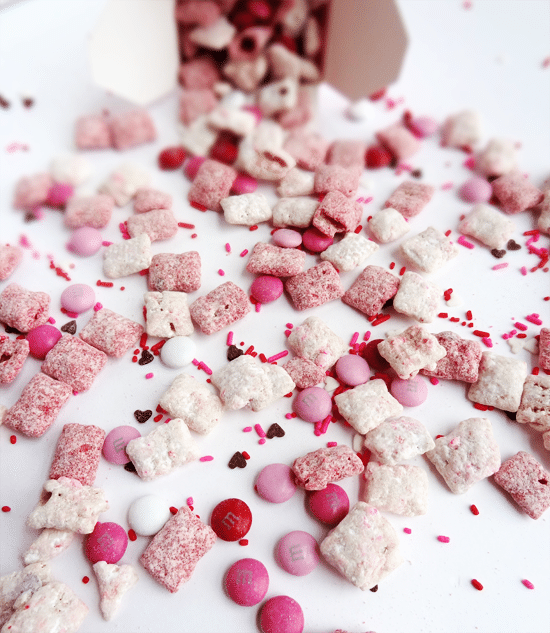 4. No Bake Oreo Cheesecake
This was made by request from a reader on Facebook. It is one of my most googled recipes. How can you resist all those Oreos? I can't.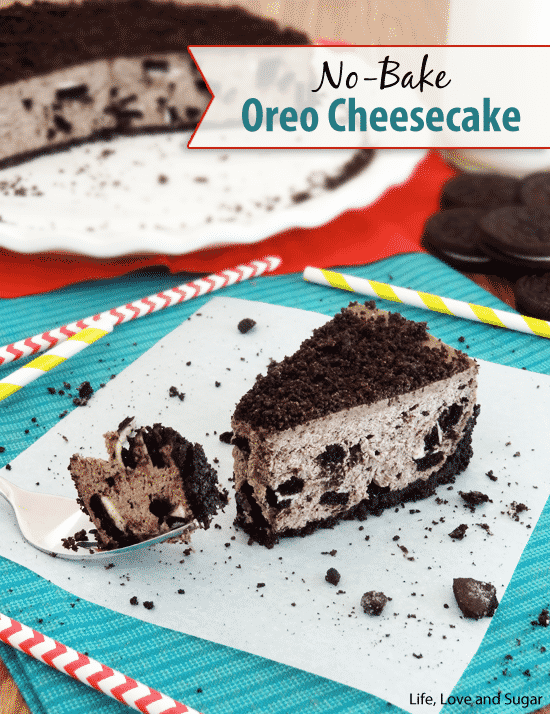 5. Chocolate Chip Cookie Dough Ice Cream Pie
I mean, really. Who doesn't love cookie dough? This has been a popular recipe and was made even more so when shared by Kristin from Iowa Girl Eats. Thanks Kristin! 🙂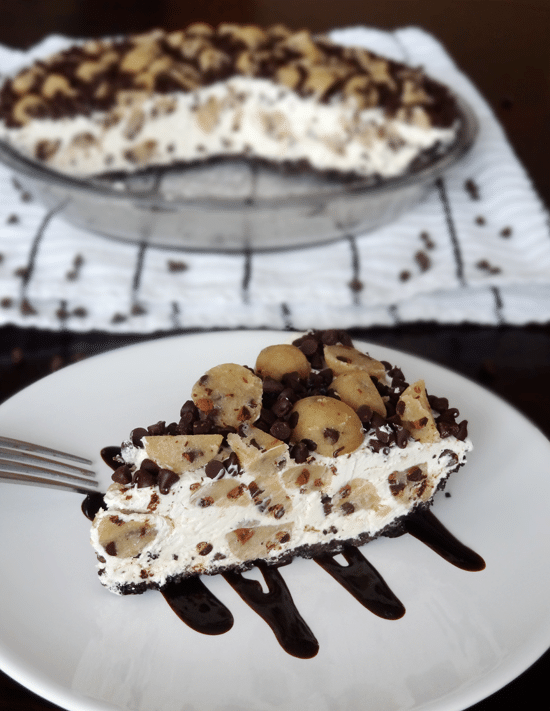 6. Funfetti Cake Batter White Chocolate Chip Cookie Cake
I am so happy this made the list! I have a number of Funfetti recipes – I just love them all!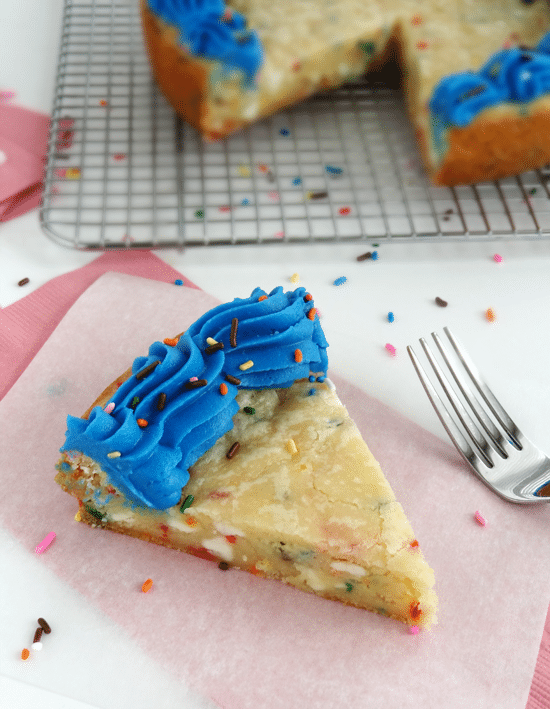 7. Bailey's Irish Cream Puppy Chow
Again, I'm surprised by this one. I made it for St. Patrick's Day and didn't realize just how popular it was at the time. Rock on!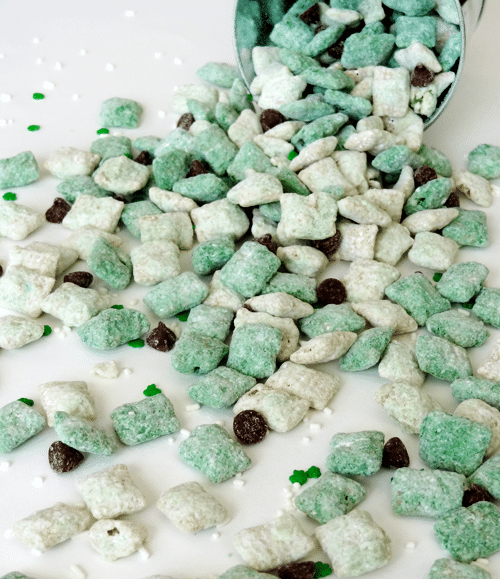 8. Lemon Icebox Pie
A classic. I absolutely love this pie. Glad you all love it too!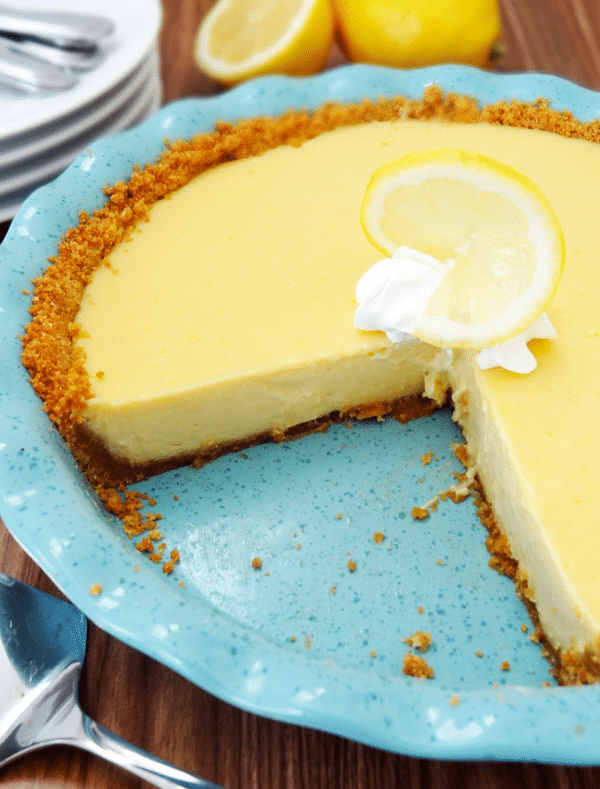 9. Triple Lemon Cake
This was actually posted last year, but it remains one of my top posts so I included it anyways. It's regularly in my top viewed and is an awesome lemon cake. It has converted many a non-lemon-lovers to lemon lovers.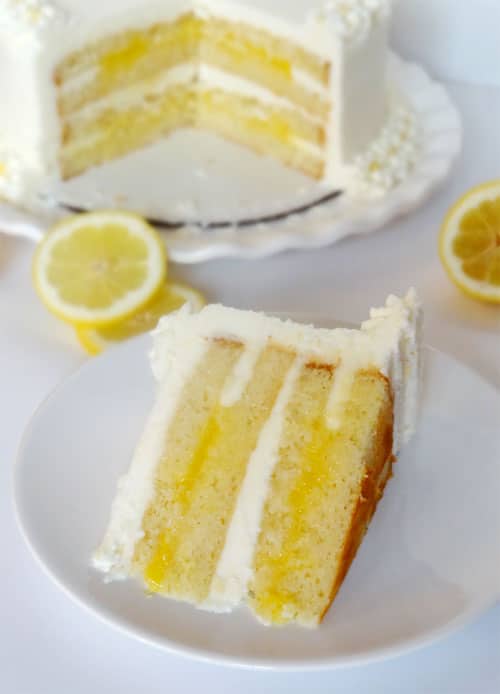 10. Pumpkin Pie in a Jar
I love that this one made the list! It's the newest of all the ones included and I was so in love with them too. No bake, easy and tasty! And the jars are just so darn cute!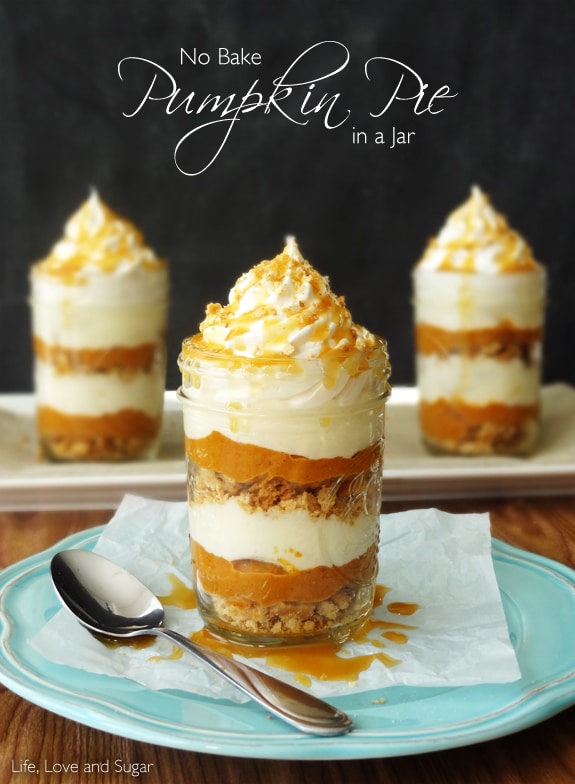 So that's it for 2013! Are some of your favorites in the top 10?
I hope you have a wonderful New Year's Eve and a great 2014! See you on the other side! 🙂