Wondering what's new with me? I'm starting a series called Let's Chill, where I post about other things besides my favorite recipes. Learn more about me and check out what I've been up to lately.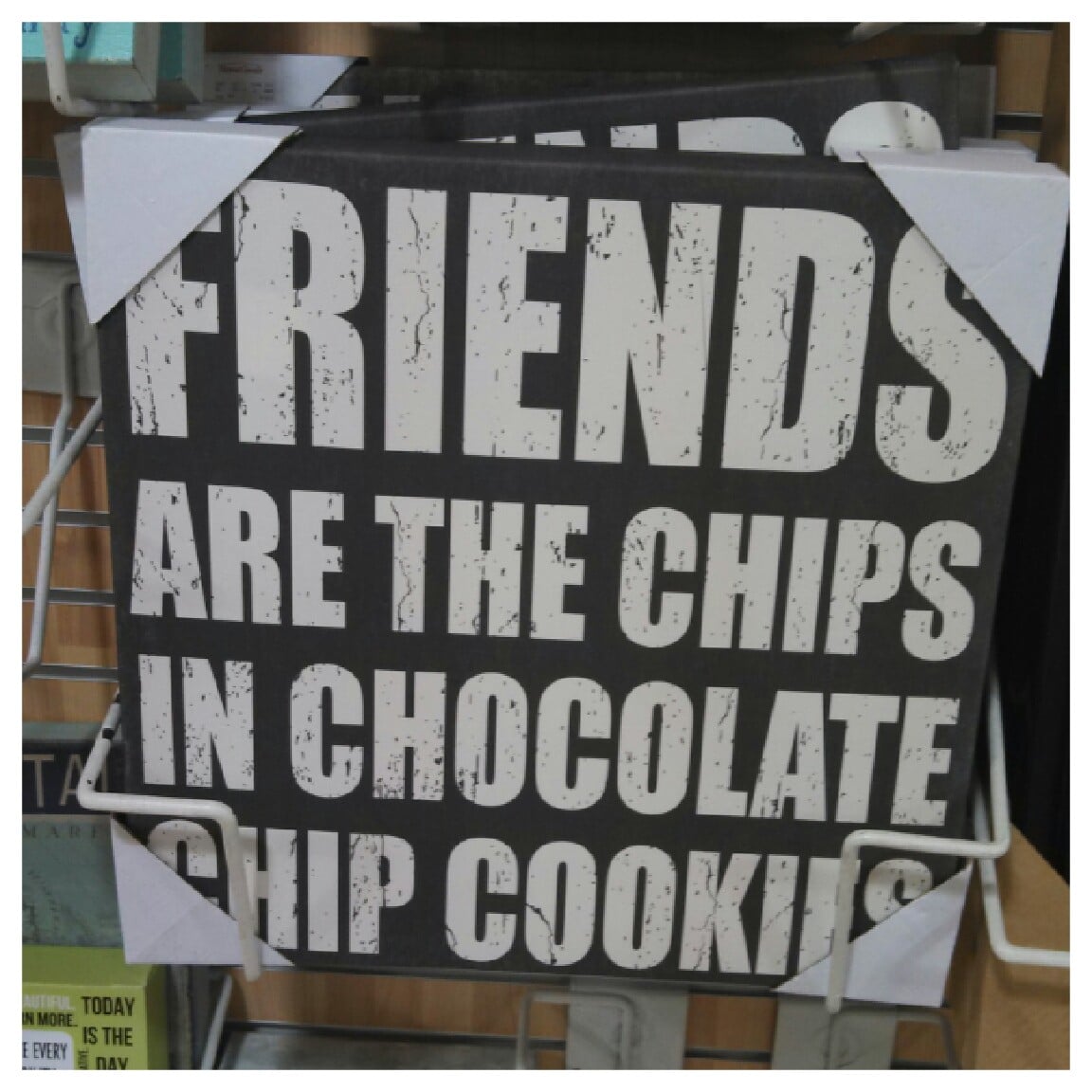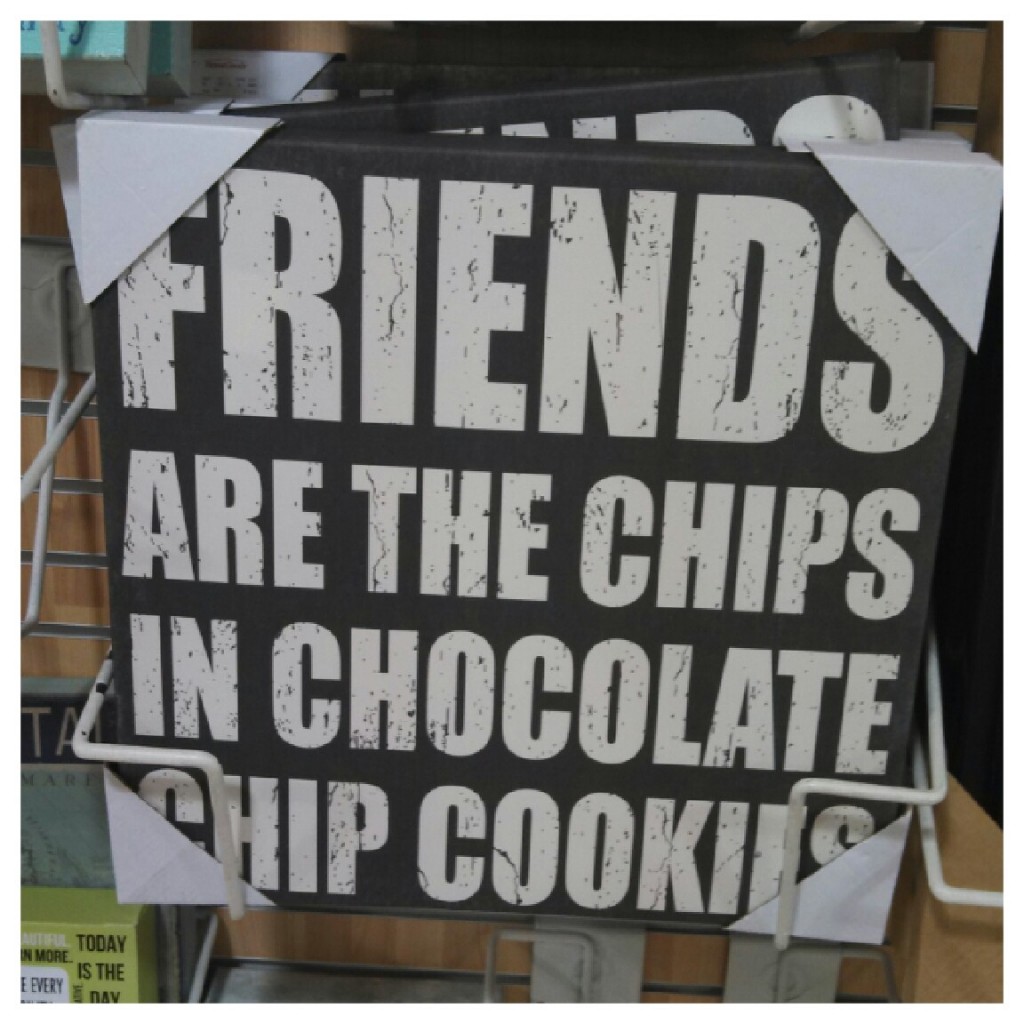 Let's Chill!
I've been wanting to start a series for a while now just to share some things beyond all the recipes with you. So many of you have told me that you love hearing the personal stories and I want to share some of my favorite things, so I figure this series could be a great way for us to catch up. 🙂 I'm thinking maybe once a month or so. We'll see! Feedback is always welcome!
1. This past weekend I went to the Build Your Blog Conference hosted by the sisters of Six Sister's Stuff. Not only did I enjoy the conference itself and learning even more about blogging, but I got to meet some of my favorite bloggers in person!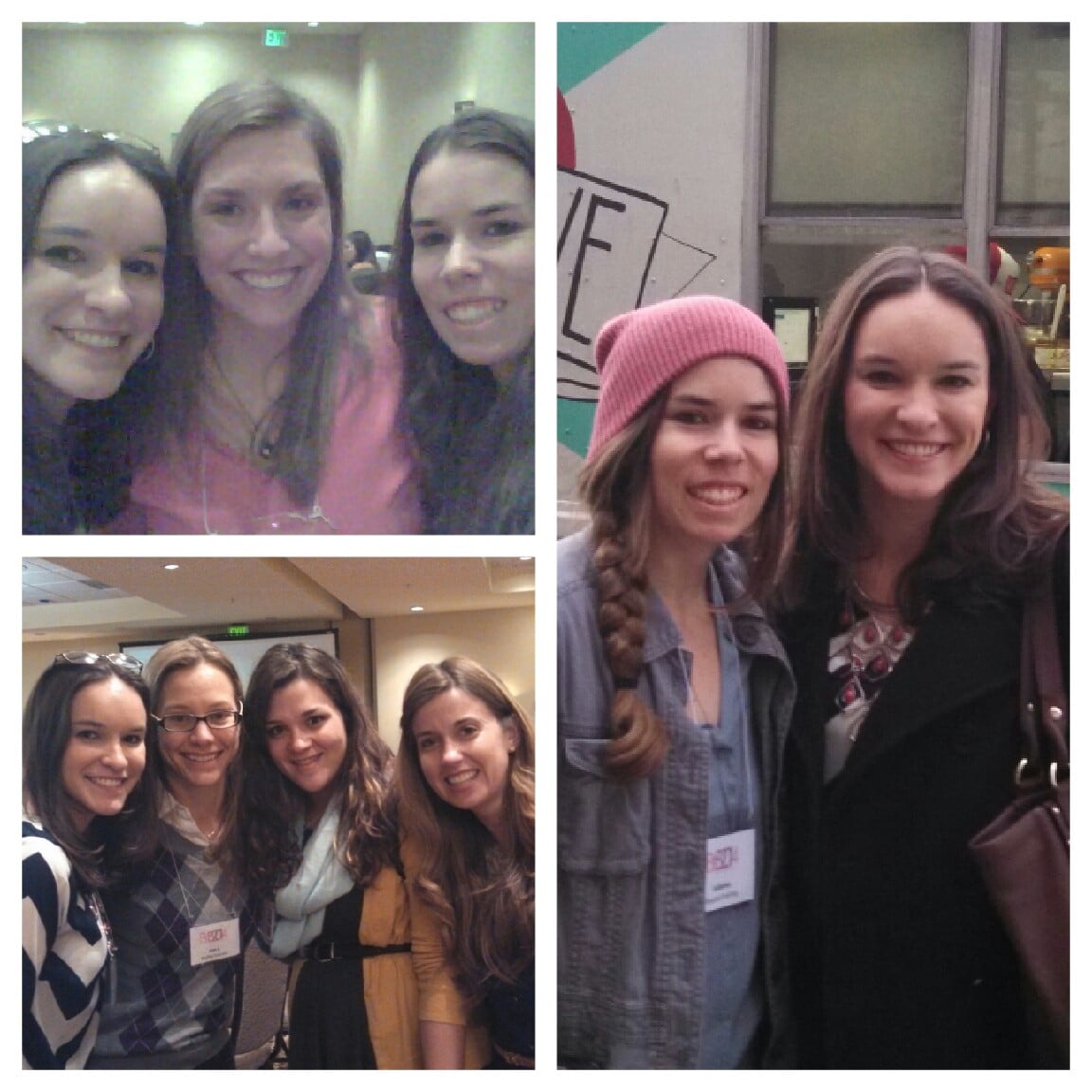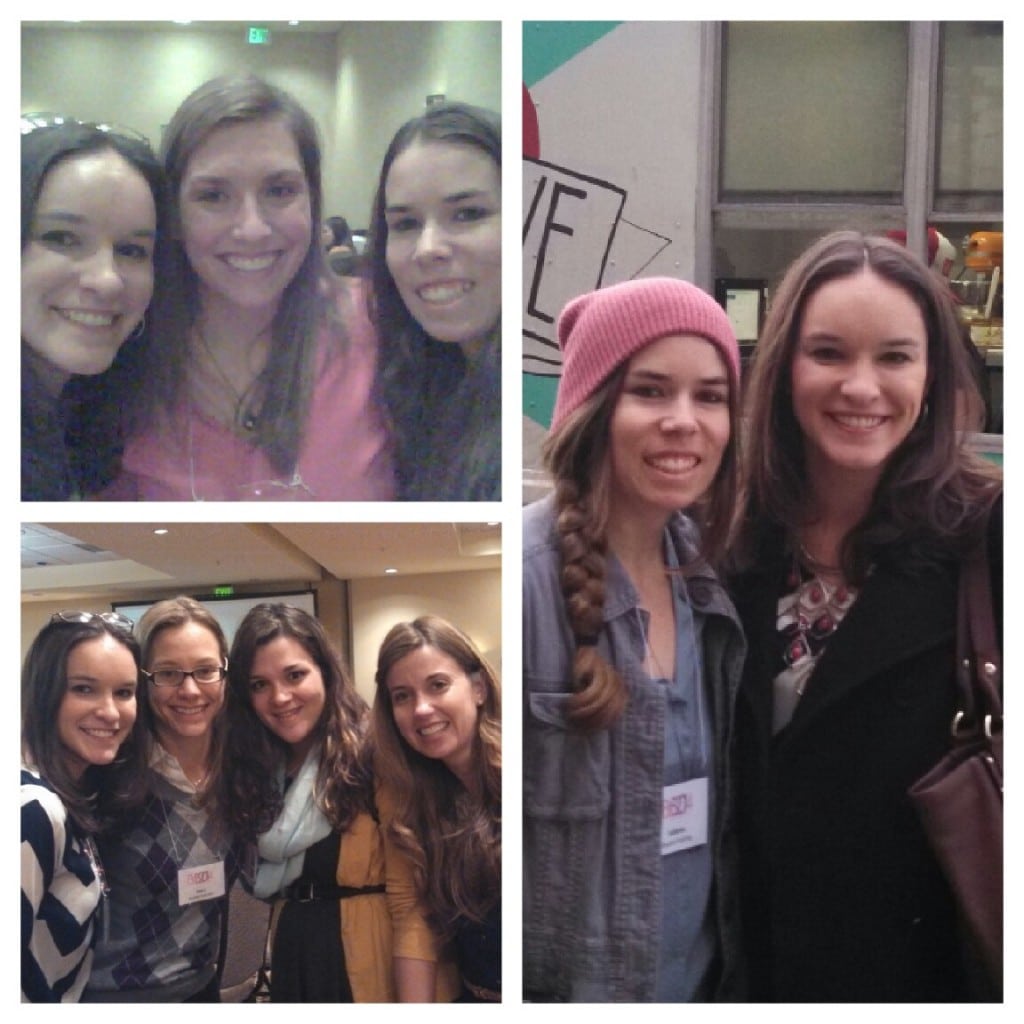 Julianne was my buddy for the weekend (right pic) – love her! Check her out at Beyond Frosting. I met Dorothy from Crazy for Crust (top left). Love her too! We seem to get into each other's heads sometimes and sync up on recipes. I might have scared her a bit at first when I got all excited, haha. If you know me well, you know that's just how I do. 🙂 I met so many other awesome women that I don't have pictures of too! Meeting everyone was my favorite part.
And my roomies (bottom left) were the best! It may have seemed crazy to just show up and room with 3 people I'd never met, but it was an awesome decision. Kim, Jess and Kristen were all so sweet and fun!
And the WaffleLuv truck that came on Saturday – my goodness. They only have them in Salt Lake City and Arizona apparently, but if you are near there, you must try these waffles! Best waffle I've ever had.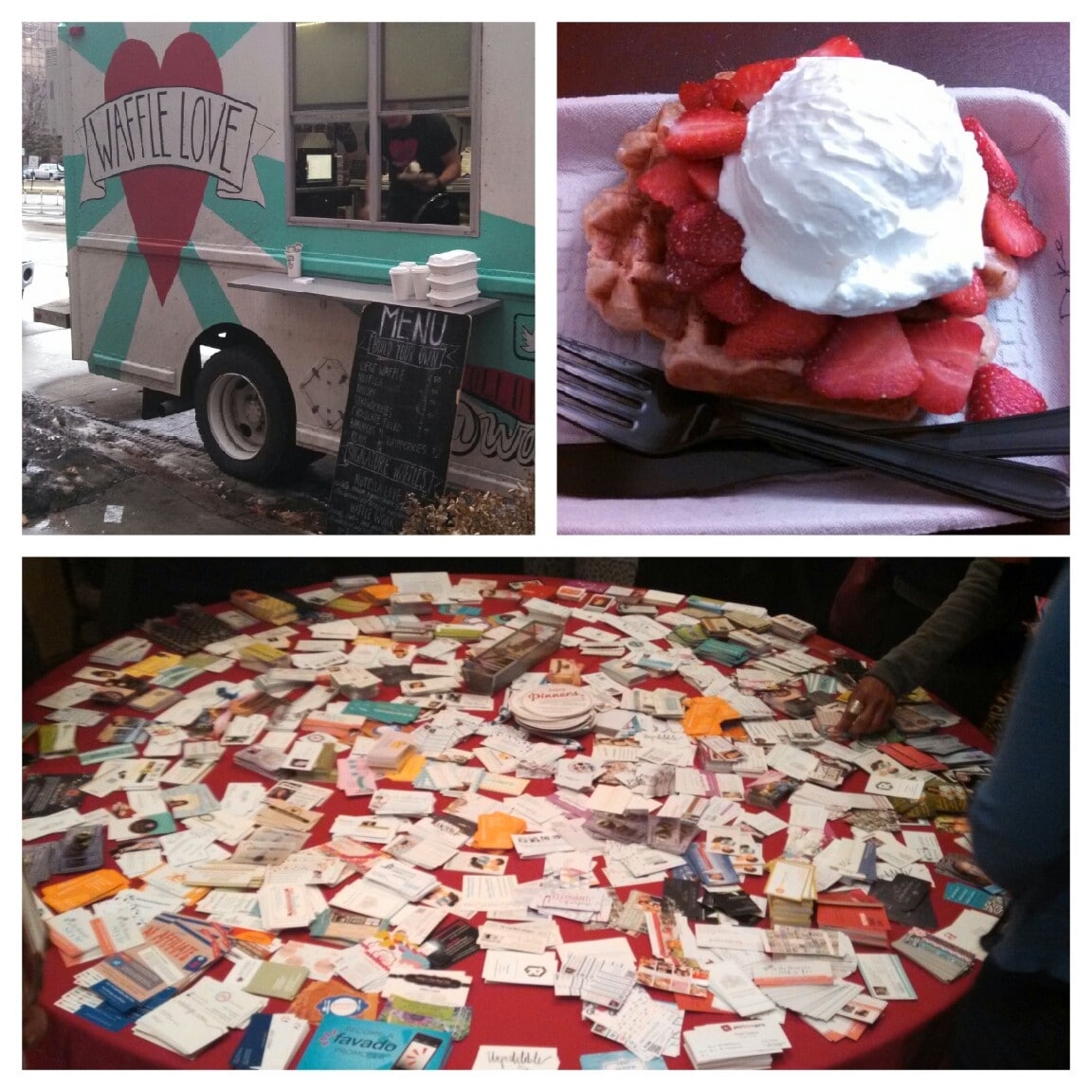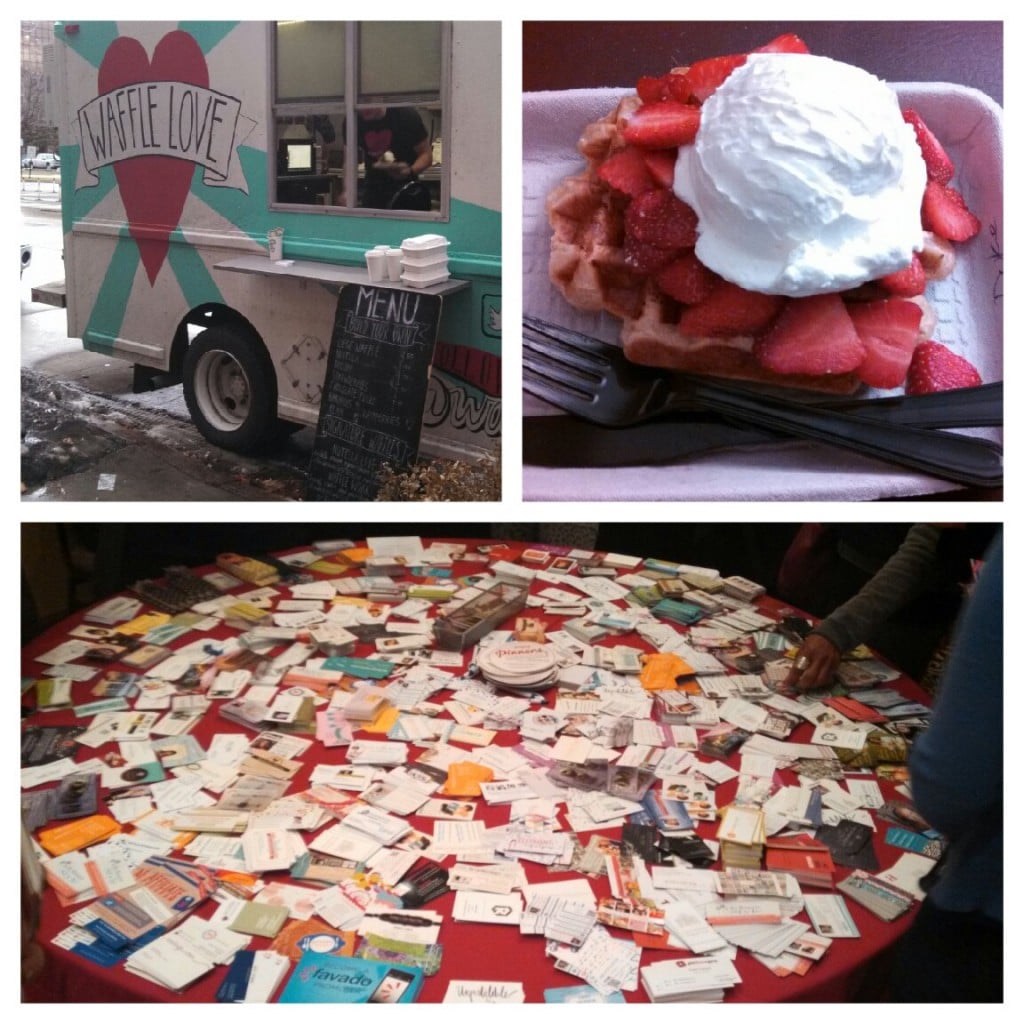 The bottom picture in the collage above is the business card table. So fun to see all the different designs!
2. Last week, I had the pleasure of going to the invitation only (so fancy!) Lobsterfest at Red Lobster.
You guys. Amazing! The couple we sat with were regular patrons of the restaurant, so you totally need to find a way into this event next year. It's so much free, delicious food!
Do you see all that lobster? SO yummy! The hubs had to work, so I brought a fabulous friend with me. We had a wonderfully girly time. She loves food as much as I do, so we went to town.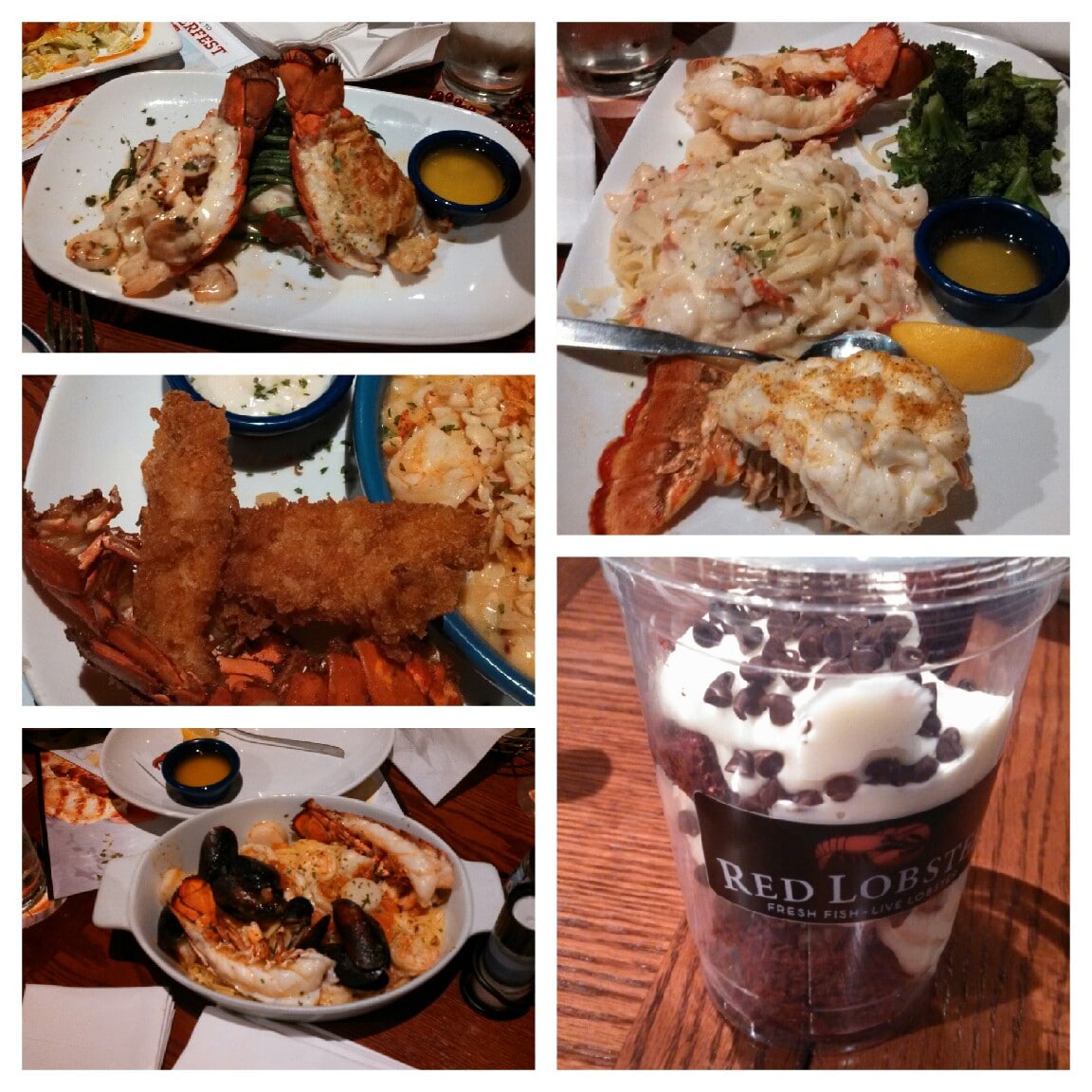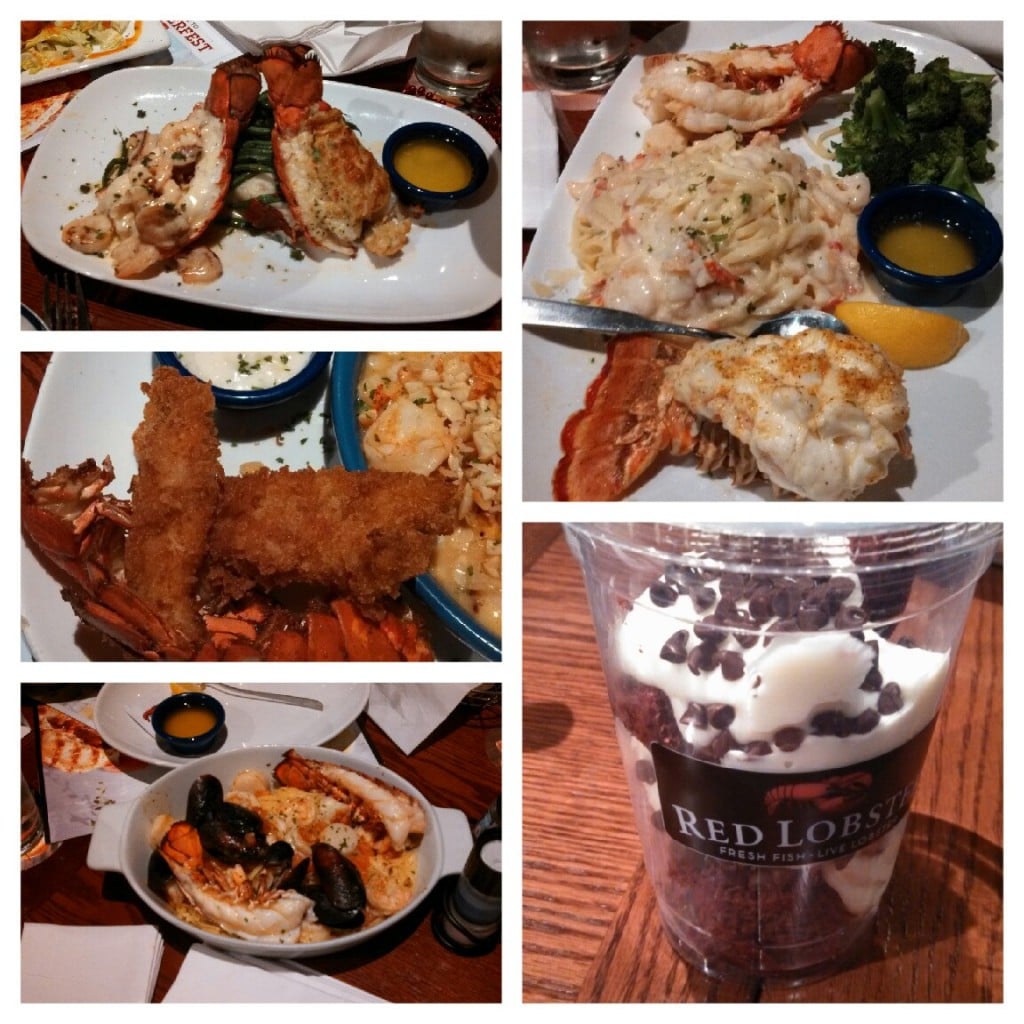 I had two favorites – the Sweet Chili Shrimp and the Roasted Maine lobster with shrimp and a creamy garlic sauce. That shrimp – I could just eat that and be happy. Perfectly sweet and spicy! I wish I had taken a good picture of it, but I was a little overwhelmed with everything at first. So much to eat! And that lobster (top left) – so wonderfully garlic-y, tender and delicious.
And do you see that Red Velvet Cake in a Jar (bottom right – cup in this case, so we could take it home)? Yum!
They even let us take home the leftovers that didn't get eaten – which was a lot. The hubs was thrilled when I walked in the door with lobster, steak and shrimp for him!
Getting Snowed In
3. Snow!! Atlanta has had the craziest winter! Surely you saw on the news a few weeks ago when the city shut down and it looked like the zombie apocalypse.
Well, when people heard it could happen again this week, they stocked up on celery (see the pic)! Seriously. Why celery? Anybody? Bueller?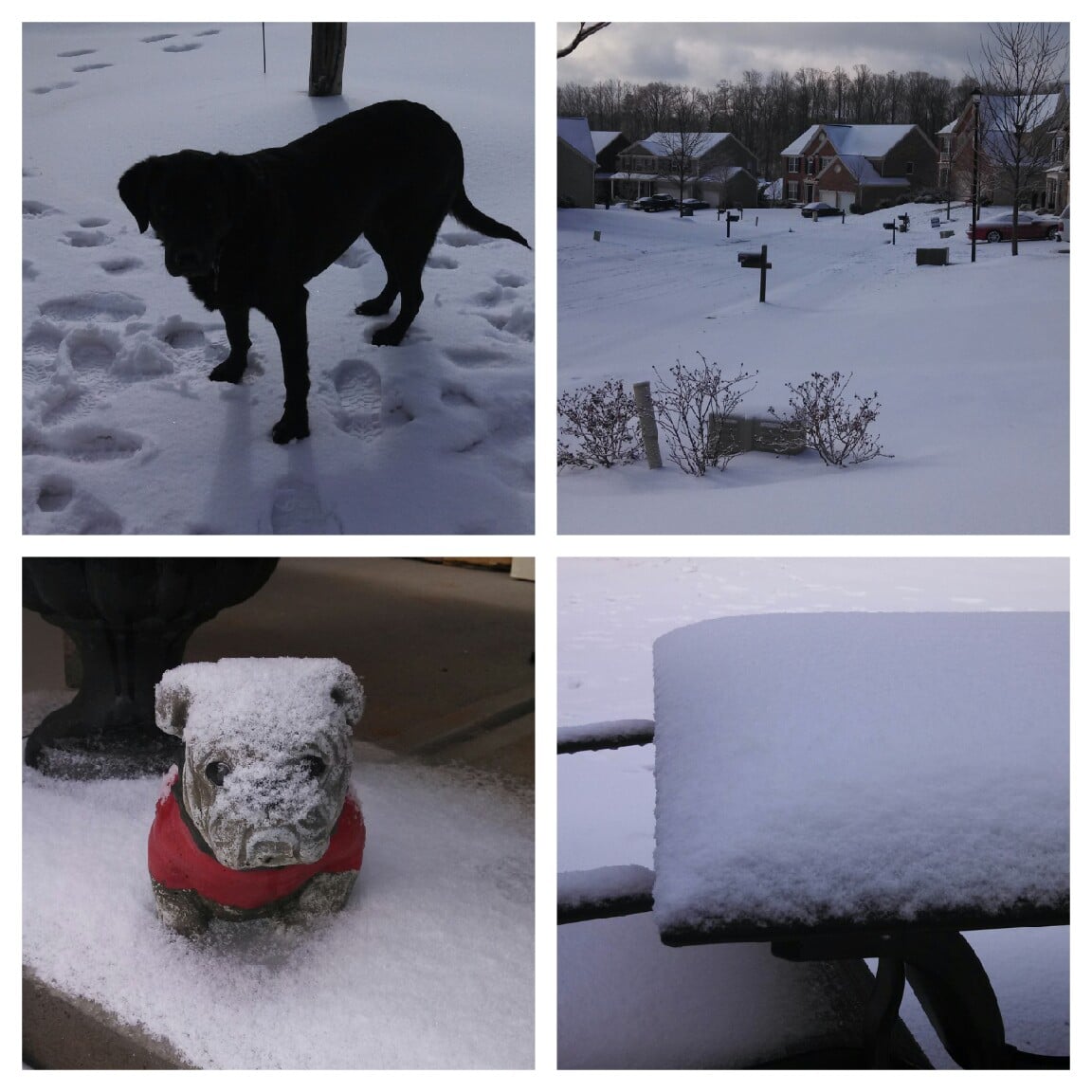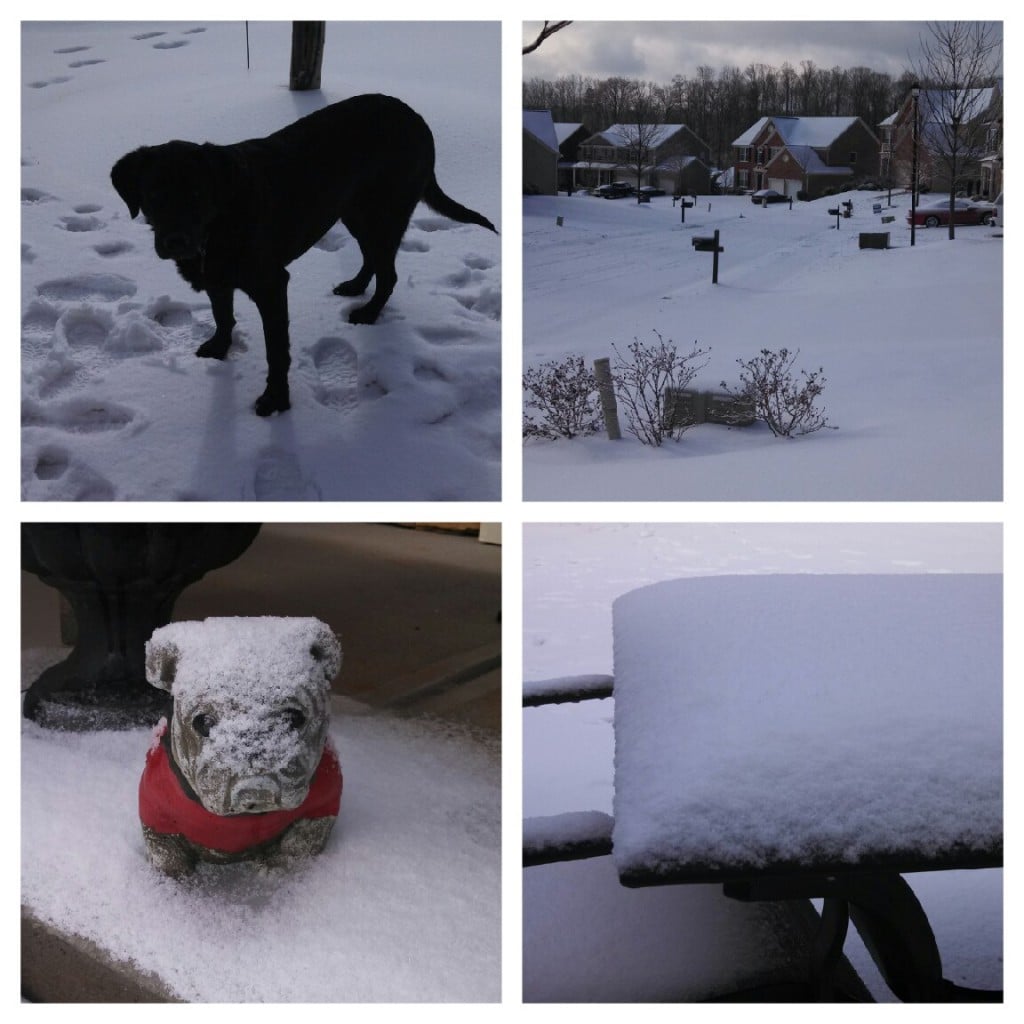 So we've been snowed in for 3 days now, though it should start clearing up today. I can't say I've gotten to enjoy it really since with my job we can work from home, but it is pretty to look at. 🙂
And it's been fun walking Jessie at night – she loves the snow! It actually sleeted pretty much all day yesterday, so it's fairly slick. And even more so today. It's funny to watch her walk in the backyard because she has to really press down to get her feet to go through the layer of ice and there's a little slipping and sliding going on.
But when you go out to play with her she runs around like crazy! It's awesome! Are you having lots of snow too?
4. Valentine's Day is tomorrow! I can't say it's my favorite holiday – but I usually try to acknowledge it. And eat yummy things. Like this Strawberries and Cream Puppy Chow. Or my Layered Red Velvet Cheesecake Bundt Cake, or Strawberry Cream Cheese Cookie Cups. All excellent choices.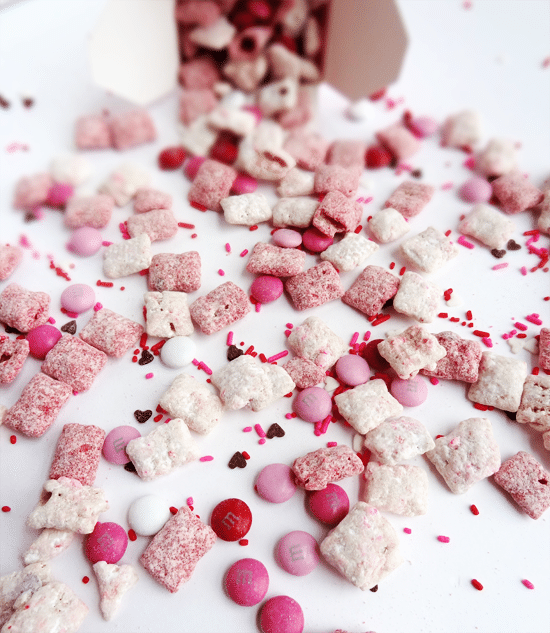 I think when we have kids it will be more fun because they'll give out valentines. We haven't really bothered planning anything at this point – being snowed in and all.
Do you have anything fun planned? I need ideas!
5. I'm lovin': This sign. I love fun signs like this. I saw this one at Home Goods and had to share. It's just so fitting. 🙂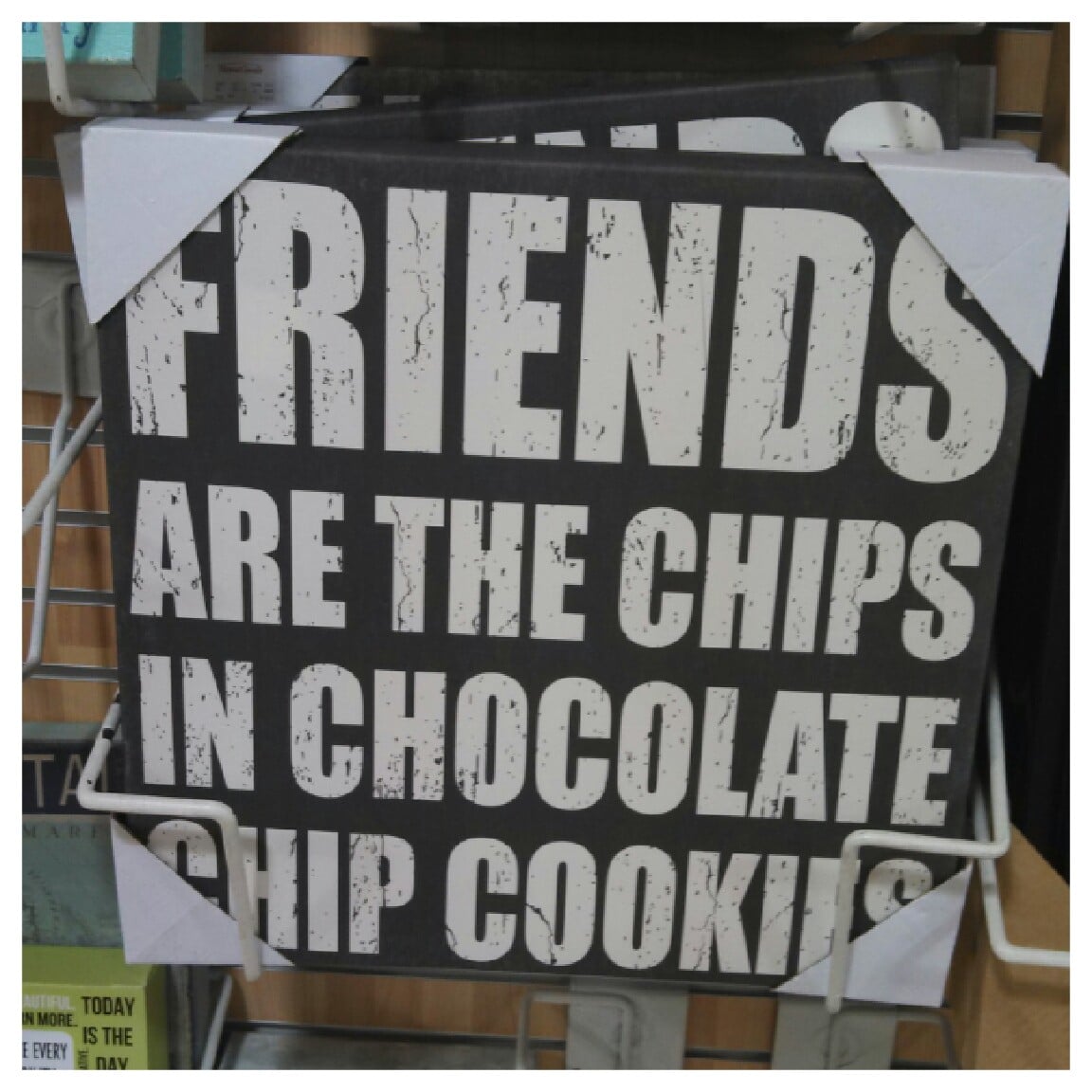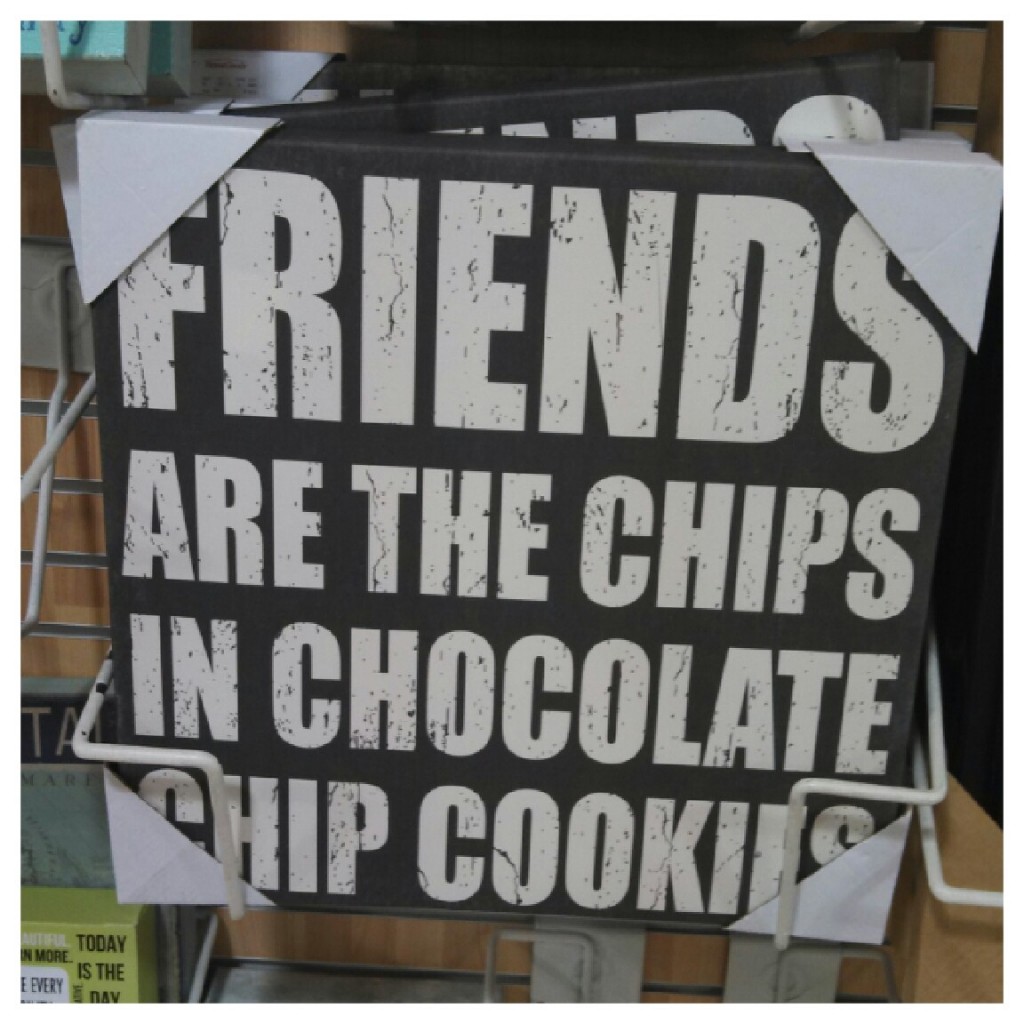 6. I'm addicted to: Caramel and Chocolate. And these Salted Caramel Rockslide Brownies from Simply Gloria are feeding that addiction. Just look at the drippy caramel!
7. Dying over: This Lemon Blueberry Layer Cake from Sally's Baking Addiction. Amazing.
8. I want for dinner: These Buffalo Chicken Pillows with Blue Cheese Cream Sauce. Buffalo sauce + me = happy.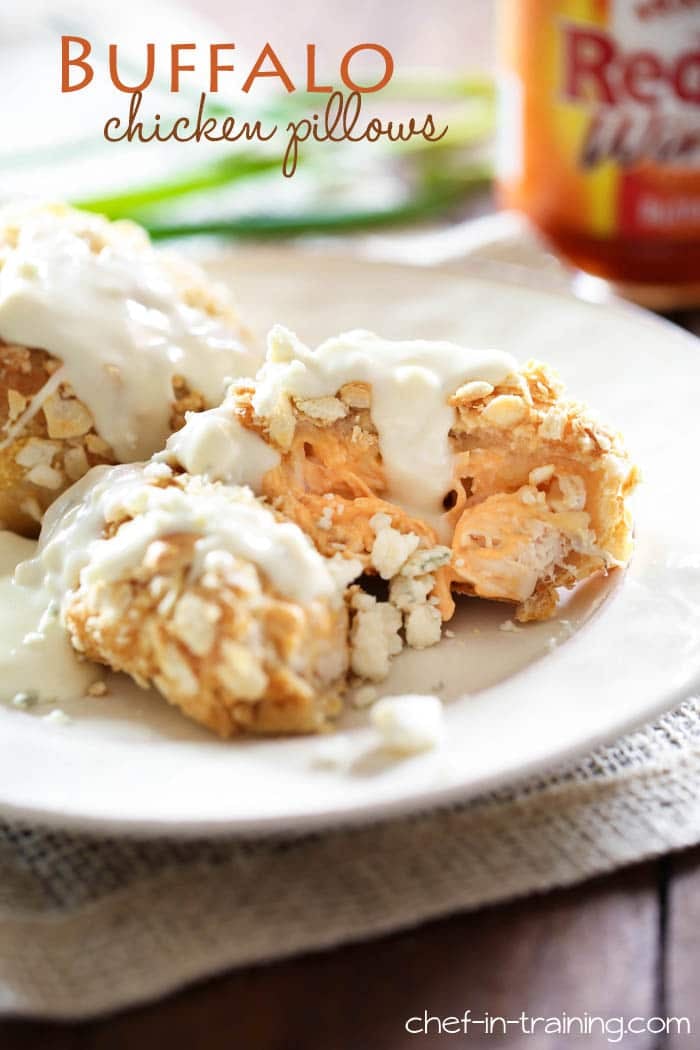 And that's it! Thanks for chillin' with me! See you next week with more recipes!
This post may contain affiliate sales links. Please read my disclosure policy.