I'm into doilies right now. They can really dress things up, they're kind of sweet, they give things a natural feel and add great texture. And I love texture. I've seen a number of amazing cakes with doilies on them that make me drool. And while I'd love to dive right into making one of them, I just don't have a reason to make a large doily cake (other than sheer fun) right now. So I decided to go small and make a doily cake pop.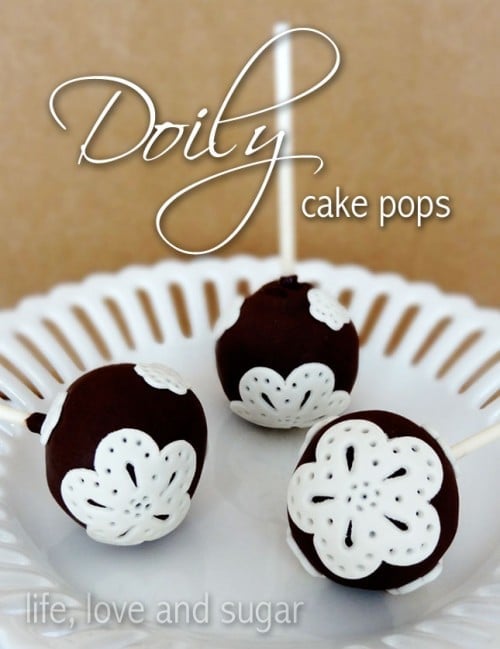 I personally think they are awesome and pair perfectly with my ruffly flower pops. So sweet.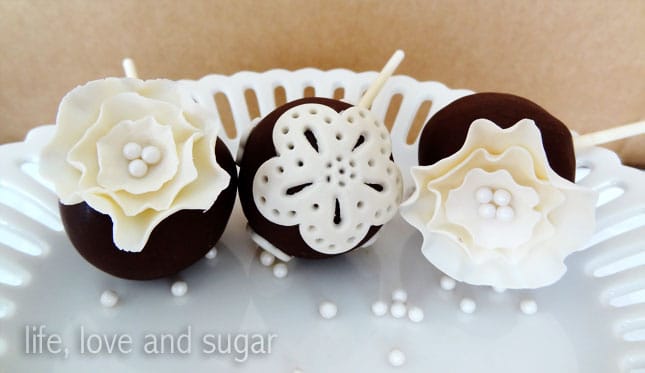 So here's a little tutorial on how to make them yourself. Pretty quick and easy. Just how I like it.
Supplies you need:
Fondant or gumpaste (or a 50/50 mix of both)
Rolling pin
Rose cutters (large and small)
Gum glue (mix of gumpaste and water)
Rolling board
Veining tool
Wilton tip 1
Wilton tip 101
Directions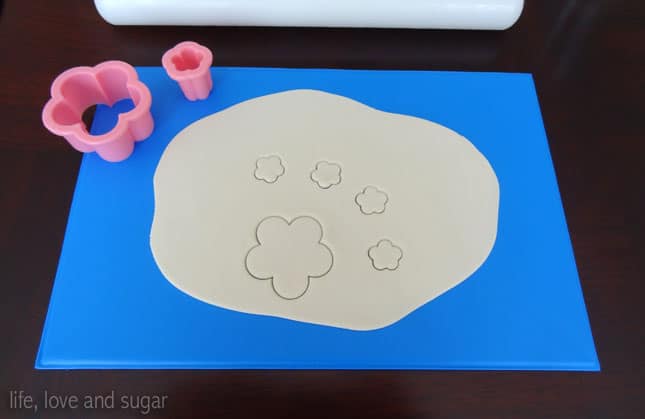 1. Roll out your fondant/gumpaste pretty thin and yse your large and small rose cutters to cut out the shape for the doily. I made one large and 3 small.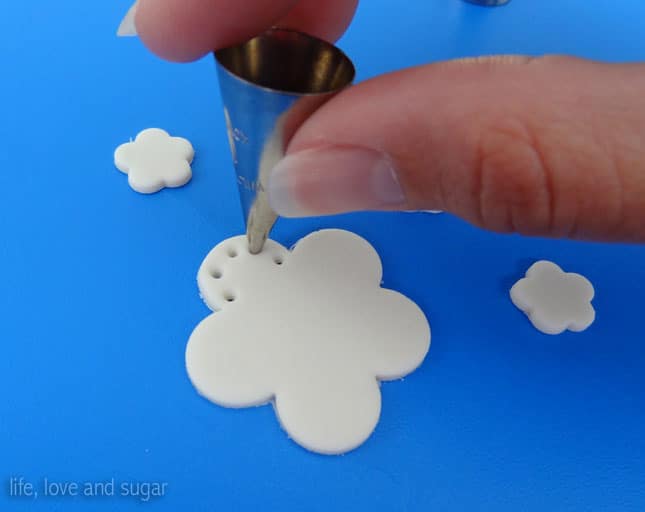 2. Use the top of tip 1 to make holes in the large doily. Go around the outside of each petal, putting 4 or 5 holes on each.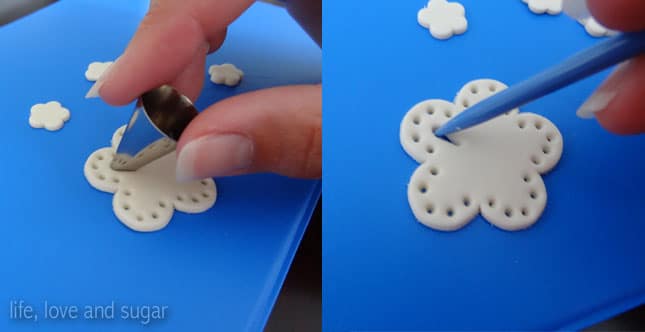 3. Use tip 101 to cut out teardrop shapes in the center. Use the veining tool to clear away the edges if you need to.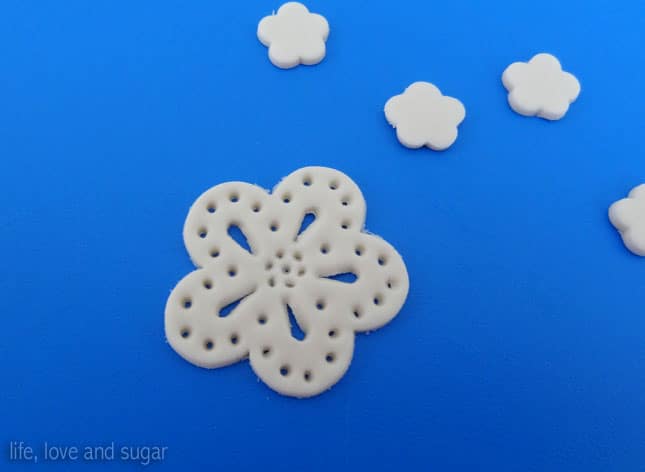 Finished large doily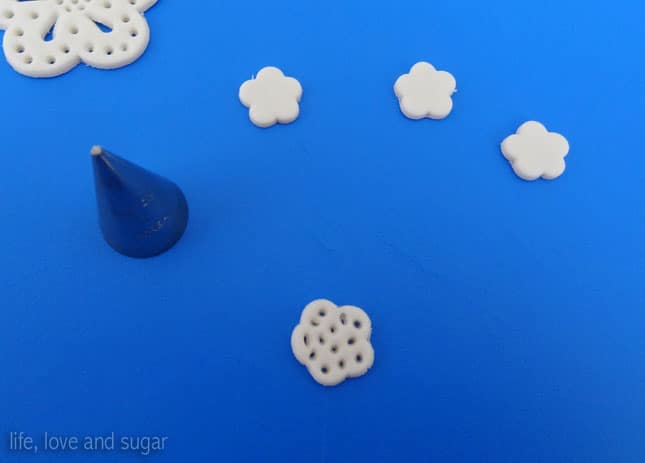 4. Use tip 1 on the small rose cutout. I again started on the edge and moved to the inside.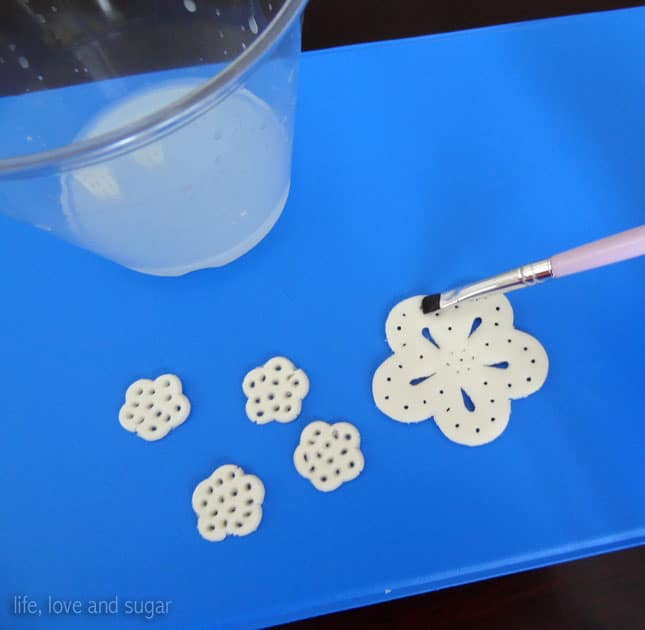 5. When all the doilies are done. Put gum glue onto the back of them to attach to the cake pop. I would not let them dry first. If they get too hard, they wont mold to the shape of the cake pop well.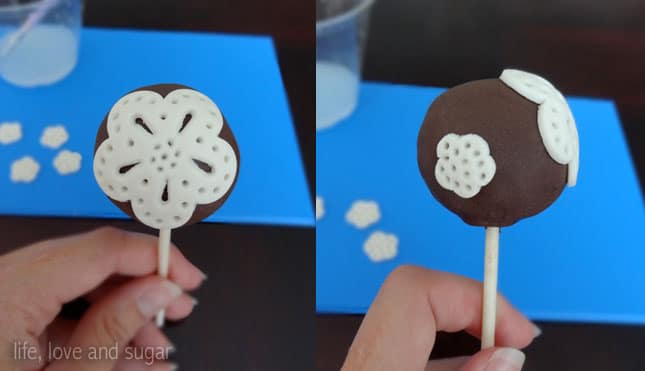 Finished cake pop!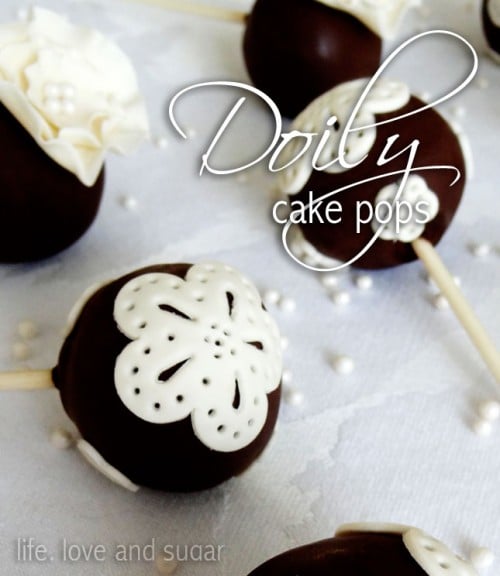 Thanks for reading!
This post may contain affiliate sales links. Please read my disclosure policy.