October 11, 2012
Cake in a {Sealed} Jar
This might be my new favorite blog post. I've been wanting to make and post this for a while. The main purpose for cake in a sealed jar is what I used it for a few years ago – sending it in a care package to my friend Janelle's boyfriend (now husband) for his birthday when he was deployed with the military to Afghanistan.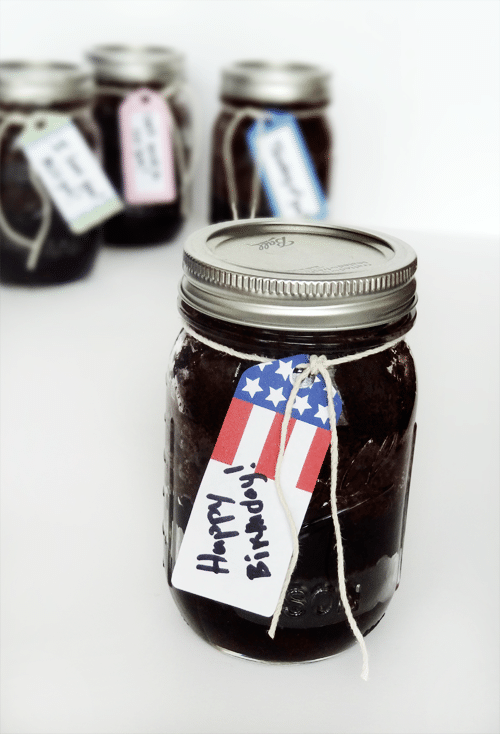 I was wanting to send Jeff a box of a bunch of things he loved – food, magazines, etc. I can't really remember the order in which things happened, but at some point Janelle mentioned that Jeff"s birthday was coming up and she was trying to figure out something to do for him. Another friend of hers had sent a cake to her husband that she ordered online. It apparently showed up in a less than awesome form and didn't taste terribly great.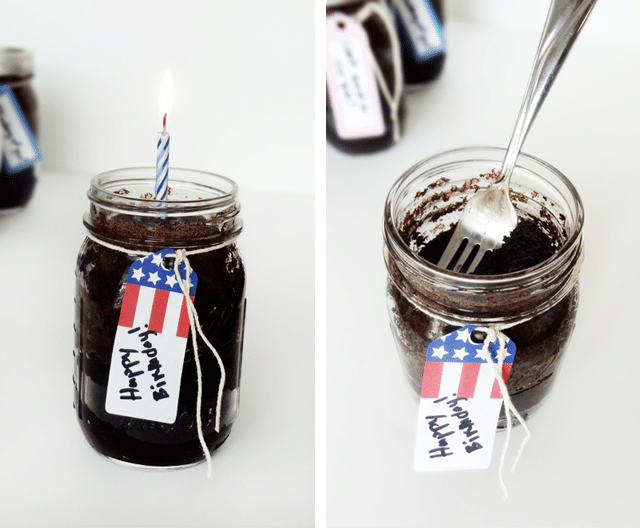 When I was looking for some ideas online of things to send, I saw the idea of cake in a jar buried way down in a comment on a website. I looked for directions on how to do it so that the jar would be sealed and the cake would stay fresh for a few weeks. Then I gave it a shot!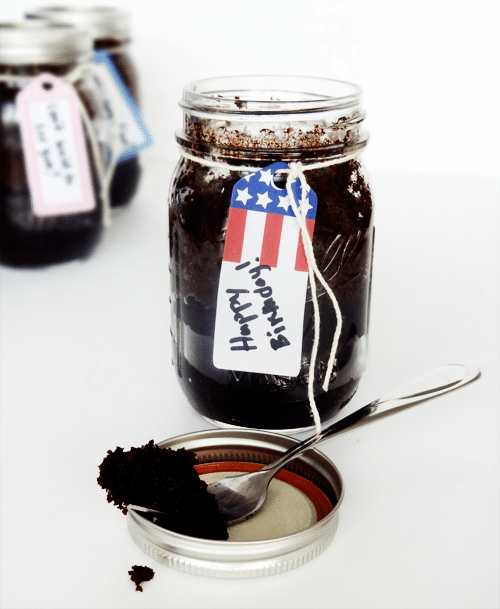 Jeff said getting the cake was awesome! I sent a few jars of cake and a can of icing. He was so kind to share it with others and apparently it was a hit.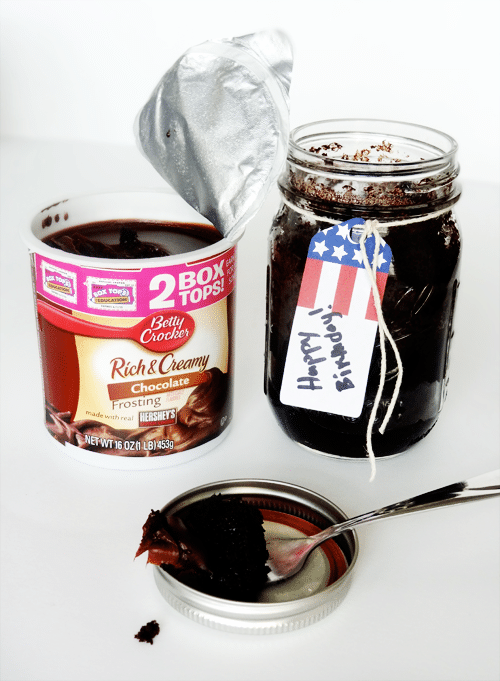 So if you're looking for something special to send your loved one in a military care package, this is a good choice. You can used a box mix or a cake from scratch – whatever you want! I've also included some printable tags that you can print out and tie onto the jars with a little message. Download the tags here.

MY OTHER RECIPES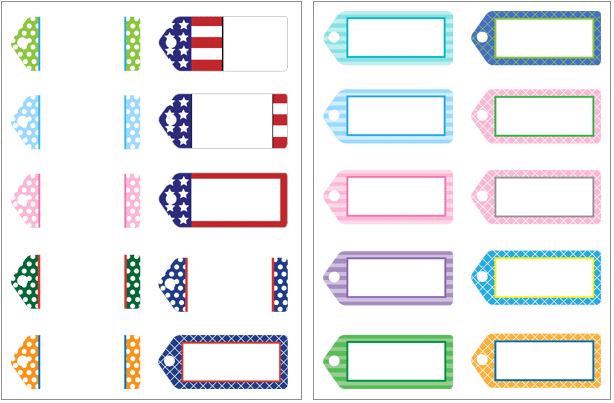 Ingredients
1 box of cake mix (or 1 recipe worth of a cake from scratch)
6-8 mason jars with lids and rings
Instructions
1. Prepare your cake batter according to the directions.
2. Fill the mason jars with batter about half way, no more. It will rise to fill the jar as it bakes. Keep the rims of the jars clean.
3. Put jars on a cookie sheet to keep them from tipping over while baking. Bake at 350 degrees for 30 - 35 minutes, or until a toothpick comes out clean.
4. While they are baking, put your jar lids in a pot of boiling water.
5. When the cake is done baking, remove one jar from the oven at a time and screw on the hot lid using oven mits. Set on the counter to cool.
6. It will seal as it cools. It should 'ping' as it seals. If you don't hear a ping, wait until it's completely cool and press on the top of the lid. If it doesn't move at all, it's sealed.
As the cake cools, it will pull away from the sides of the jar, making it easy to pop out of the jar when it's time to eat! 🙂
https://www.lifeloveandsugar.com/2012/10/11/cake-in-a-sealed-jar/